Blickling. Perhaps I've named the show wrong. My itinerary says Blickling Hall in Blickling, Norfolk. In the north of England, it seemed to be a huge stately building, but the concert was outdoors in a giant field behind it.

What is easy to describe, though, is that this was surely going to be another very wet show. England, battered by rain and flooding for days, had some highways closed. Our flight north was a bumpy exciting one with a lot of wind.

Our crew and equipment had troubles arriving, so I had a rare glimpse of the truck unloading gear onto the stage (usually done in the morning, way before the band arrives.)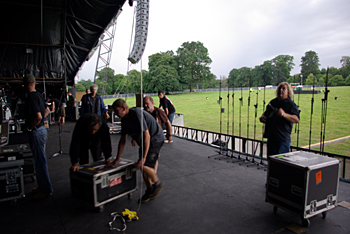 And a peaceful empty field. No rain yet, too. Hooray.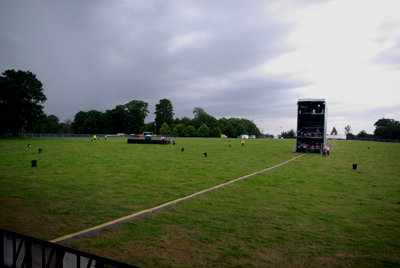 Alas that soon changed, in a big way.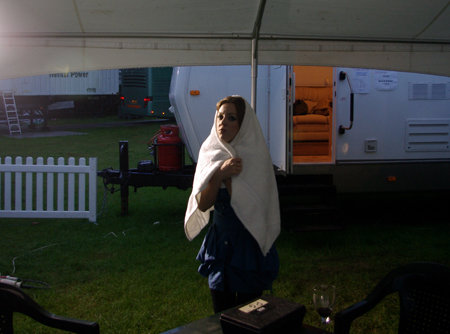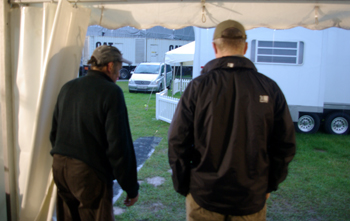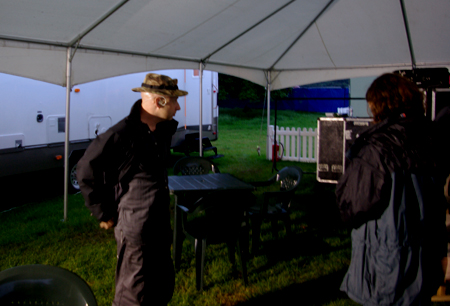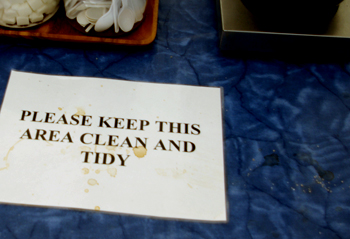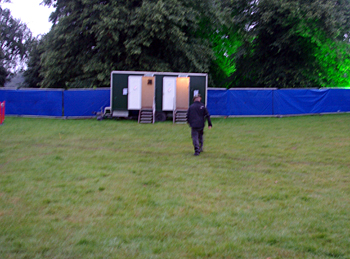 This picture of Angie headed for the stage is a testament to how life on the road isn't always very glamorous.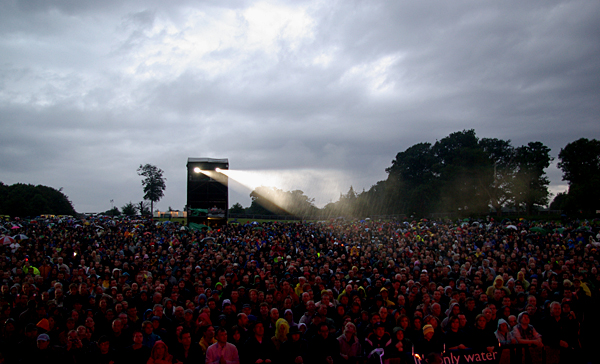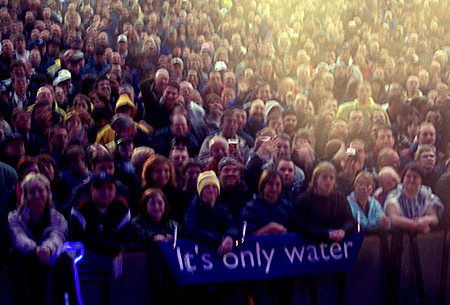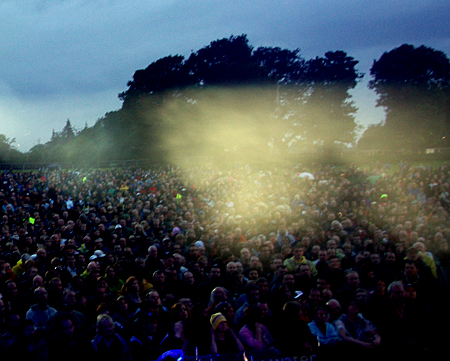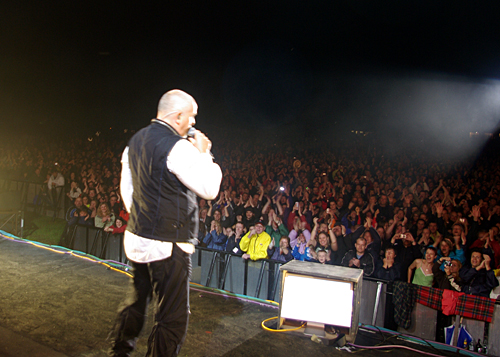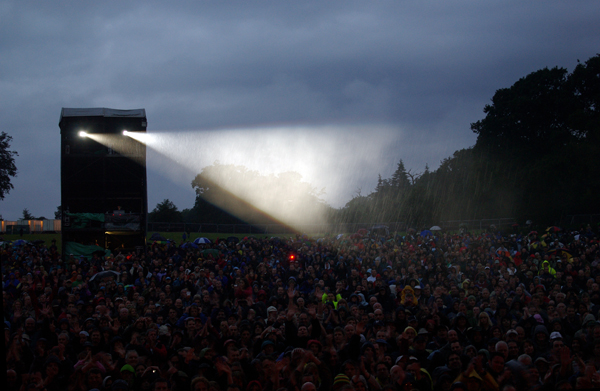 Wet, but fun... seems to be the theme for this tour.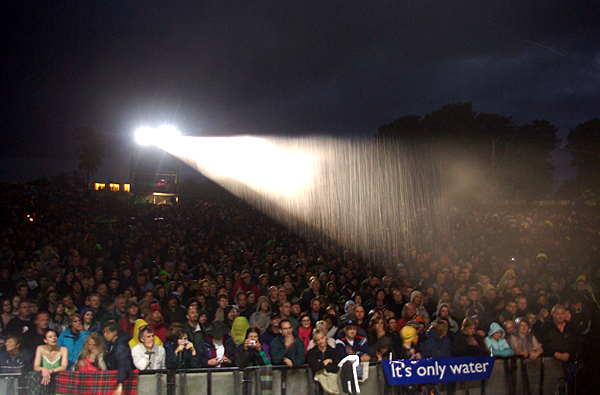 There were other groups on the bill tonight: Charlie Winston, Kong Nay and The Zawose. So In Your Eyes became quite a joyous affair!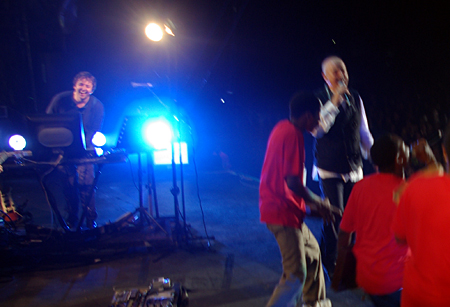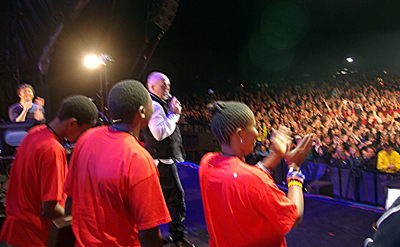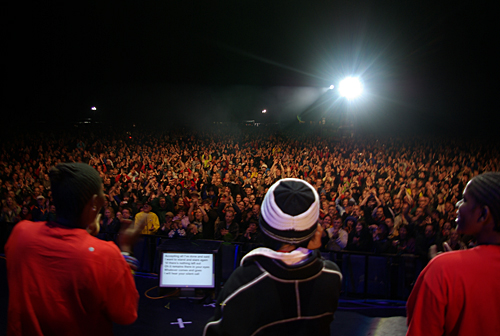 Again, a big Hooray for the audiences who tolerate this weather to make the concerts a success. Yes, 'it's only water', but it seems that the commitment to brave it out adds to the magic of the night. Thanks.