PETER GABRIEL'S EUROPE TOUR
SUMMER 2007
PAGE TWENTY

WOMAD Festival Part Two

The show: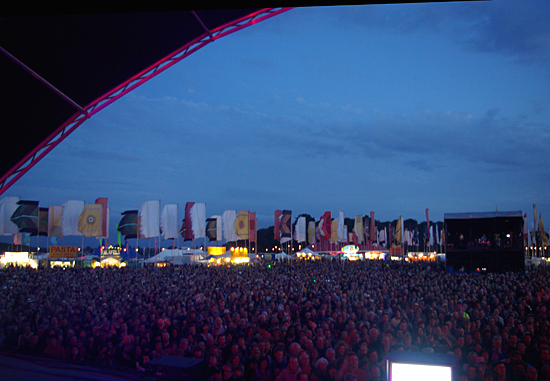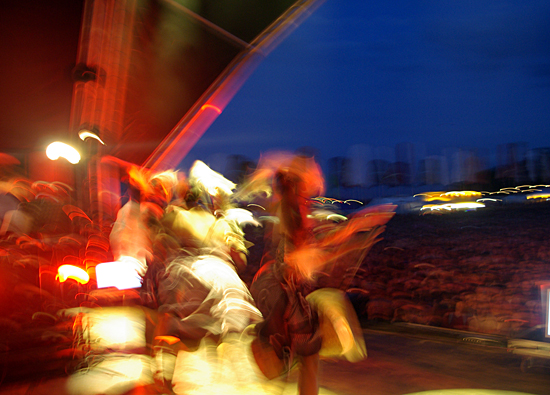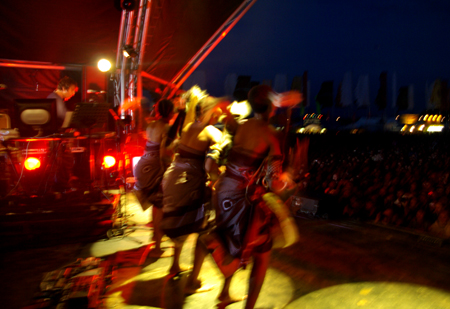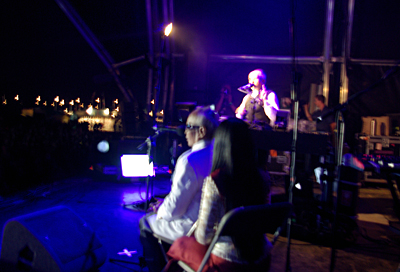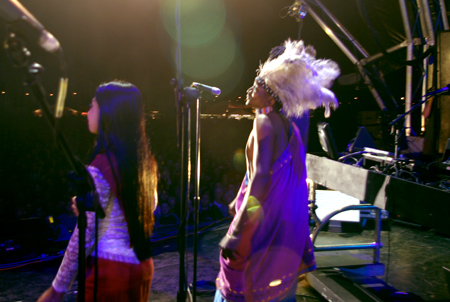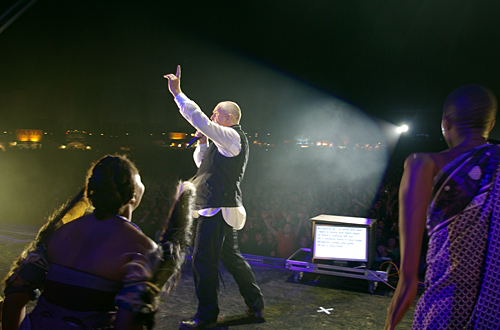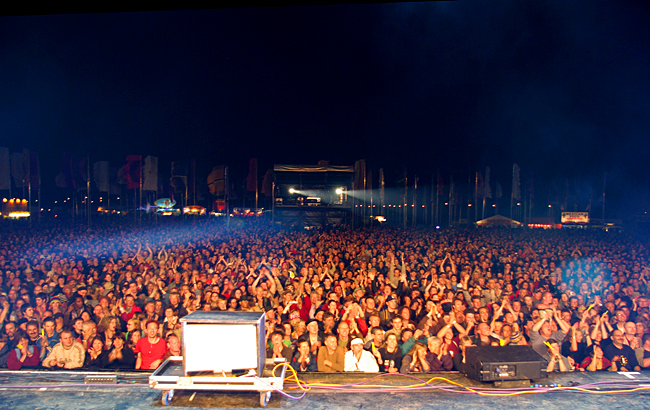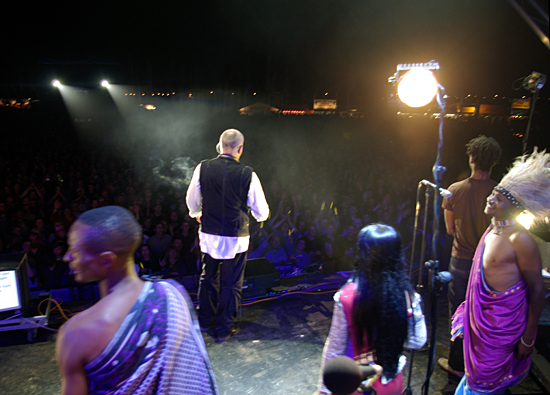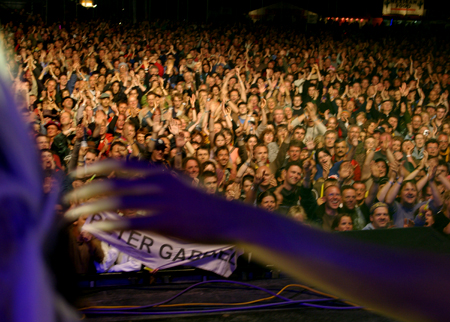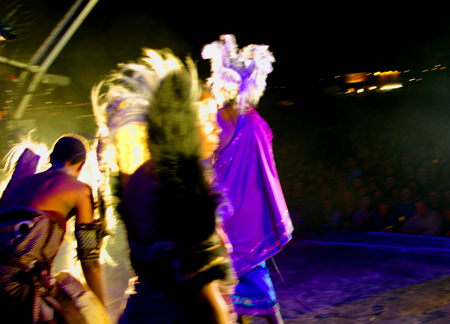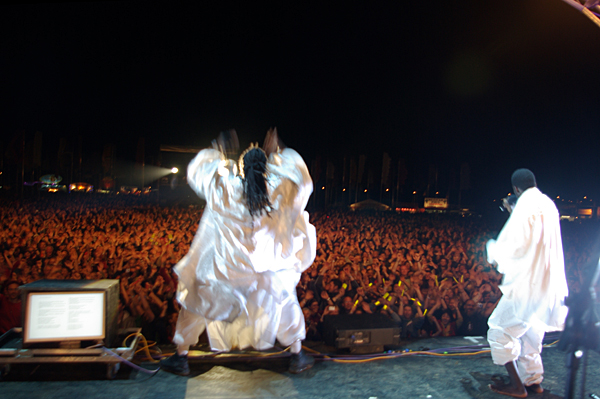 The musicians onstage with Peter tonight included; The Zawose Family - from Tanzania, Guo Yue - of China, Daby Toure - Mauritania, Daara J. - from Senegal, Kong Nay and Ouch Savy - of Cambodia.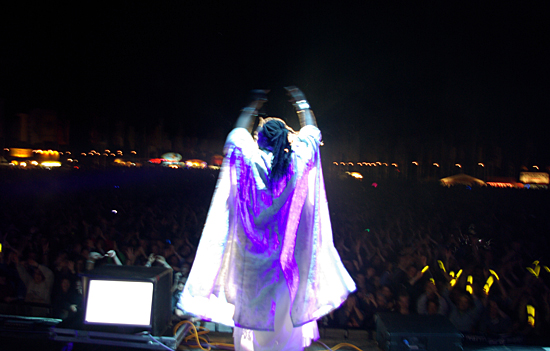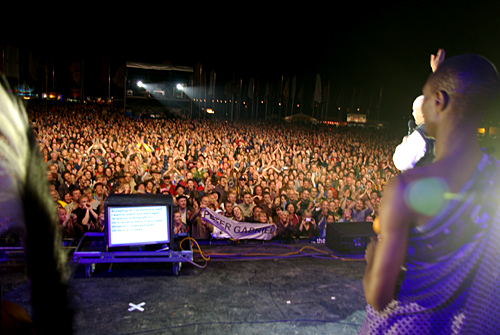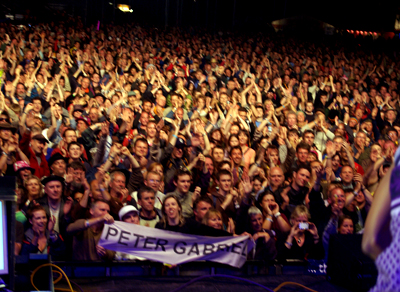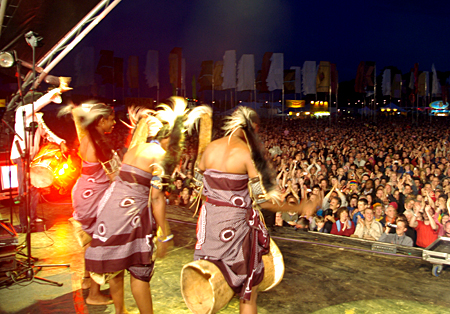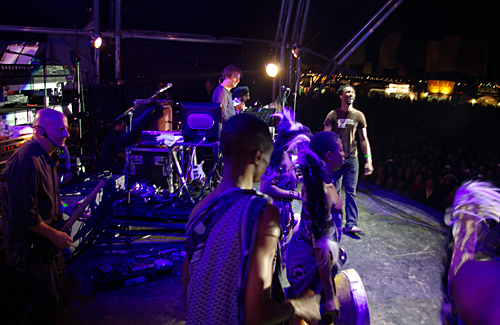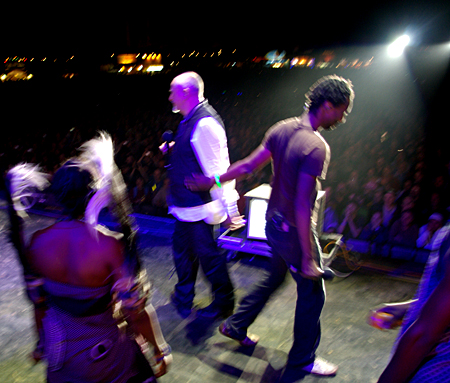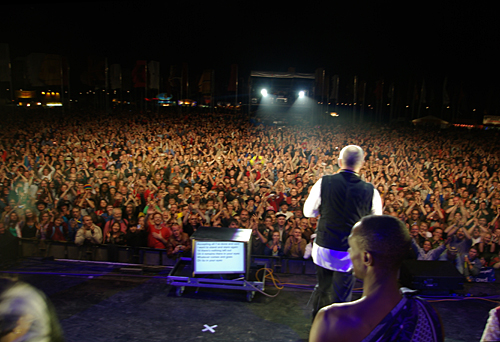 And, if that weren't enough magic, after the music stopped, up in the air floating across the fields was a brightly lit acrobat, hanging from a balloon.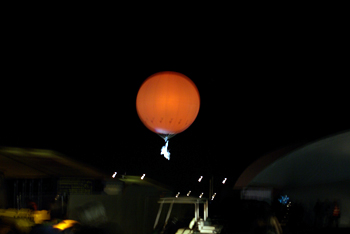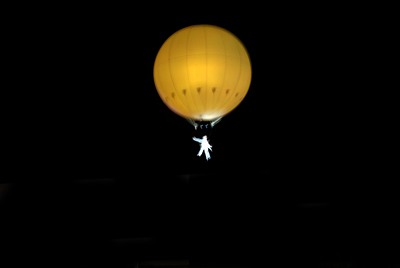 I couldn't get a fast enough shutter speed to capture the acrobat frozen, but I'm sure you get the idea.

This is going to be a hard festival to top!