The last show of a great tour

It took me forever to get the diary up online for this show, and the night pictures are a bit blurry - was I just tired from the Summer tour? No... had the wrong setting on the camera onstage and didn't realize it until after.

Anyway, we had been home on a break after the WOMAD show, and flew in to Denmark for this very nice festival - and our last performance of the tour.

The band glad to see each other, as always!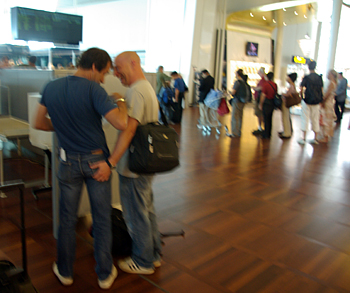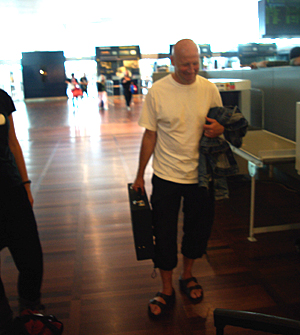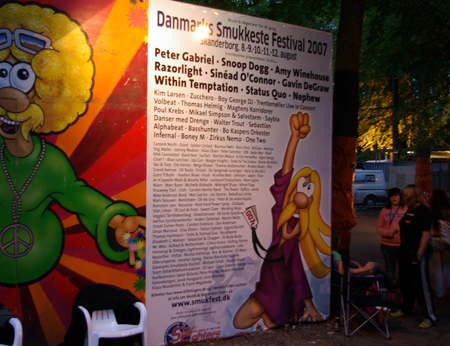 This yearly festival has, as you'll note from the poster, it's own unique vibe.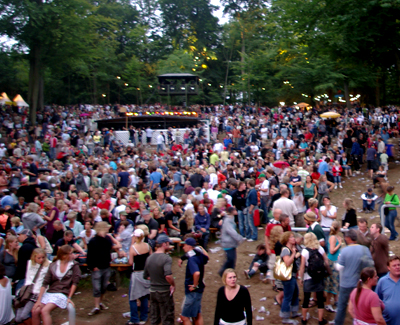 A little power nap never hurts.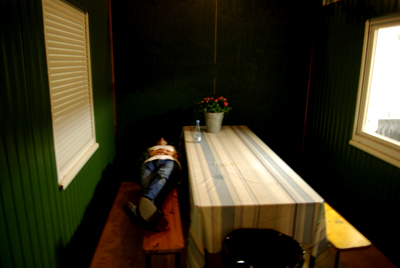 Peter, always trying to do a lot of the shows in the local language, was tested to the max, before going on, attempting the Danish pronunciations!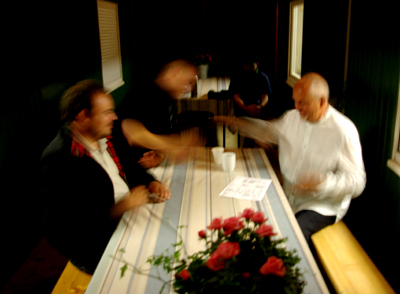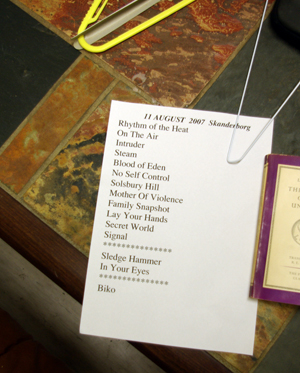 And Michele (Michele Russotto, the incomparable bass tech whom I've been lucky to have with me for the tour) Michele had laid out, on my bass trunk, all the setlists of the whole tour, so that I could grab a photo for the site.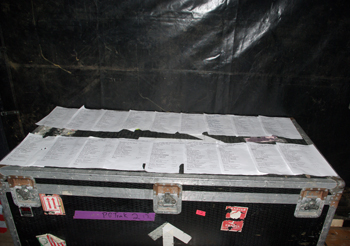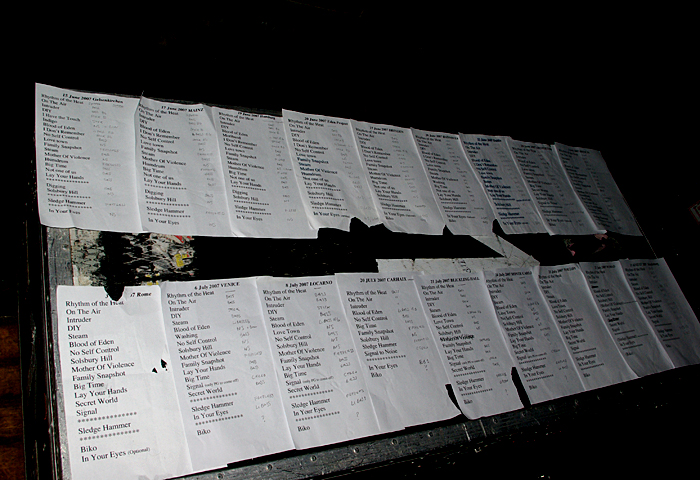 Going onstage: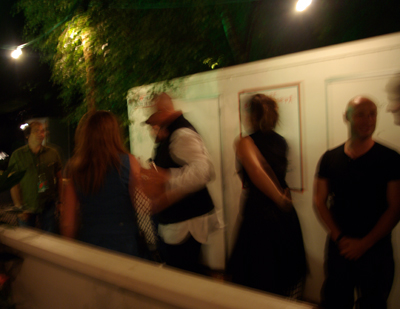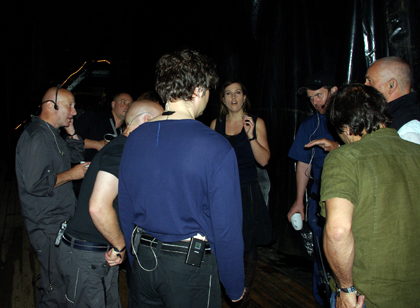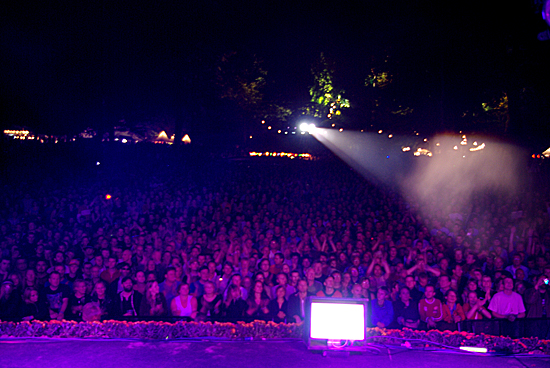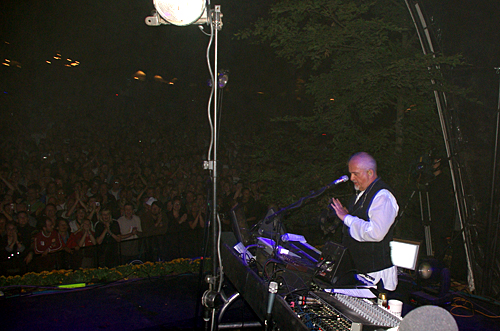 The show had a kind of surreal feel to it, (not just because my lack of camera focus) - maybe because we'd re-convened and traveled just for this, or the unusual wooded setting - the very hip and happy audience did a group vocal performance for us that went on a long time, when the power went out and they couldn't hear the band.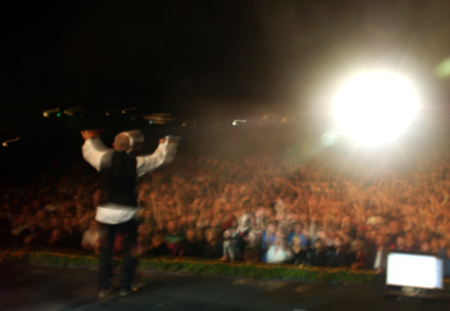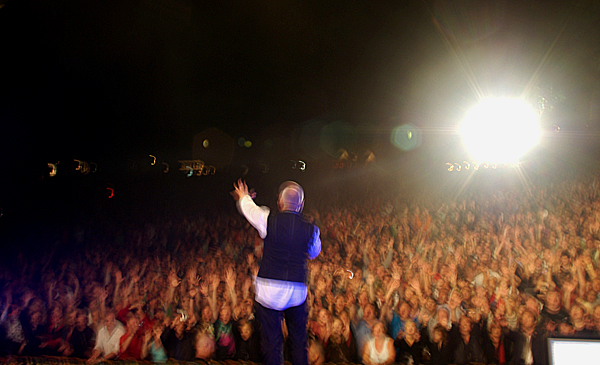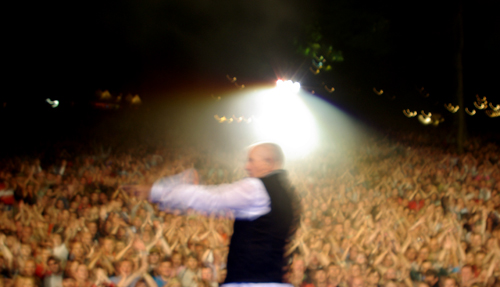 Some fans had brought bubbles to commemorate the last Peter show of the summer.