Music Man is coming out with a new bass color, (and a new model, soon to be announced.)
On Sledgehammer I've been playing a StingRay bass with the new look, and, well, it's a pretty wild color and not easy to describe.

In Detroit, I asked my friends to photograph the bass during that piece, so I could see what it looks like.

It really appears different in different lighting - sometimes even different with the same lighting.

I thought I'd share it with you, on this one day break from the tour.
I didn't change the colors in Photoshop - just left the photos as they came out.

Pics are by Dave Martyn. Thanks, Dave.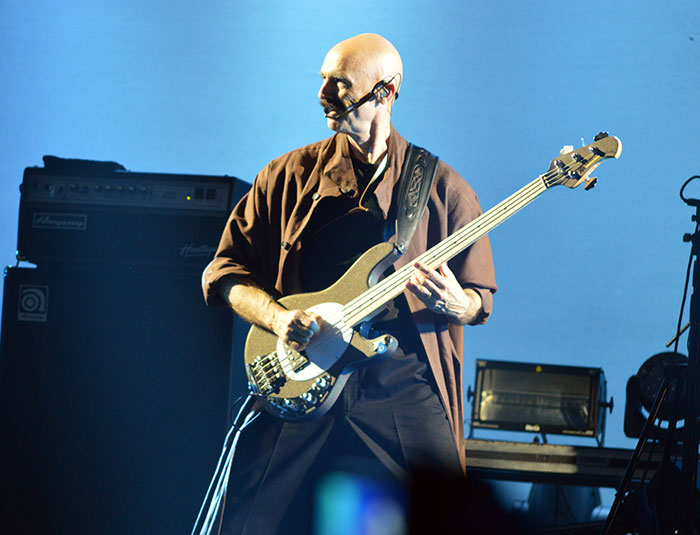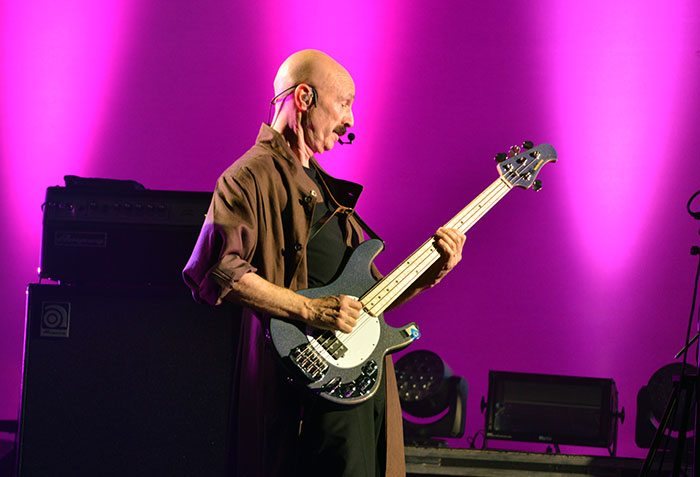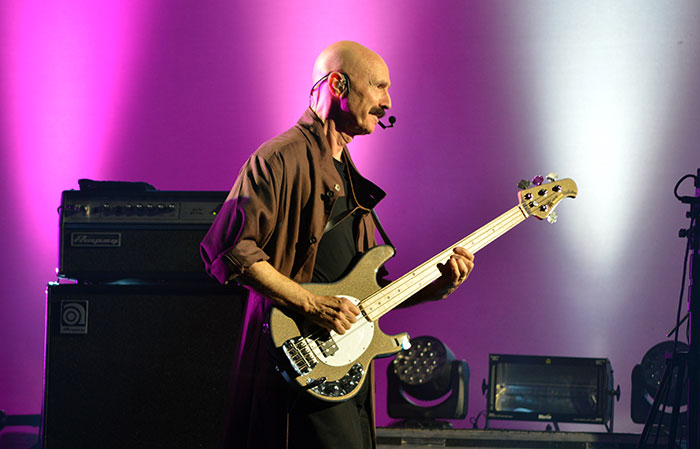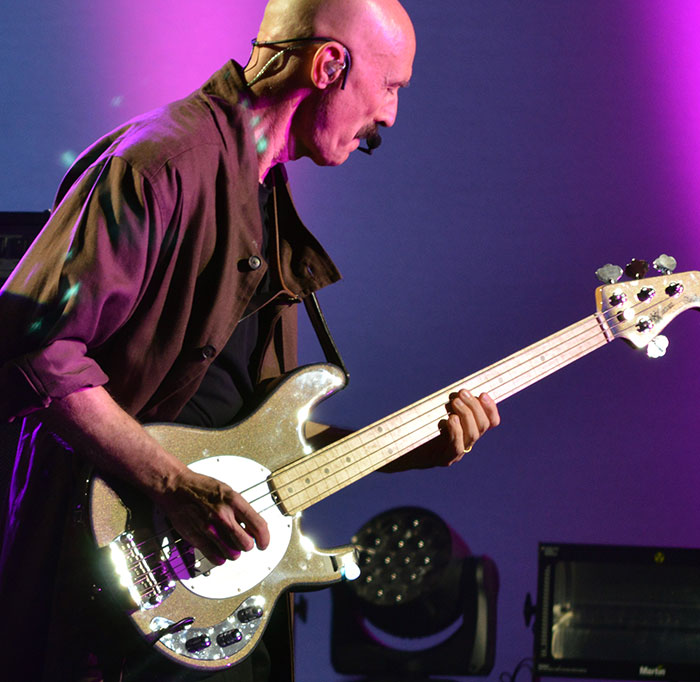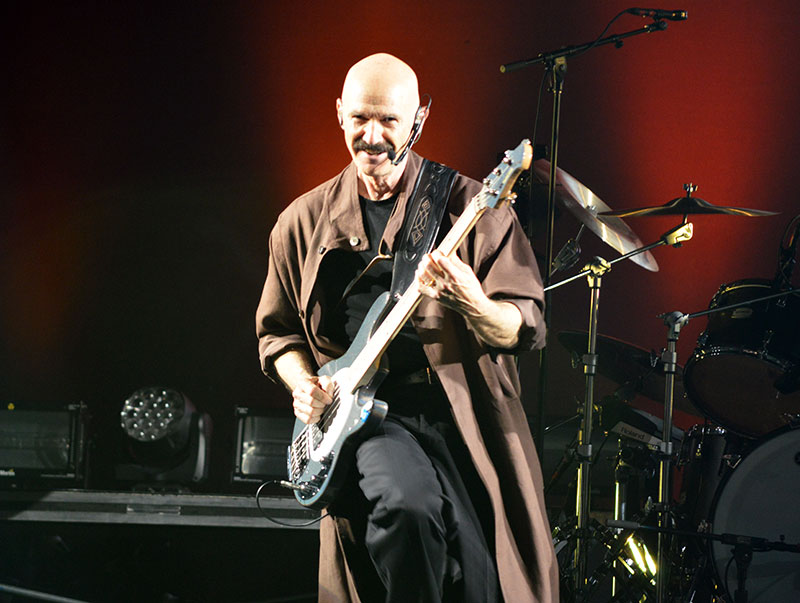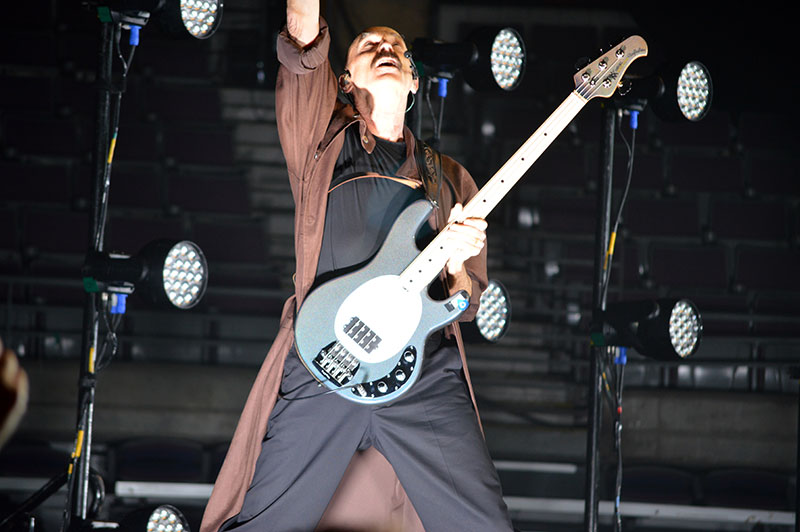 Okay, back to the show pix, after the next show, in Colorado's Red Rocks.