TONY LEVIN'S WEB DIARY

the PETER GABRIEL BACK TO FRONT TOUR
Fall, 2013
page 14 - Stuttgart Show

Not much time to get around here in the outskirts of Stuttgart, but it looks lovely.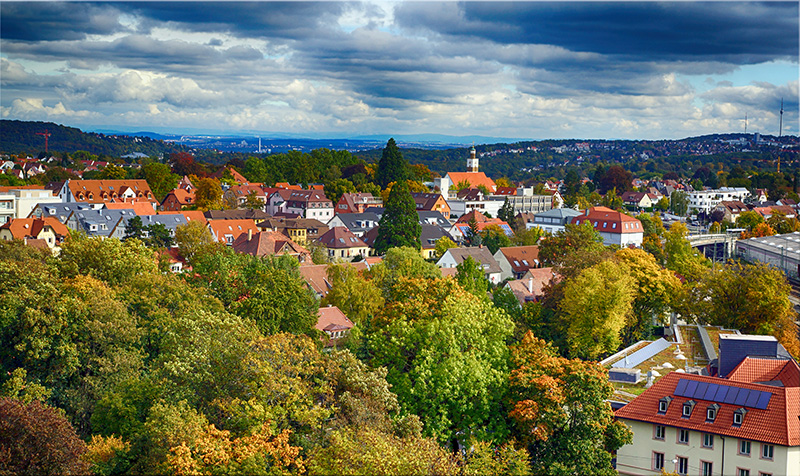 The venue seems massive...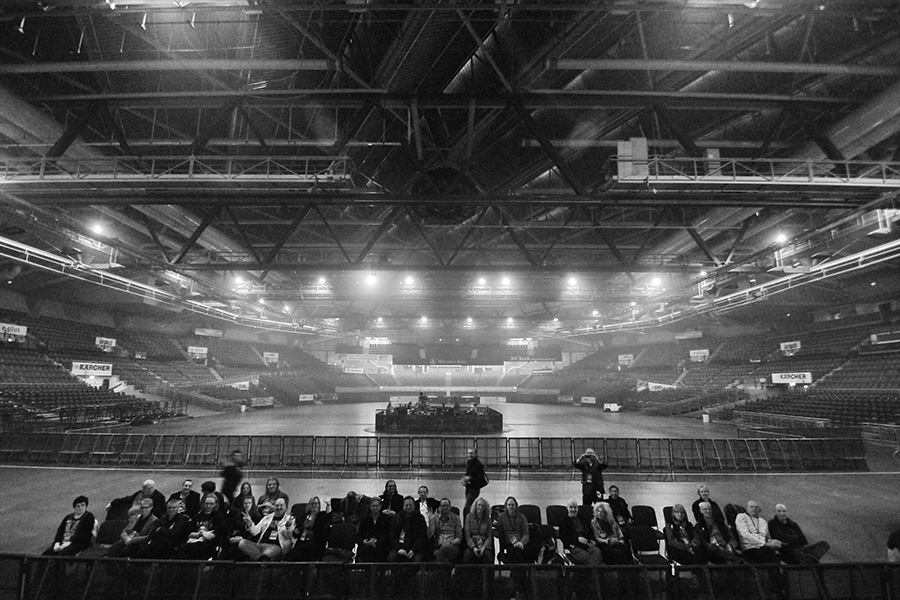 a few people, invited to soundcheck, seem to be enjoying it!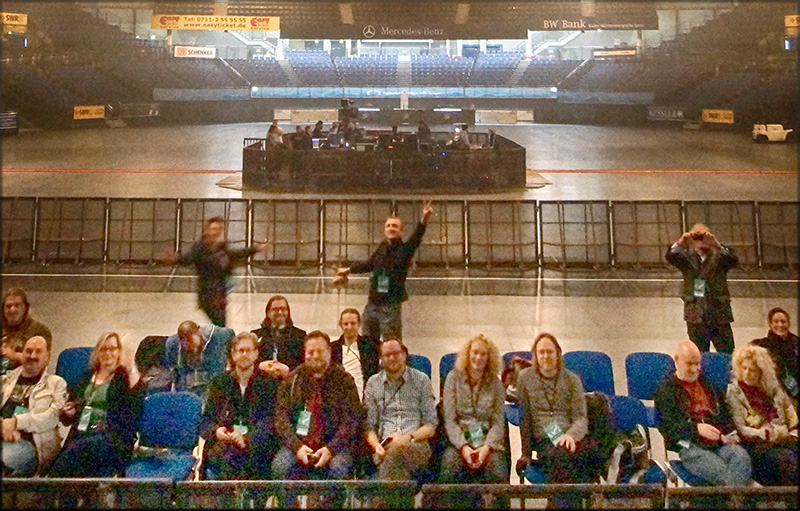 And, more sights around the stage...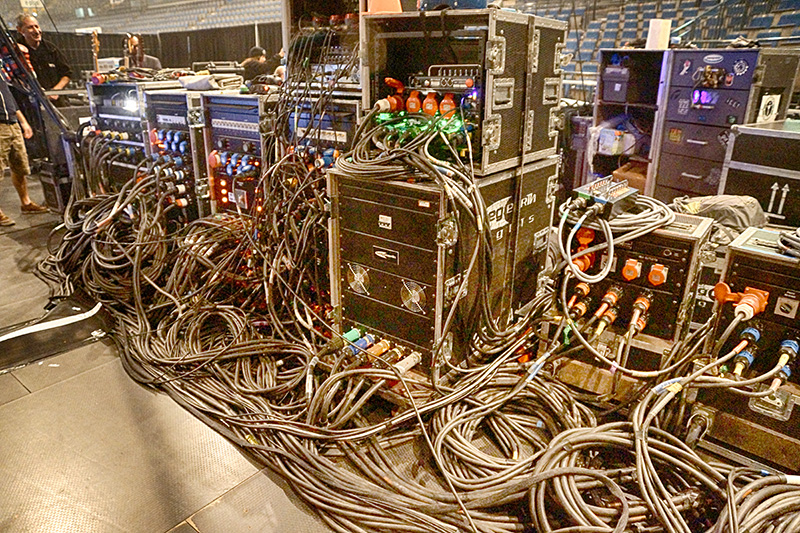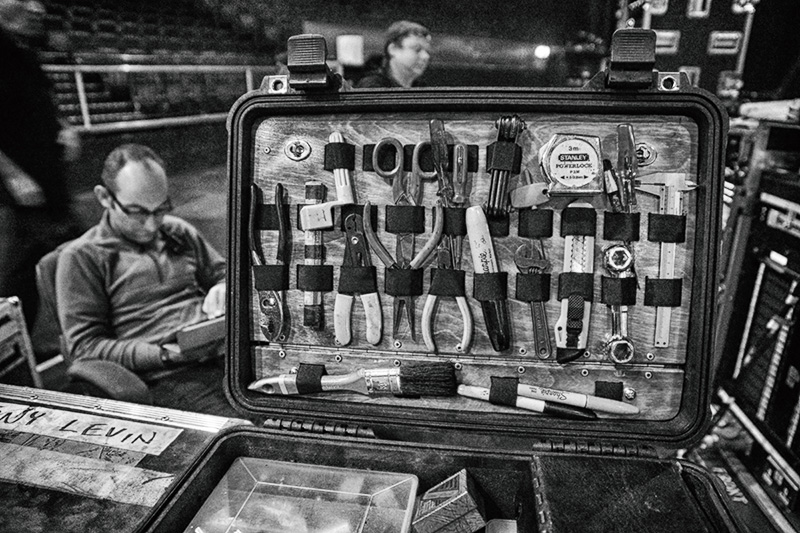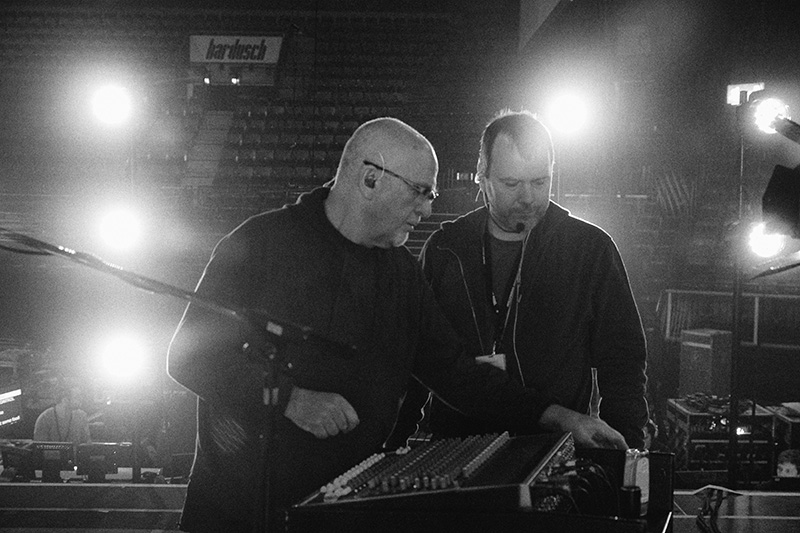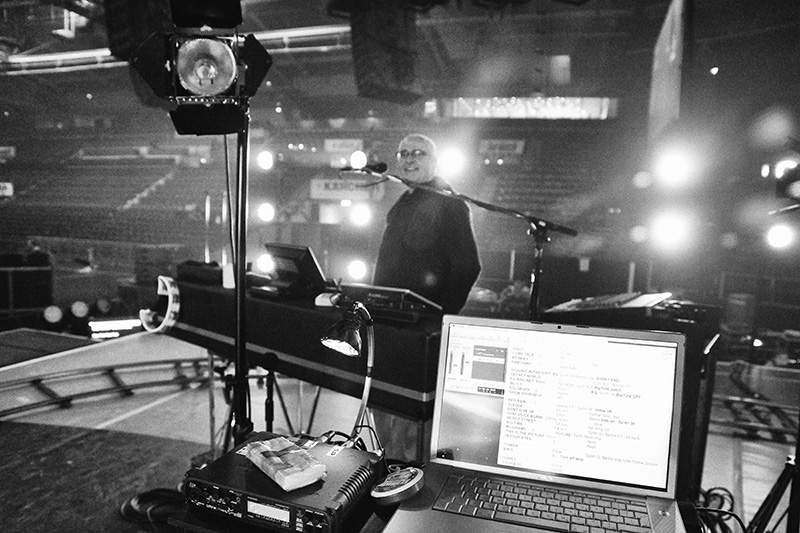 Manu picked up my camera... says there aren't enough shots of me!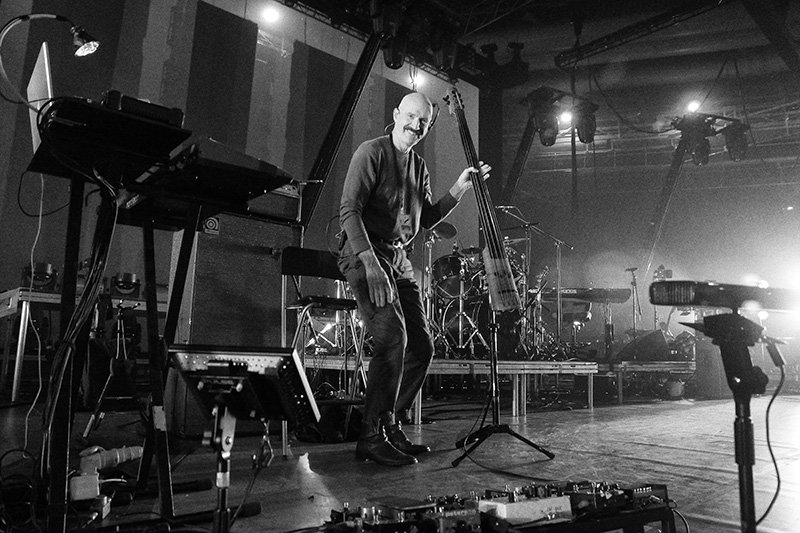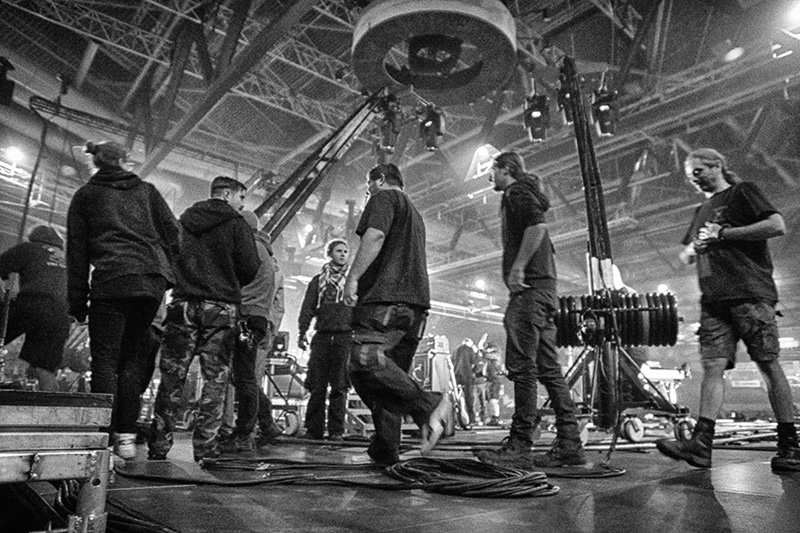 We're very comforted backstage by the relaxed security of this sentry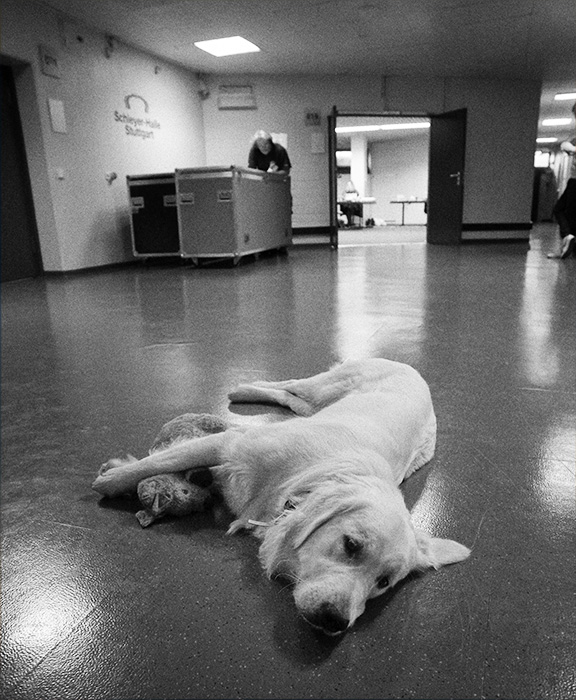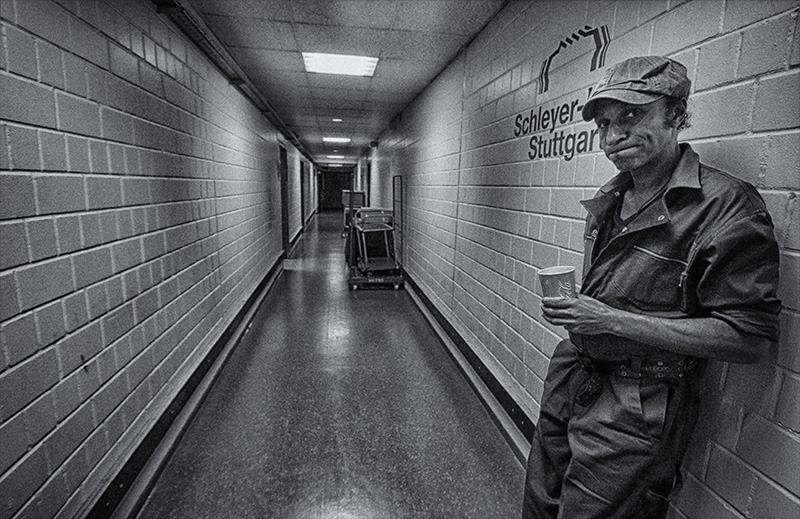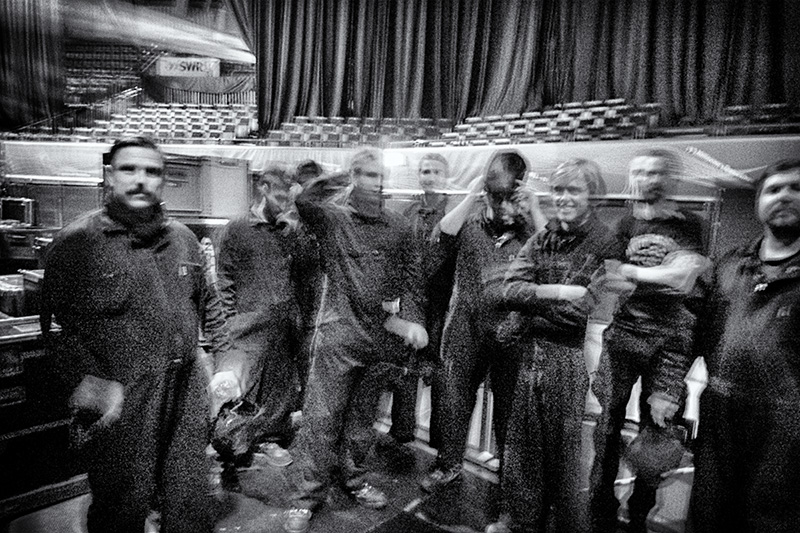 The audience, just before we go onstage...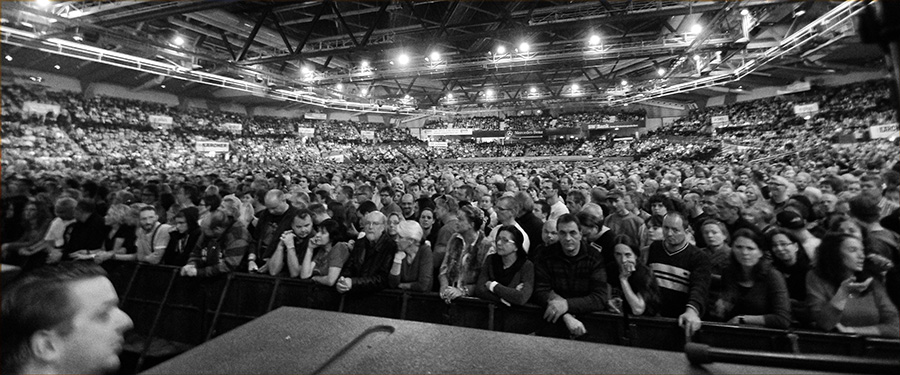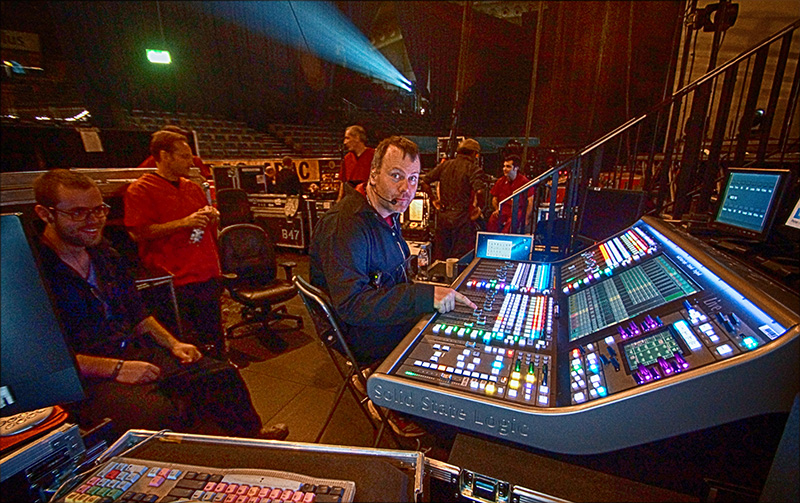 then...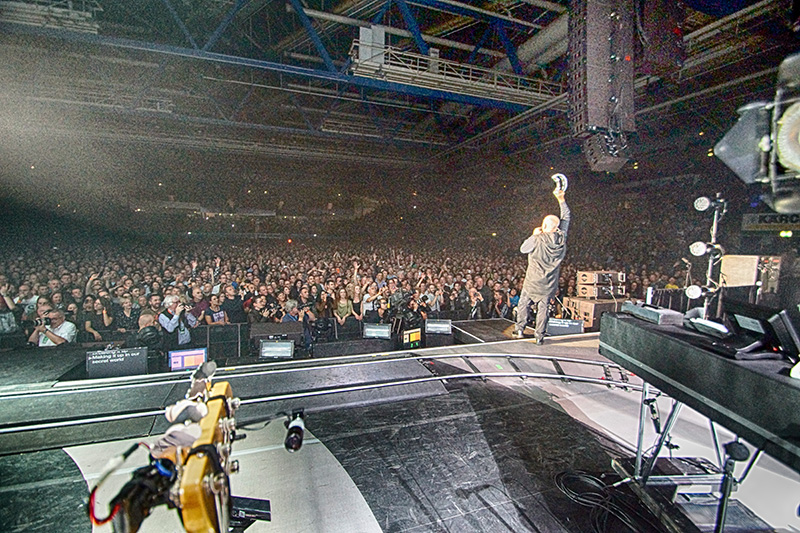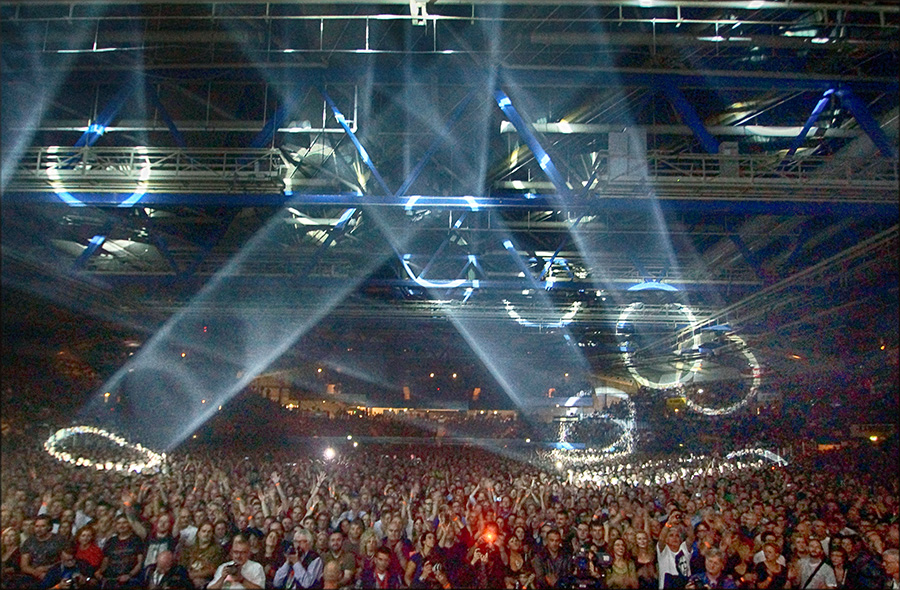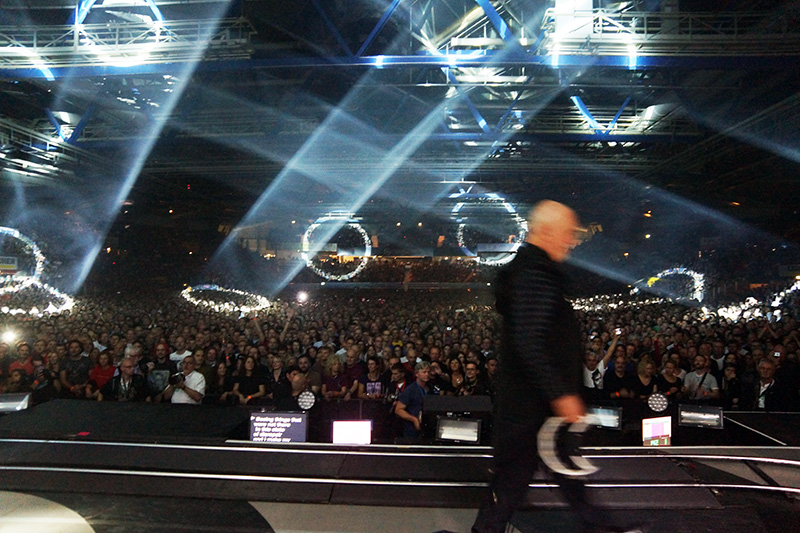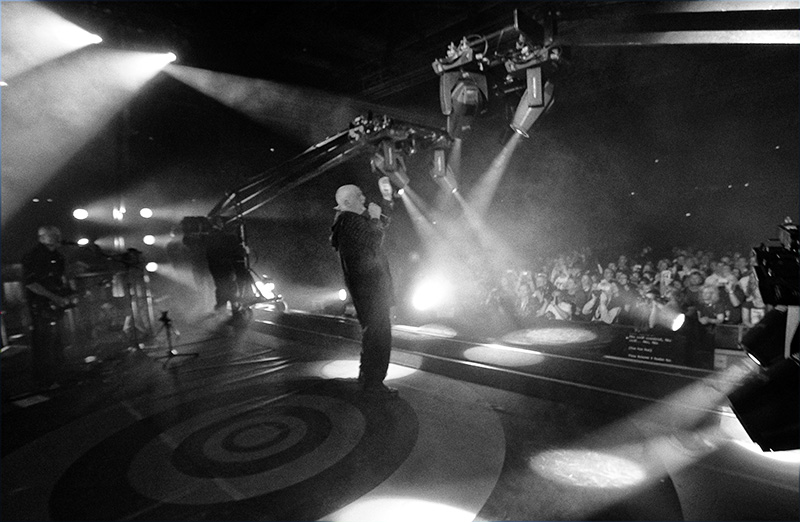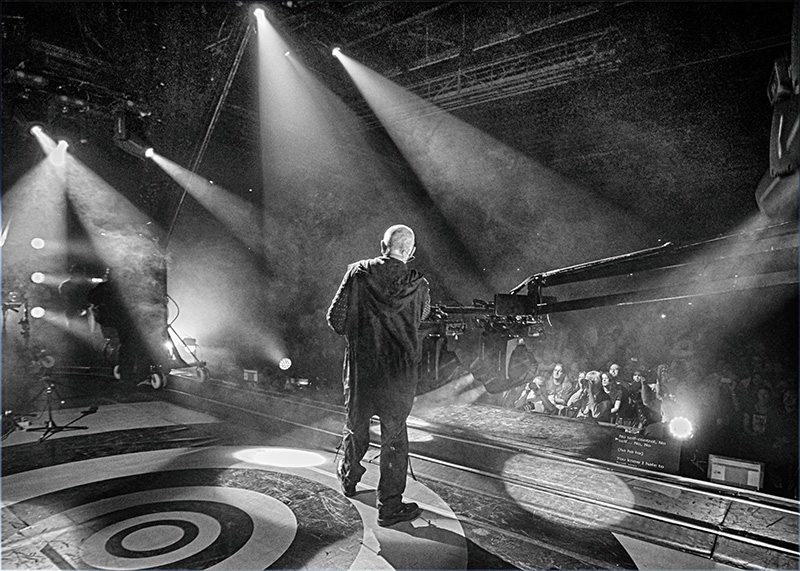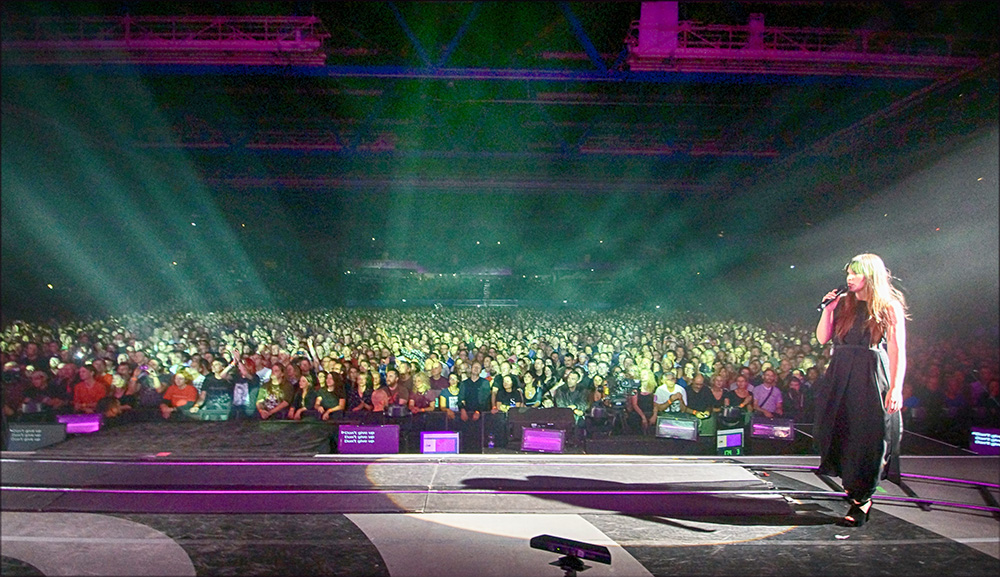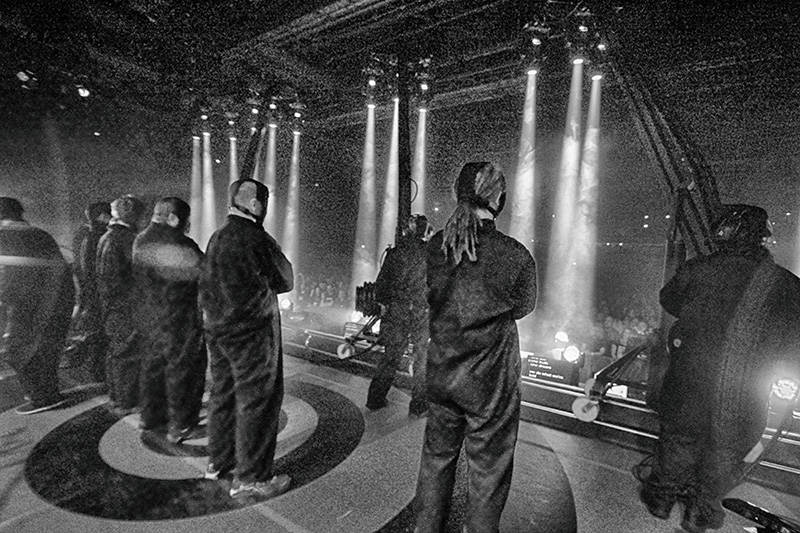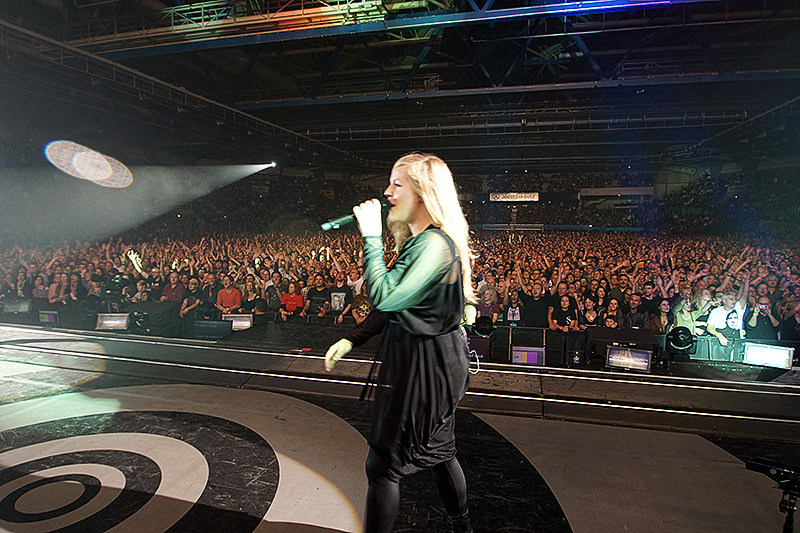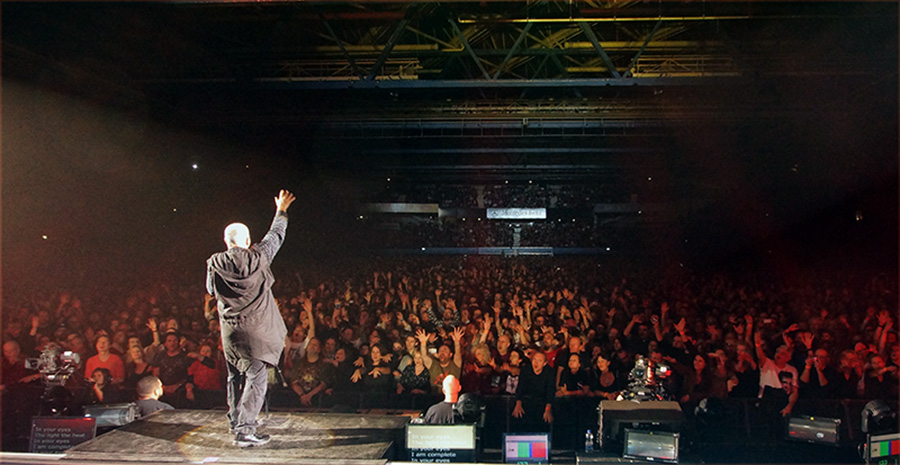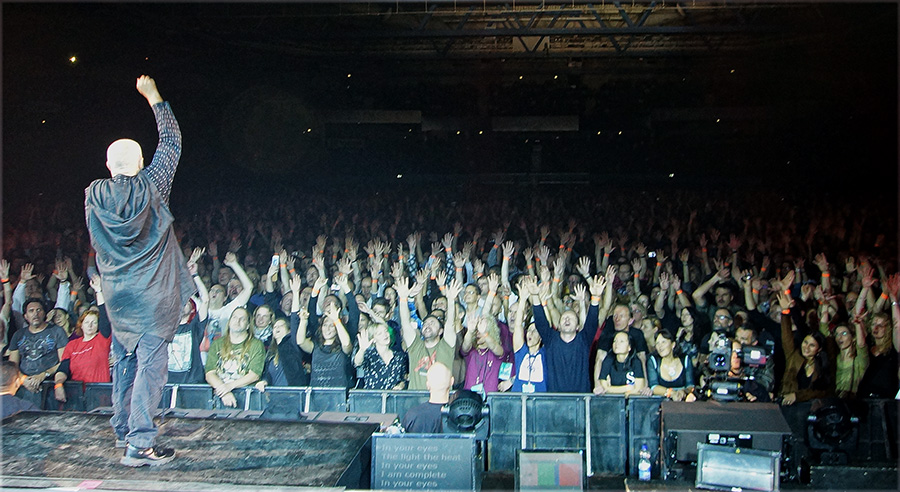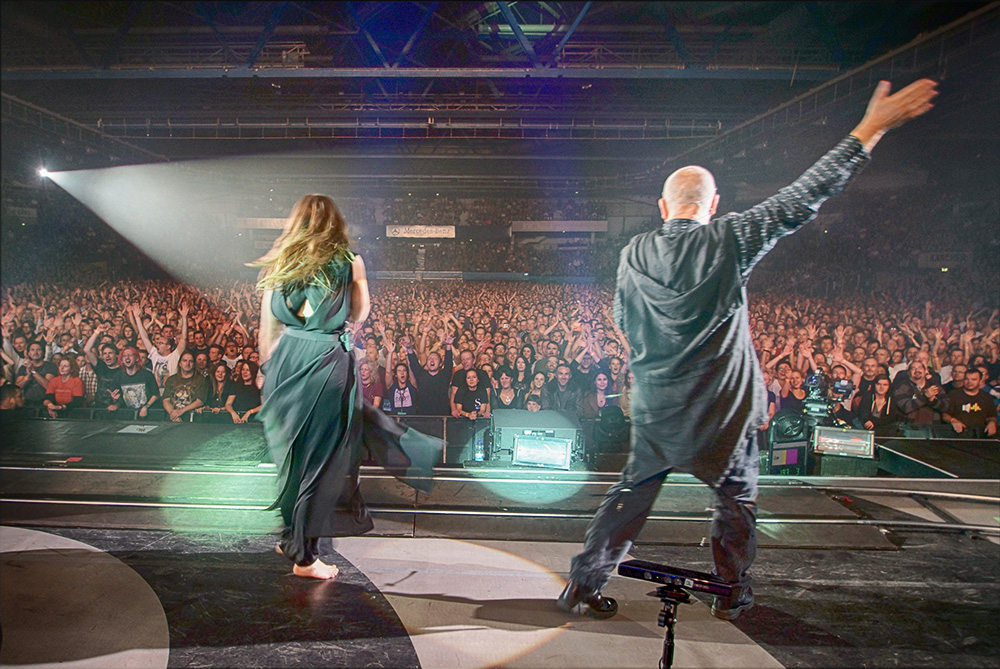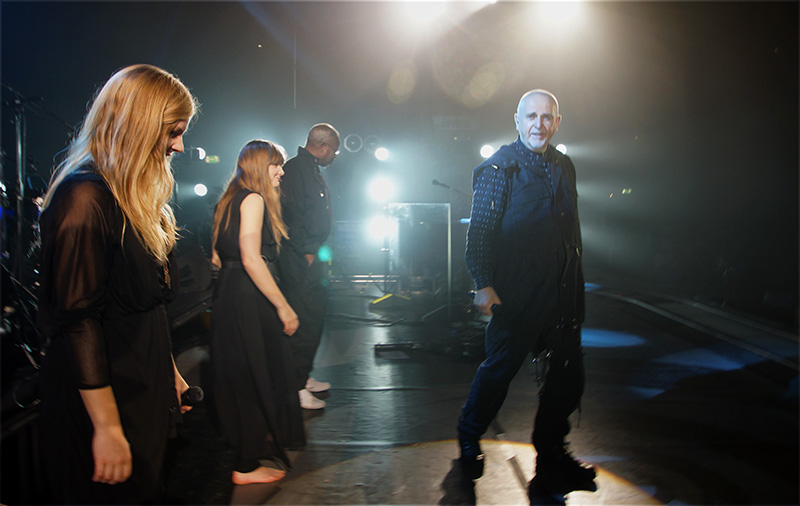 The show ends with us all leaving the stage except Manu, drumming the end of Biko