Flew today to Vienna, and we have the evening off. Great time to take photos, while there's still some light in the sky.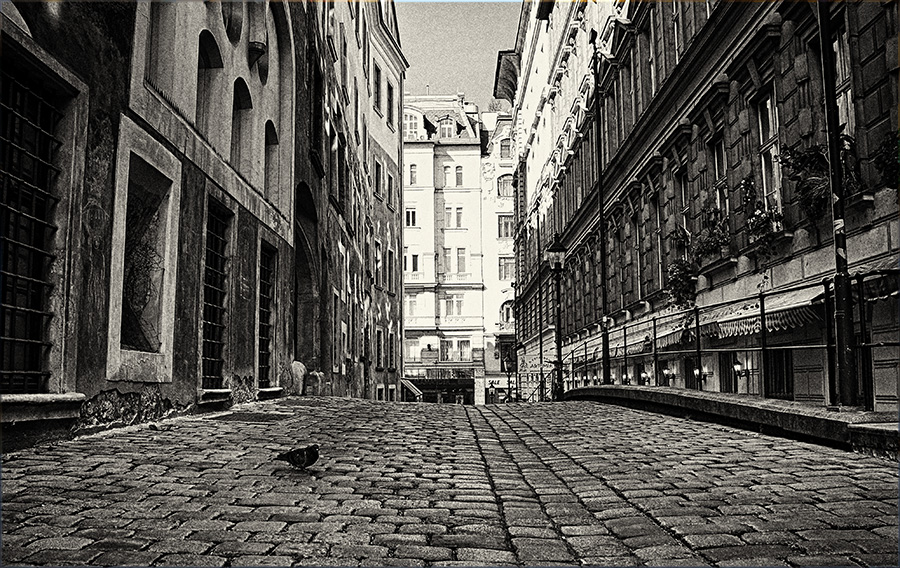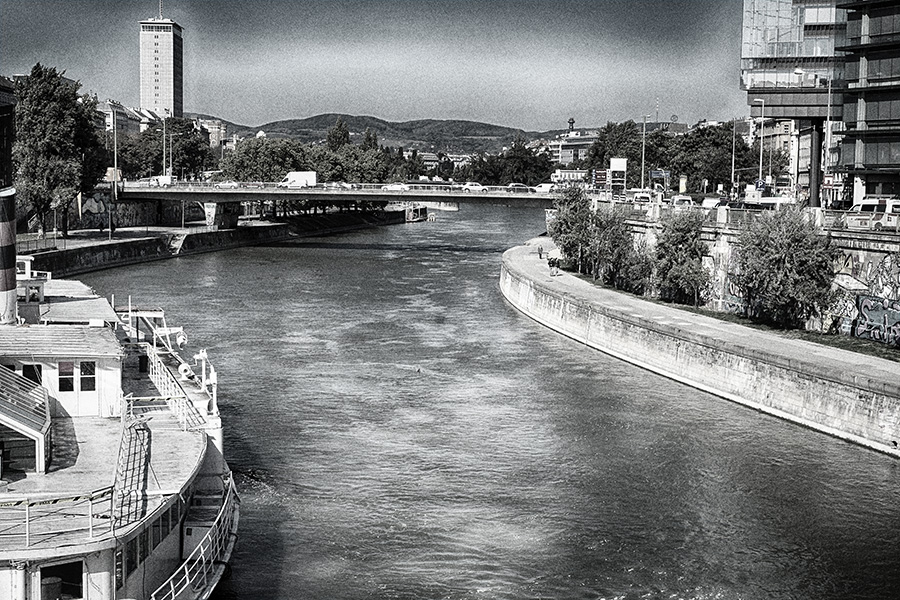 I was so pleased with yesterdays photos, at the Brussels show, I don't know how I can top them, so I may switch to black and white for a few days.

(To me, it's kind of like switching to the upright bass instead of standard Fender - same notes, but a different feel.)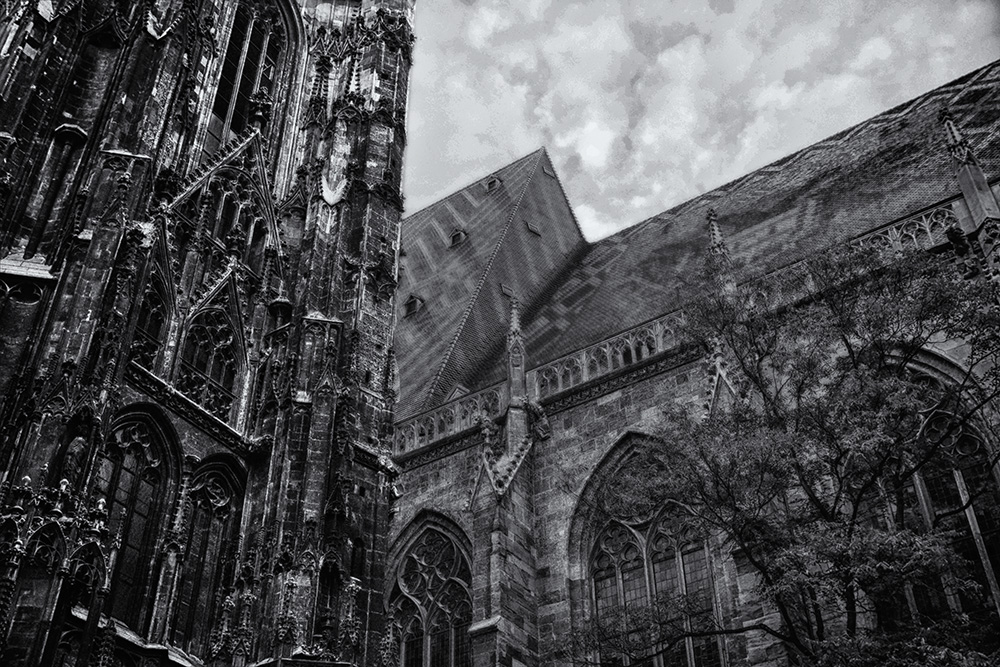 For Classical musicians, this is kind of like going to church; a cup of espresso at Cafe Frauenhuber, where Mozart and Beethoven once played to make a few extra shillings...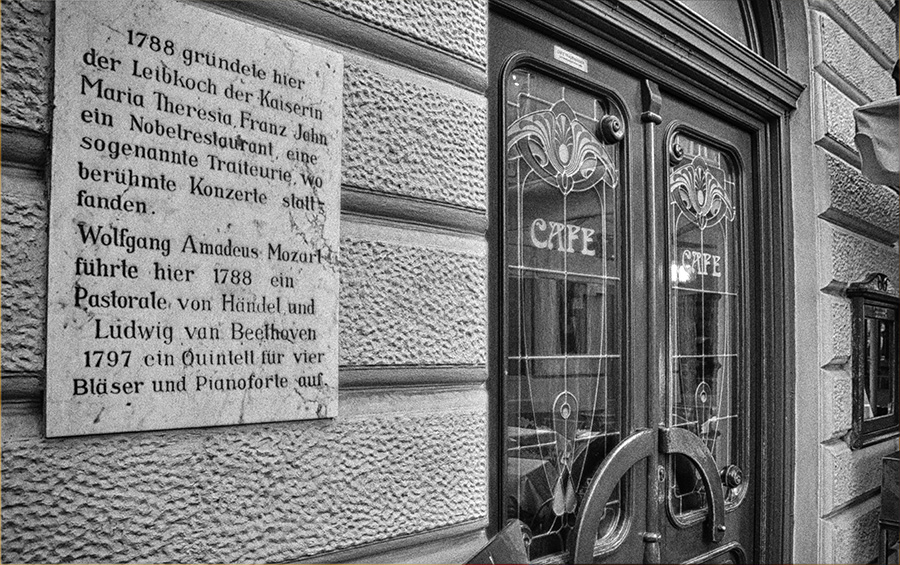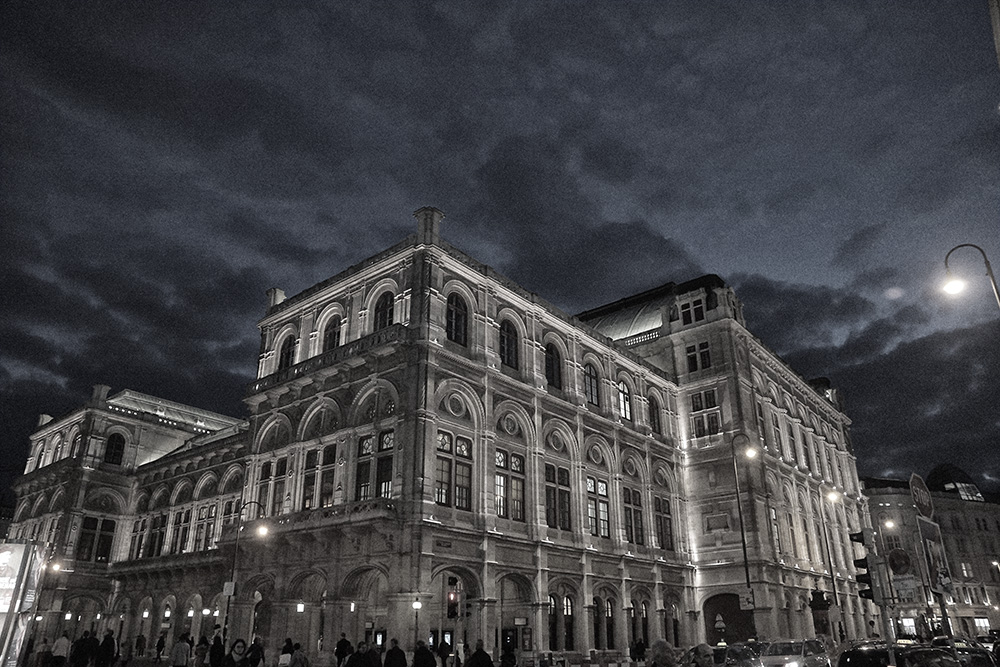 Show day.
I think for once I should show the musicians' names with their photos. Back on page 2 I listed the whole tour personel, but it might not have been clear to everyone who is who.

Manu Katche, from Paris, is our drummer...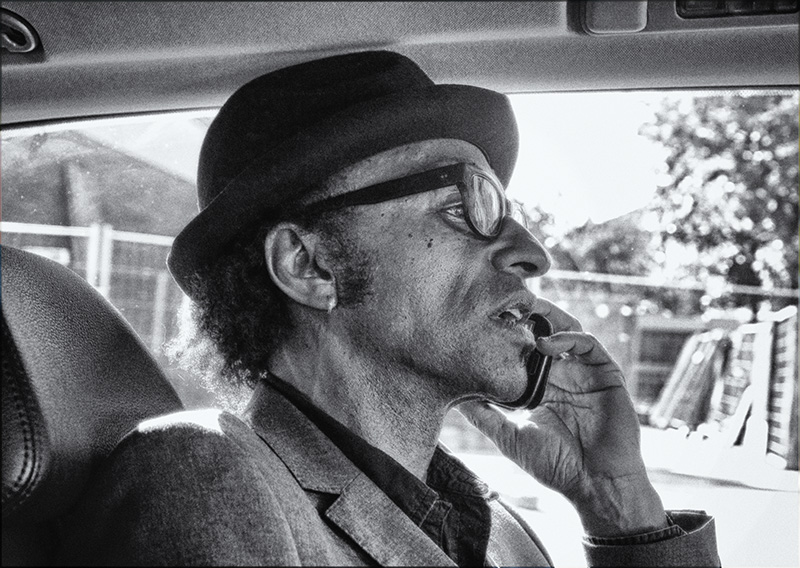 (here competing against Ben Findley, the house sound engineer)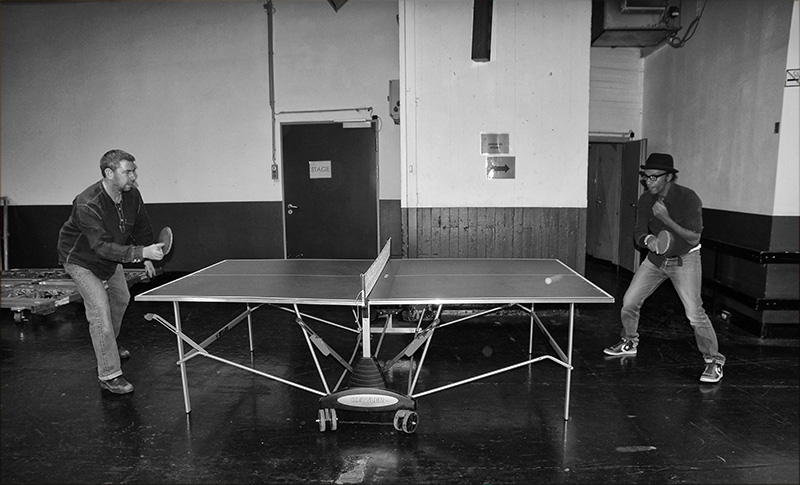 David Rhodes, living near Bath, on guitar...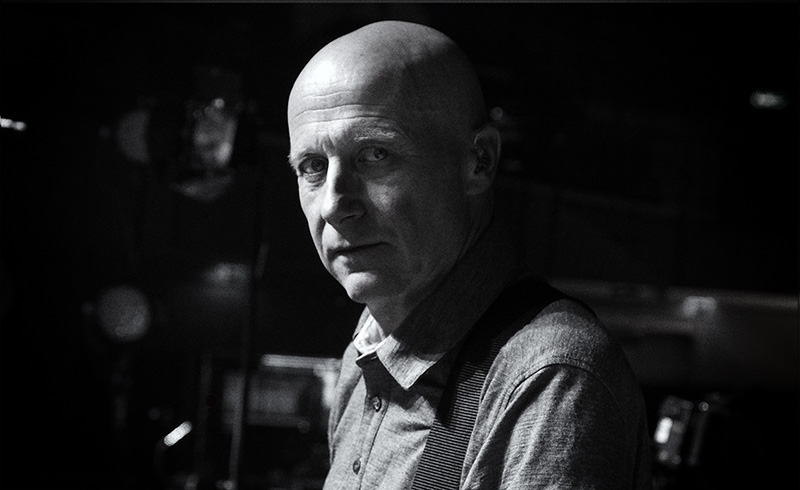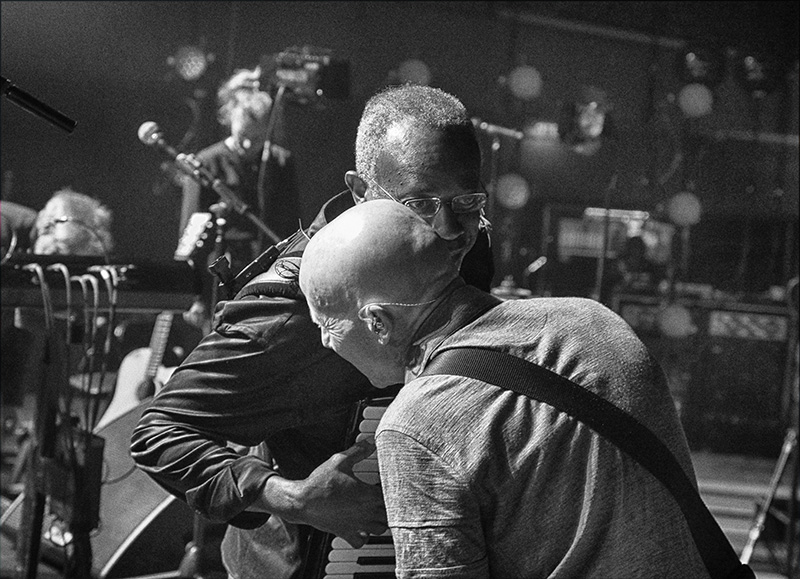 David Sancious, on keyboards, lives near me, in Woodstock, NY...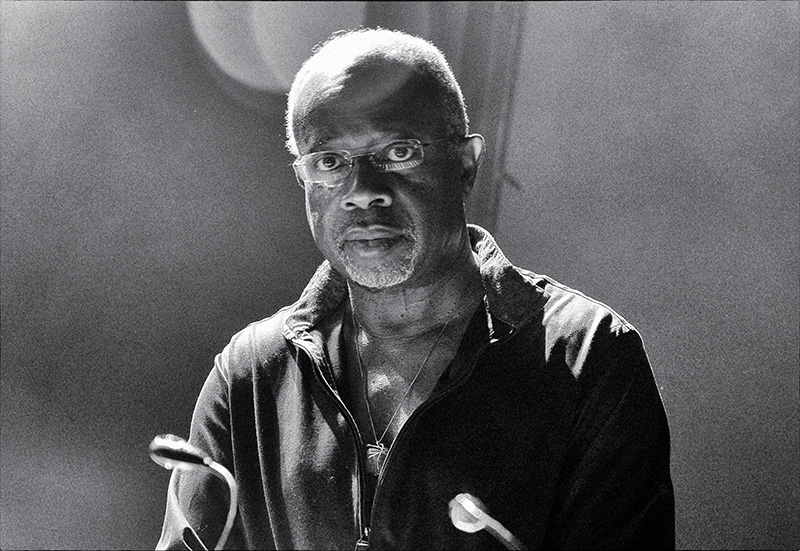 (is that his keyboard reflected in the glasses... pretty good!)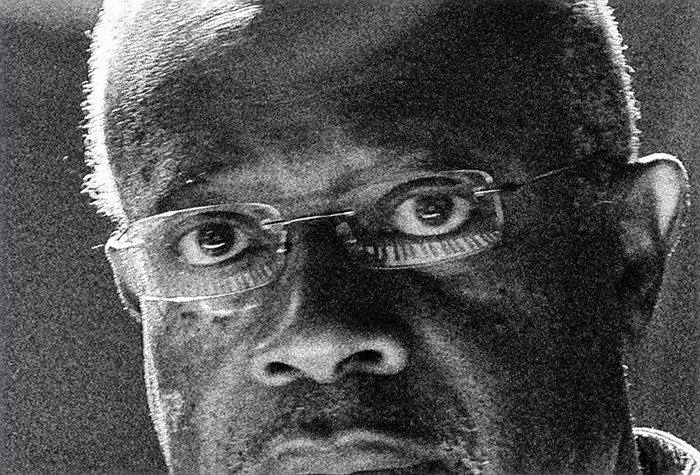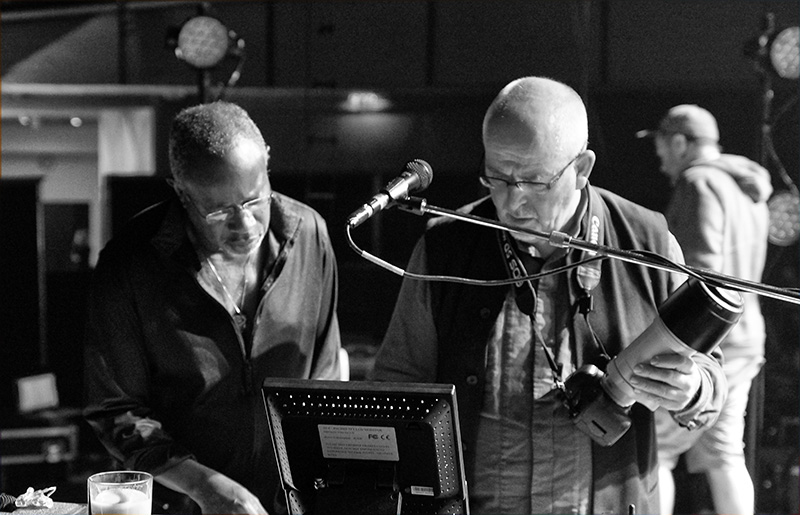 Singing backup vocals with the band, and both performing as the opening act, are two lovely ladies from Sweden,
Jennie Abrahamson...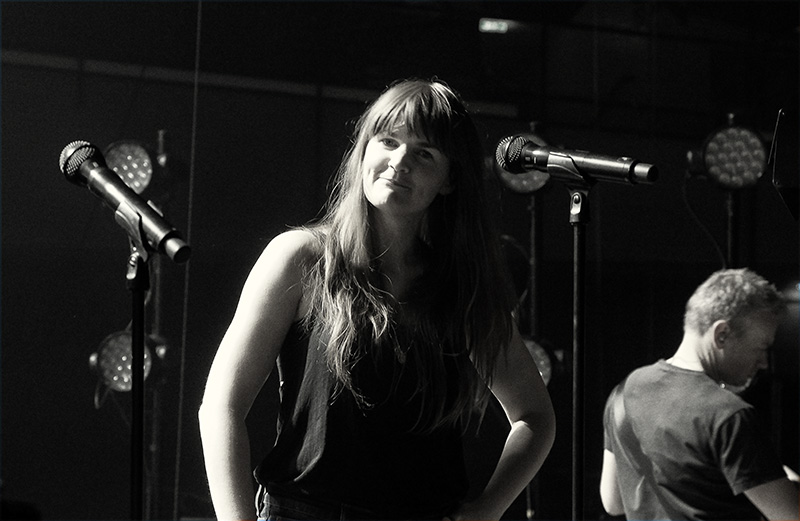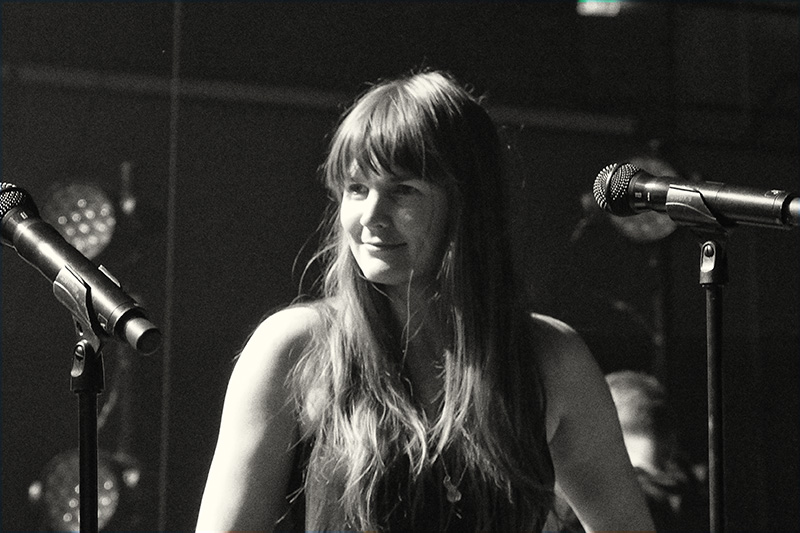 and Linnea Olsson, who also plays cello in the show...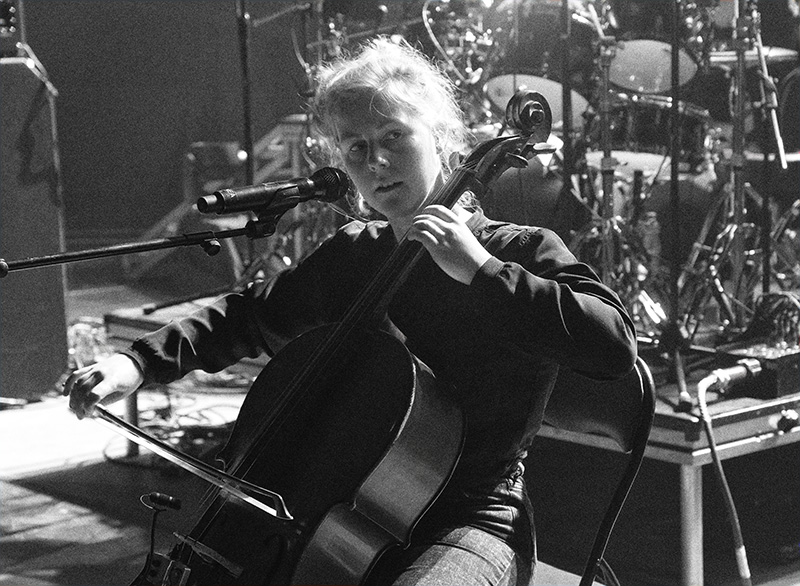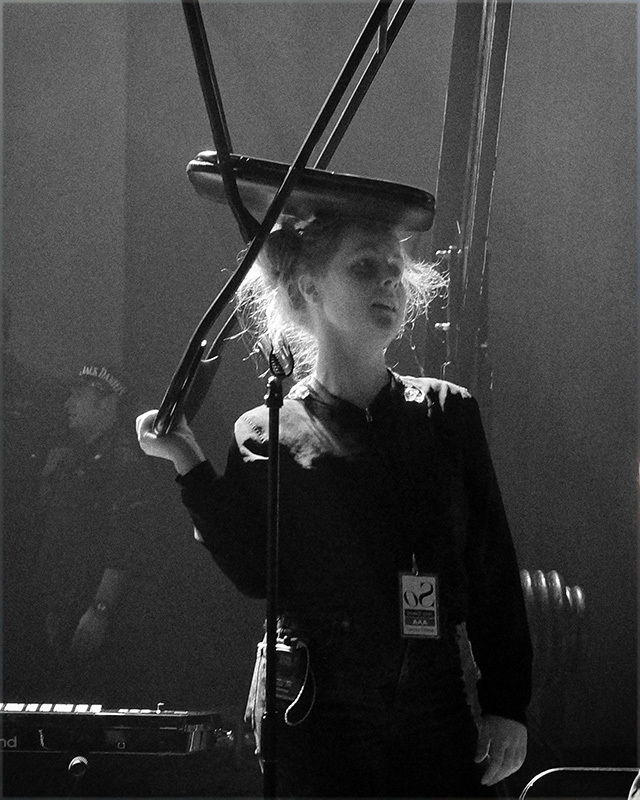 This page is getting pretty hefty and might take too long to load in some browsers. Let's move to a new page for the concert pictures.