TONY LEVIN'S WEB DIARY

the PETER GABRIEL
BACK TO FRONT TOUR
Spring, 2014
page 1 - London rehearsals

We're back!

The Gabriel Back to Front tour is set to resume in Europe, and we've assembled in London to rehearse.

It's great to see the same musicians, and most of the crew are back too.

Even the large circle suspended over us onstage seems to have a 'smily face' on today. (at least in the picture above!)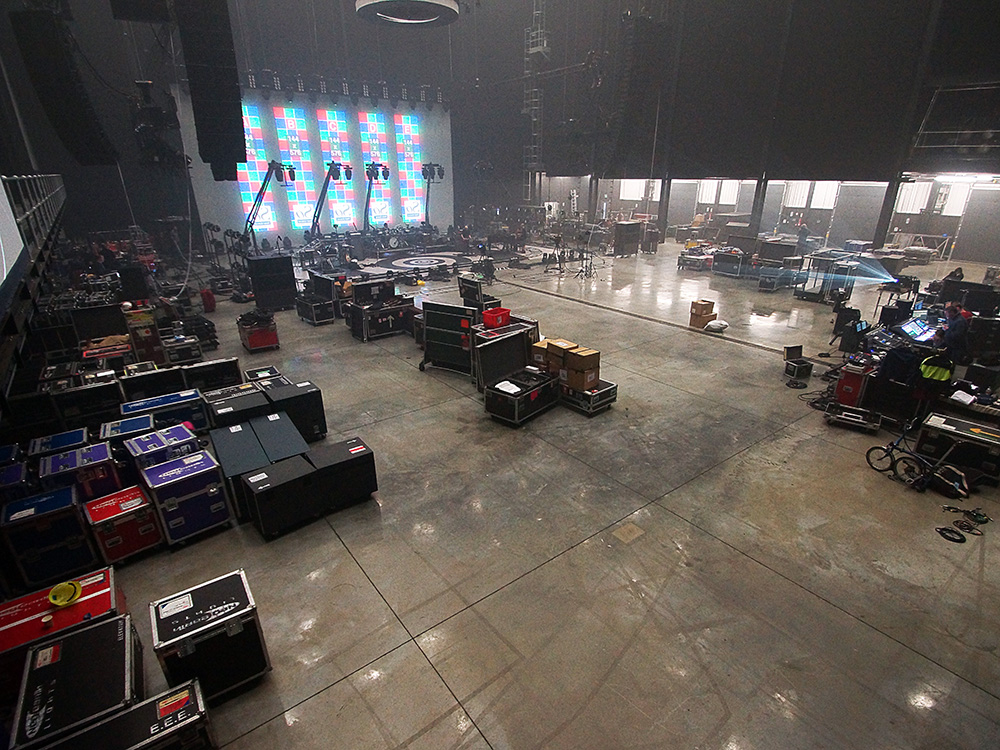 Of course, with the same people, same stage setup, I am not finding many photos I haven't taken before, in last September's rehearsals... but I'm snapping away regardless... please forgive the repeats.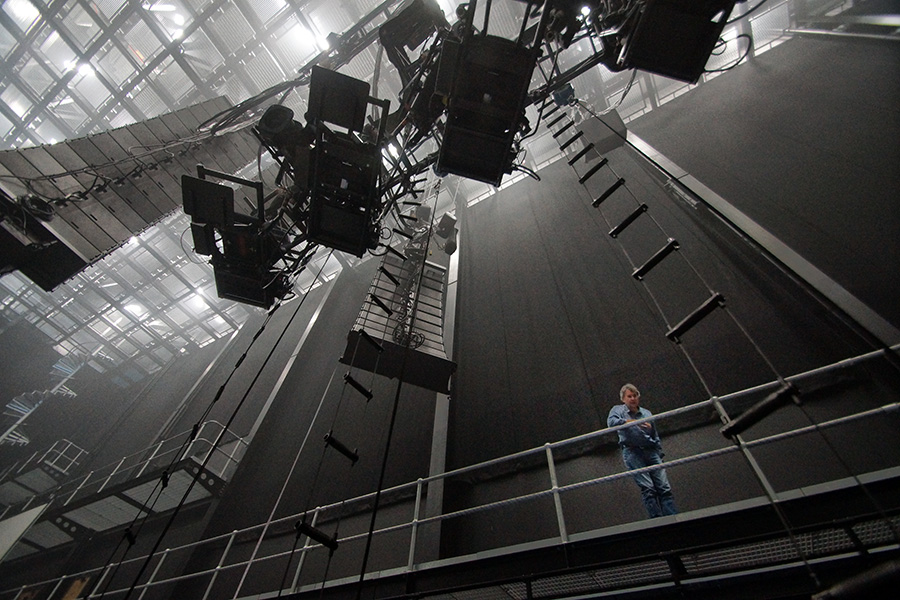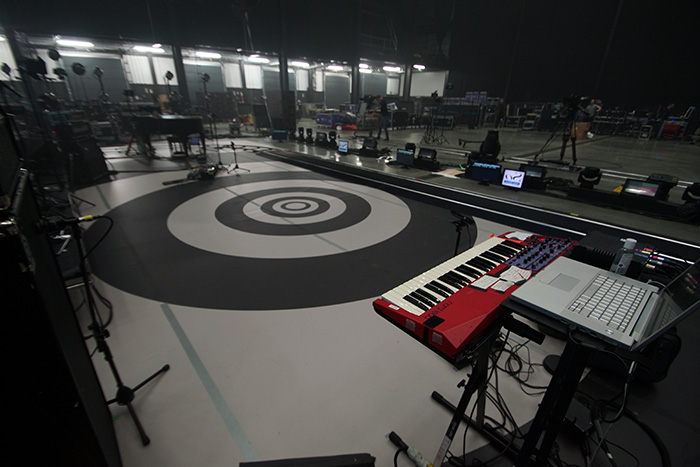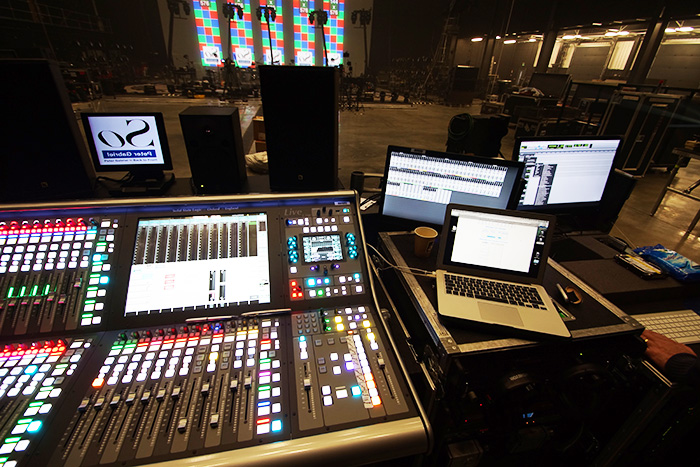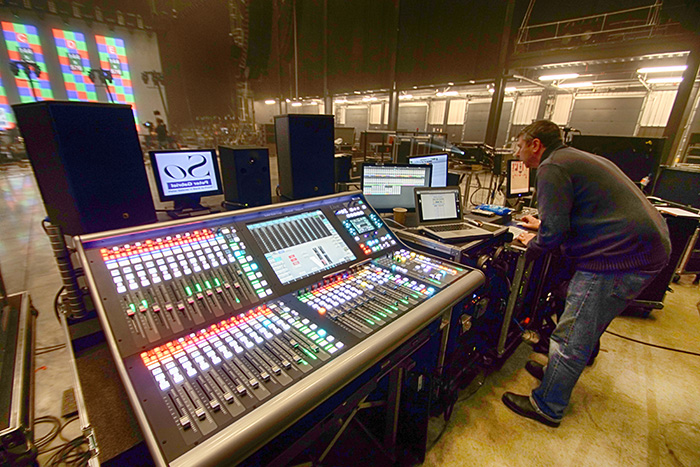 Plug-in effects have certainly become realistic looking!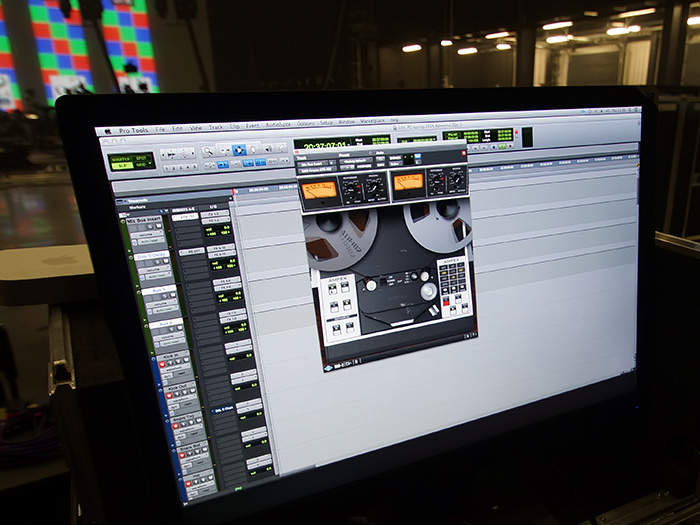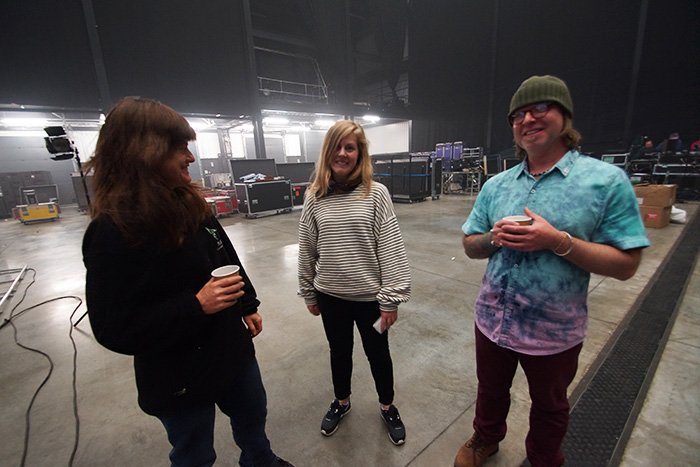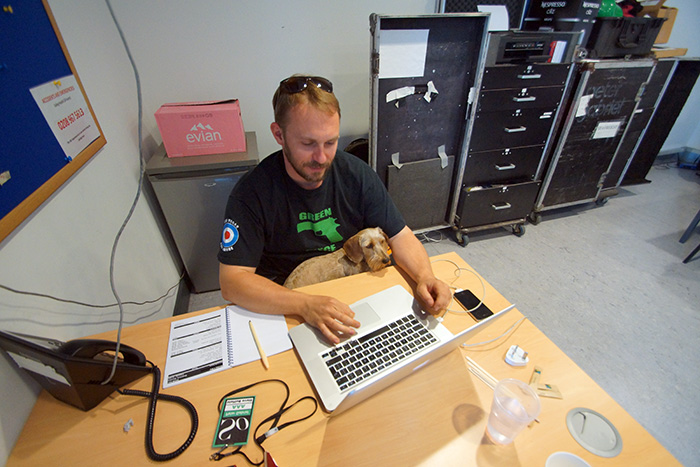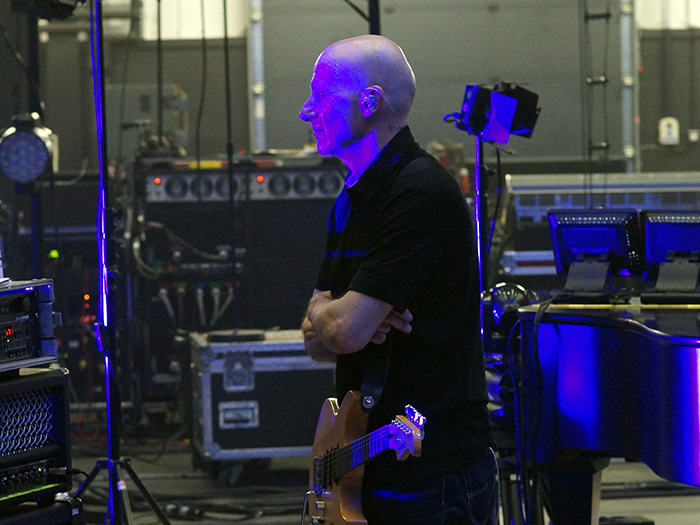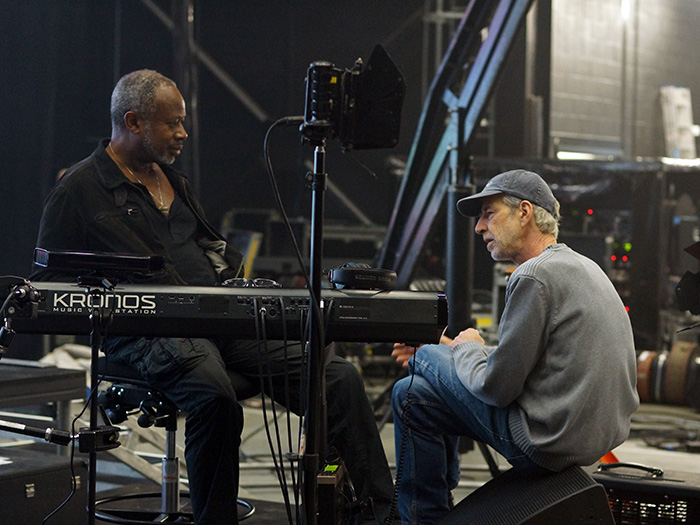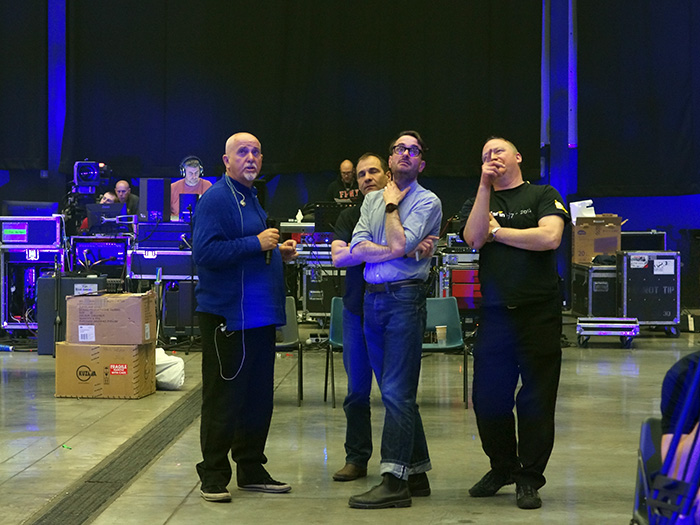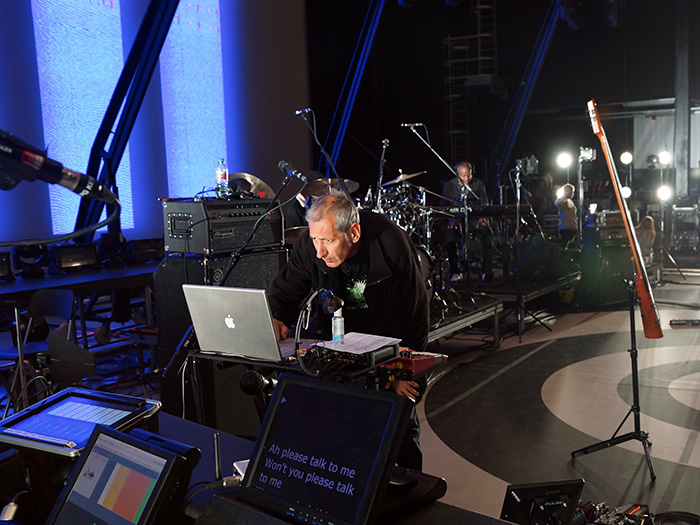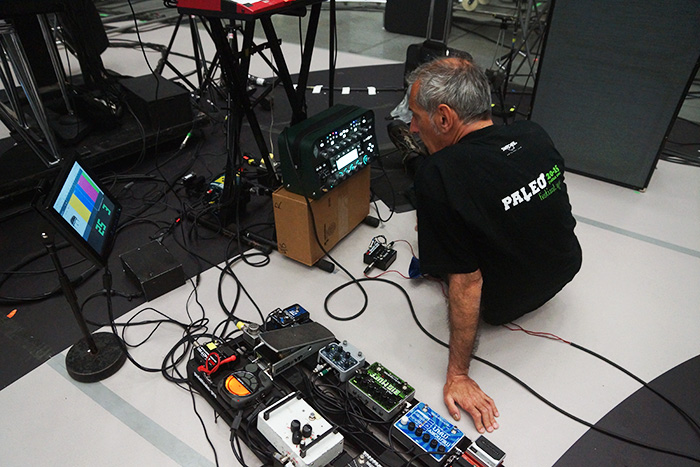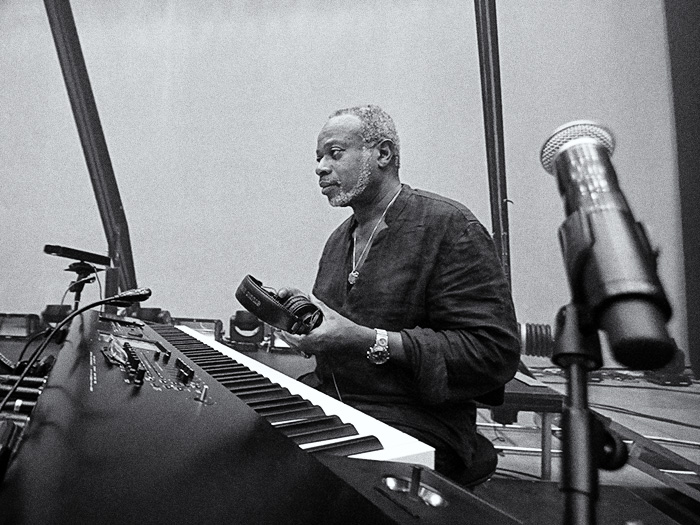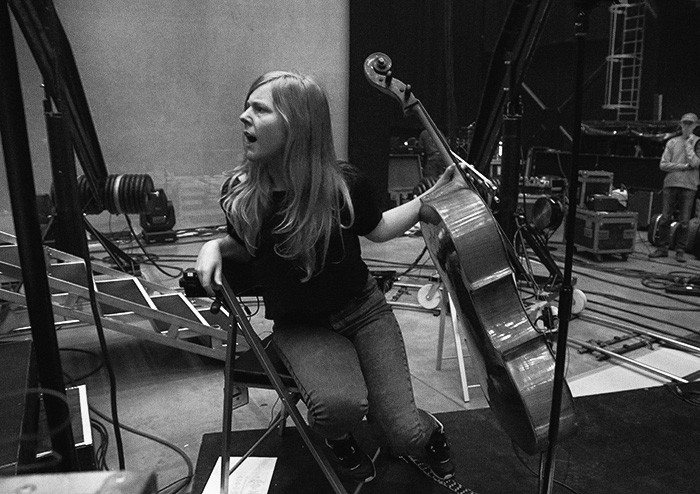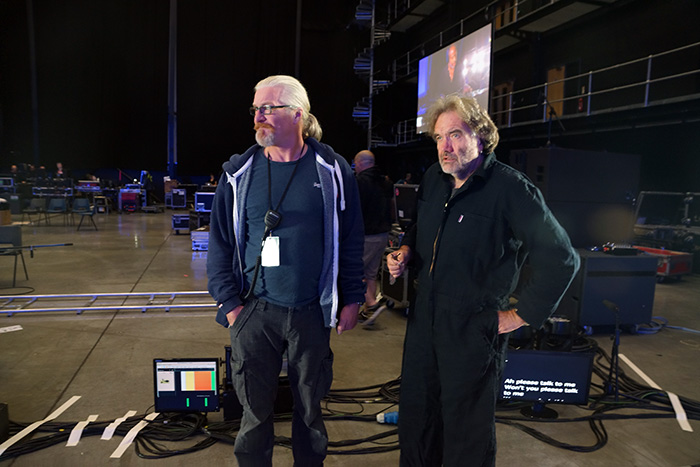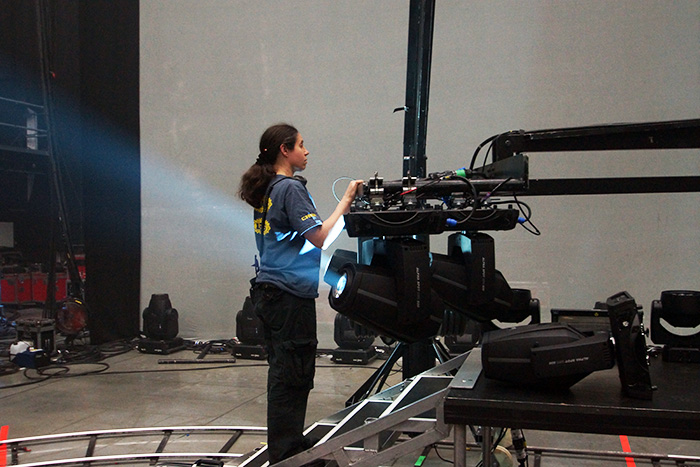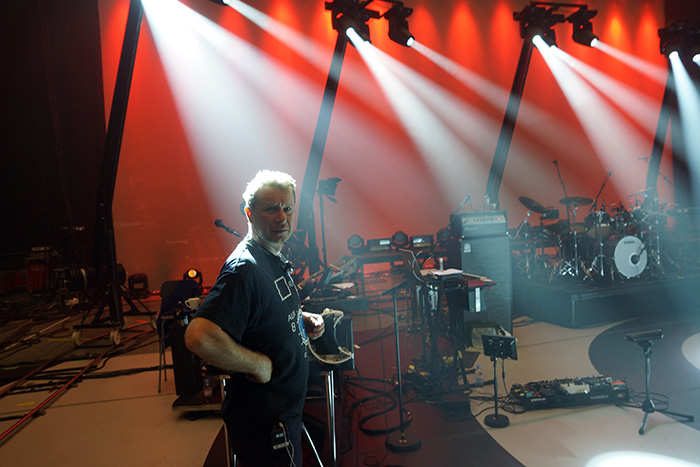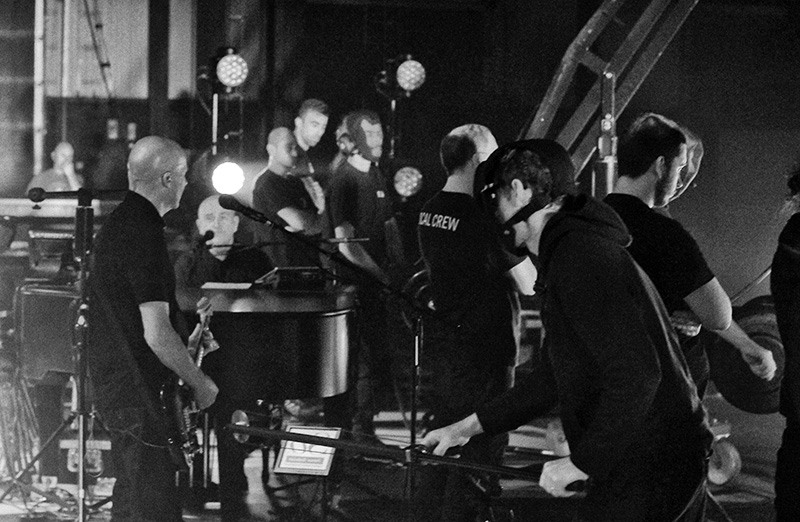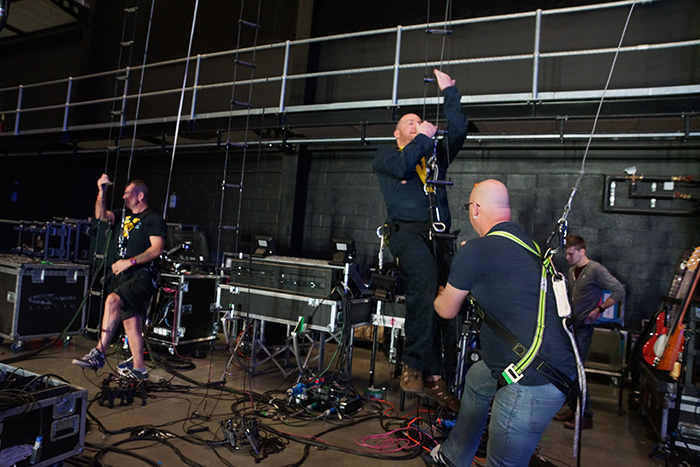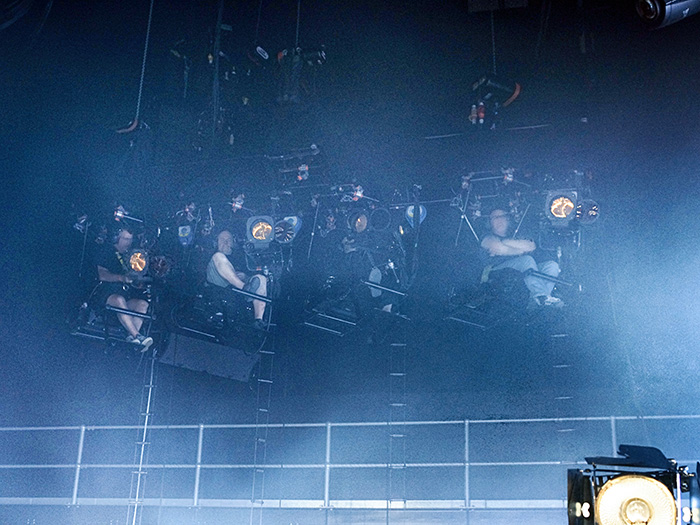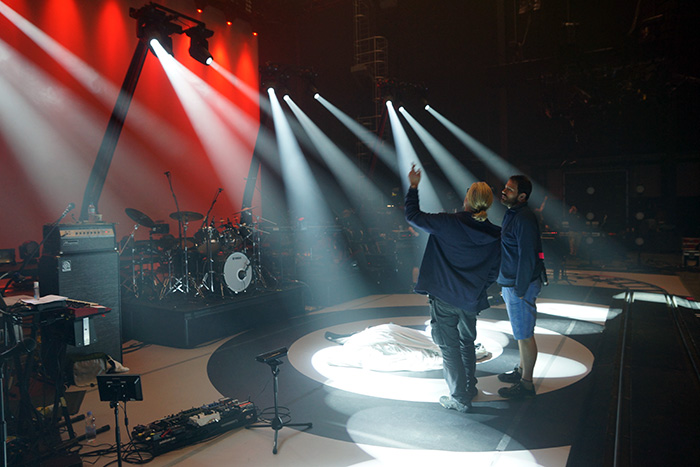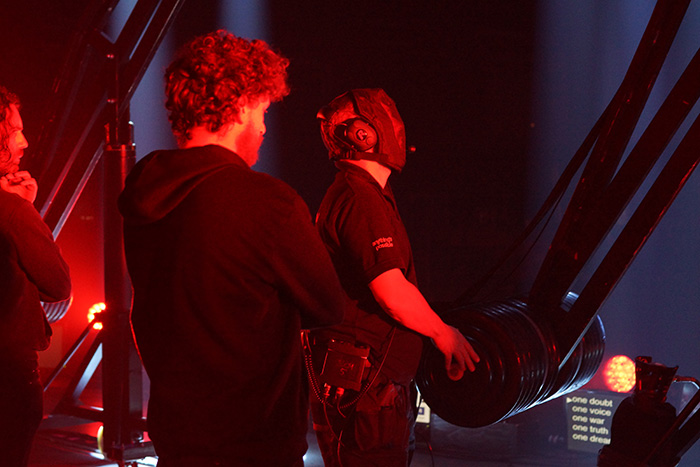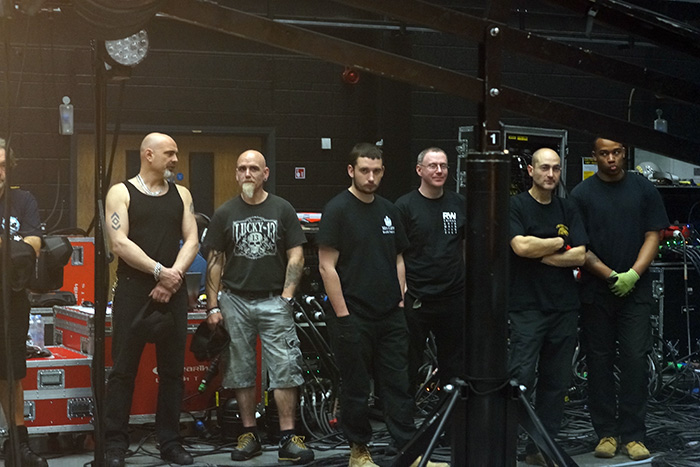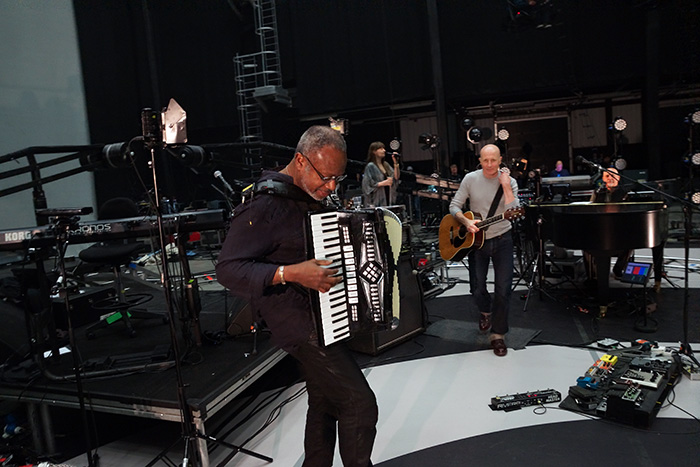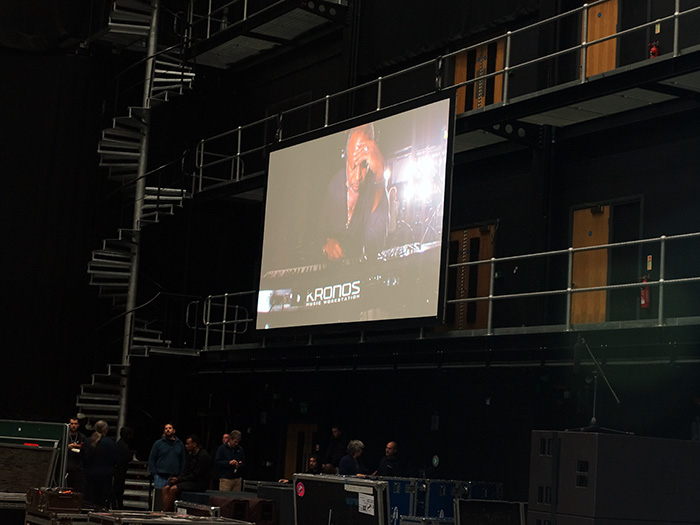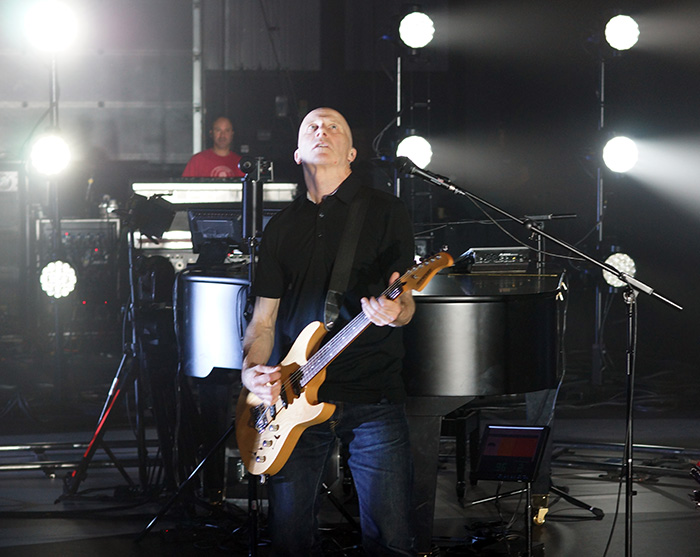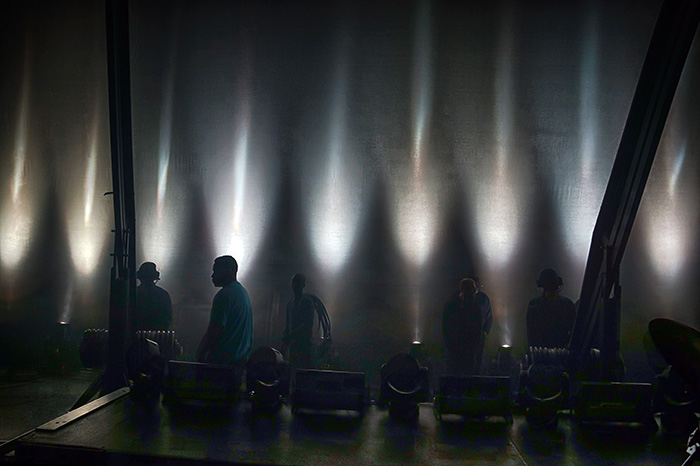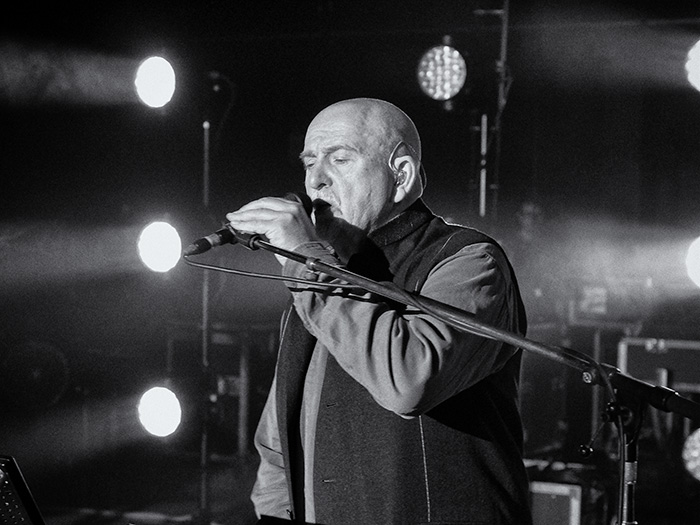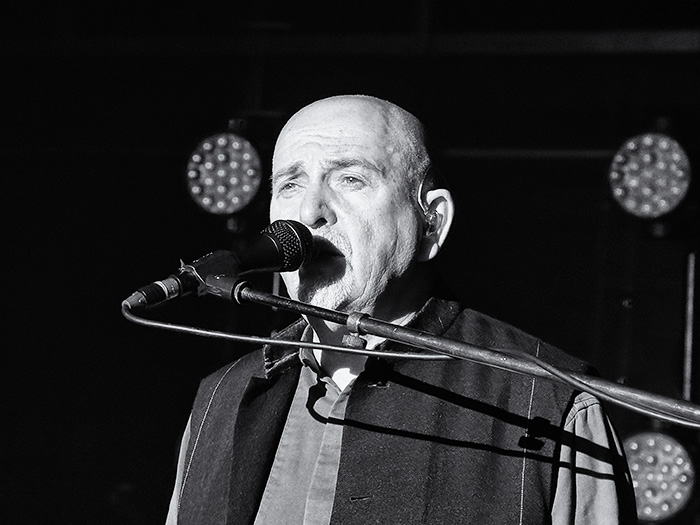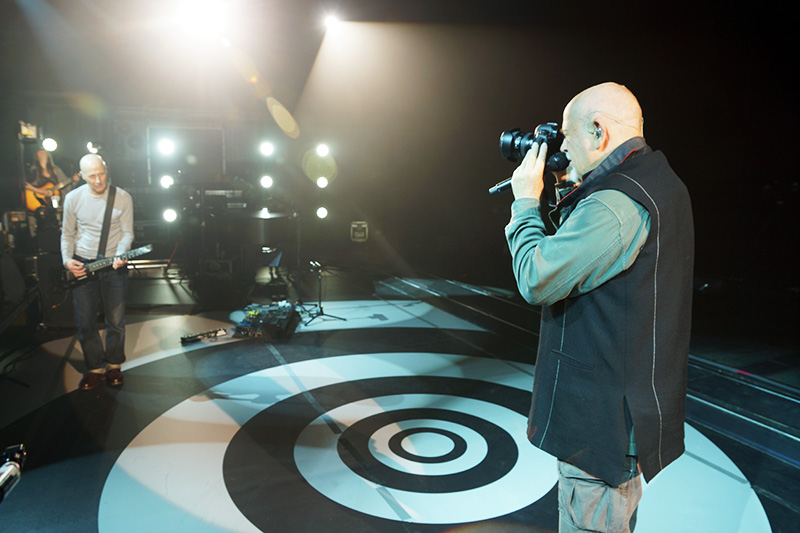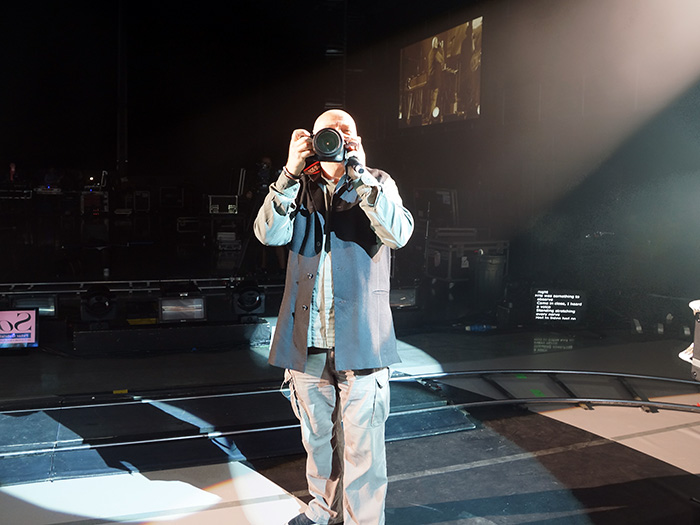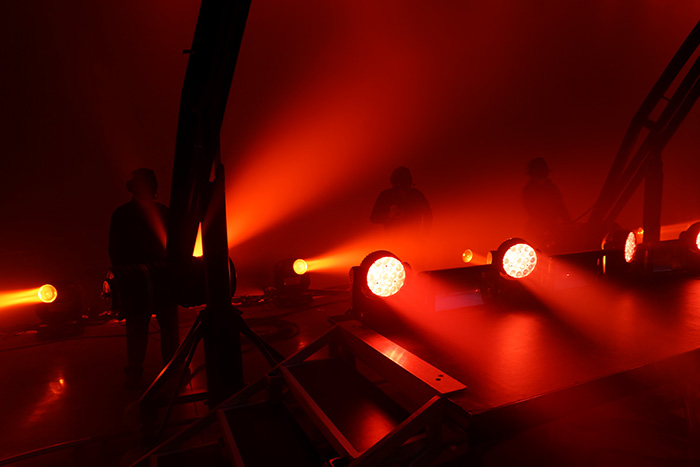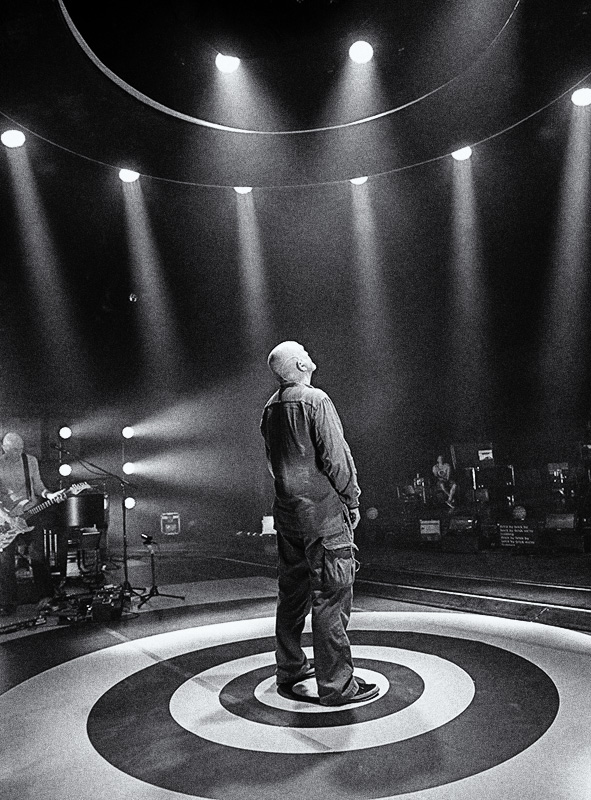 Now we travel to Frankfurt, and soon I'll have pictures from the show there.