Production Rehearsals
October 6th - England
I would like to put up lots of photos of the production, which has great lighting and effects. But, alas, that would spoil things for those who will be coming to the first live shows. So here are a few shots that don't show much of the production.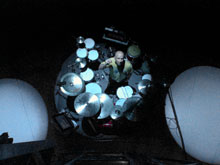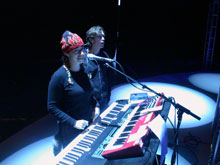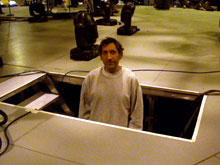 Shows:
September 27th - New York City
Two tv shows today - NBC's Today Show started soundchecking at 5am! (Crew there at 2am.) So as you can imagine, there was a bit of sleepiness around here.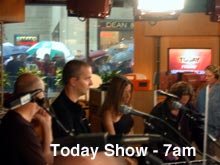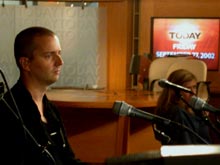 My wife is a fan of announcer Ann Curry, who kindly posed with me while David Rhodes took a photo.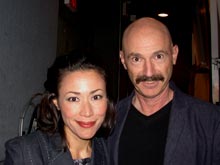 By afternoon, when we rehearsed for the Conan O'Brian Show, some of us were really tired.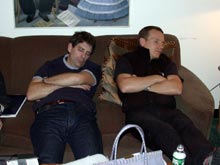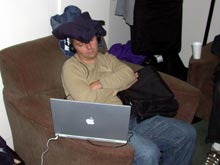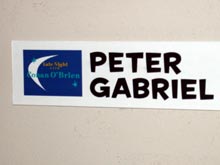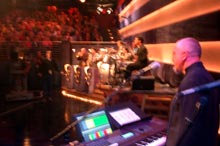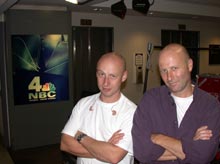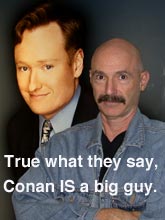 September 25th - New York City
We taped the Carson Daly tv show, for airing next week. Pretty busy playing, I didn't get any photos, except one, at soundcheck, of a pretty suspicous looking audience.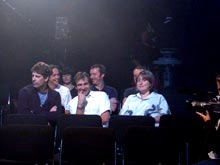 September 24th - New York City
A show just for press, sort of announcing the UP CD release, and the tour (which, we learned, is to be called Growing Up.
Best line came when Peter's introductions of the band came to Richard Evans, whose crewcut remains the longest hair of the males in the band - one of the press called out "What's with the HAIR?!".
We played a short set, and then Peter answered questions from the press.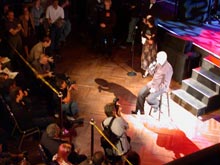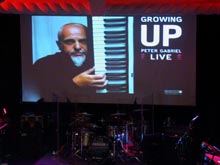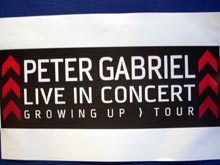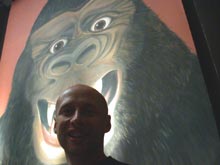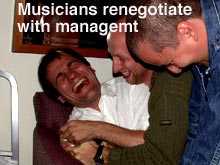 September 21st - Paris
The whole city seemed to have been awaiting Peter's return. And a number of people I know or met came in from other countries to see Peter in concert again.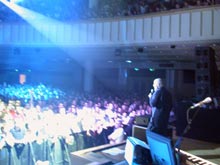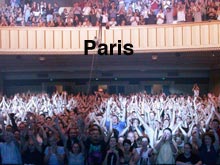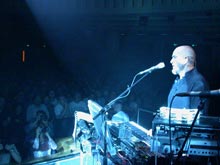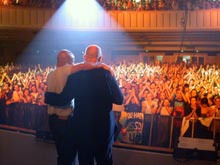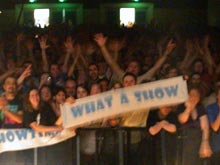 September 16th - Milan
This was the first full Peter show of the tour, and longer than the previous ones. A great Italian audience gave us a very warm welcome.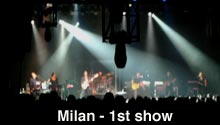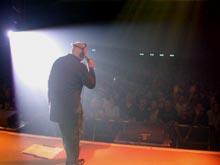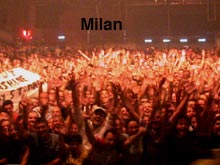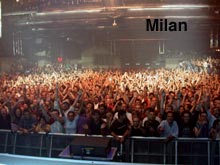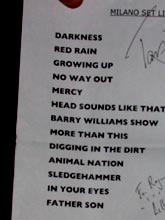 The opening act, Spaccanapoli got things off to a wild start. (And their bass player uses an NS bass, like I do.)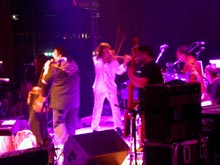 A unique gift from an old friend - this bottle (much larger than it looks) of T-Lev wine!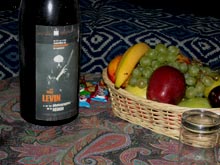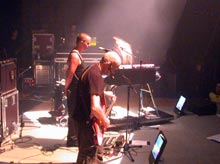 After the show, we found James Taylor's band staying at the same hotel. Got to talk over some old times with Steve Gadd.

September 18th - another show in the same Milan club, Alcatraz. More good playing, but less photos from me - they didn't put house lights up on the audience as much as the first night.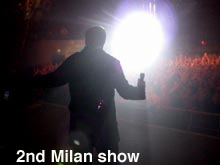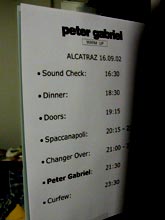 September 13th - RealWorld Studios, Box, England
In the afternoon we did a performance, mostly for people from the press, right at the studio where the record had been made.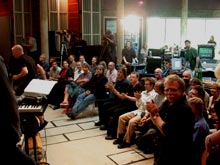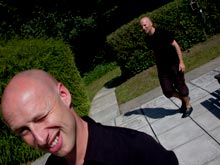 September 7th - Arzachena, Sardinia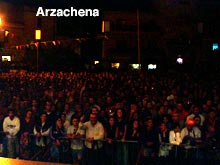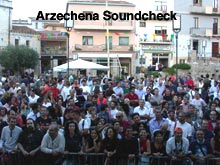 August 31st - Munich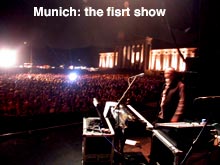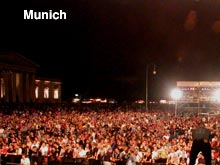 Other tour photos:
In Paris - I always have to make it to Cafe de Flore - the classic French cafe. Met Manu Katche there, as usual, for the best coffee in Paris.
A trip to the Universal Guitars bass store to see what they had, and a small computer repair by the expert Yann, made my short stay in Paris a pretty busy one.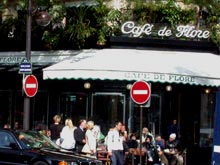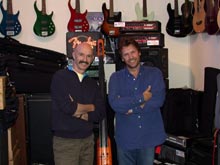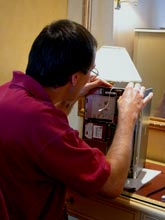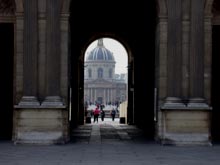 It hasn't escaped my attention that there is a large baldness factor in this band!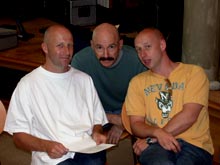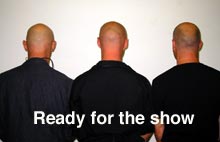 Ged doesn't love the plexiglass booth they have for the drums. I don't know why, but he seems to feel like it's a fish tank.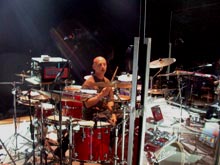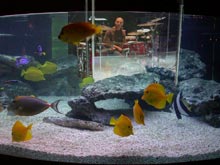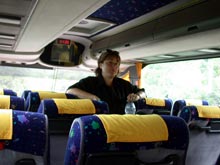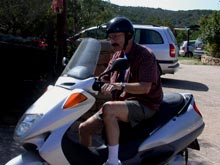 How many eggs can a peacock lay? None, that's done by a peahen. Back in the house in England, that's what has happened since our last stay - on our return I found the brown chick a bit hard to distinguish in photos but worth trying a shot.