June 21
Camden, NJ

Outside Philadelphia, this venue draws the strong following Peter (and most progressive rock) has always had in Philly.
I'm a bit disappointed I didn't do this whole East Coast leg on my Harley as I'd hoped to do. There was heavy rain yesterday as I would have been heading out on the bike for a week's riding, and I decided I'm not that enthusiastic about it. (I'll save my rainy day riding for late August, when I hope to travel to Milwaukee for the 100th anniversary Harley week.)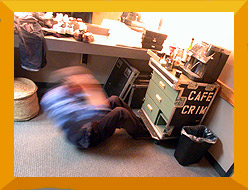 (No, that's not me atoning for not riding the bike, that's Richard Evans, rudely using my travelling espresso case for a purpose far from it's intended one.)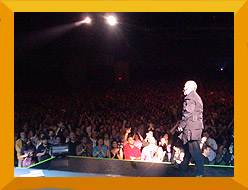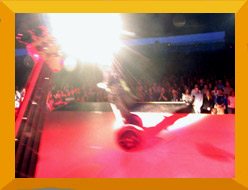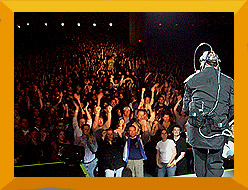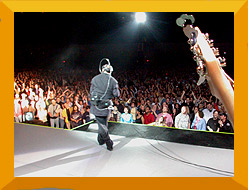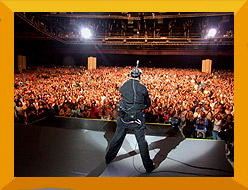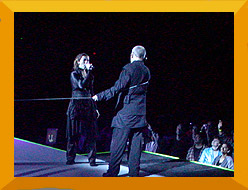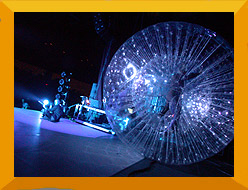 Pizza in the van after the show - oh how little it takes to make a band happy!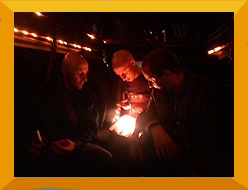 June 20
Holmdel, NJ

First show in the New York area.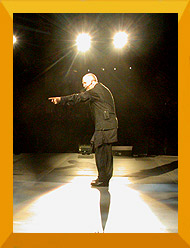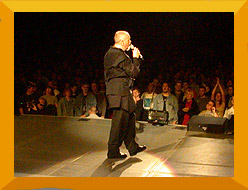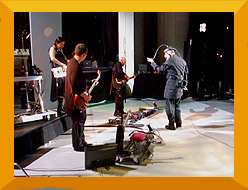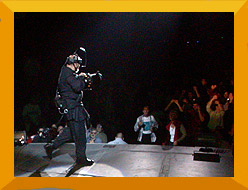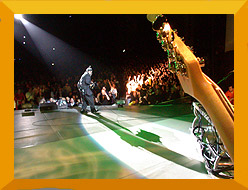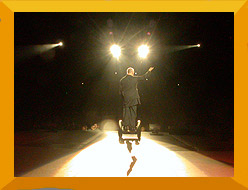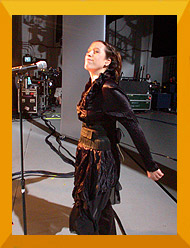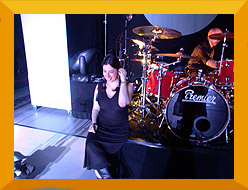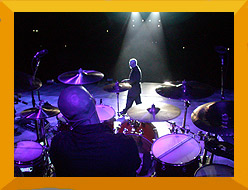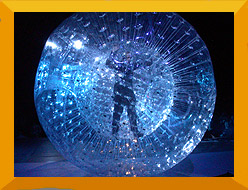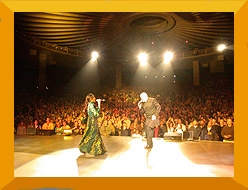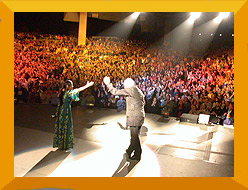 June 18
Boston

The site of the Tweeter Center is actually Mansfield, Mass. - quite a drive from Boston. But it's also not far from Cape Cod, where my parents live, and for many shows there (it was formerly called Great Woods) they've come to see me play.
Tonight was extra special - it was their 64th wedding anniversary! (and they chose to spend it at a rock concert!)

Peter mentioned the anniversary in his band introductions, and my folks enjoyed the show and rocked through the night.

My wife Andi came too, and with her, our dogs Sherlock and Lilly - so backstage had a different look to it.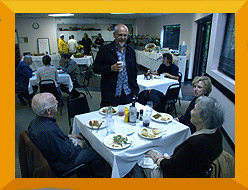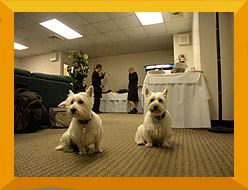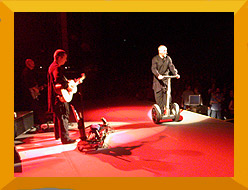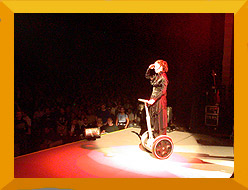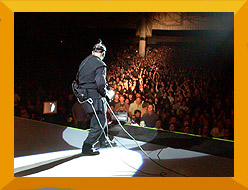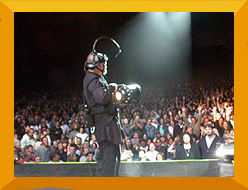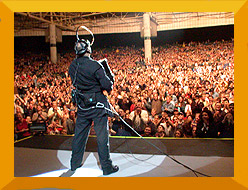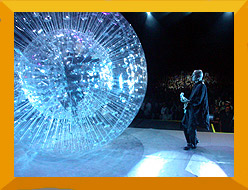 We're loving having Sevara as the opening act on this whole tour. Someday I'd like to visit them in their native Uzbekistan.