June 16
Atlanta

Good weather held through the show. As at the Texas shows, though, there was a lot of rain right afterwards. We've been quite lucky with these outdoor venues - not so much fun in the rain.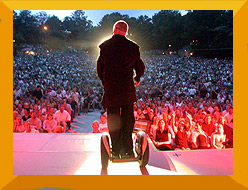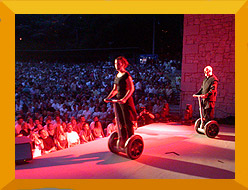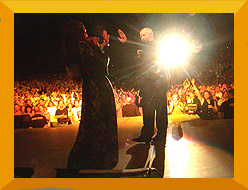 Peter chose to do Biko, for only the second time on this tour. It had it's old power.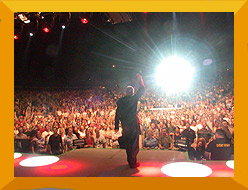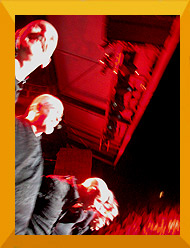 And after the show, as usual in Atlanta, I visited Cafe Intermezzo, a well known spot that features some great coffee. This time I even grabbed a photo of their huge, custom designed, espresso machine. Makes my road unit look pretty puny!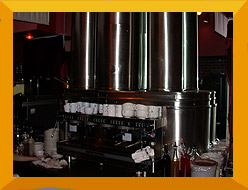 June 14
Palm Beach

This was a cool evening in a number of ways. I broke out my super-hip sunglasses, and tried them on the guys in our dressing room.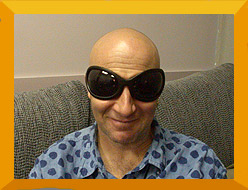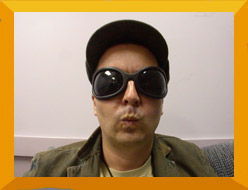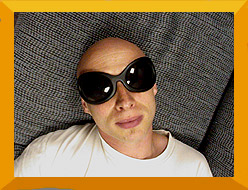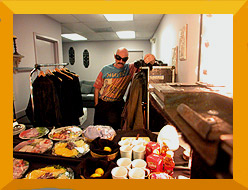 (I call the one of me, "suave guy with deli food".)

(I call the ones of them, "They don't know how goofy they look in these glasses or they wouldn't let me shoot them with a fisheye.")


Oh, and speaking of the men's dressing room, I think we discovered how our beer has been disappearing.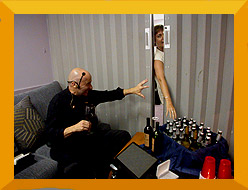 The venue was lovely, and a gorgeous rising moon slowly rose behind the audience (Moon Over Miami?) I I couldn't help trying to photograph it.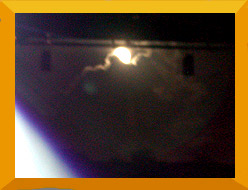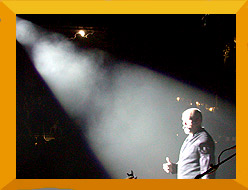 Then there was the usual excitement in the show.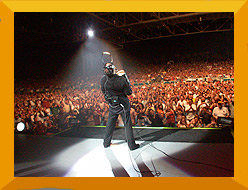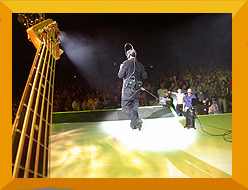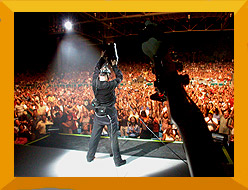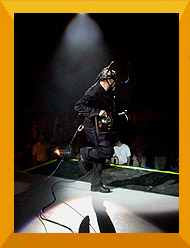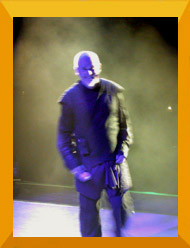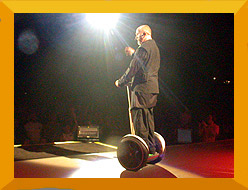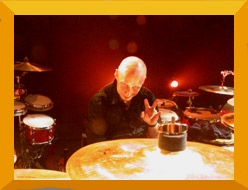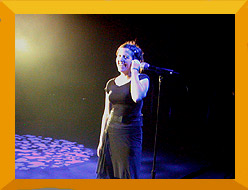 And I finally attempted something I've been wanting to try - a photograph of our bow!
(Okay, I missed almost everyone's face, but I did get the audience in - how'd they get so red?)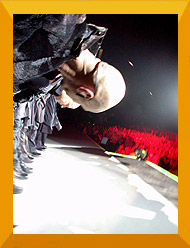 Thanks, Palm Beach, for a great evening.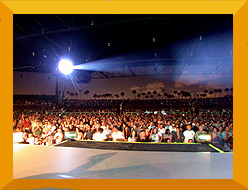 June 12
Houston

More fast-changing weather. This time the winds picked up during the show. But real nice audiences and great sounding venues are making the tour a pleasure.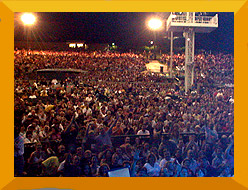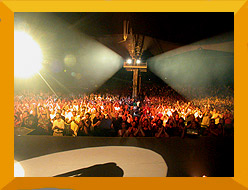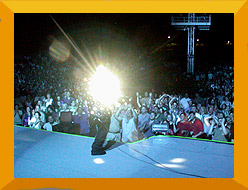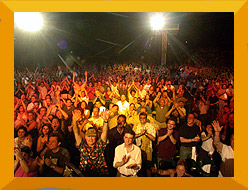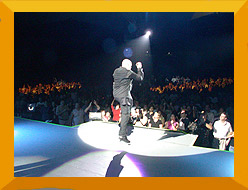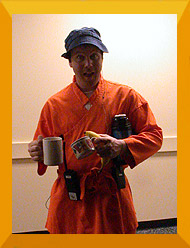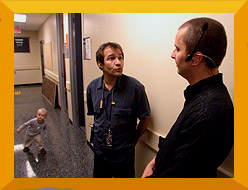 When management talks, everyone listens!


Now, on to Florida.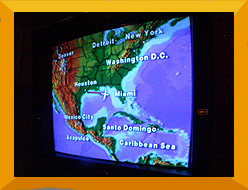 June 11
Dallas

We enjoyed a couple of days off in Los Angeles before flying here for the Dallas show.

Some very bad weather began during the show (sorry, but I couldn't get photos of that) and made for a very windy rainy trip home for the audience. Even during the last encore, Father Son, wind suddenly tore across the stage.