On Tour

April 13 - The Grape St. Pub isn't quite what I'd call 'in' Philadelphia - near it though (and though we came down in a few separate vans and care, using different directions, we all got stuck in about an hour's traffic getting through Philly to get here.)

First show of the tour - pretty special.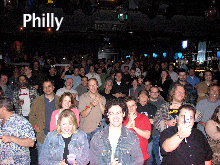 Lowell Mass - not the biggest city on this tour, but we had a great turnout, thanks to the efforts of NewEars promotions.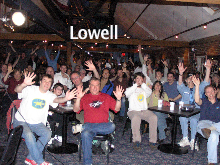 On to Rochester (on April 15th)

Where Jerry got to meet my friend Joe Brucato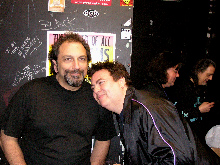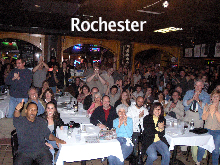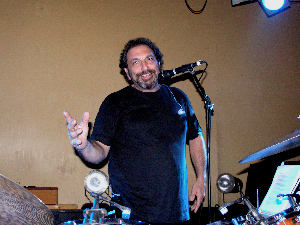 Next up for us was a trip to Washington D.C, where, in the morning, we taped an hour show for XM Satellite Radio - for later broadcast.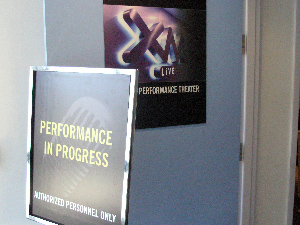 And, the same night, a show at JAXX, in W. Springfield, VA.
Sadly, no advertising had been done, so turnout was pretty low. I didn't even grab a photo at the show, though musically it was great.

The next morning, a drive back north to New Jersey, and a place we've all come to think as a home for rock - Asbury Park.
We're all getting a bit tired from the long drives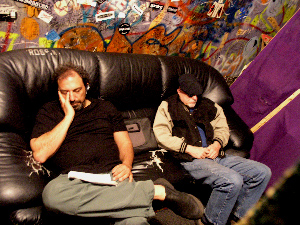 but there's time in the afternoon for a short nap!

I'd expected a small crowd for this show, because not only is Steve Howe playing down the road, but no less than Bruce Springsteen called a concert for right here in Asbury Park. But I was wrong - turnout was terrific, and The Saint was jammed.

I decided to do our opening barbershop quartet not from the stage but from behind the bar. Got lots of pleasantly surprised folks at the bar, though I'm not sure the others could see us.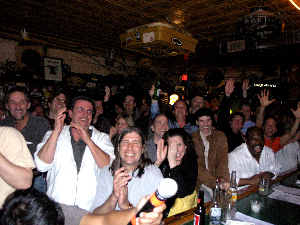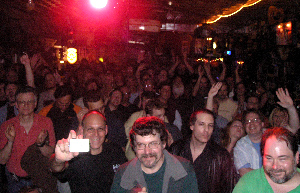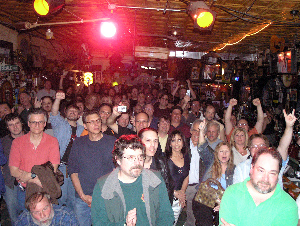 Yay Asbury Park, and hooray for The Saint - we'll hope to get back there to play again, later in the tour.

Last show before leaving for Europe: The Van Dyck, in Schenectady. Almost a home town show for us, since most of the band live around Woodstock, only an hour away from Schenectady (and that's a very short drive compared to what we've been doing.

This time, barbershop from the middle of the room - hard to photograph many people from there, but you can see it was fun...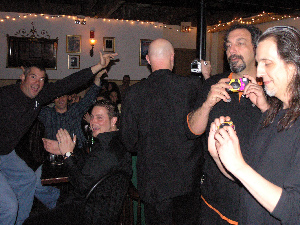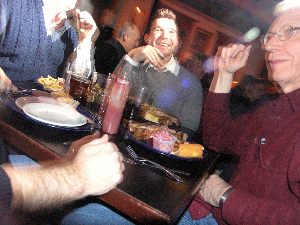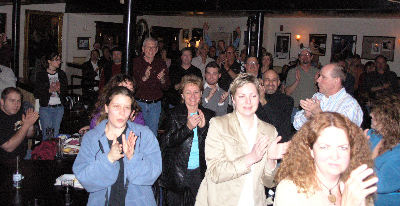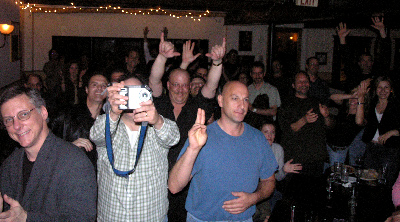 On to Europe now -- I'll add some more detail to this page as I have time (and lots more pages, of course, with upcoming shows.)