Some of the barn times were pretty much chatting, not playing...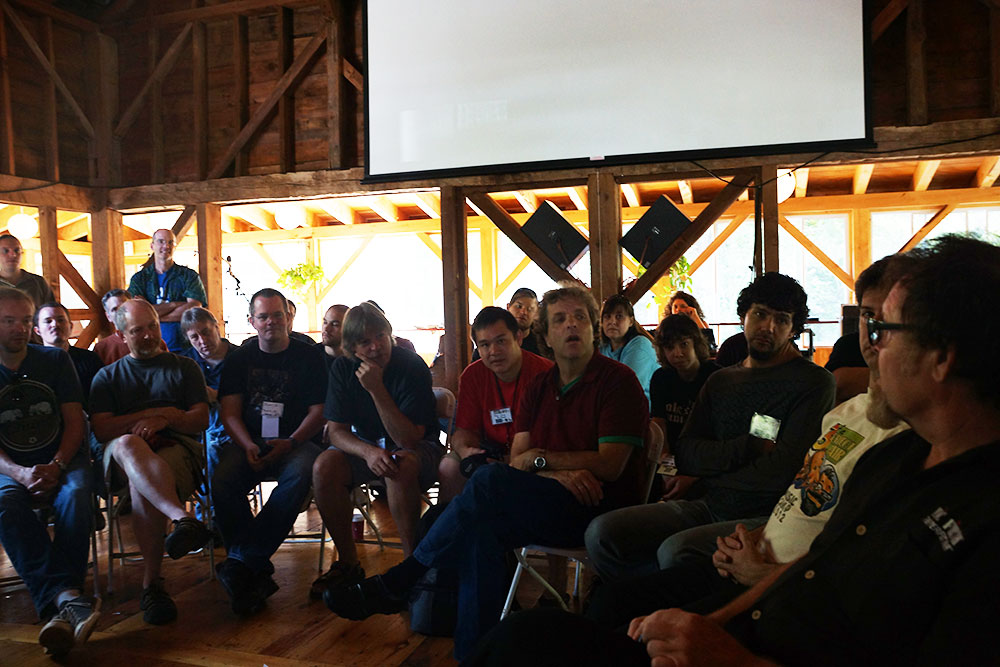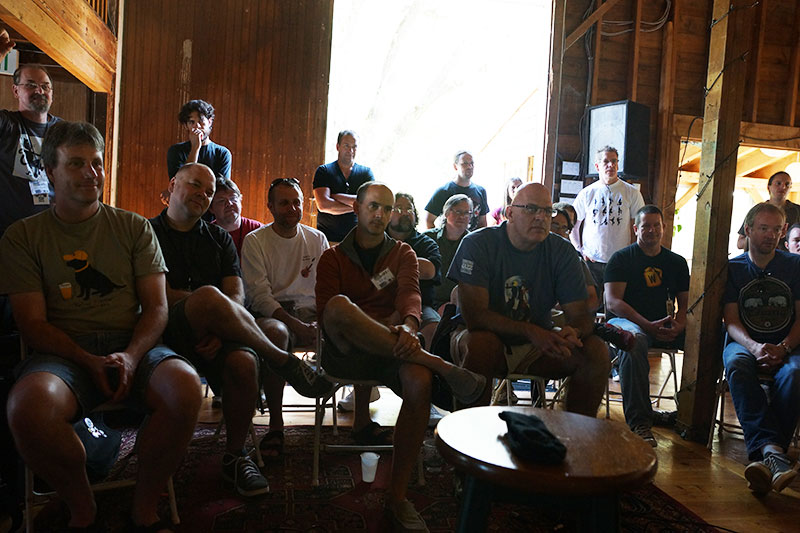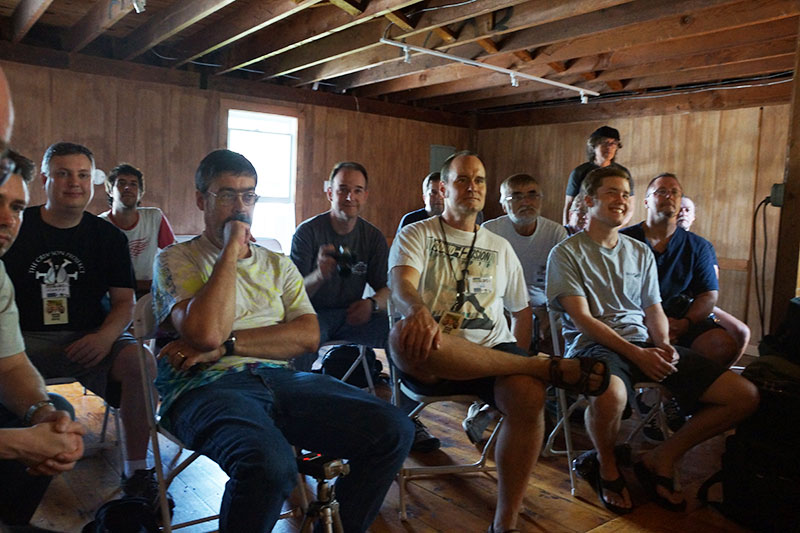 Wednesday night - the big camp jam, and 60 player rendition of King Crimson's Thrak... I was pretty busy, so didn't get many pictures after the tuning up...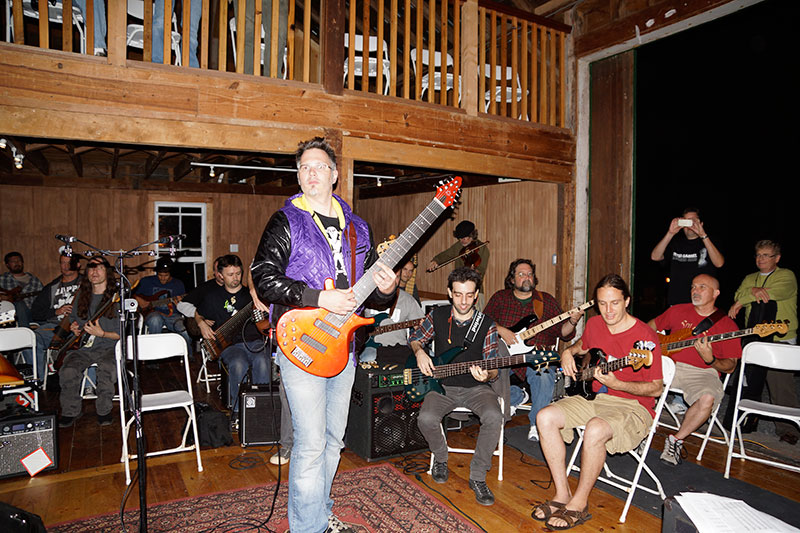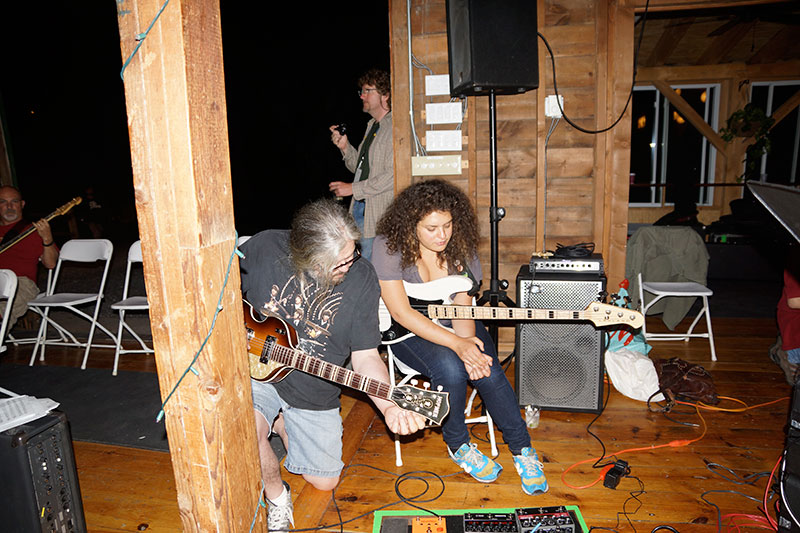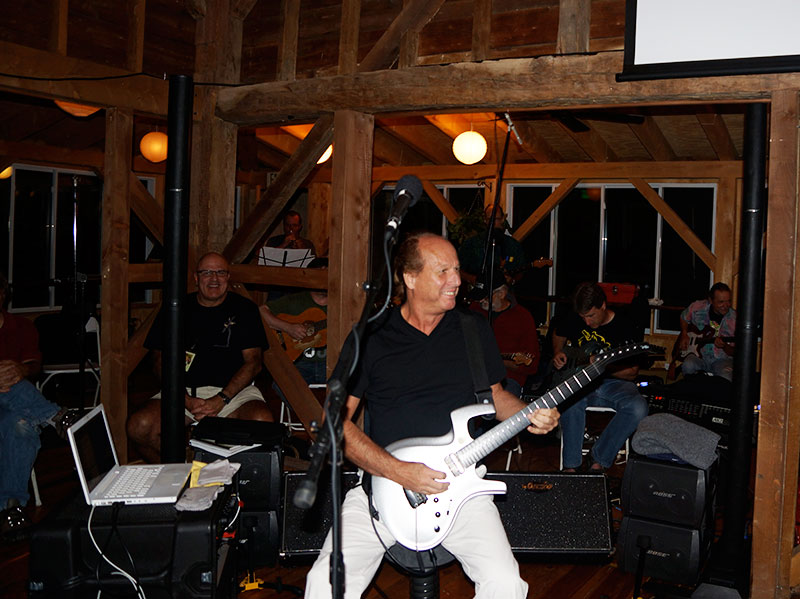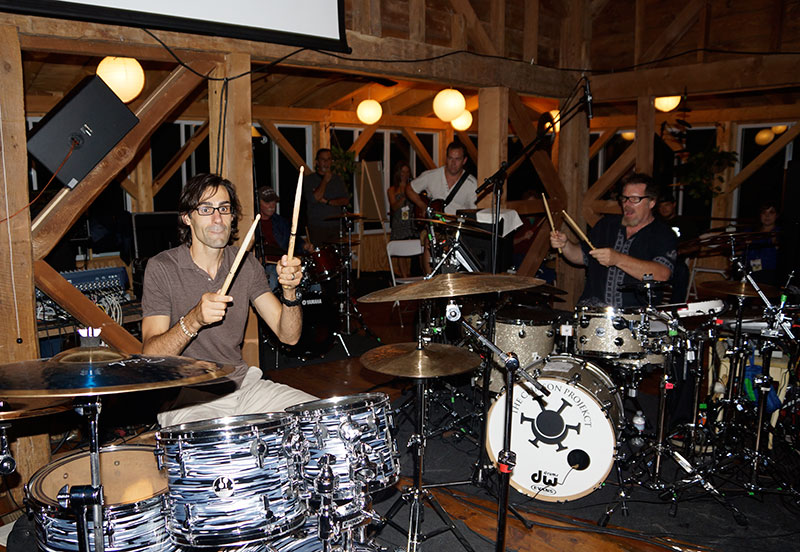 Well, I did get a moment when we brought it all down, for the horn solo!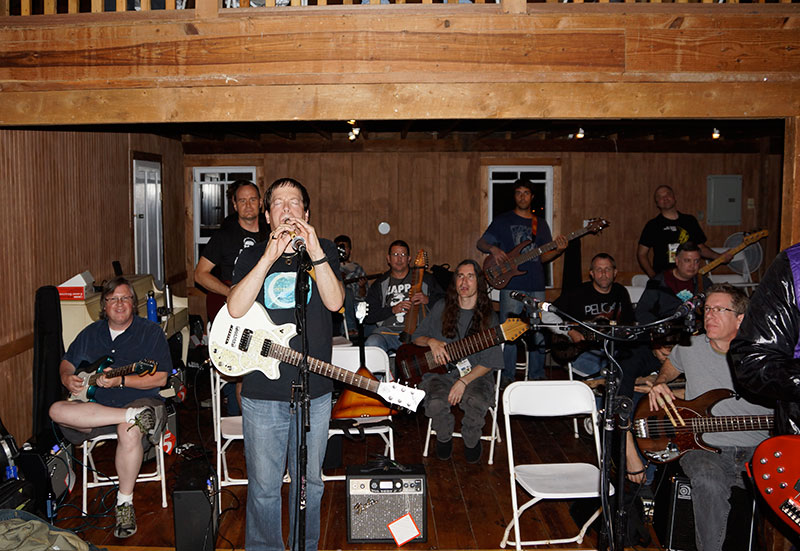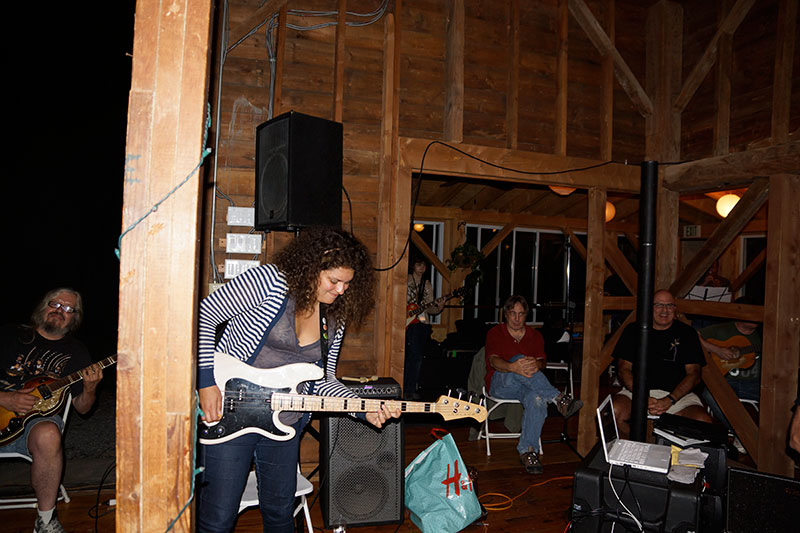 Next event: a concert at the Bearsville Theater in Woodstock. Full set of Stick Men, then Adrian Belew Power Trio, then encore set with all six of us doing Crimson pieces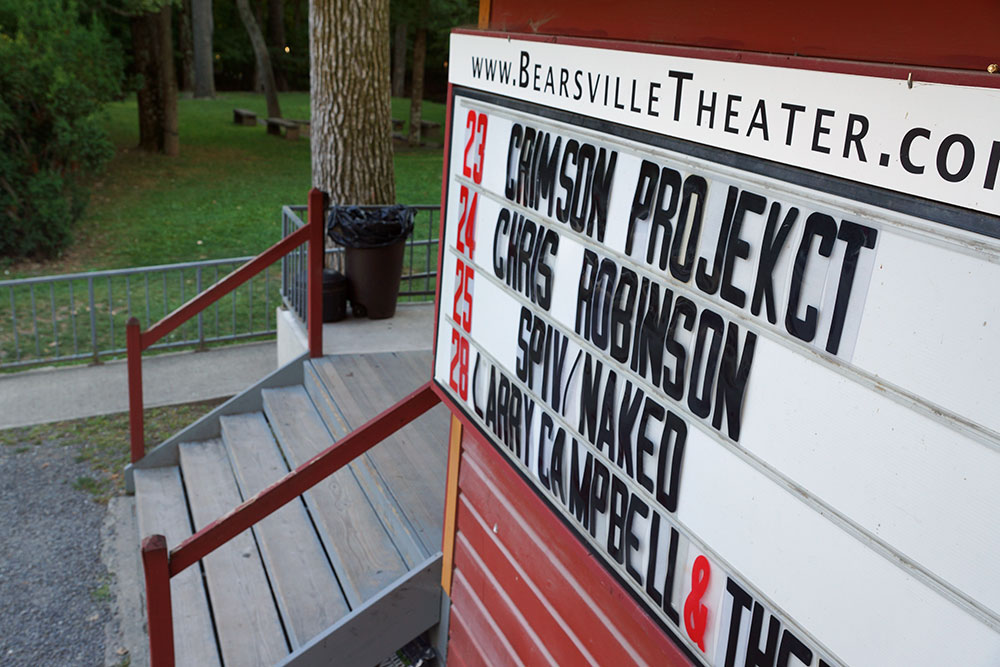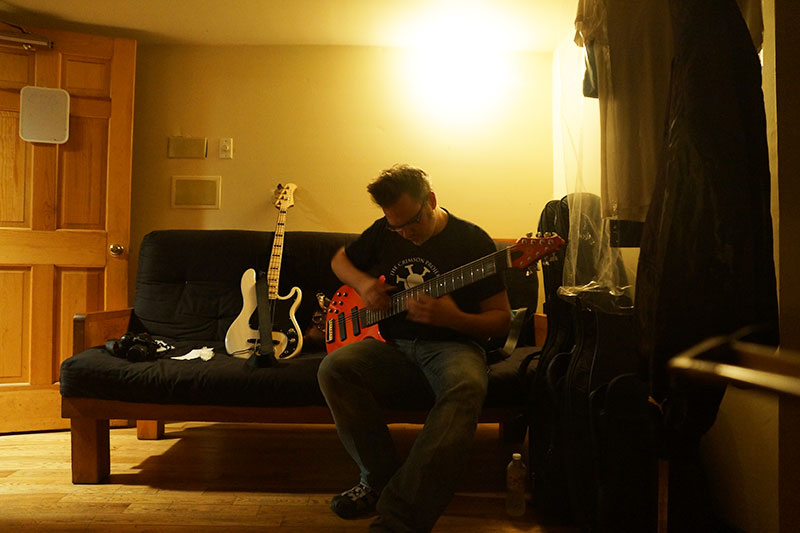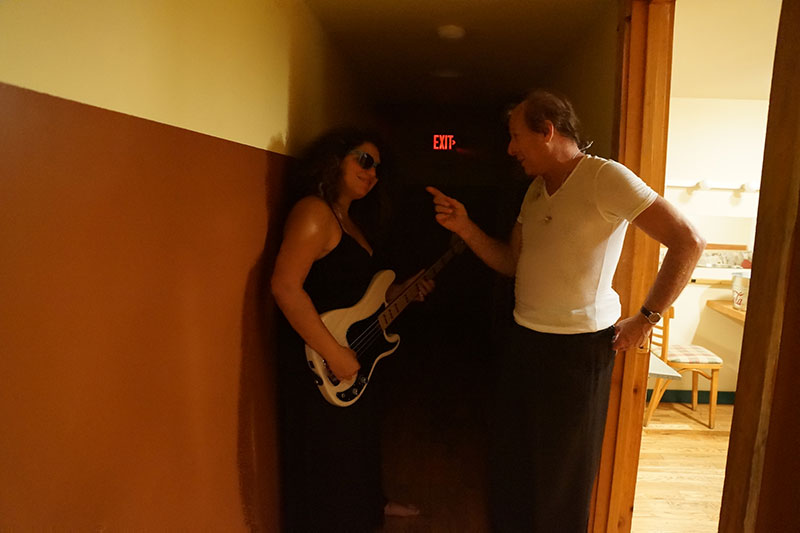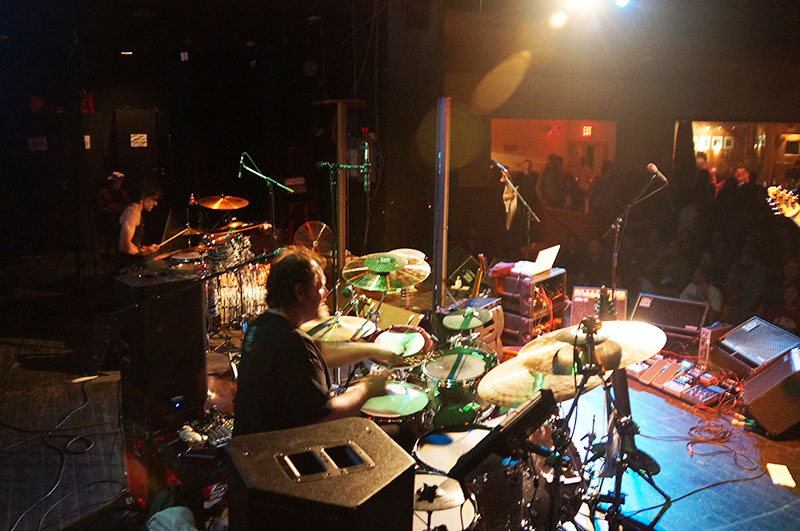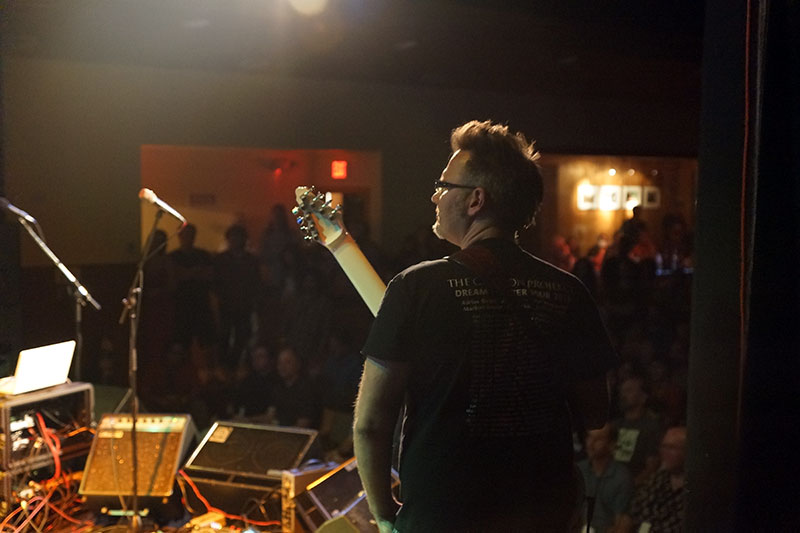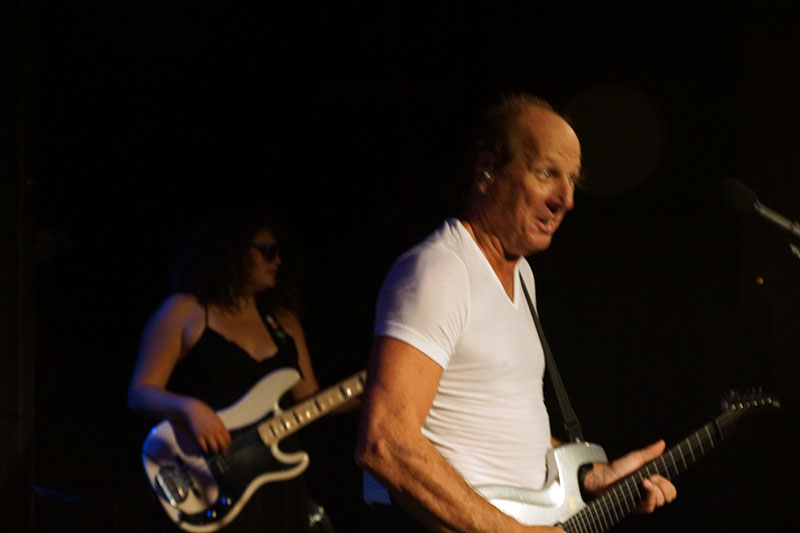 Whee... I'd say everyone liked it!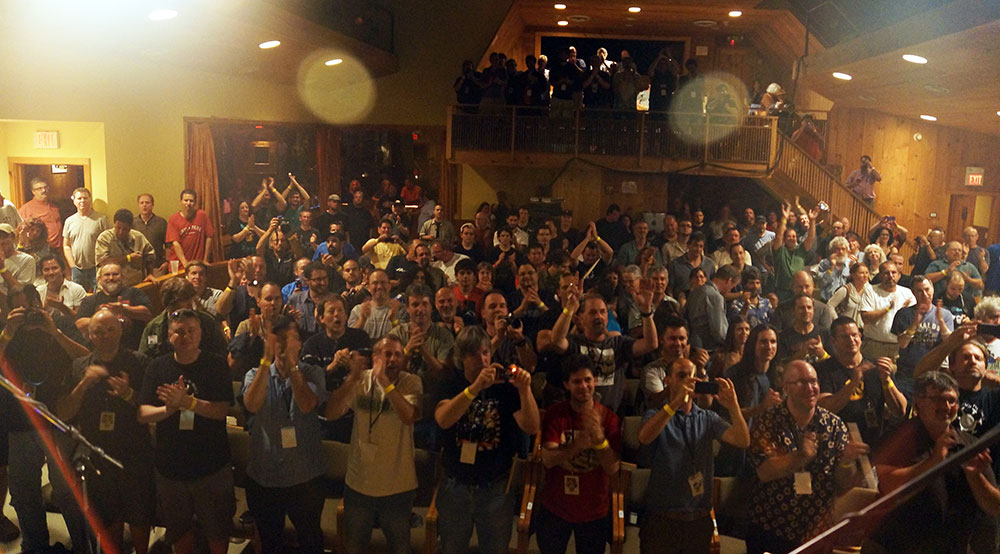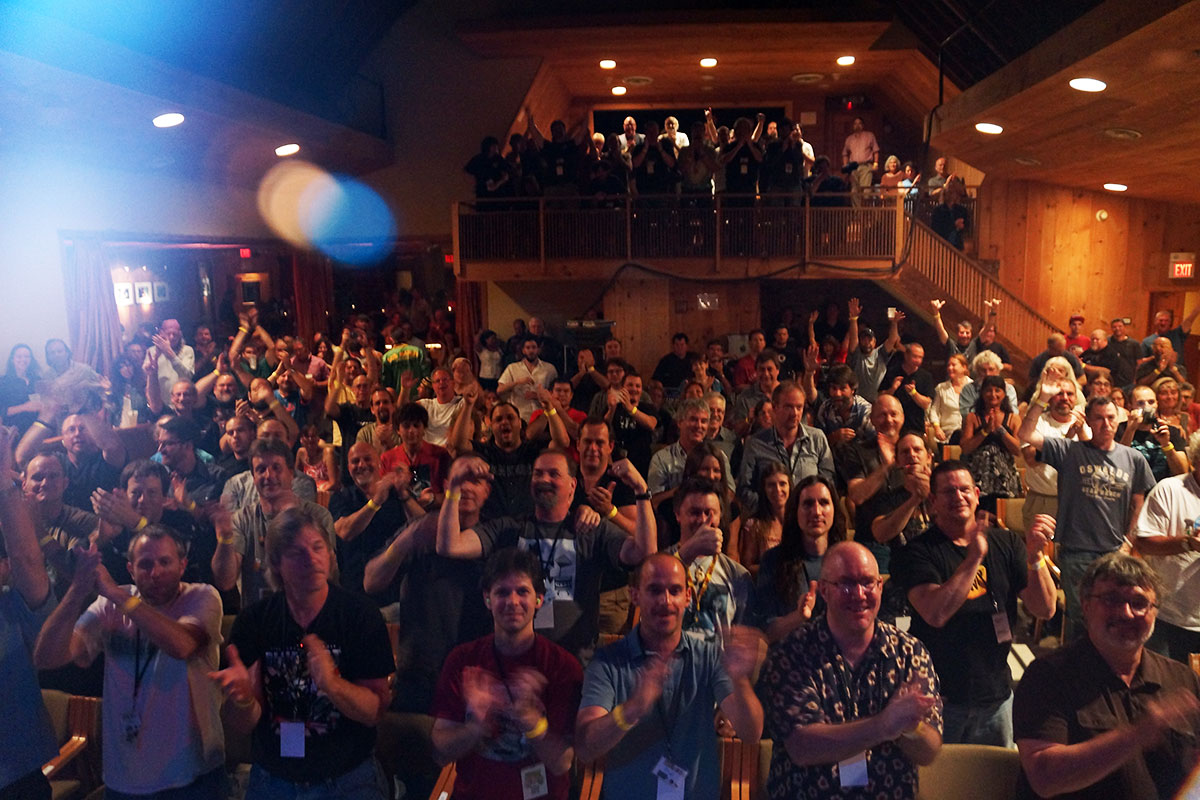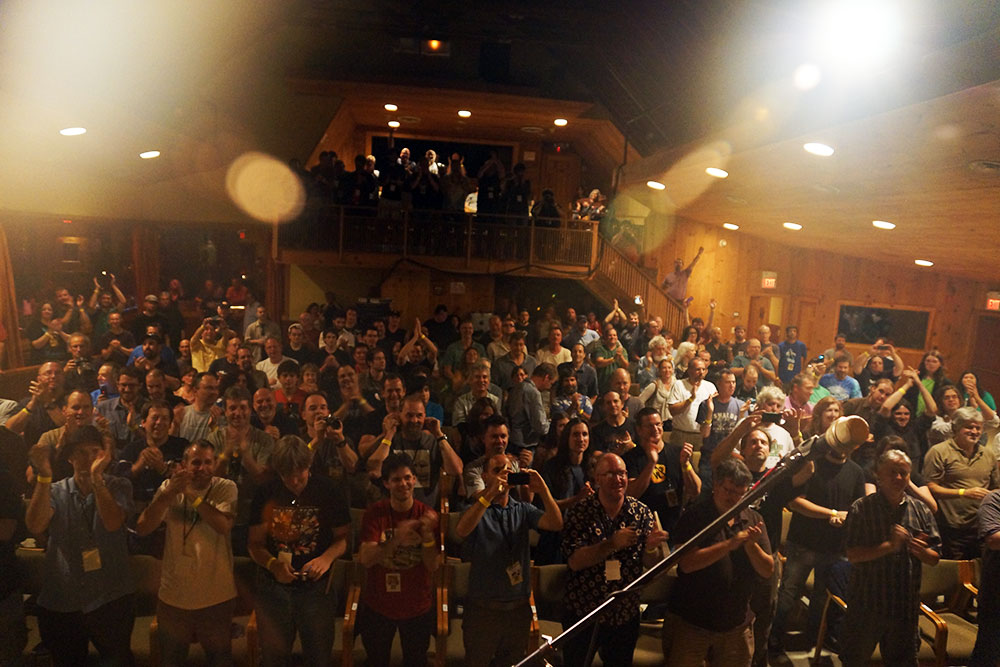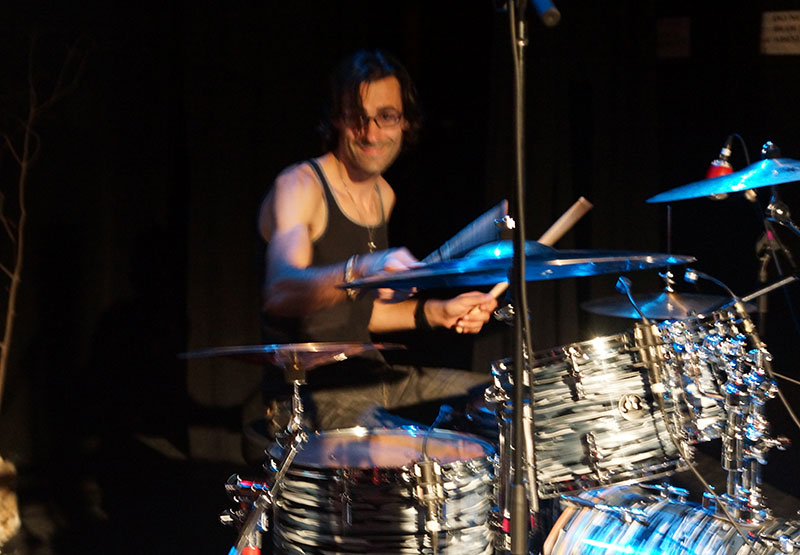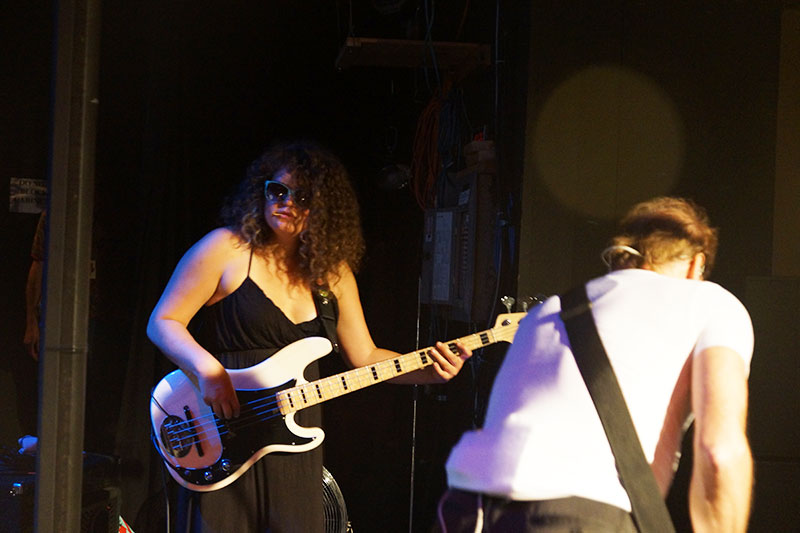 After the show, we had just the campers stay, and did some thank yous, and raffled off some music gear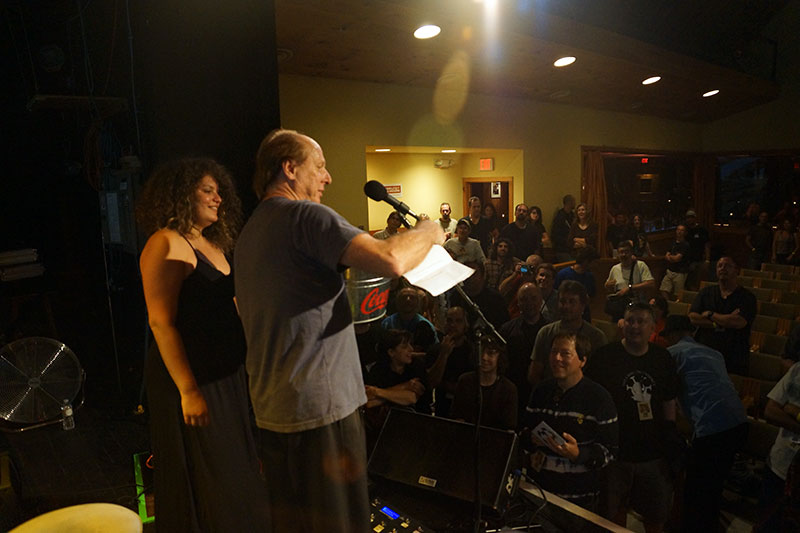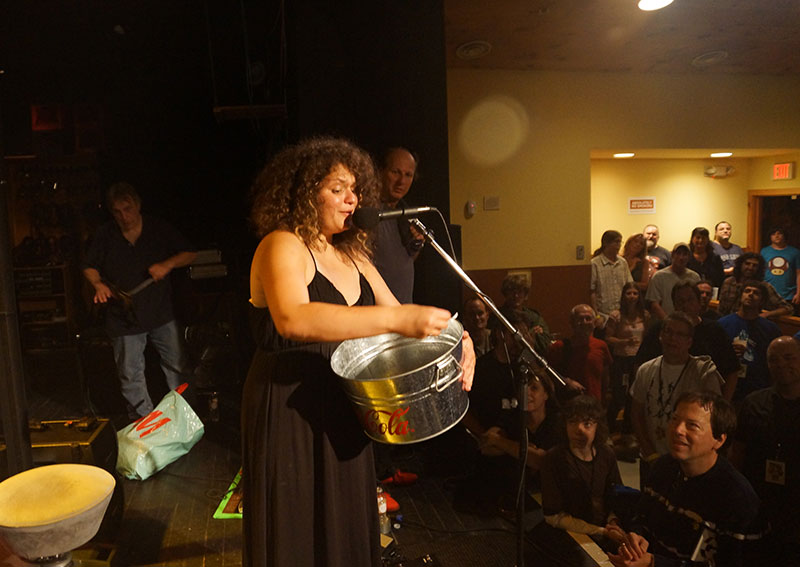 We have a winner!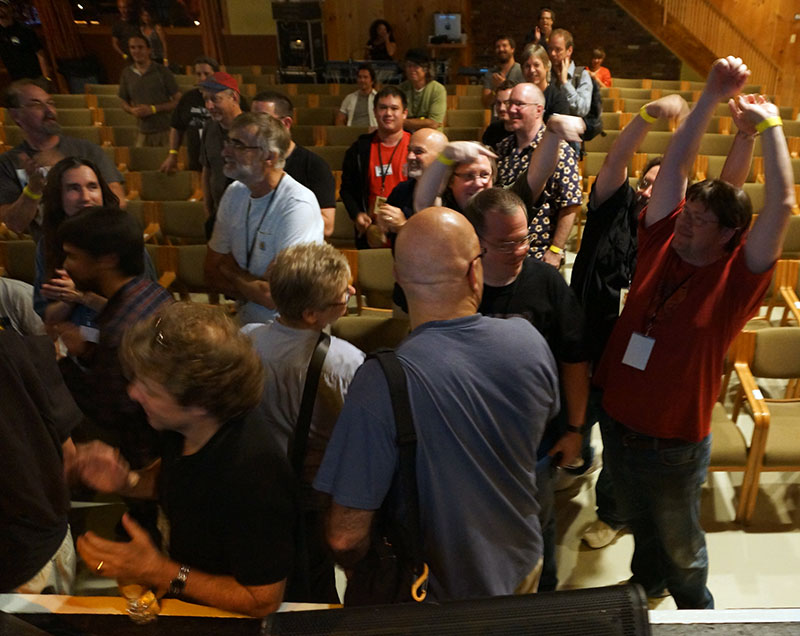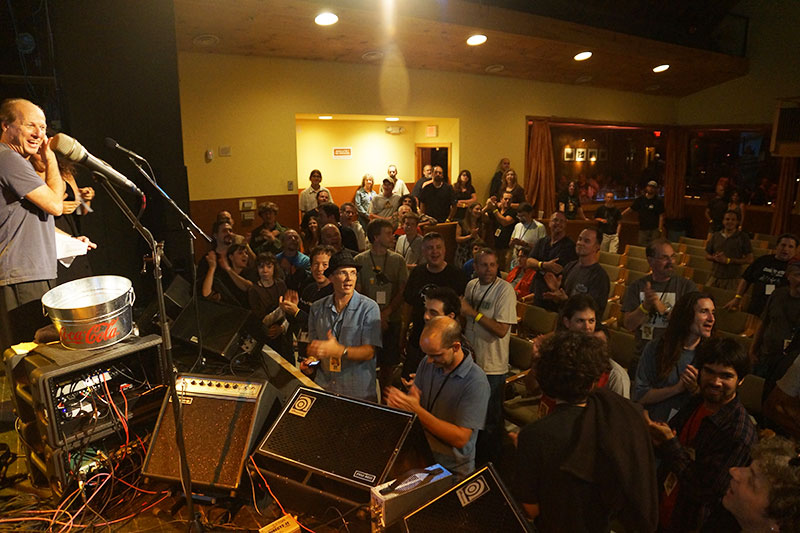 All that remained (well, I'm not showing the late late night bonfires...) All that remained was to get a group photo the following morning, before we all hit the road.

A great week with a great group of people.