TONY LEVIN'S WEB DIARY

the PETER GABRIEL
BACK TO FRONT TOUR
November, 2014
page 10 - Newcastle and Liverpool Shows

Newcastle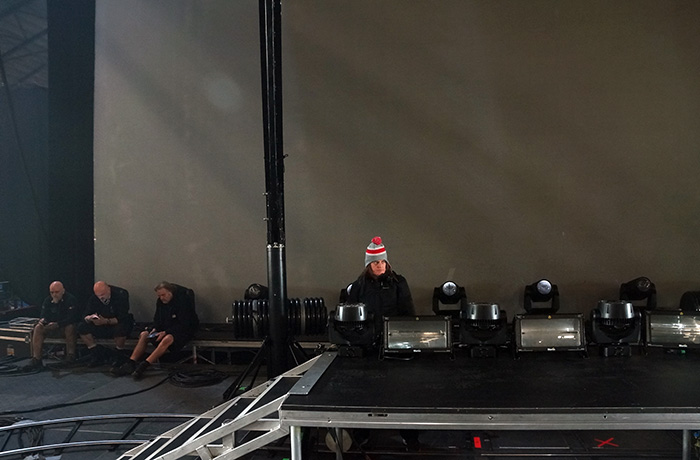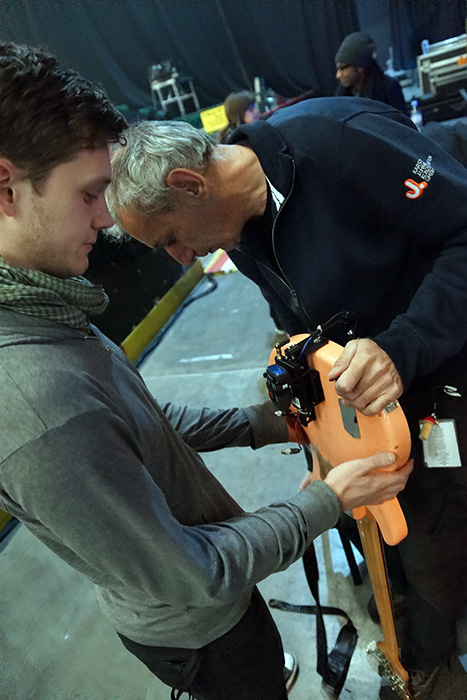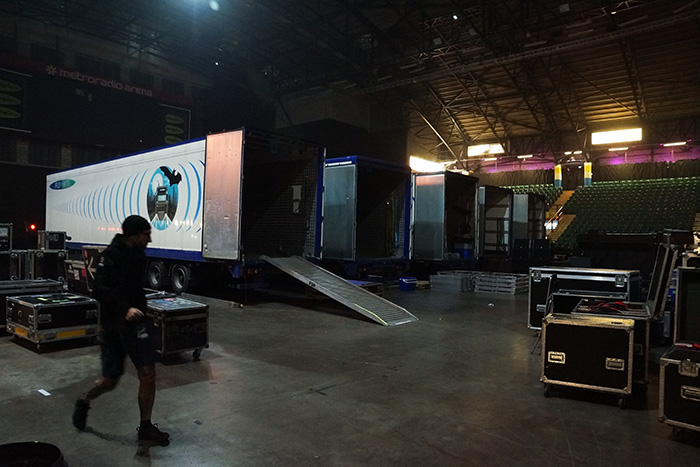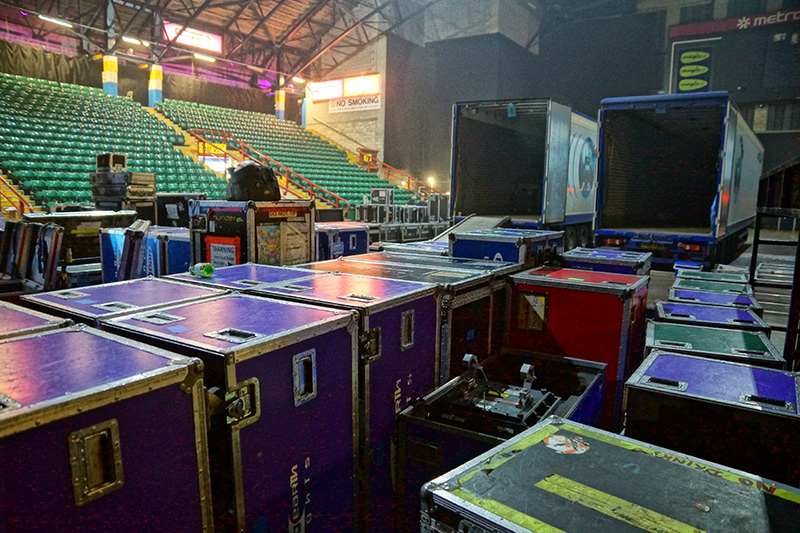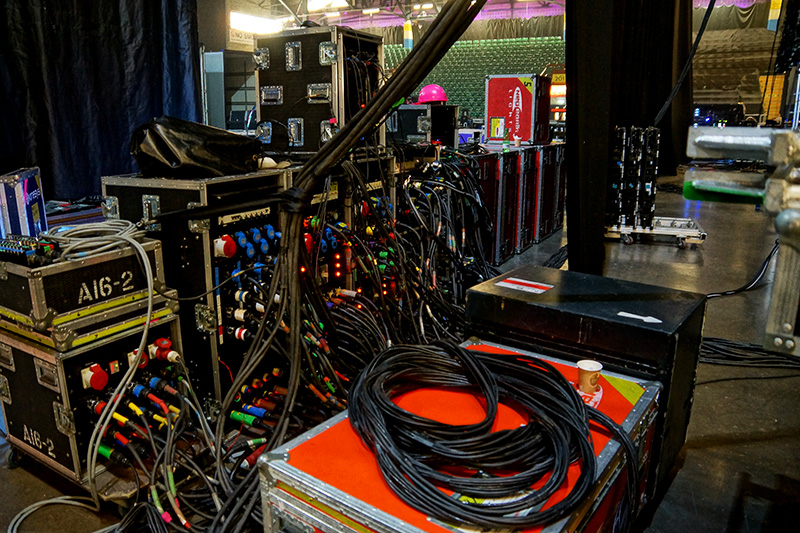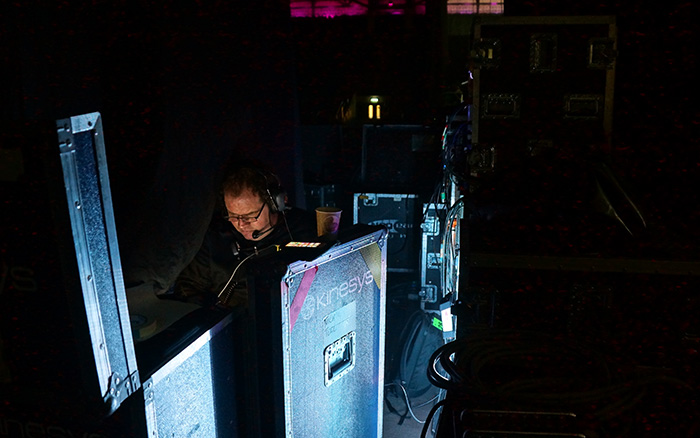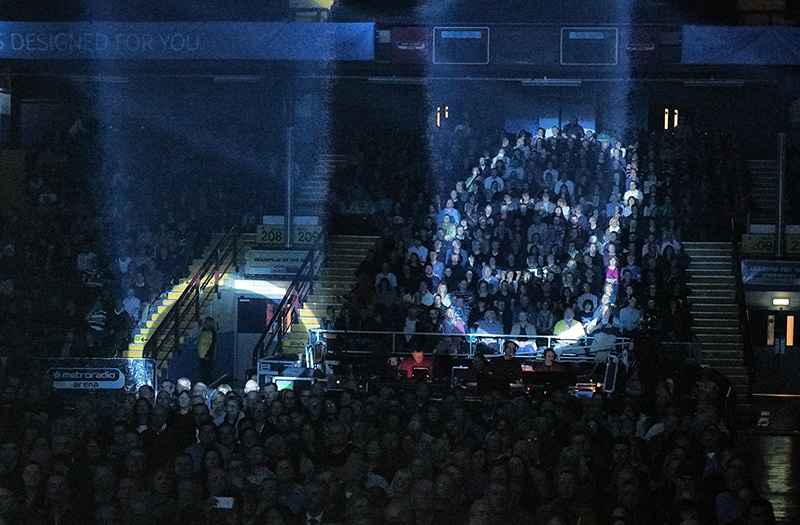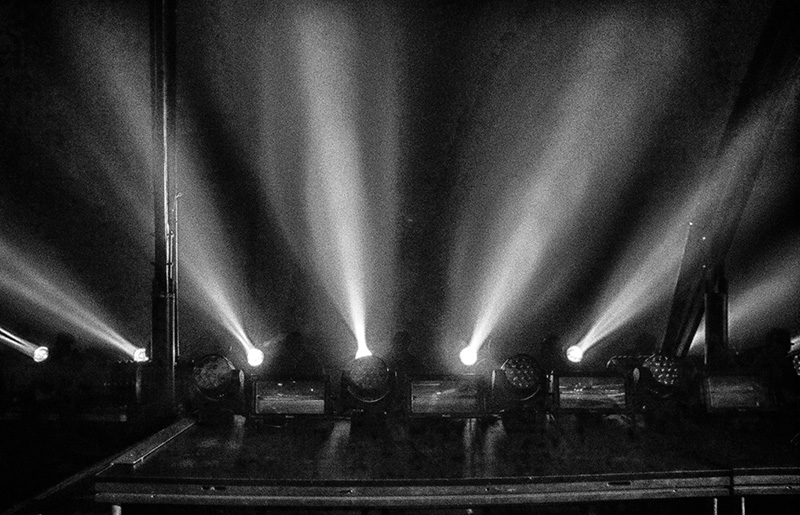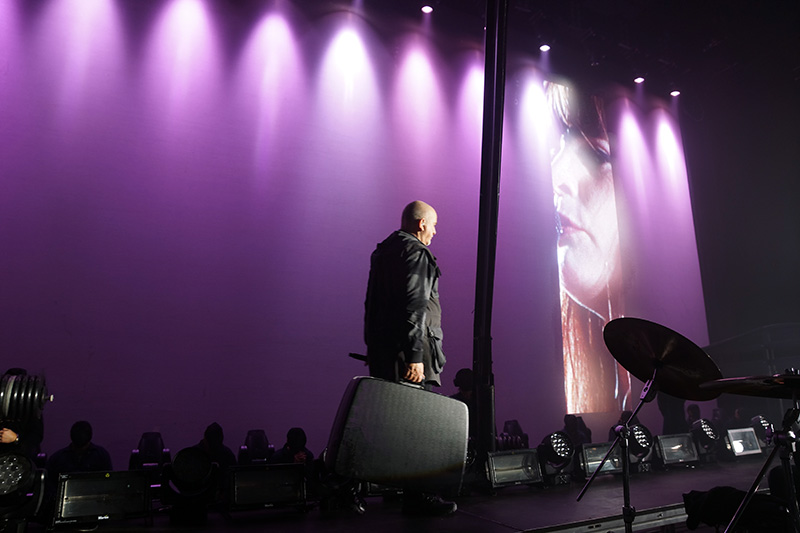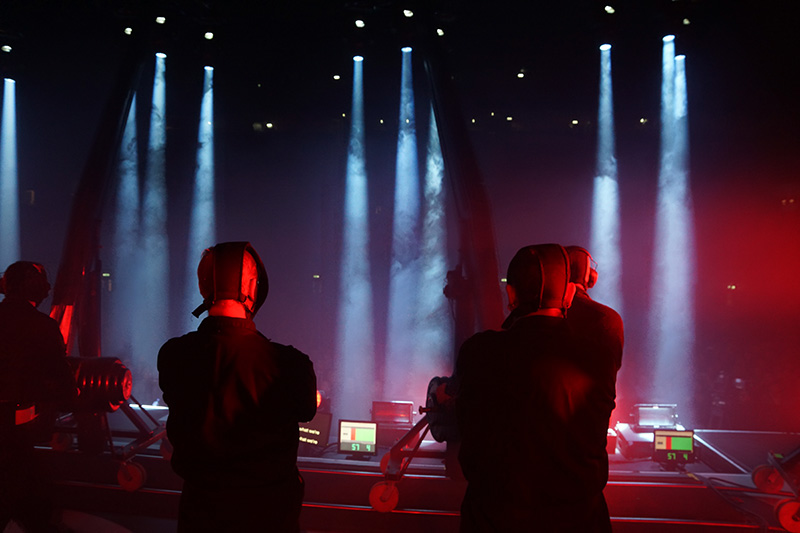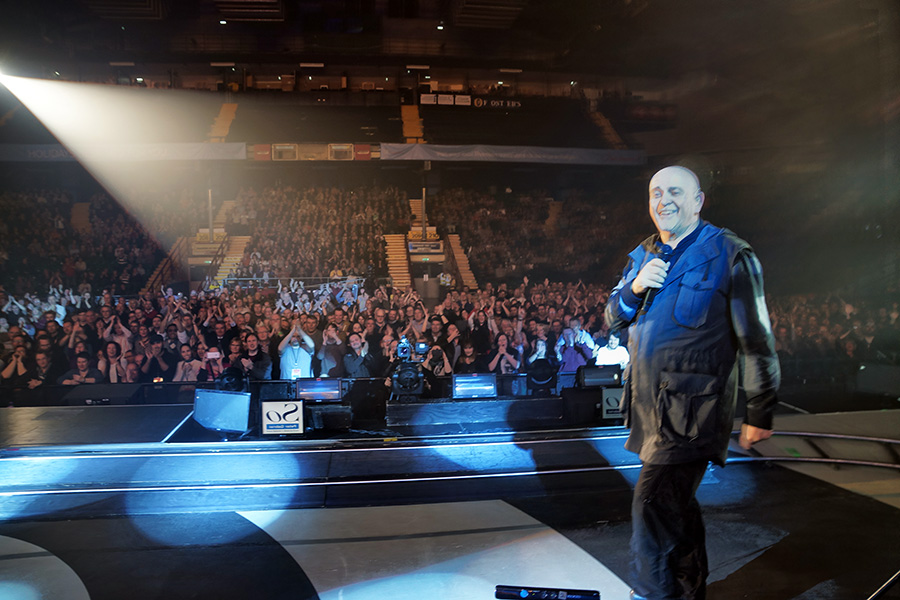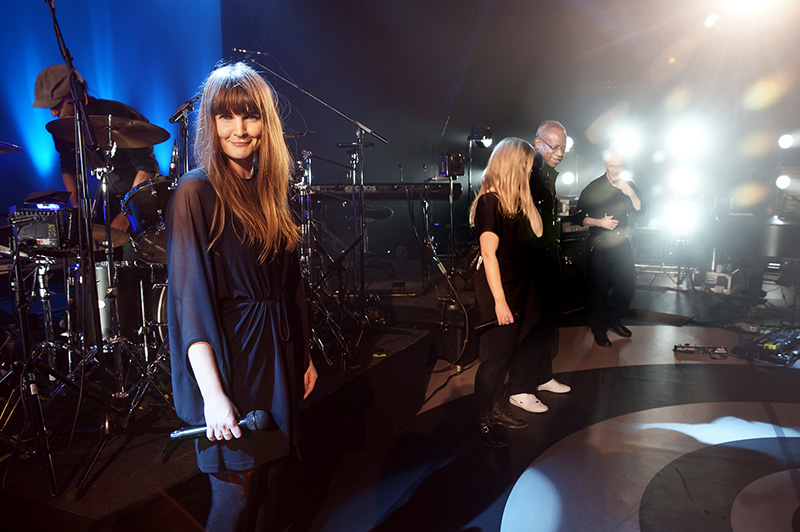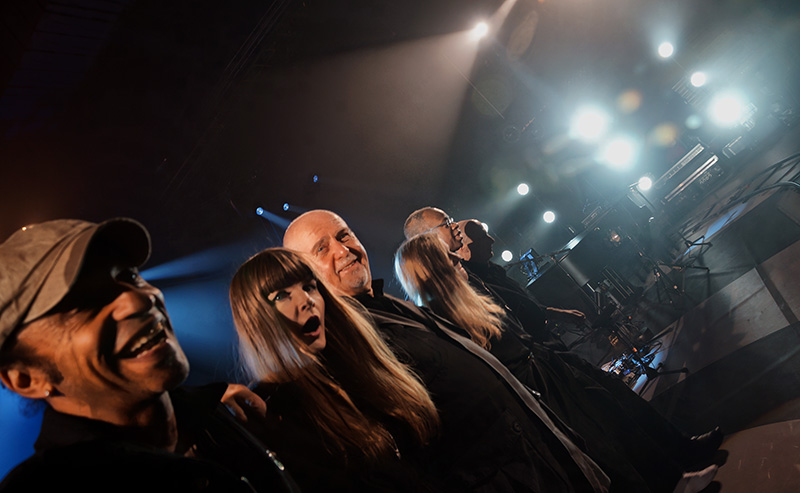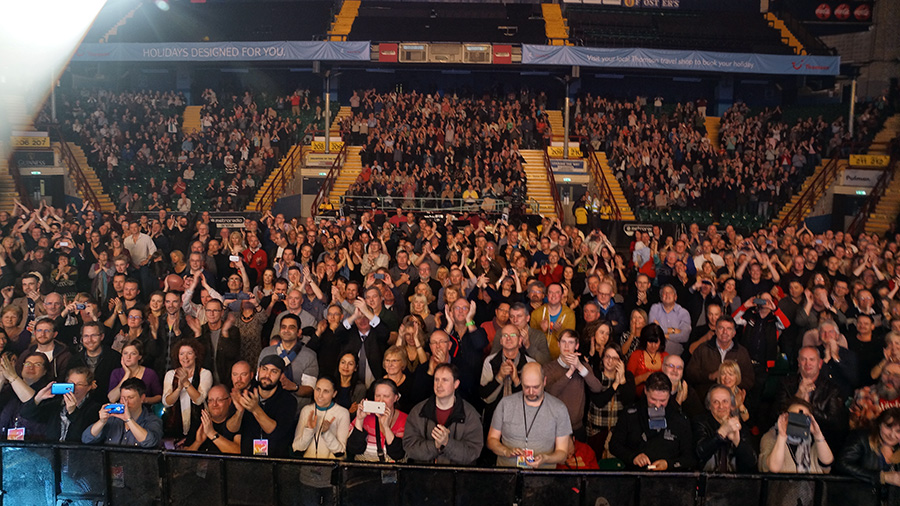 Liverpool

Been on the road for a bit, and I hadn't noticed Christmas is almost upon us.

But... hard to miss that fact here on the streets of Liverpool...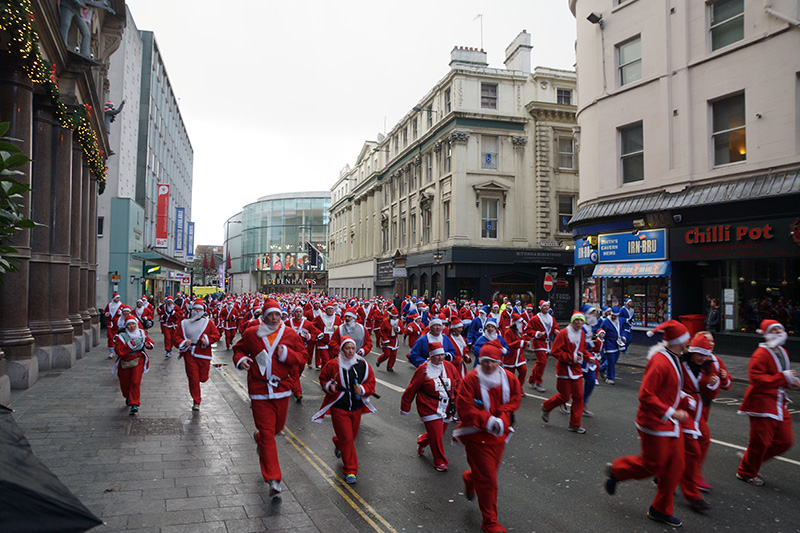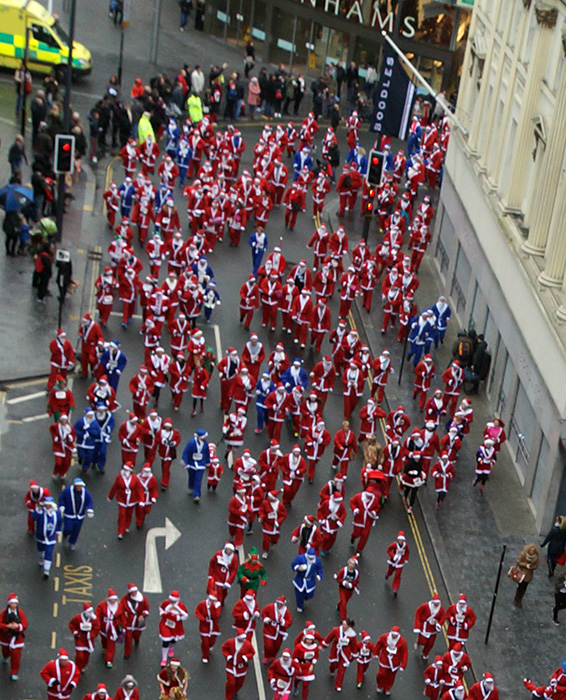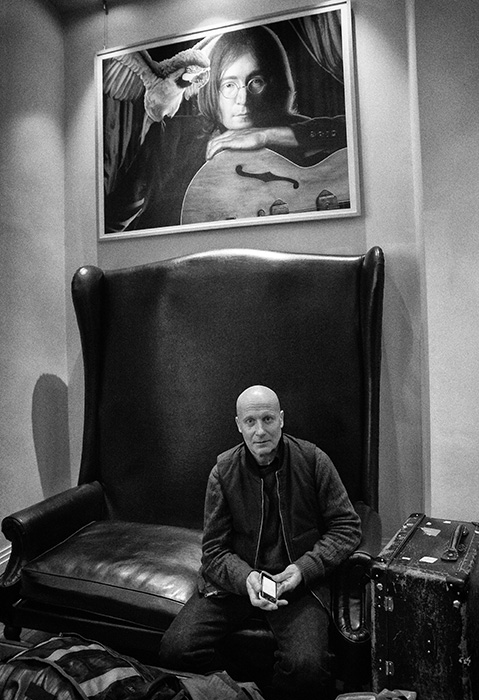 The tour is winding down - only 3 more shows - and I'm not sure I ever put up a photo of any of my equipment.

I'm certainly grateful for these friends - my Ampeg bass amp, Music Man and NS Bass, the Chapman Stick...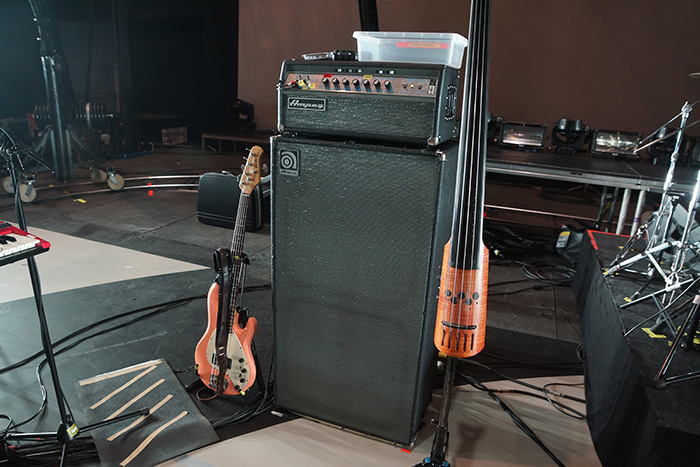 and more than a few effect pedals!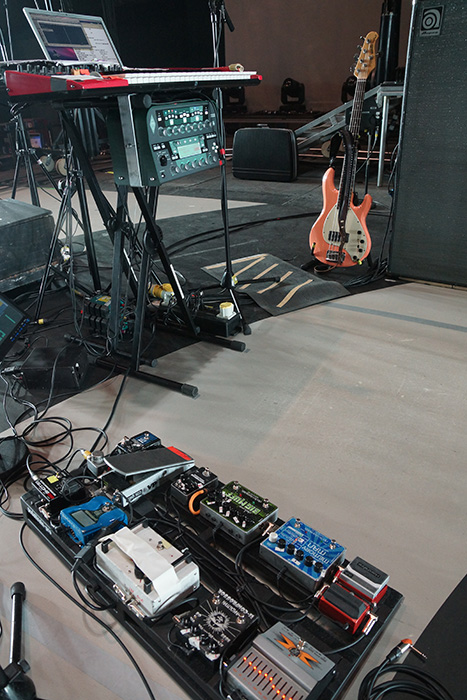 Backstage after soundcheck, a 'secret santa' party with the whole touring group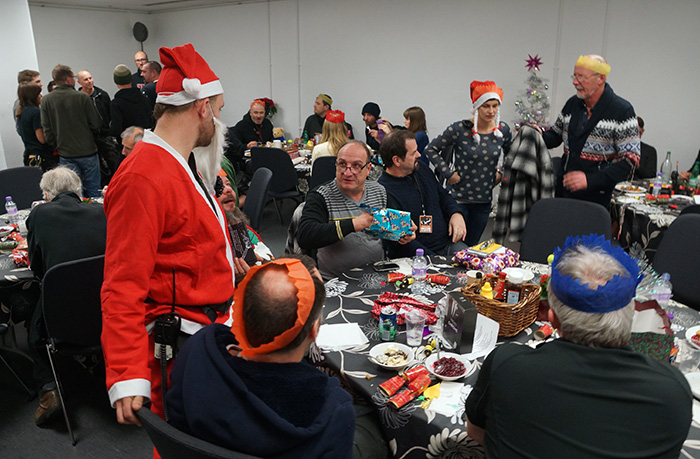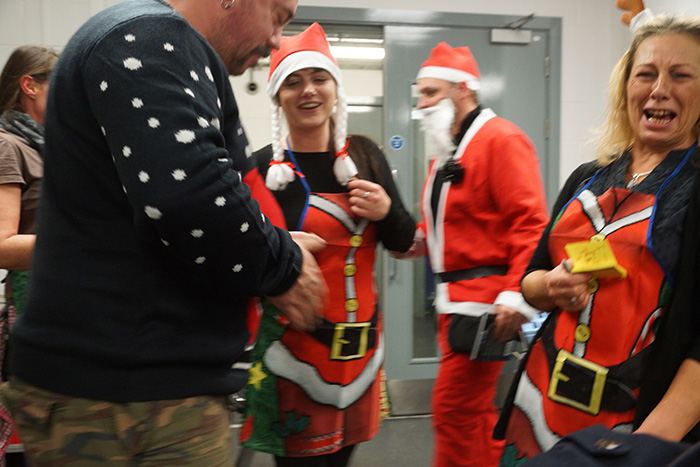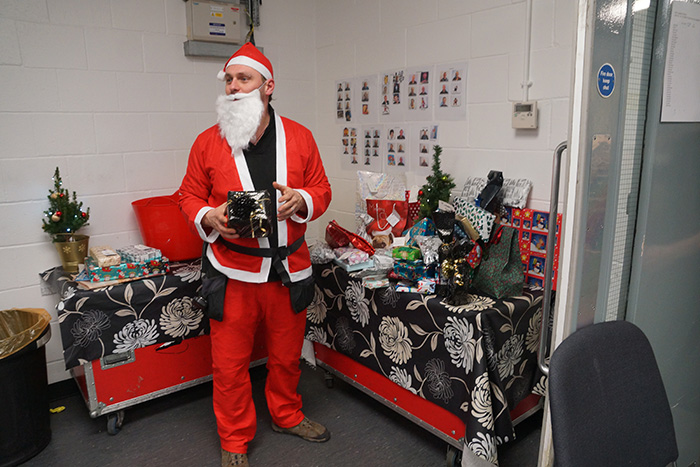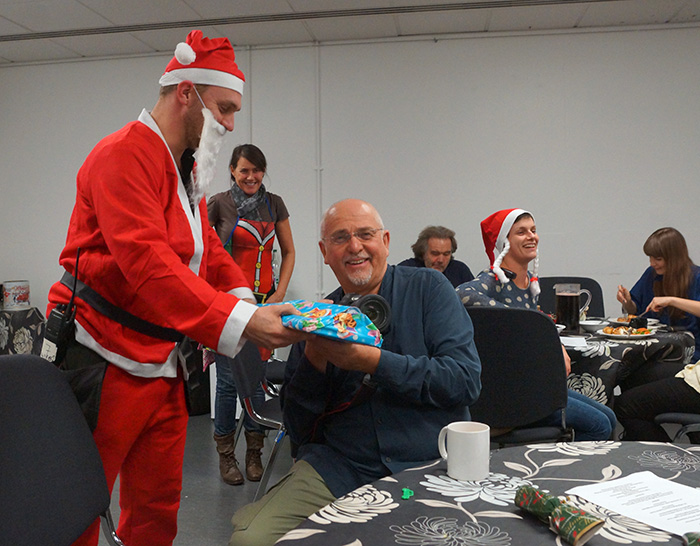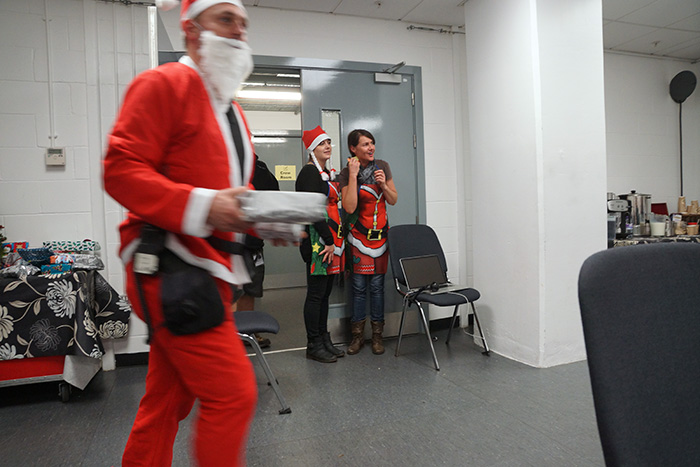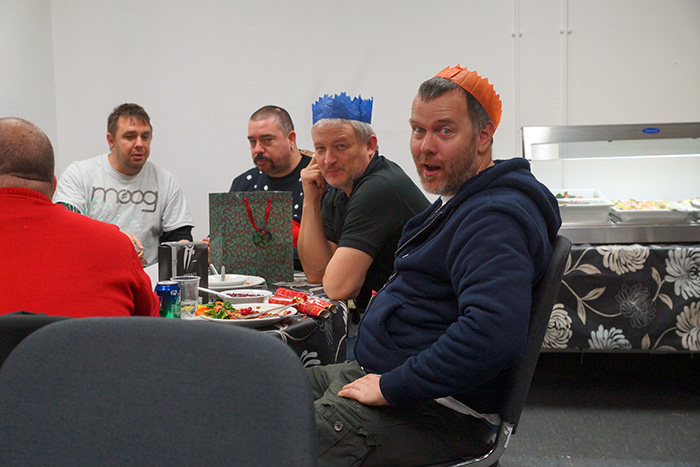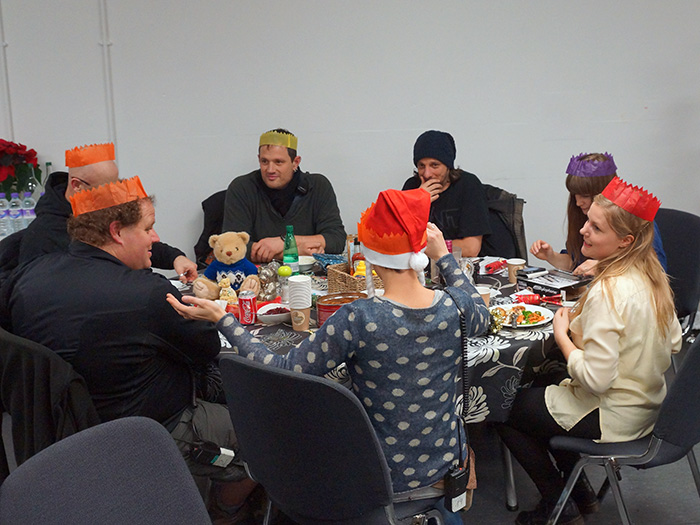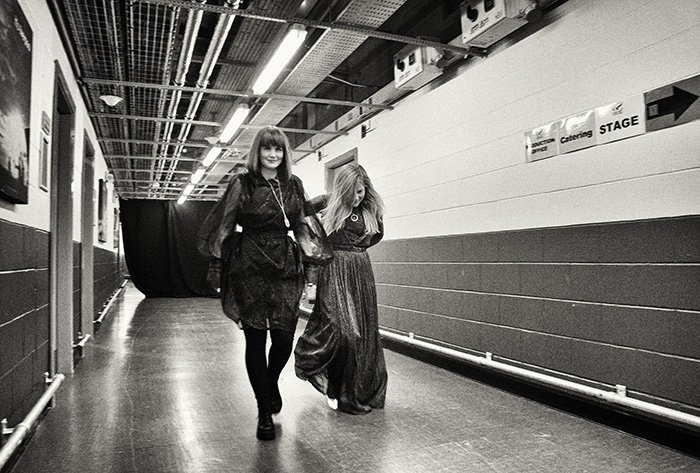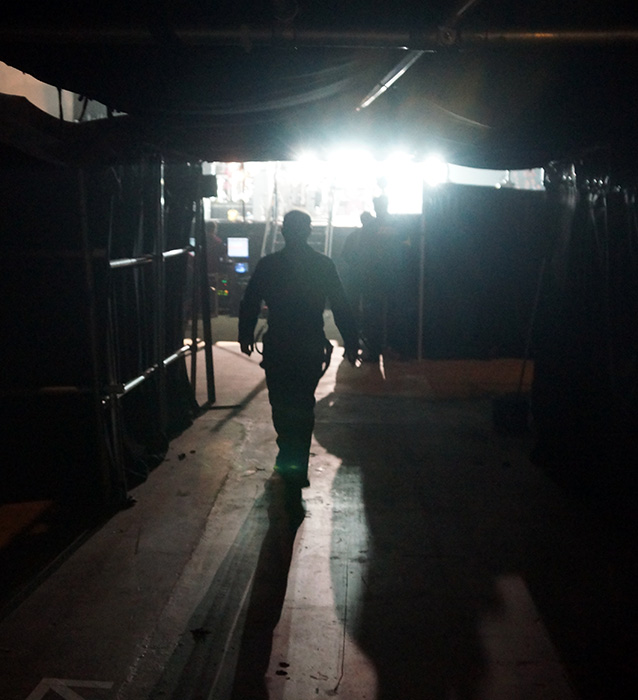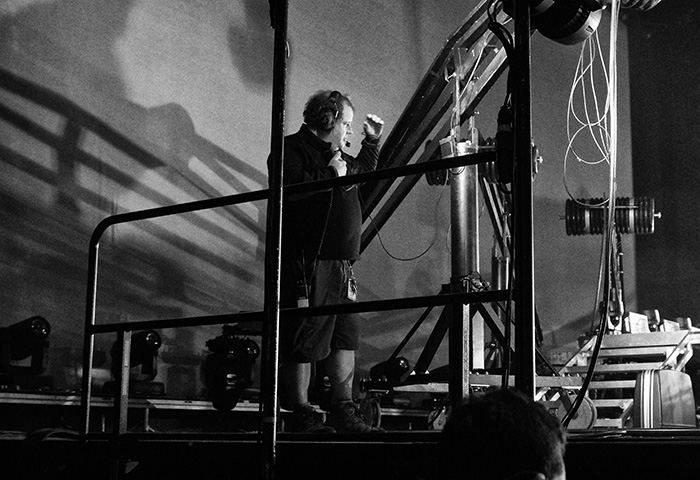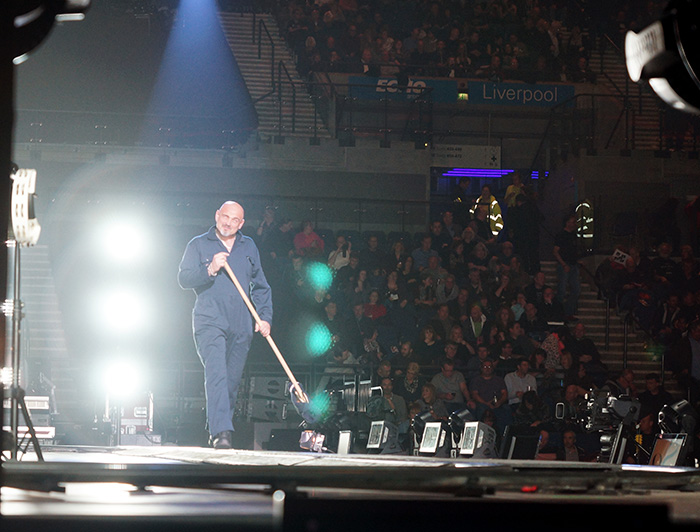 We've moved the video camera that's attached to my bass from the headstock to the bridge end. Much easier to deal with than having all that weight at the wrong end of the bass - and I'd guess it can catch the funk finger action from there!