THE CRIMSON PROJEKCT
in JAPAN
March, 2013
page 3

It's Saturday and we're at the club for our second show here.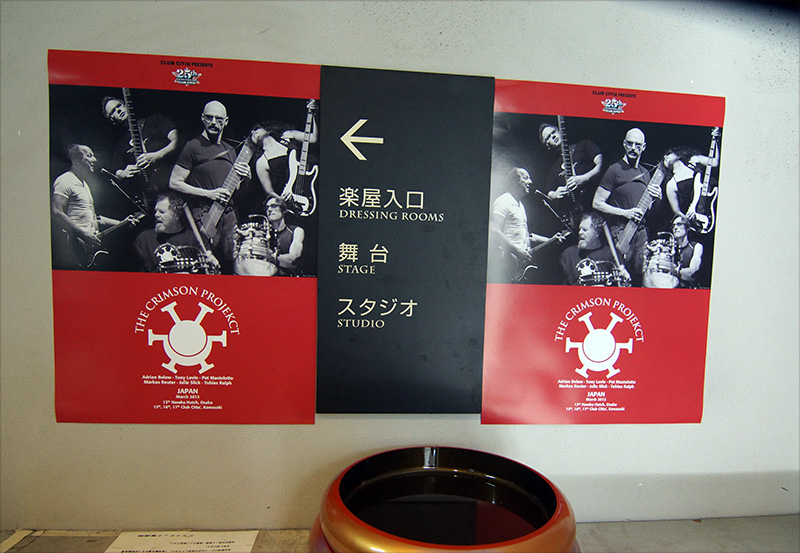 Here's the tour program. Very much like the one I still have from the 1981 Discipline tour here!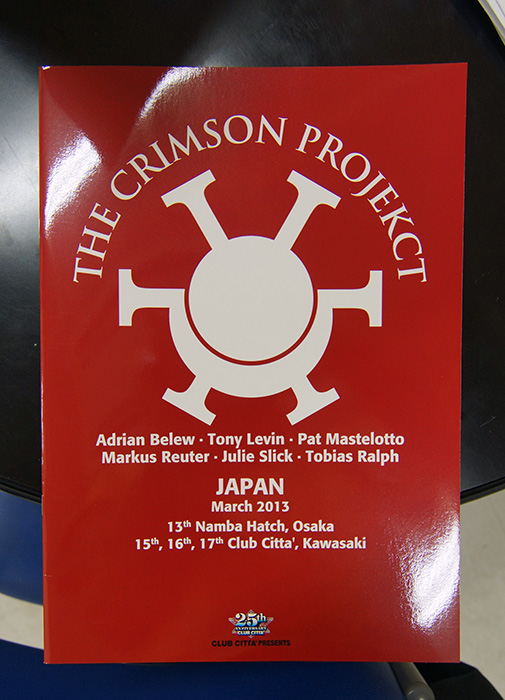 Soundcheck is pretty quick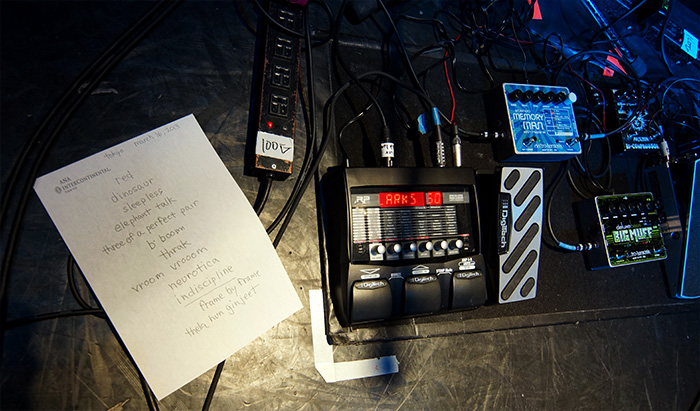 Soundcheck is early, 1pm, and the show not until 6:30pm, so we have some time to walk around and look at the sights.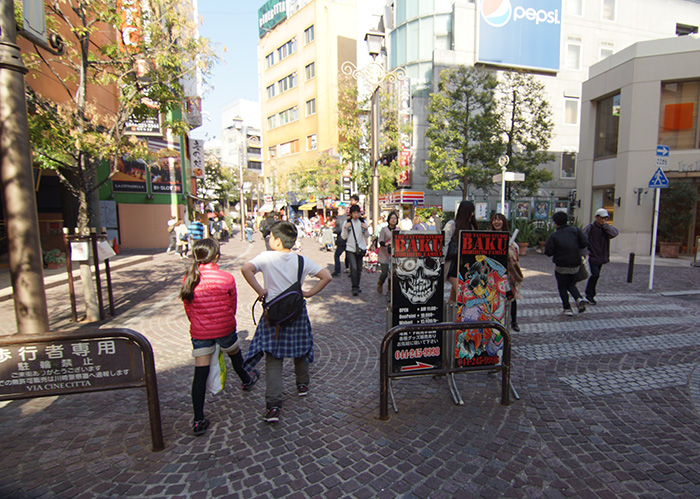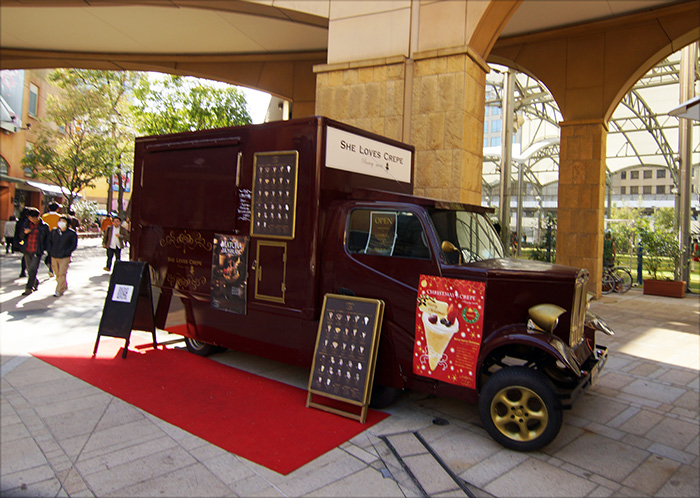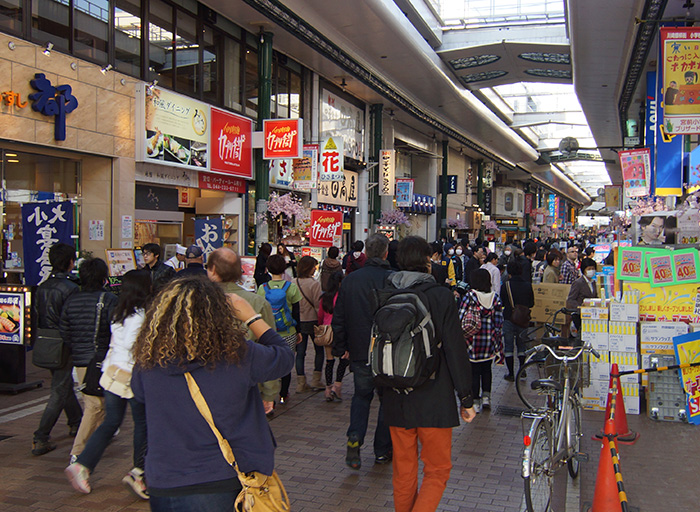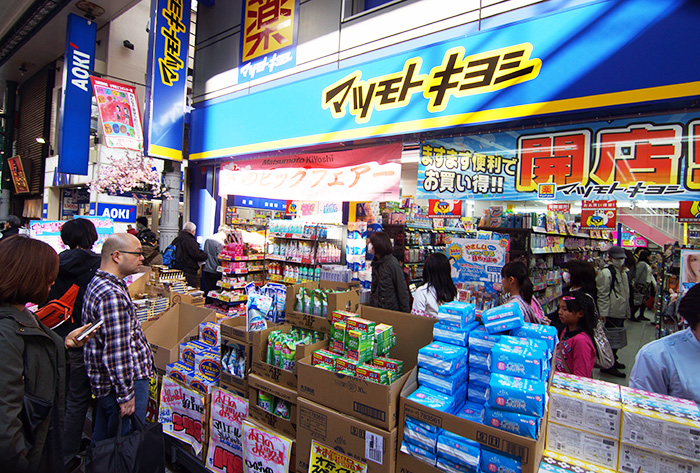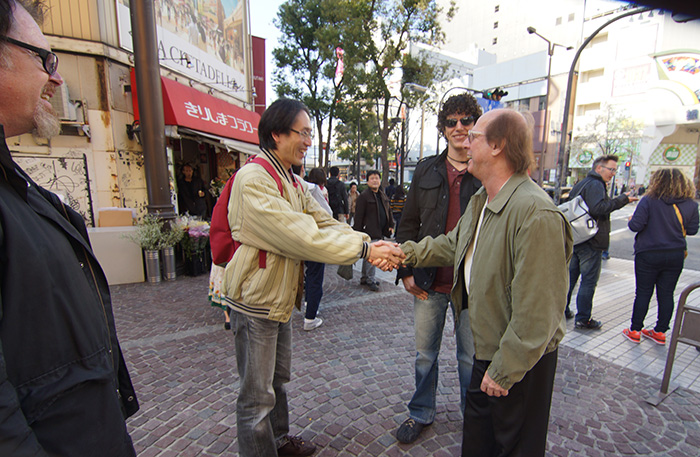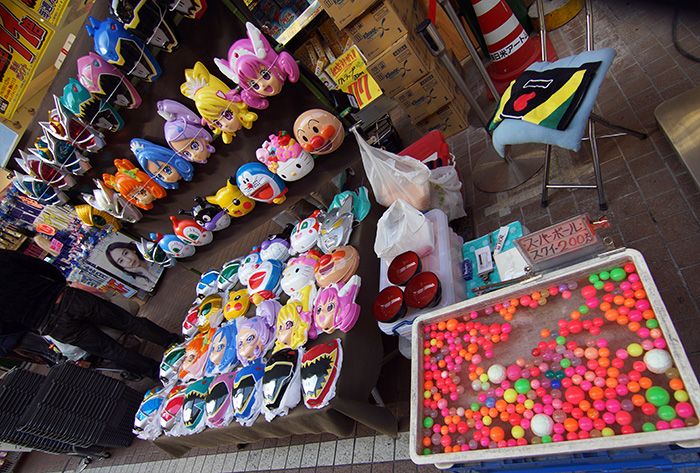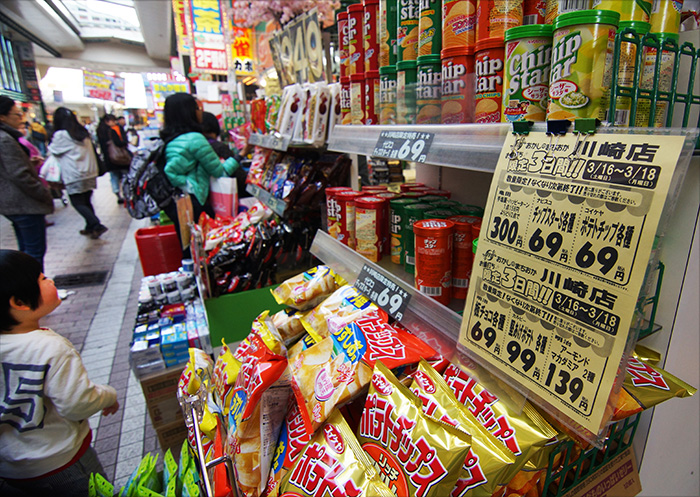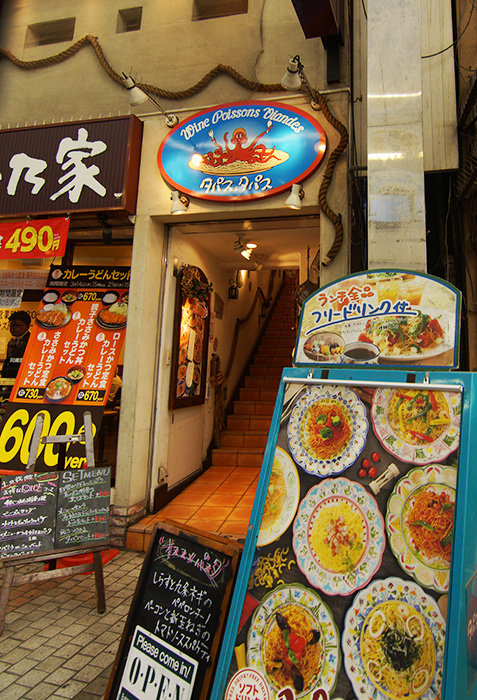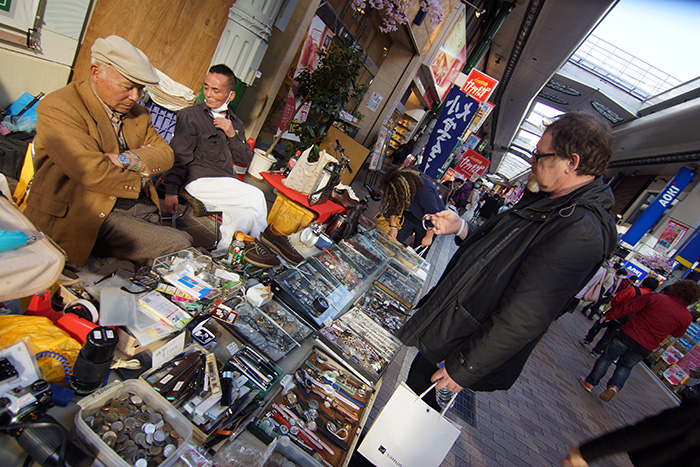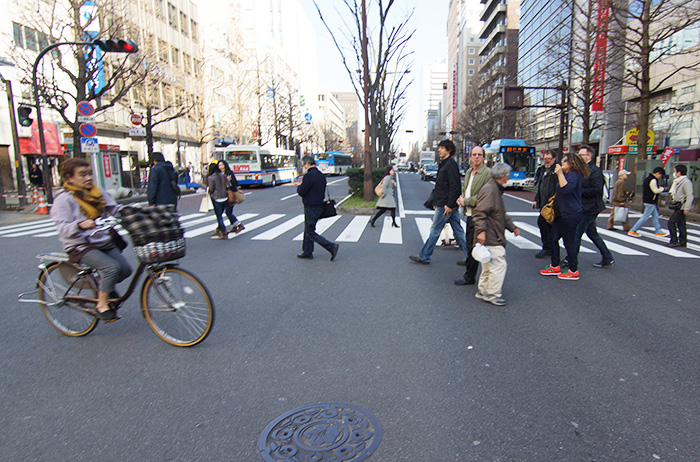 Hey, wait a minute... maybe there's an album cover here...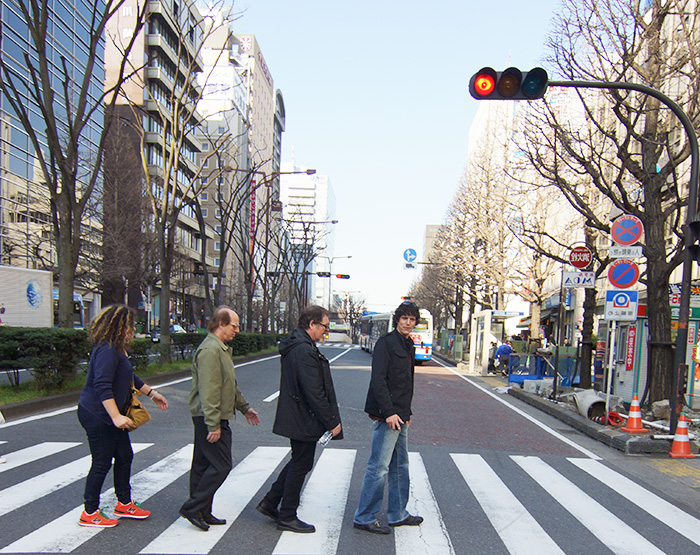 Back at the club, getting ready to play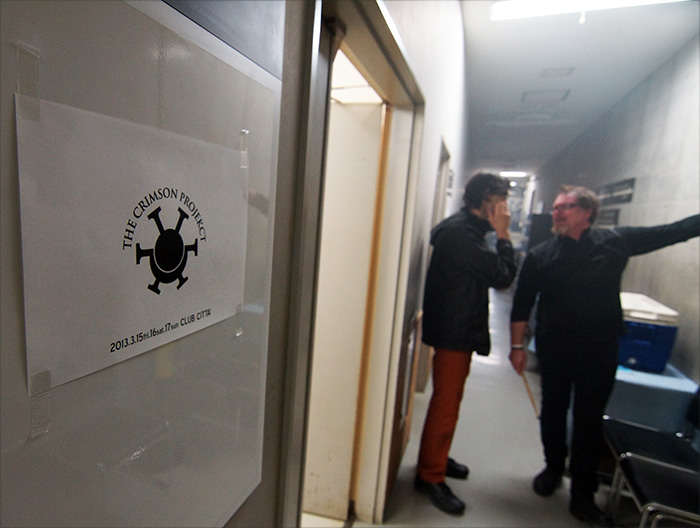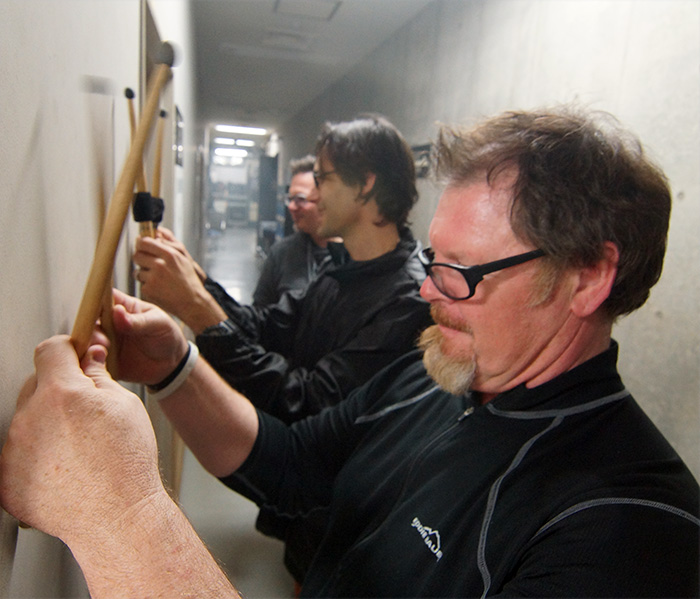 and a bit of hand business before going onstage...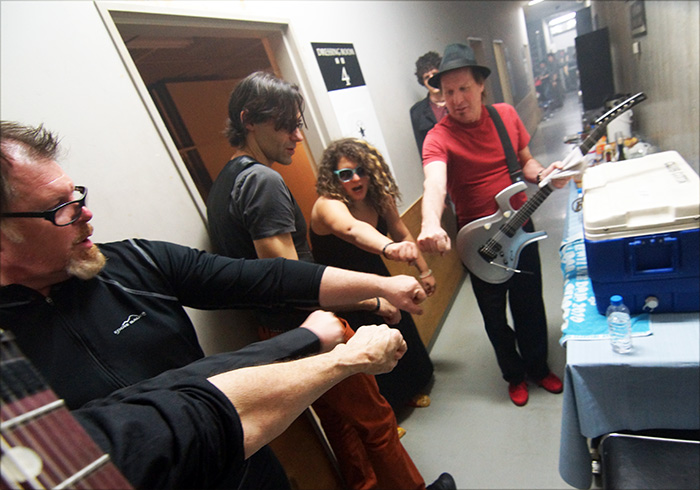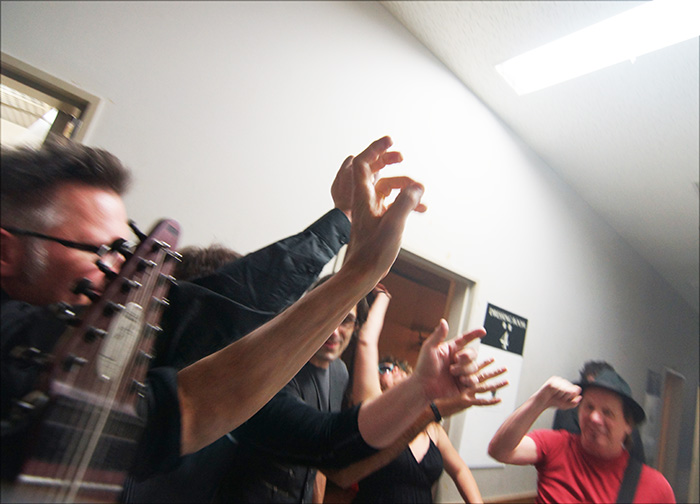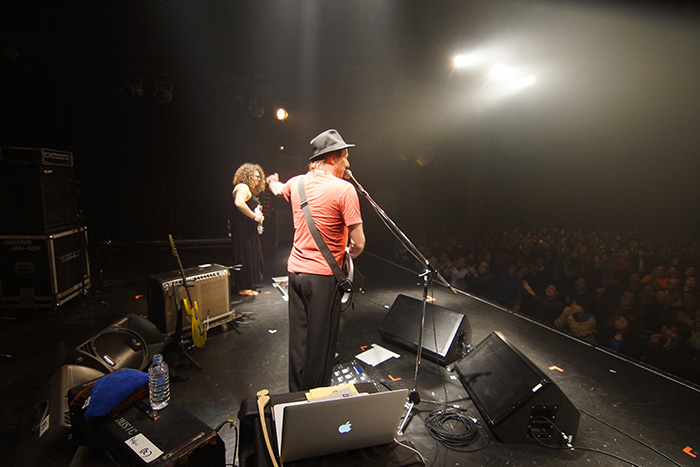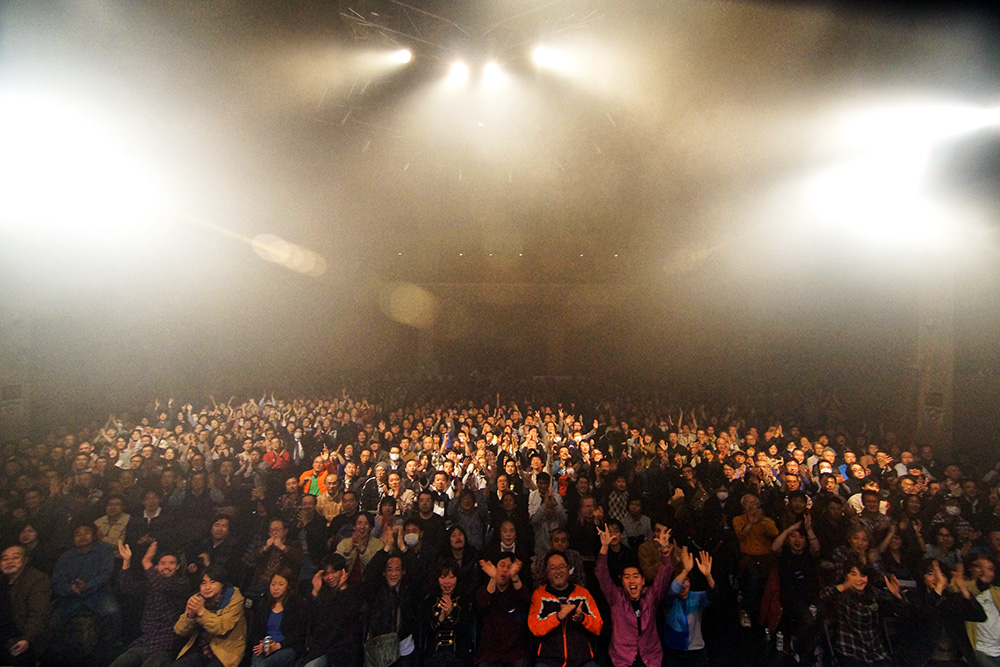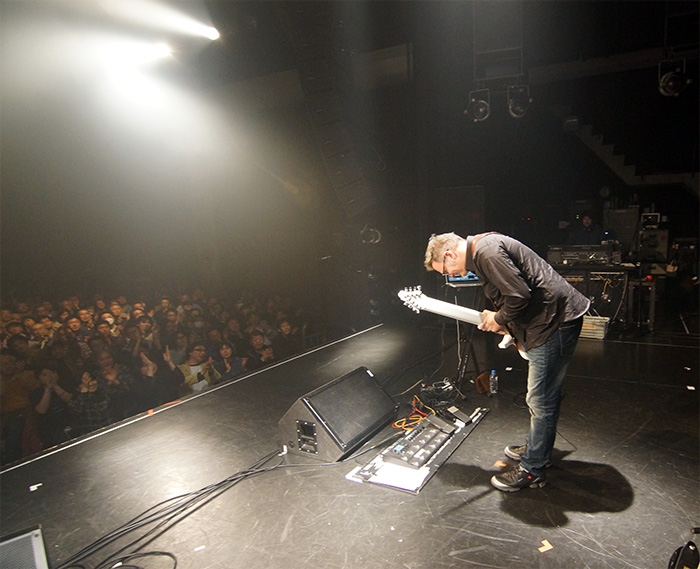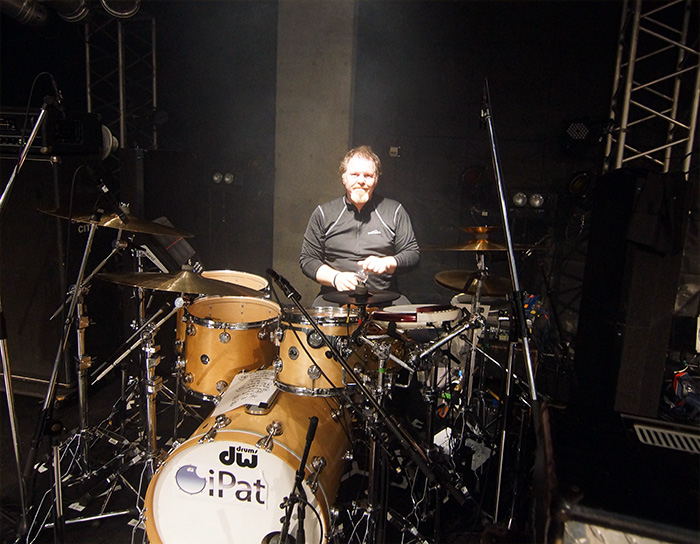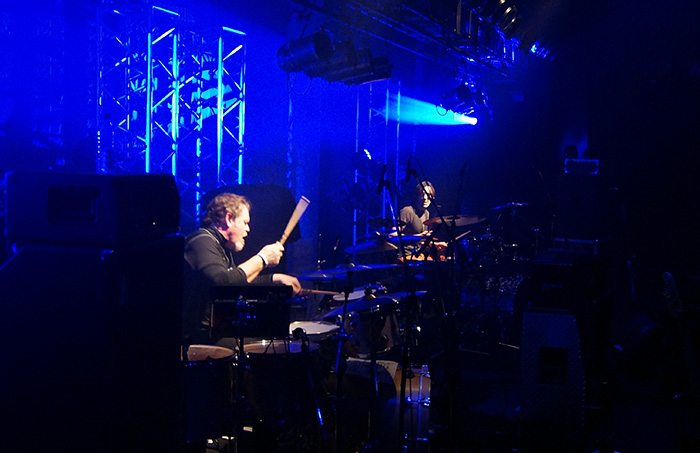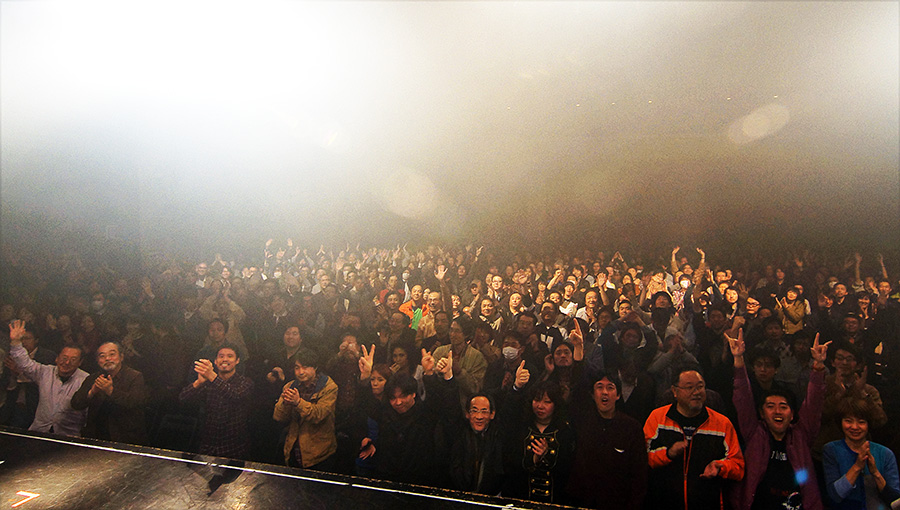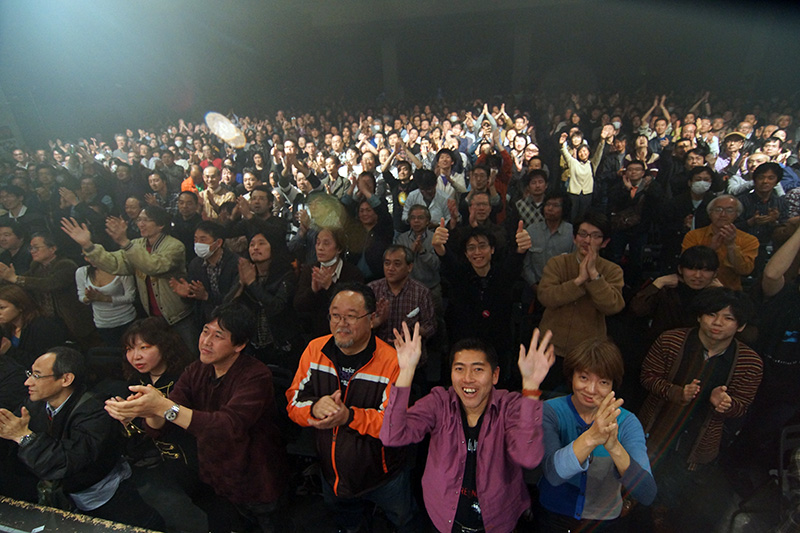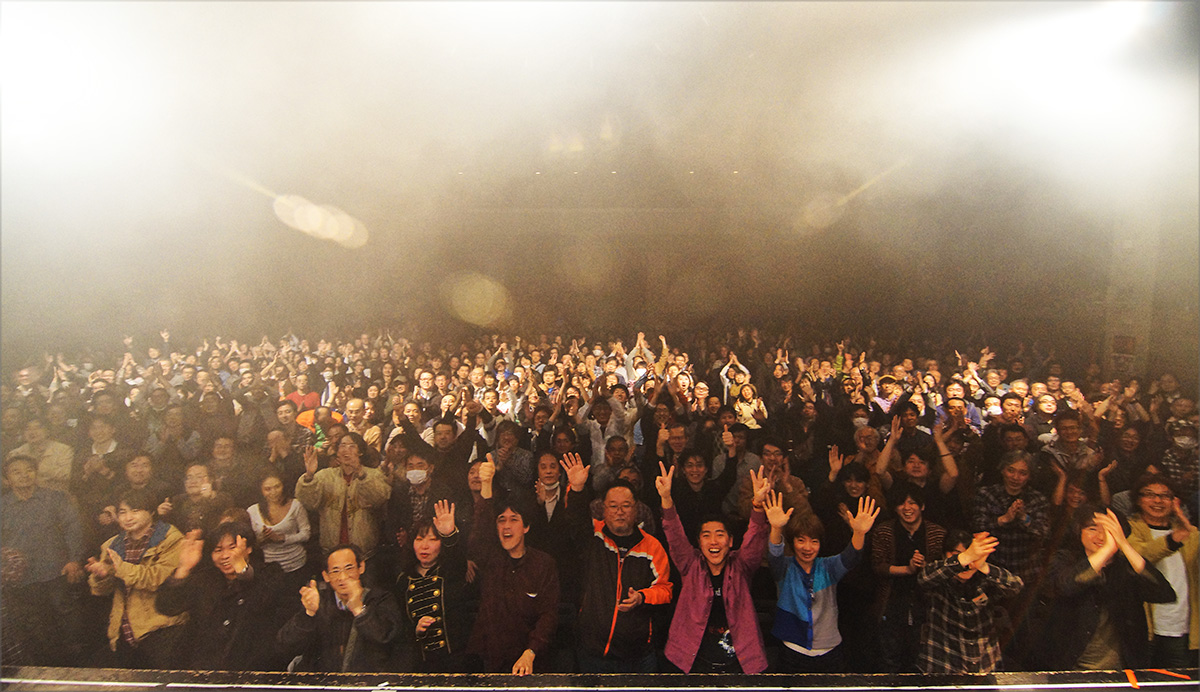 More soon.