Saturday was one of those road 'days off' that seem harder work than doing a show.

Having slept in our bunks in the bus after the Zoetermeer show, we awoke at 8am, when the bus took us a short trip to the Amsterdam airport.

Then we checked our bags through to Moscow, with a connection in Kiev. Pretty windy when we took off, but nothing like that afternoon when we reached Kiev... the plane was so shaky coming in for landing that the pilot took it up for a circle and another try.

We landed safely, though, and, during the layover, I got to have that coffee in Kiev that I'd named the tour for...




Then, slightly delayed due to the weather, another flight to Moscow - another very windy landing.

2am found us finally at the Moscow hotel -- greeted by a couple of devoted fans with quite a bit of vinyl to sign.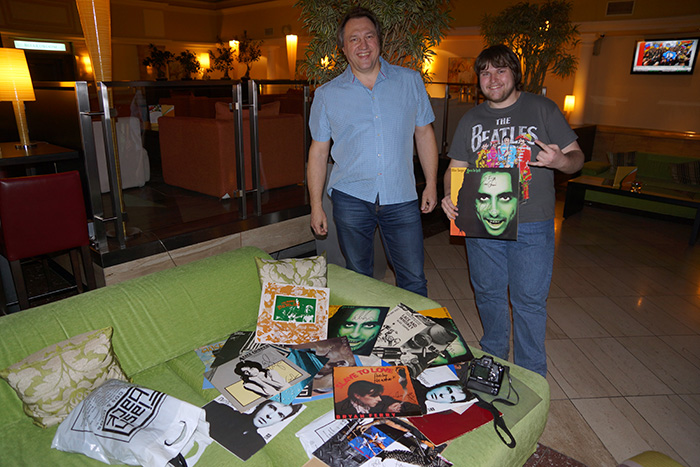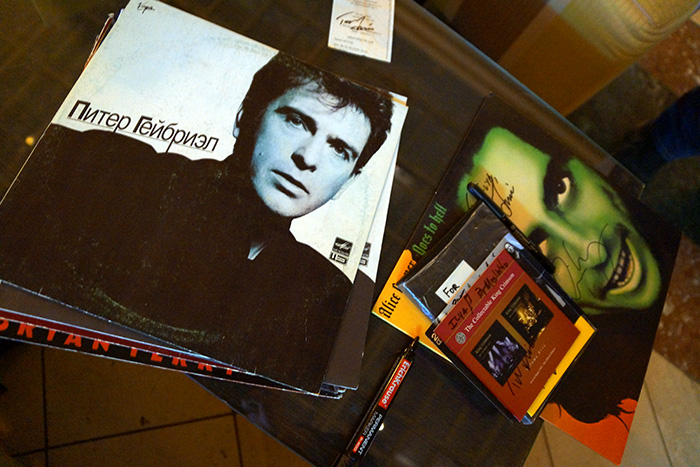 We're quite happy to have our first hotel rooms in a number of days, but not sure that the 'day off' was very restful!

____________

Morning in Moscow... yes, it was good to sleep in a bed that's not rolling.

A bit of snow... Spring is reluctant to arrive here.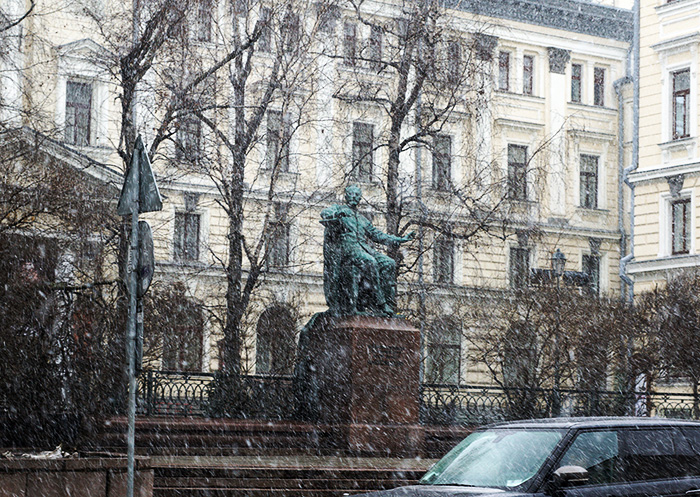 I took a walk, as I usually do, to Red Square
(which is a tad more Westernized than it used to be!)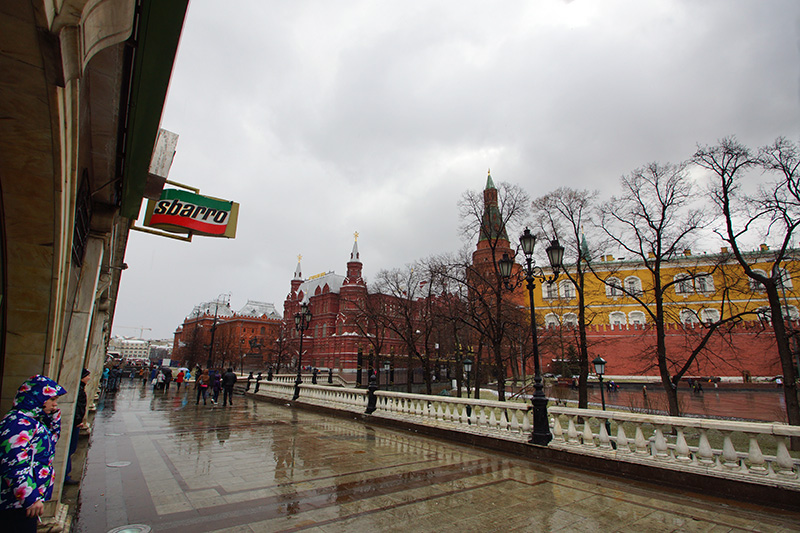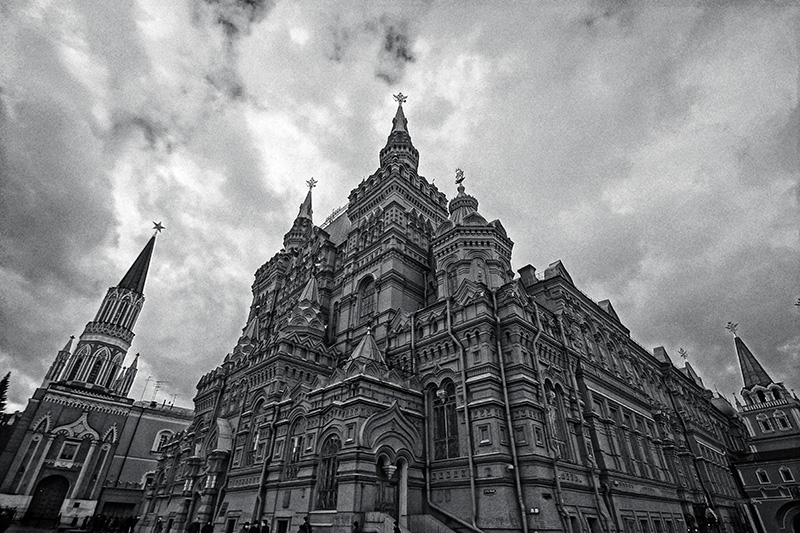 You can see why I keep coming back here, though I've taken photos of it before - with the light and people changing, there are always new ways to see it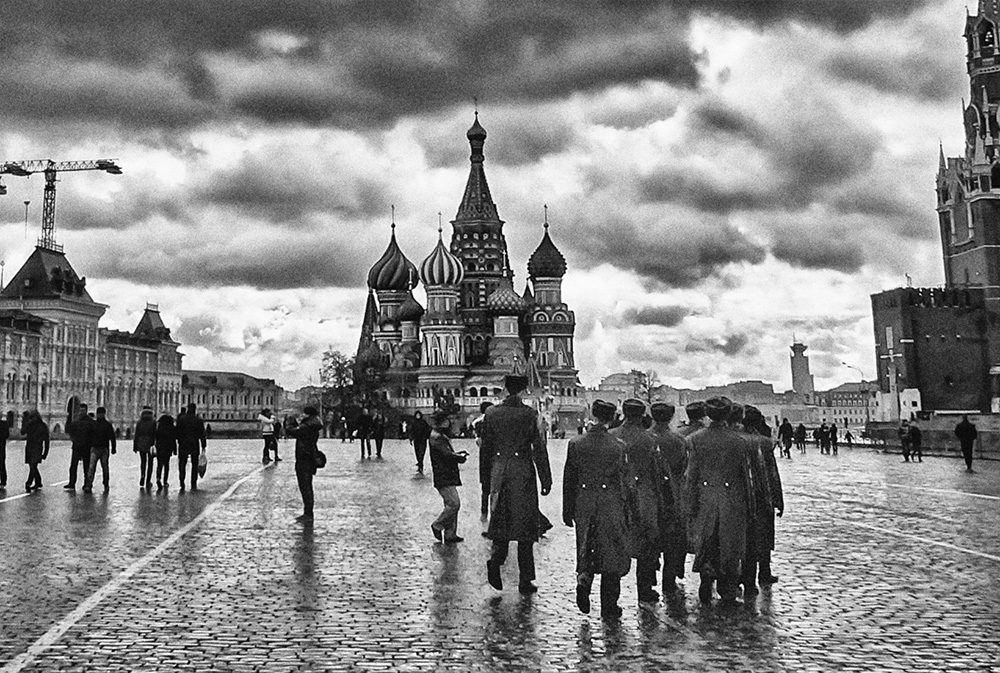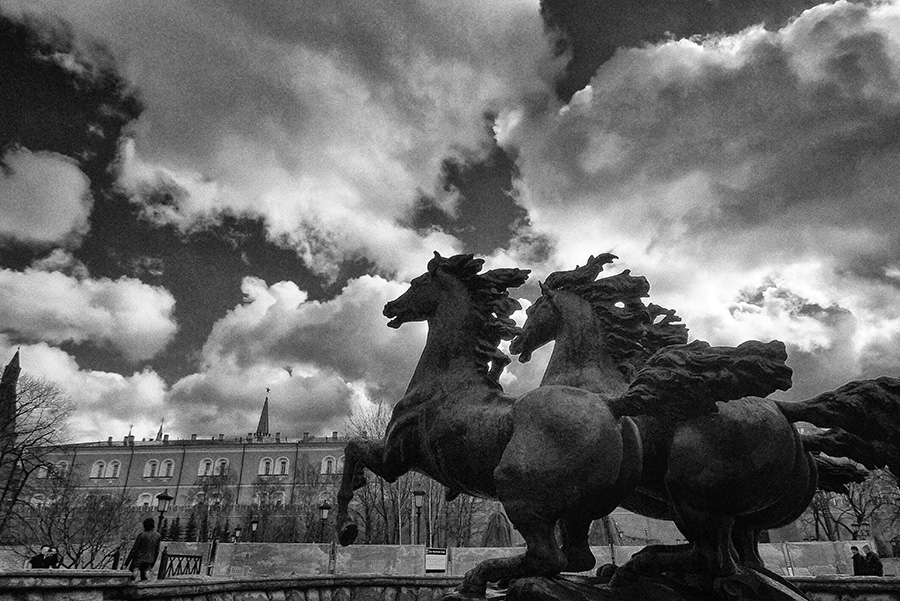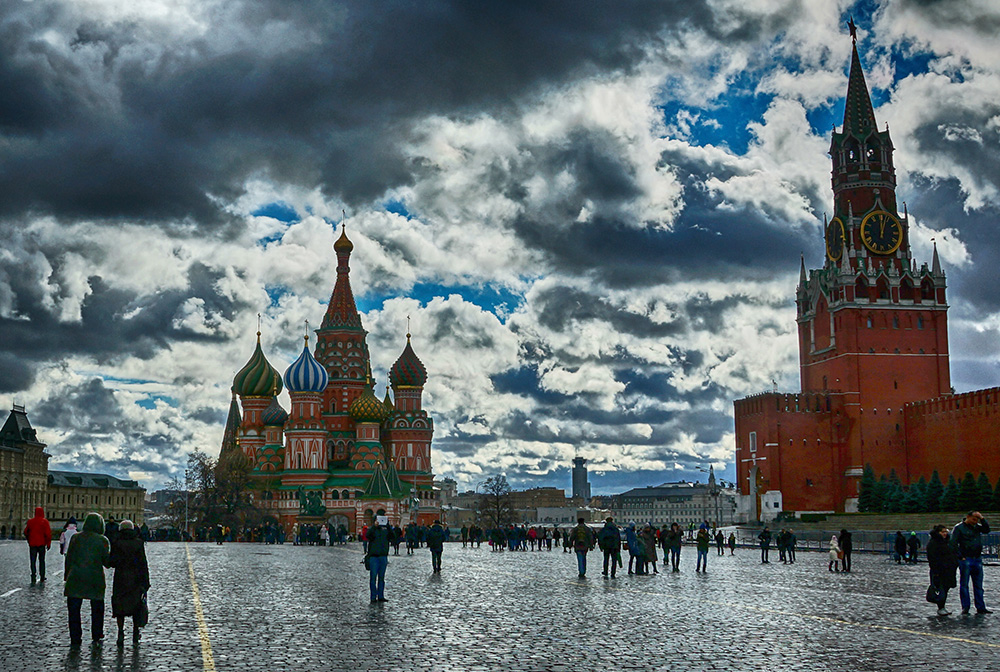 At the venue now, for soundcheck. It's a very big club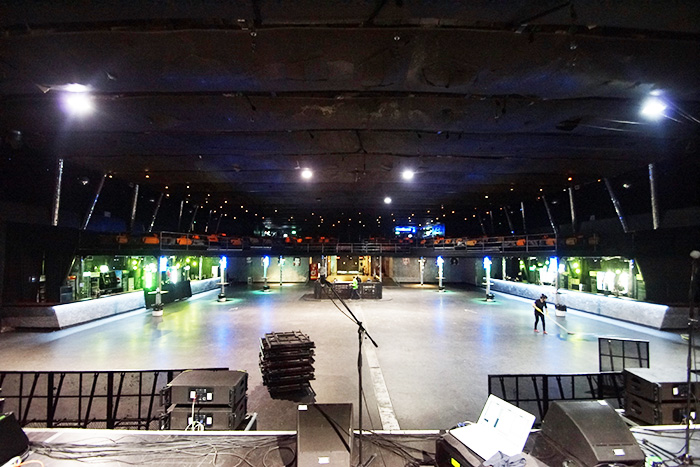 Markus begins the show...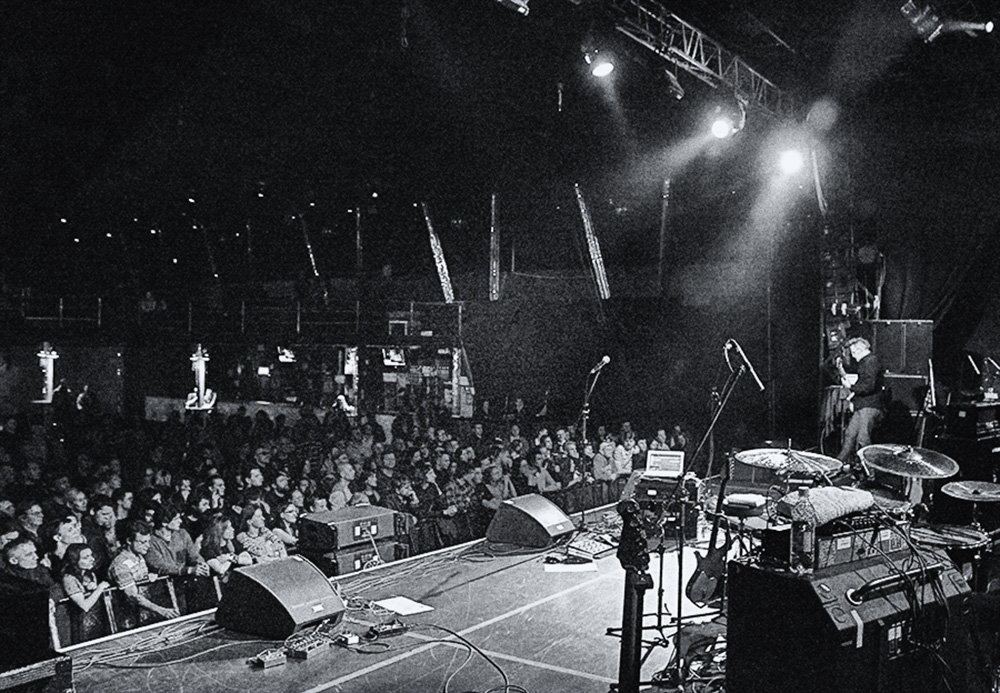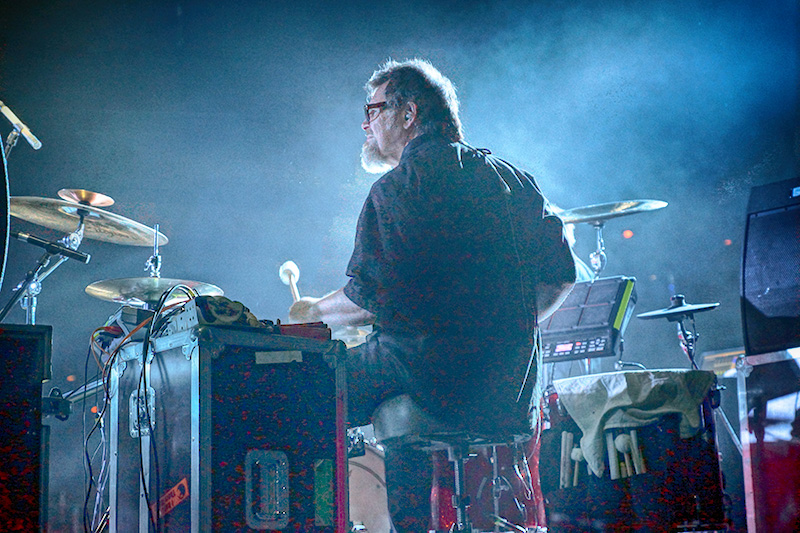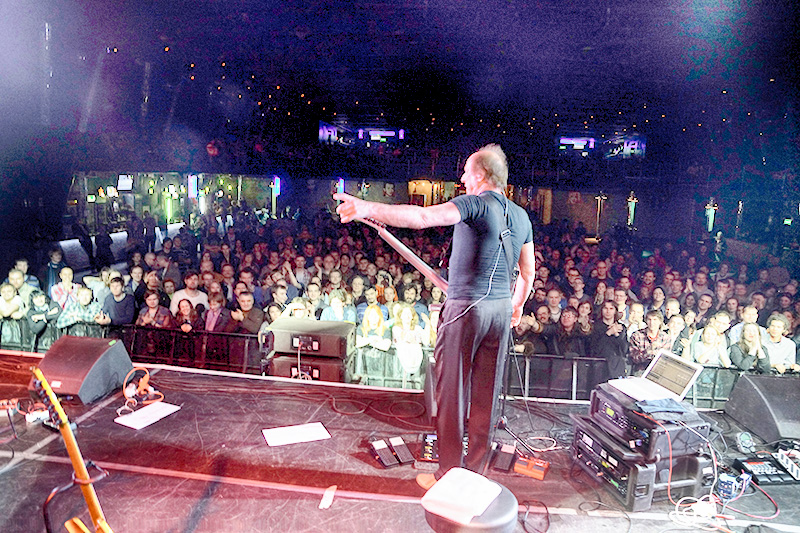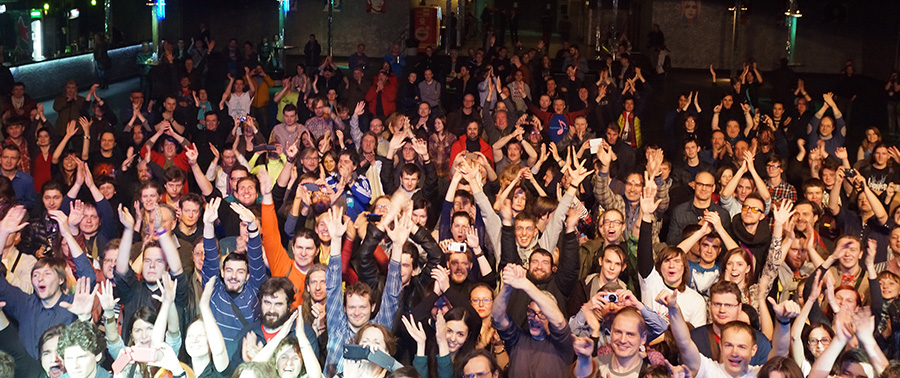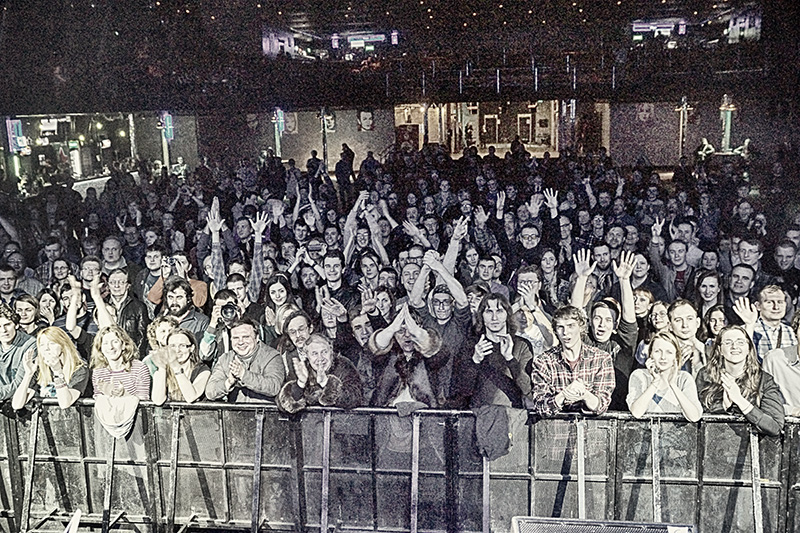 ____________________________

Monday morning, up very early, 6am lobby call, to take the train to St. Petersburg.

We've taken the overnight one a few times, but this is faster. Some chilly views out the window...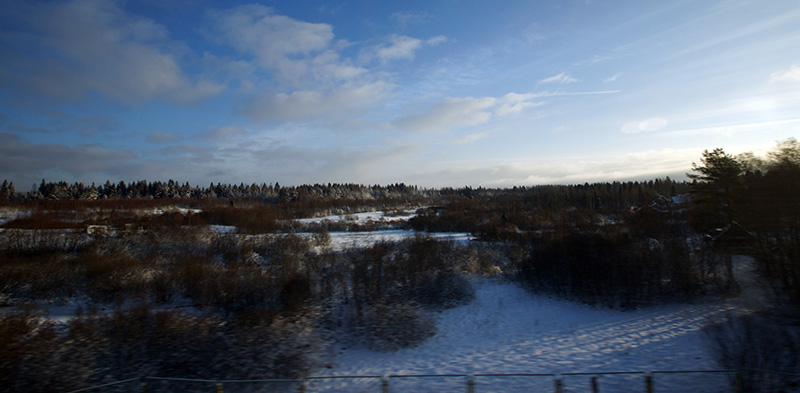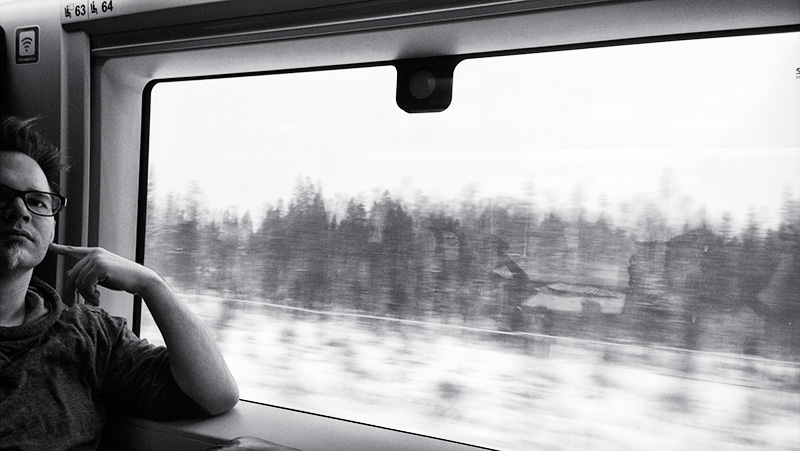 but we're pretty sleepy today!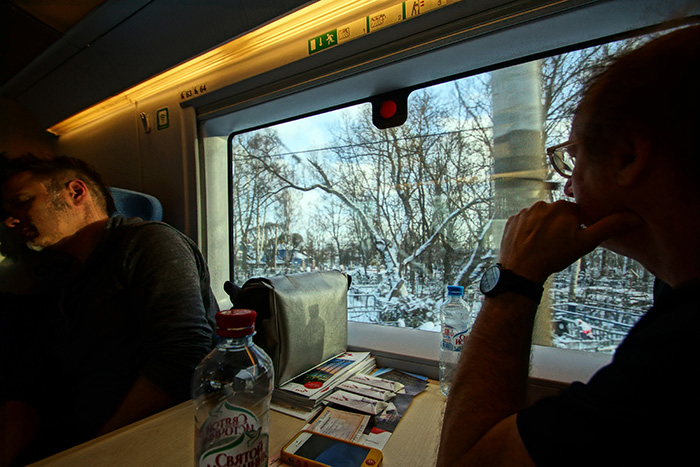 St. Petersburg is a beautiful city, but, alas, this time I'm too tired to spend my hotel time before soundcheck looking for good photos... have done that before, and hopefully will get more chances in the future - I needed a nap!

The venue, called the Palace of Culture Lensoveta, is an old theater,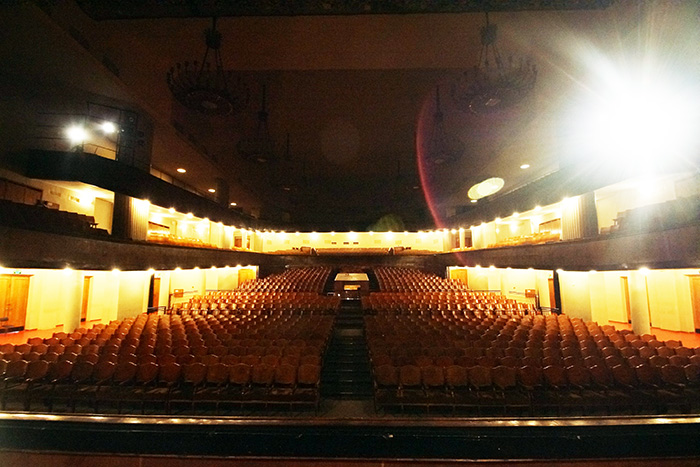 with lots of interesting sections, opera props backstage... even the old floor of the theater stage seems to have a lot of history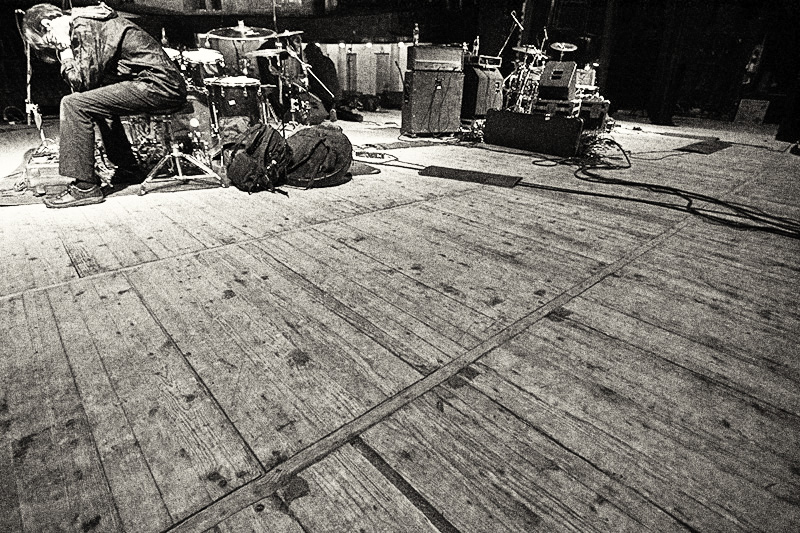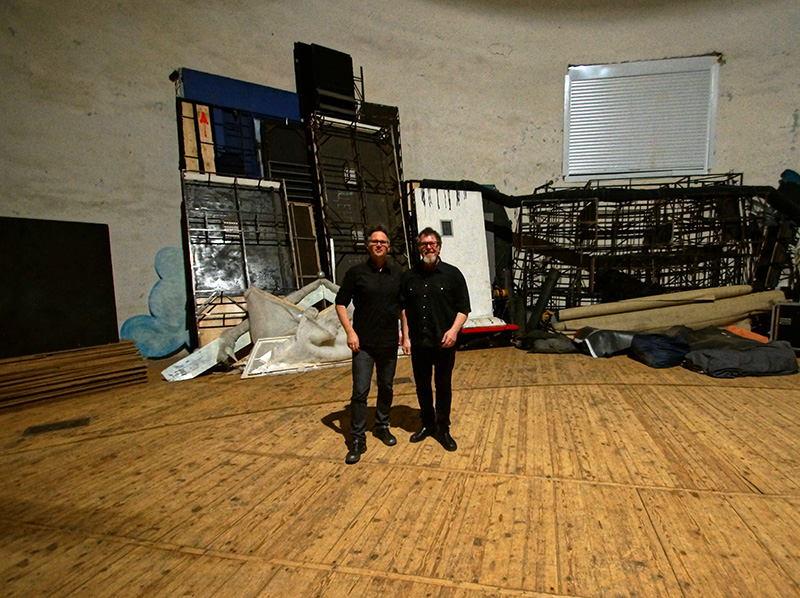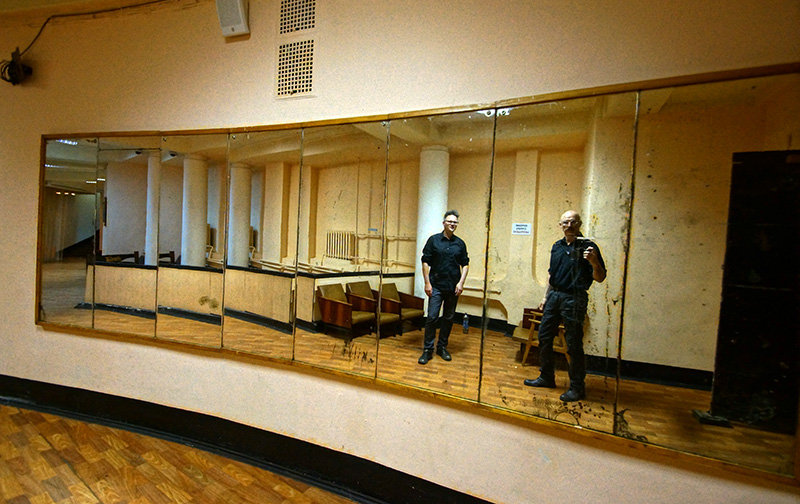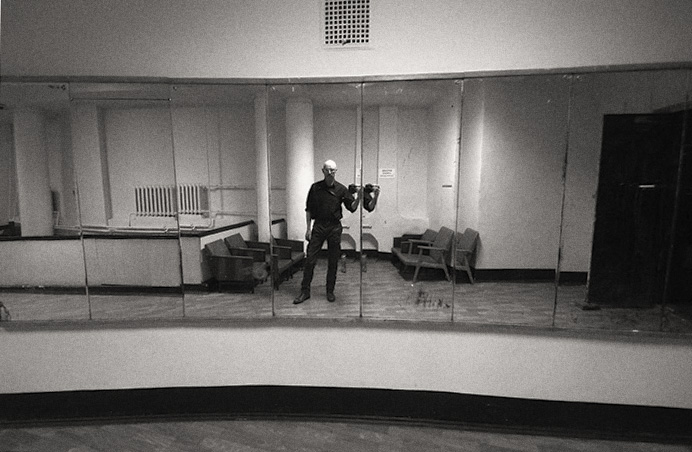 Trouble with Adrian's guitar rig at soundcheck... once again we need to contact Daniel, his tech, on the phone, and try to get it sorted out somehow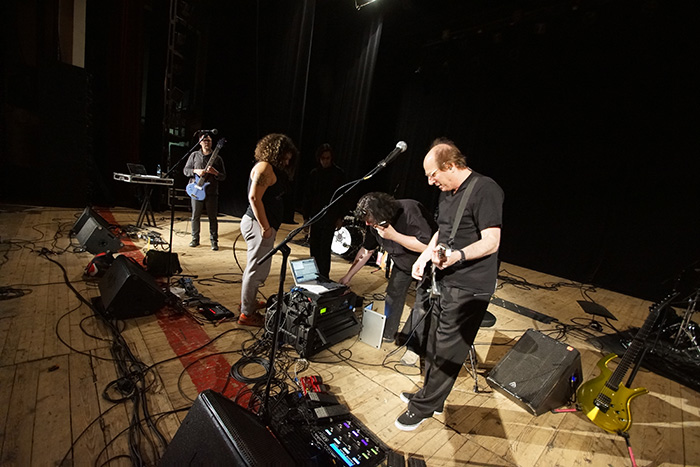 But it got worked out at the last minute. We had to hold the doors a bit because of that, and the show started a little late.

Adrian and Julie are ready!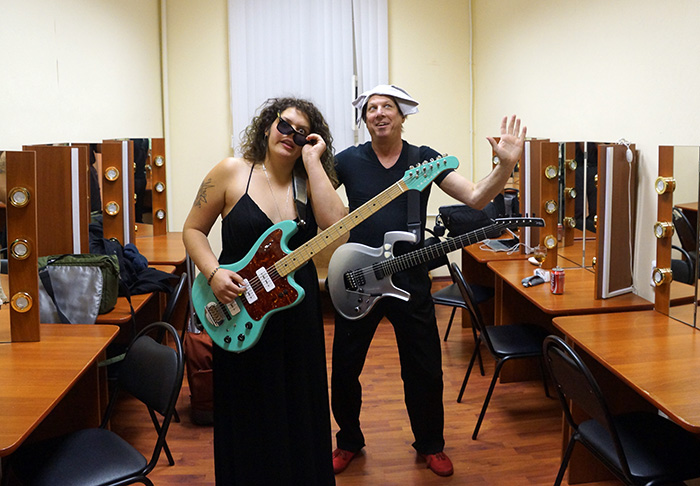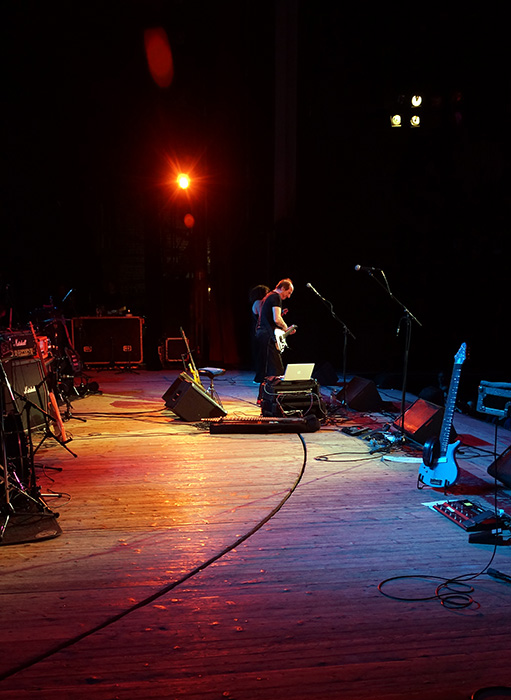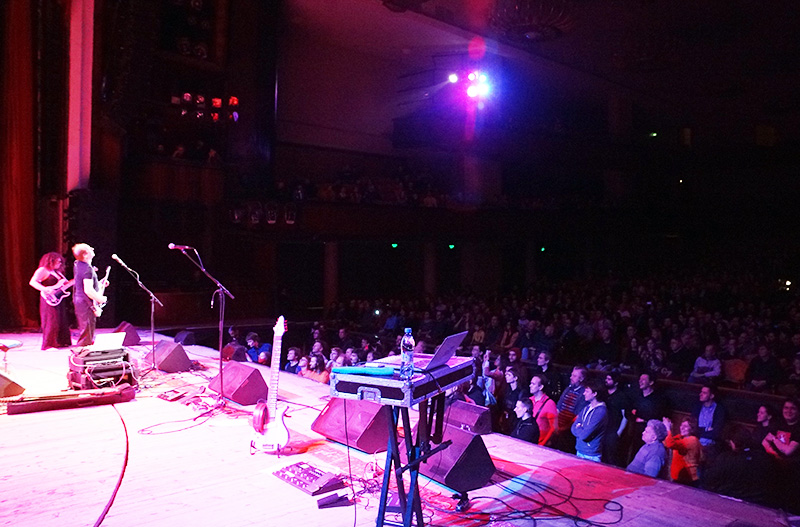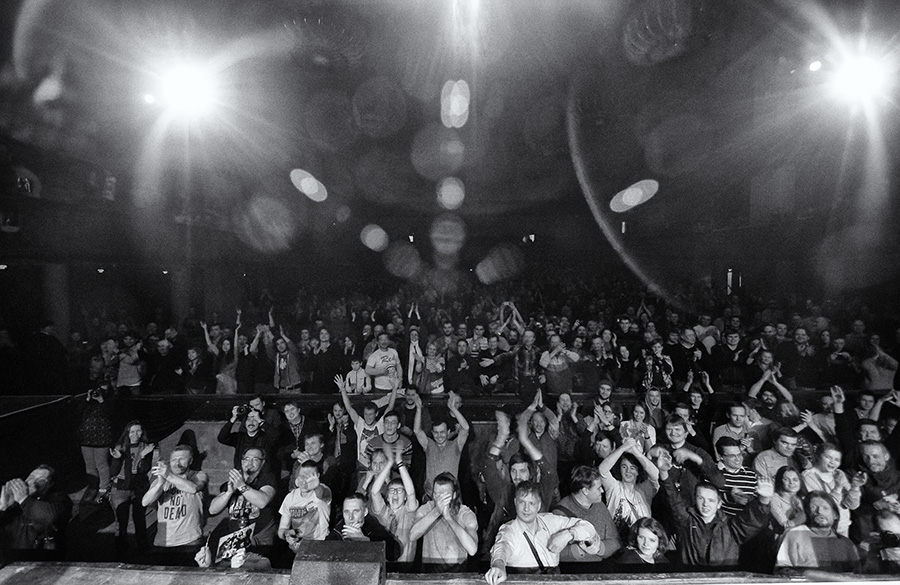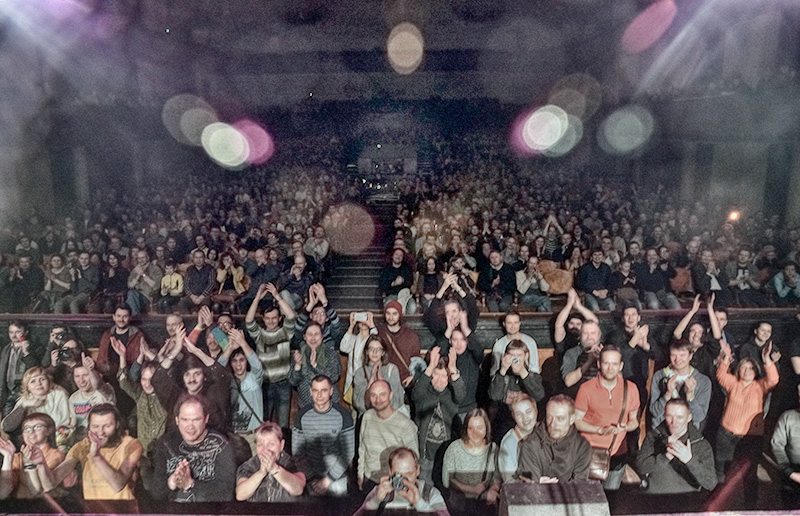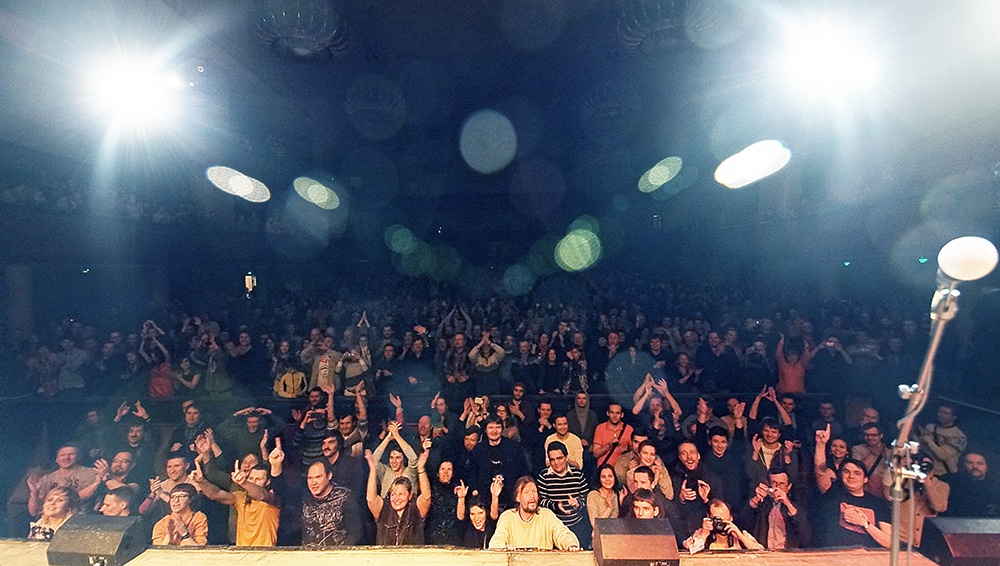 Markus recorded his opening soundscape tonight - here's a link to hear it

So... we've finished our two shows in Russia. It's always fun to come here.

Tomorrow will be another 'day off' travel day for us, heading for Warsaw, with flight connection in Kiev (and time for another 'coffee in Kiev.')

There's also wifi in that airport, and I'll try to upload these pictures from there.

More soon, from the Poland part of our tour - Warsaw and Krakow.