TONY LEVIN'S WEB DIARY

King Crimson
Elements Tour
Sept, 2014
page 19 - San Francisco Shows
Two shows in San Francisco, and I'll admit feeling sad the tour will end soon, after our Seattle show.

Occasionally during interviews I've been asked if this was a 'farewell tour' for King Crimson. I have no idea where that idea came from, but we in the band are hoping very much that there will be more next year, and my guess is that it won't be too long until we start arranging schedules for that.

Back to today: we're back at the Warfield Theater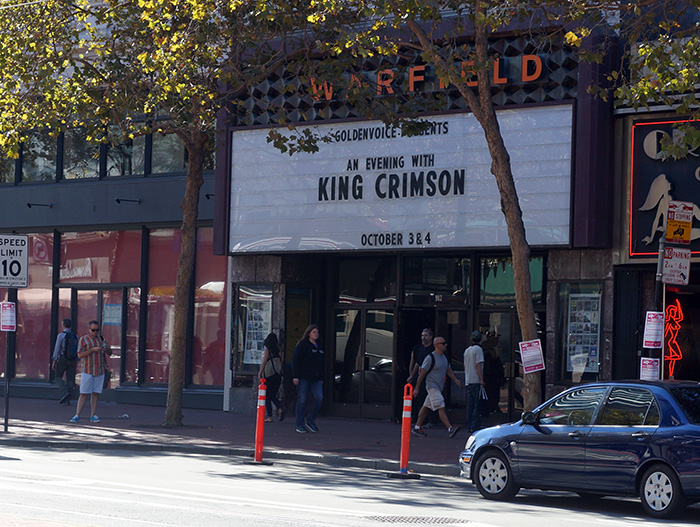 I'm signing the last of my Crimson Chronicles books that are on the tour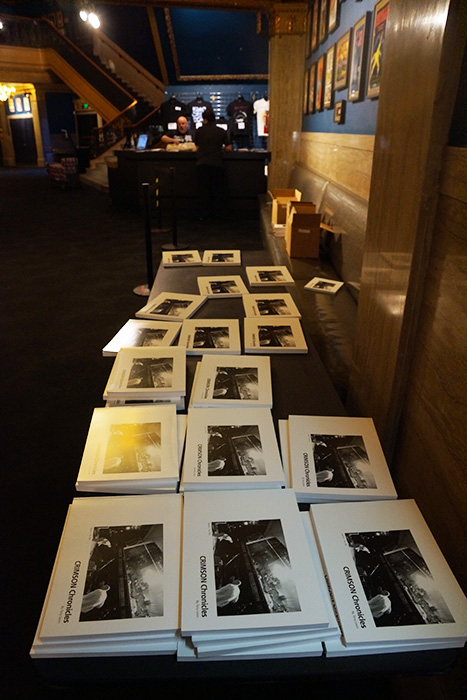 and backstage, the views are now probably as familiar to you as they are to me...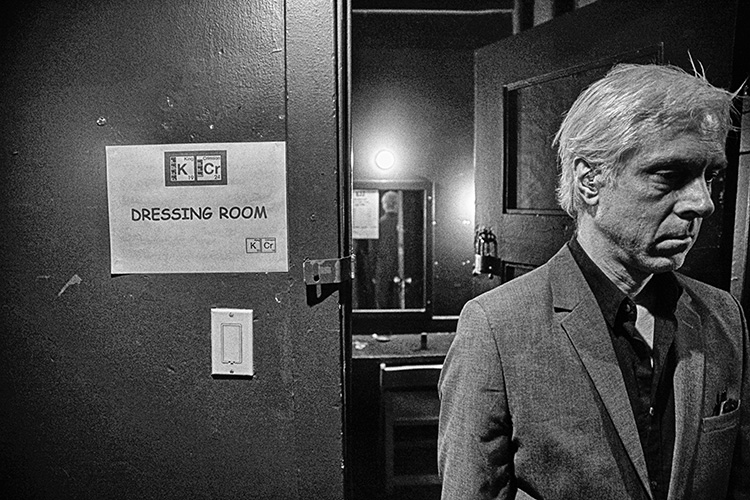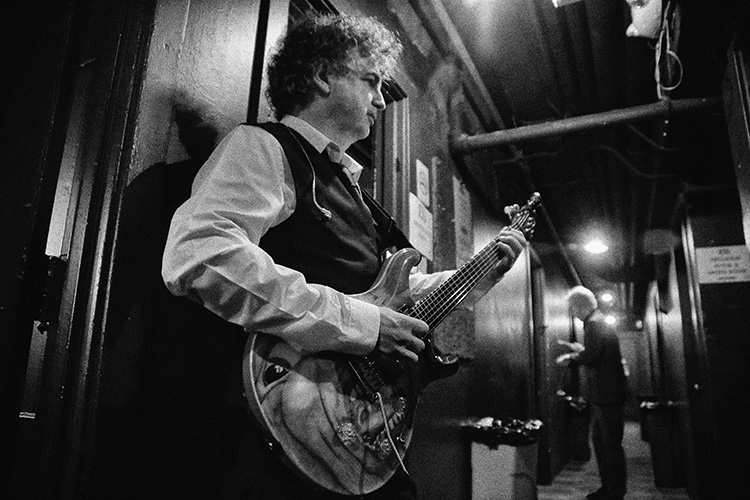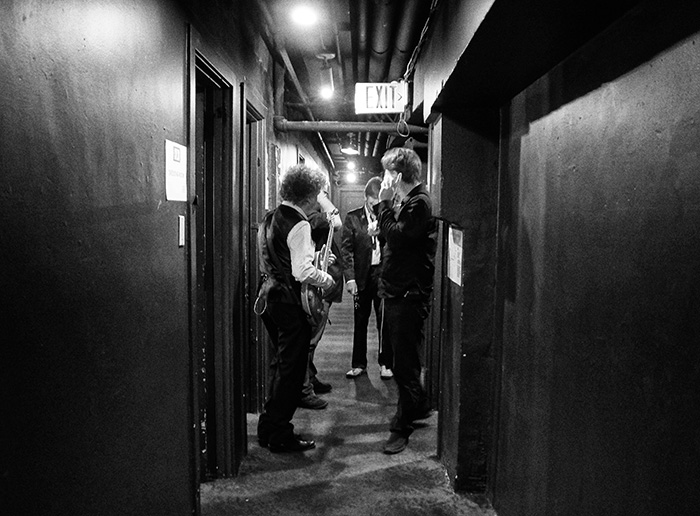 Somebody's got a new vest!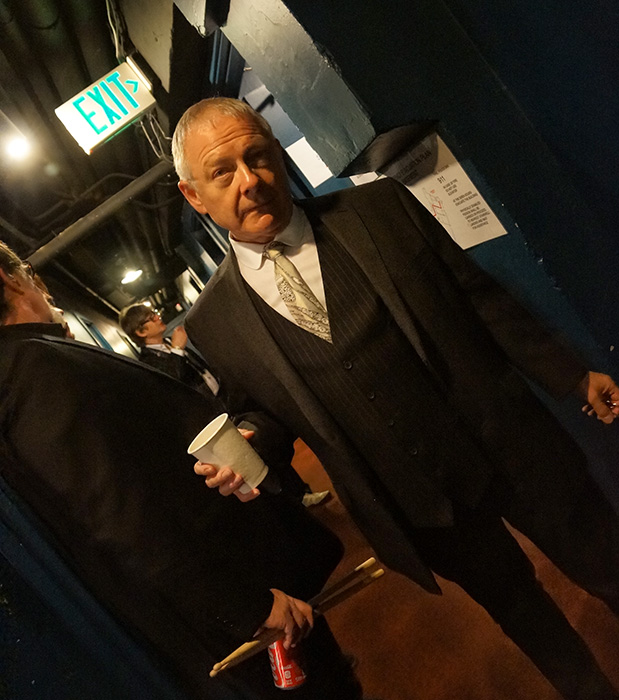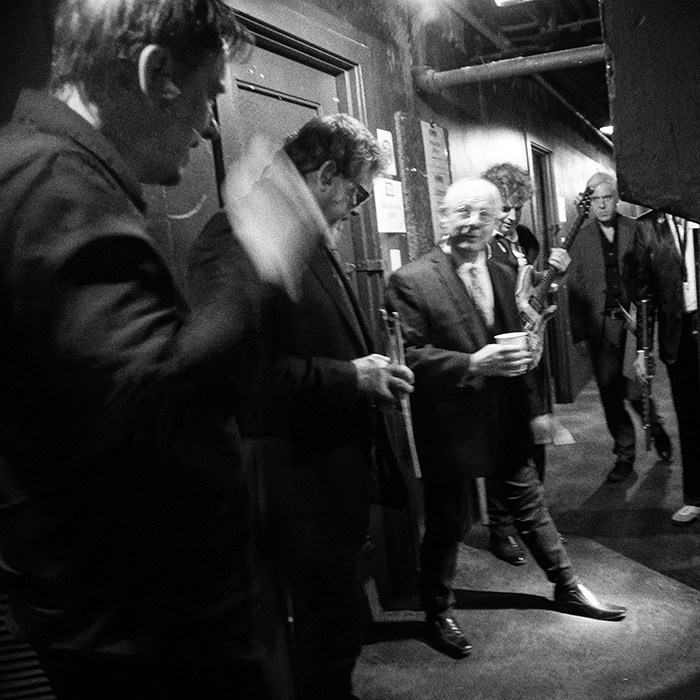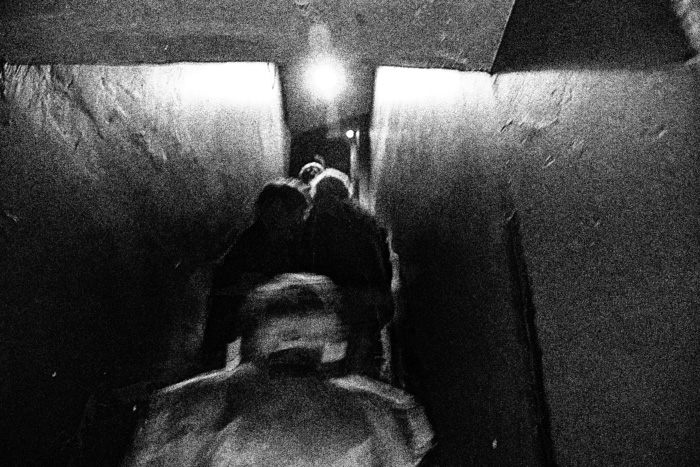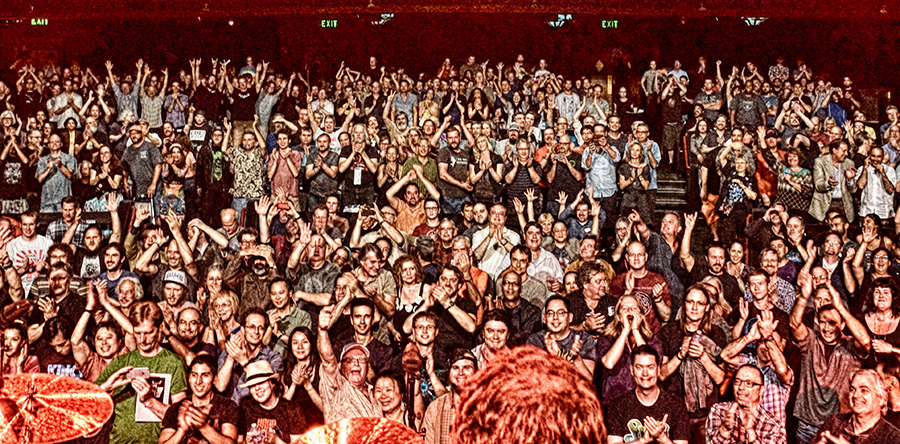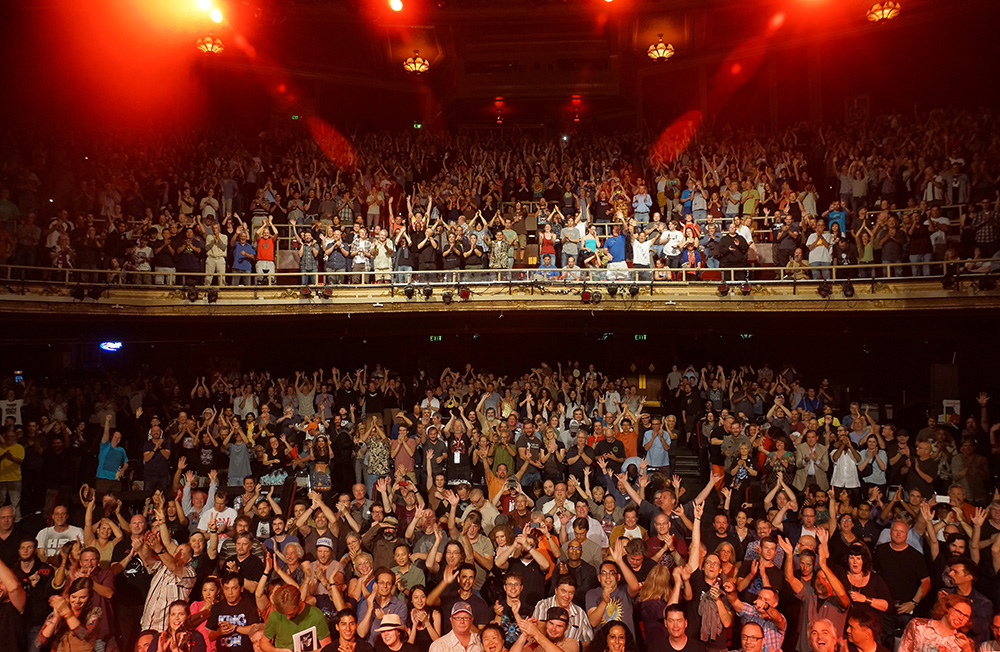 Day 2, concert 2.

I had a little more time today to wander around the venue - it's got some great history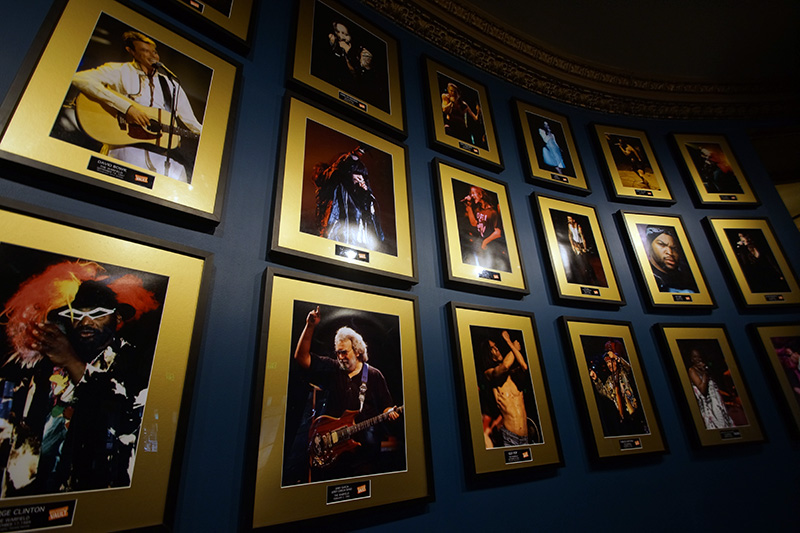 The Bill Graham productions concert posters have been notoriously great through the years...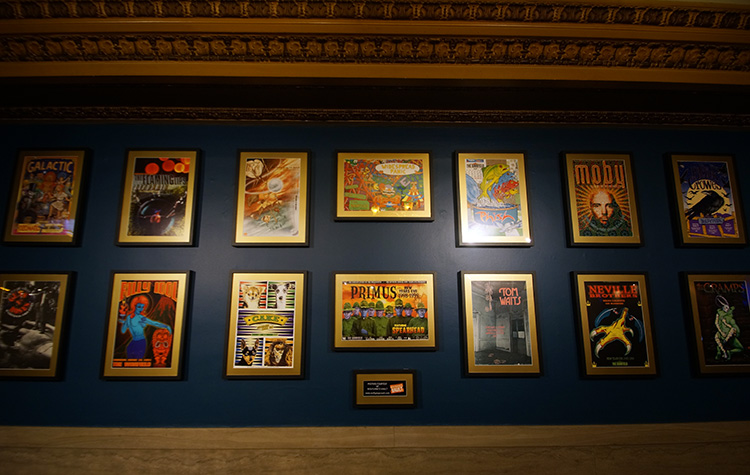 and not a bad poster for our show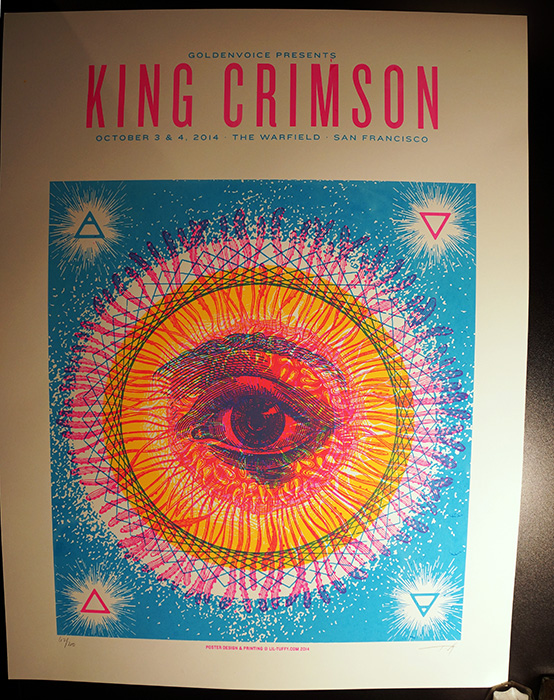 Even creativity where you don't usually find it - that's been the attitude of this unique promotion team through the years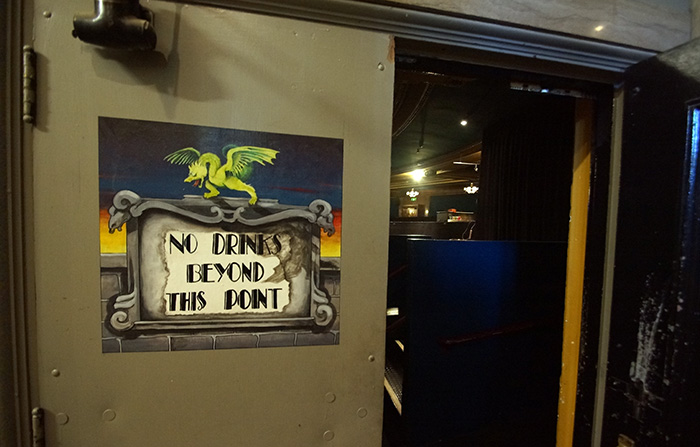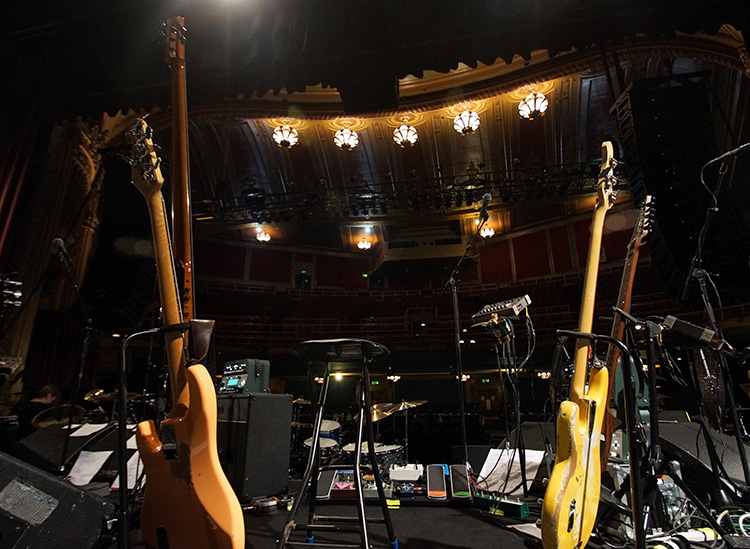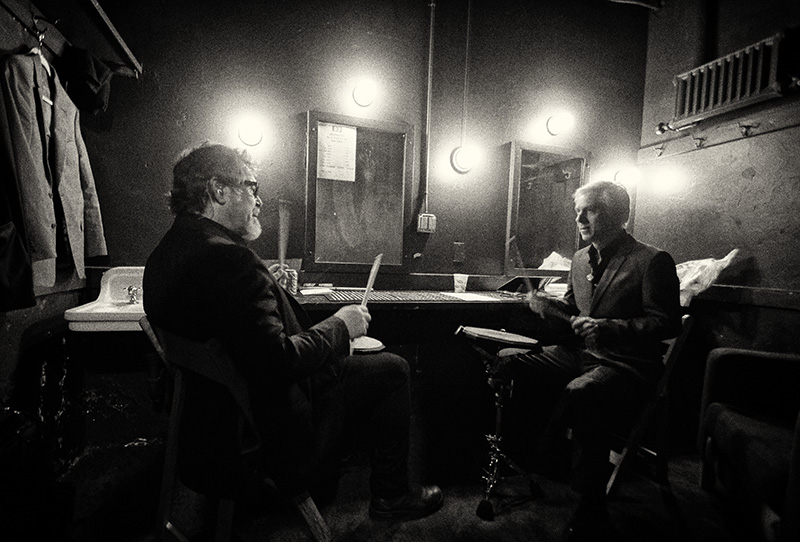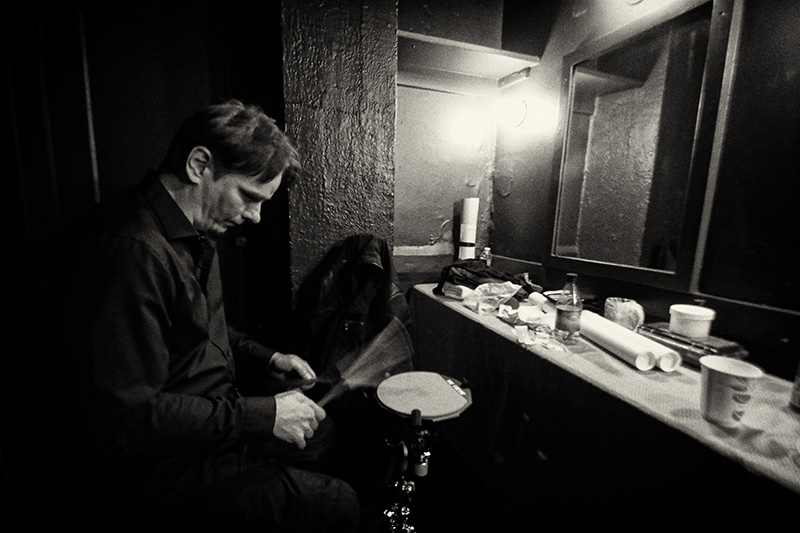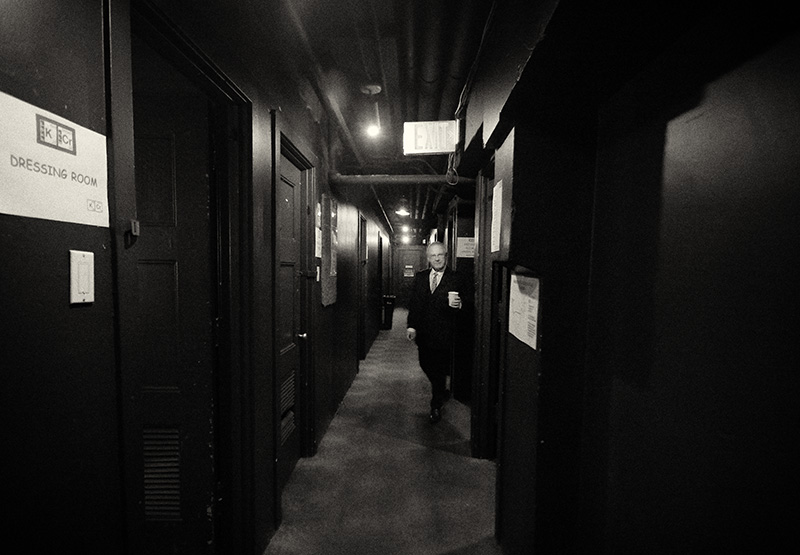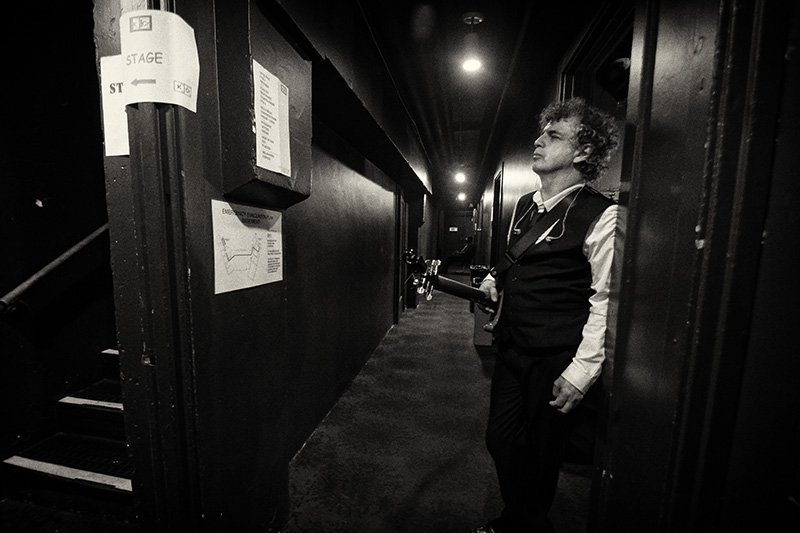 This is a band that starts our show on time!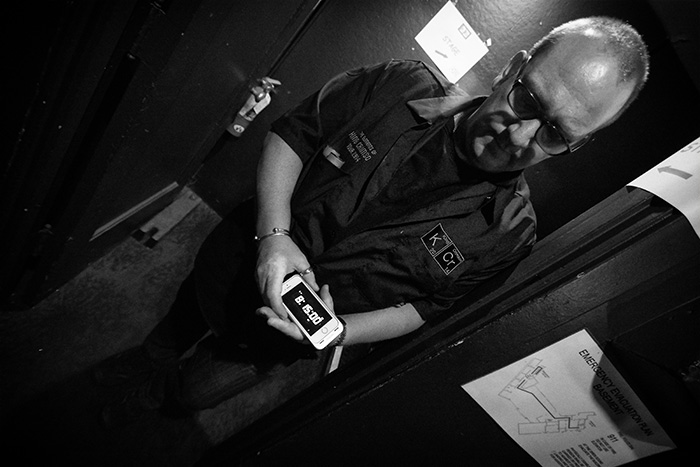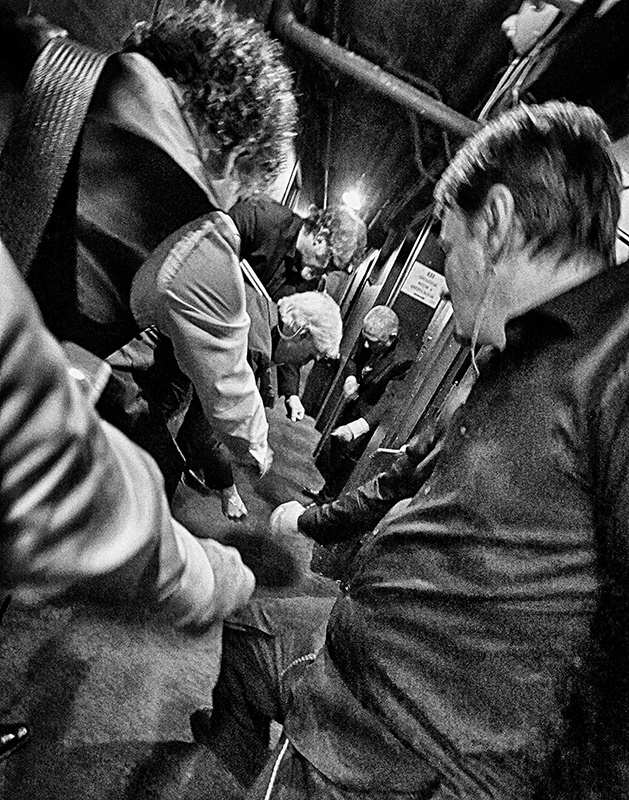 ... show's ended...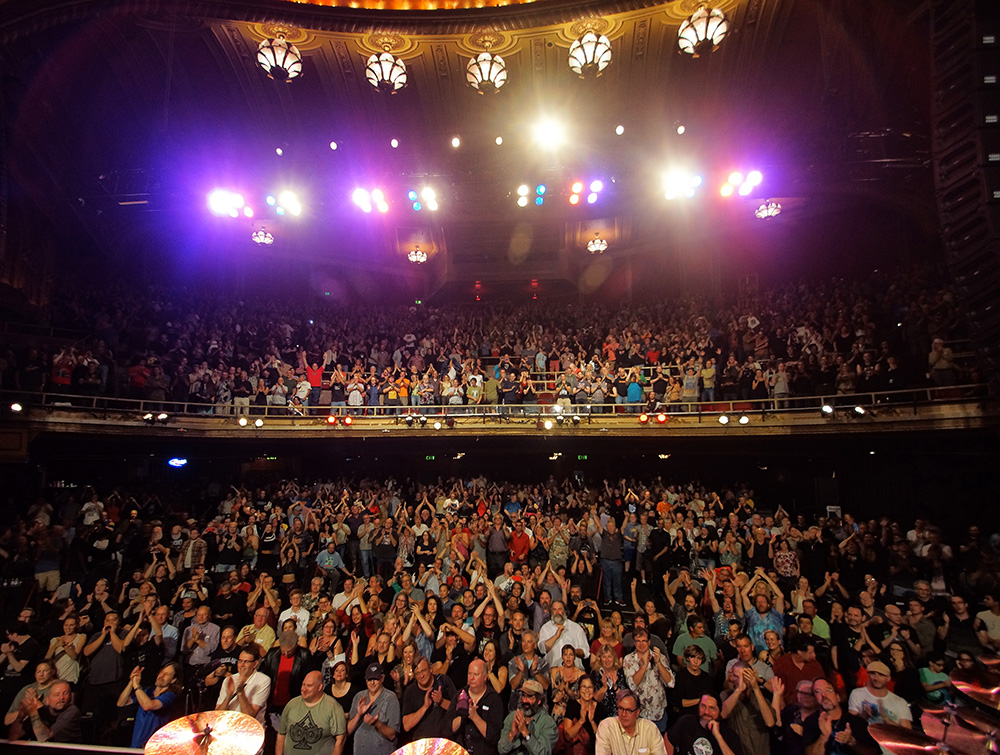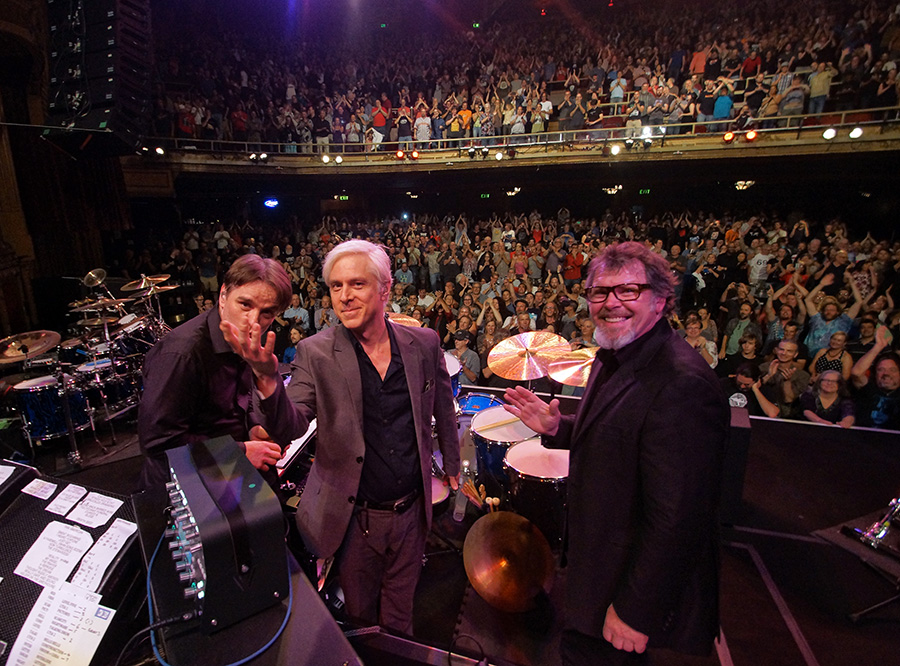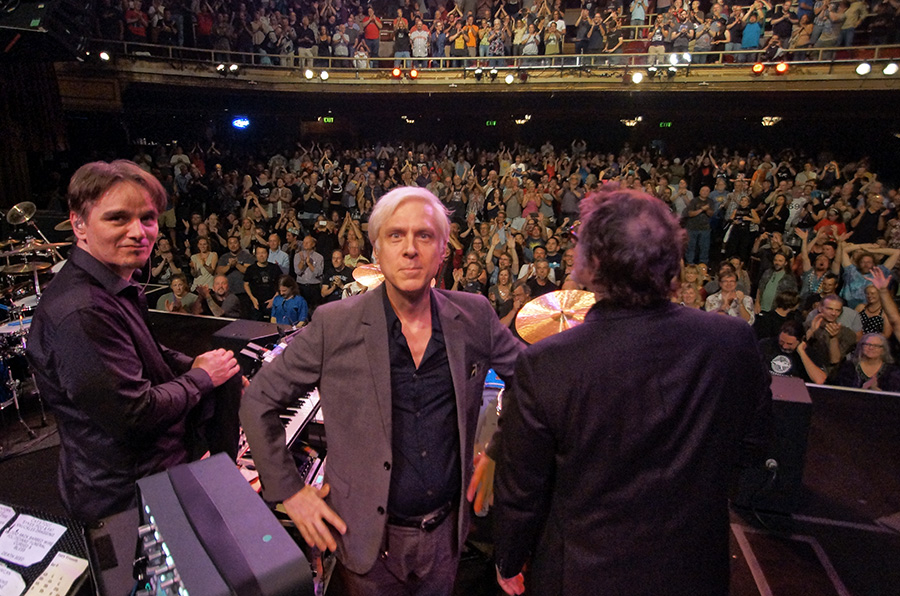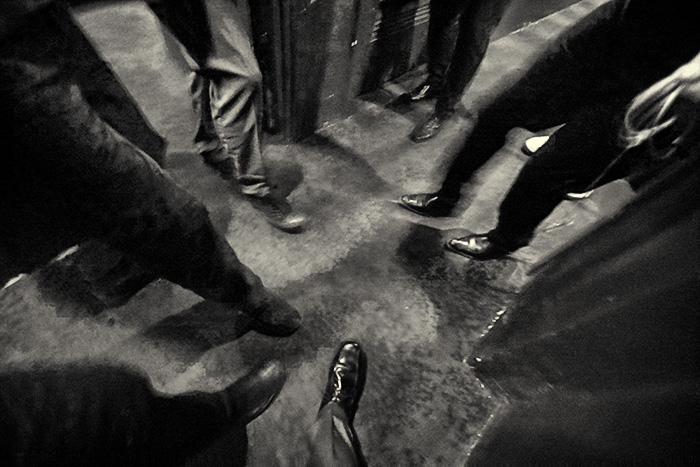 Great time, as usual on this tour.

We head to Seattle now, for our final show of the tour, and final web page coming soon!

Finishing this page with a big picture of the audience on Saturday, (Friday audience is at top) so some can spot themselves and all can see how great it is to see this from stage.