July 22
Back at the Elstree Studio complex, outside London, for more rehearsing.

Pat (Mastelotto) and I have flown in from Dusseldorf, where we were touring - we'll head to Bratislava, for a Stick Men show, next week.

But we all have the week to re-familiarize ourselves with the material we'll be playing in the Fall, and try out some different pieces too.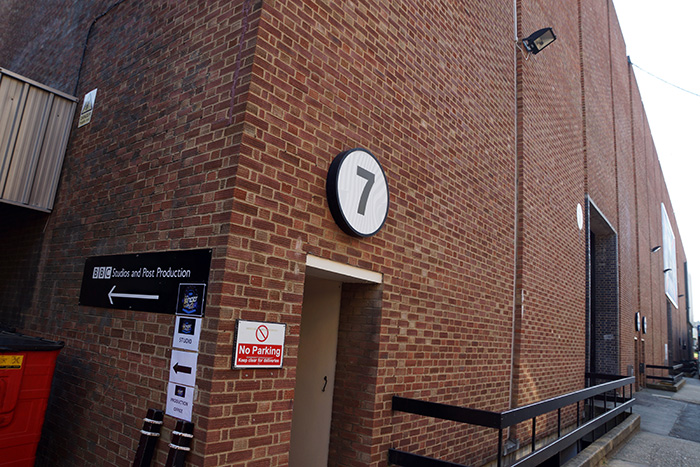 A bigger studio this time, and we can set up our whole stage the way it will be in concert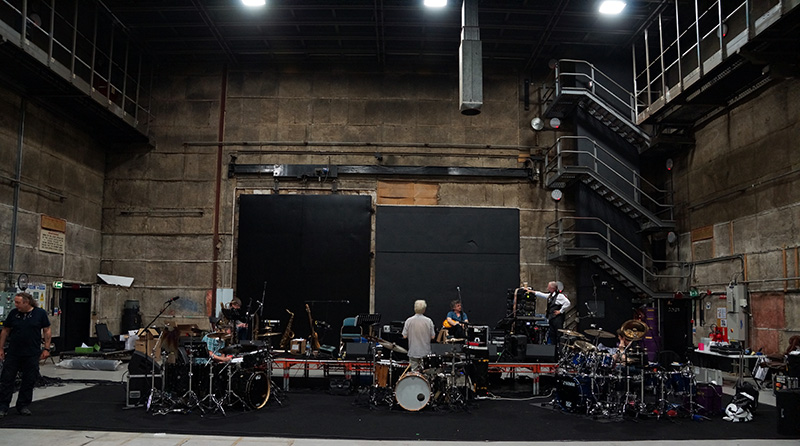 The 3 drummers will be in the front row -- not the usual stage setup for bands, but this is King Crimson!

For those readers who didn't see the earlier web pages about the band, the drummers are Pat Mastelotto, Bill Rieflin, and Gavin Harrison.

In the back row will be, from the left, Mel Collins on sax, me, playing Stick and bass, Jakko Jakszyk on guitar and vocal, and Robert Fripp, our fearless leader and guitarist.

On the wall, I spotted a list of some of the films that were made partly in this studio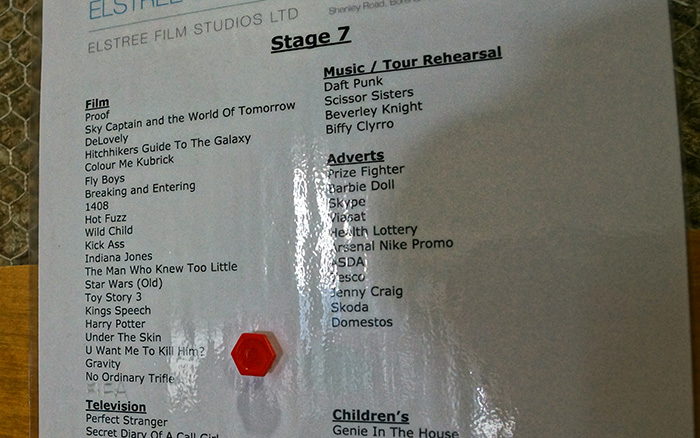 and outside, our own parking space. (Well, for as long as Jude Law isn't working on a film here!)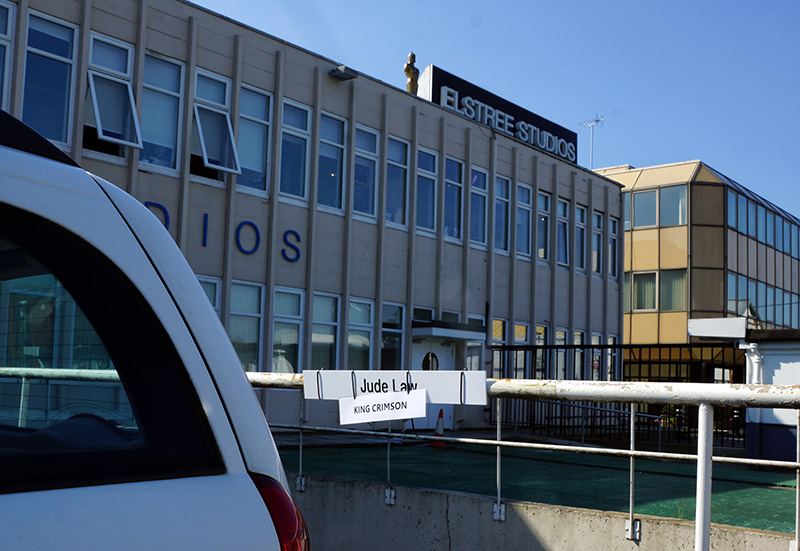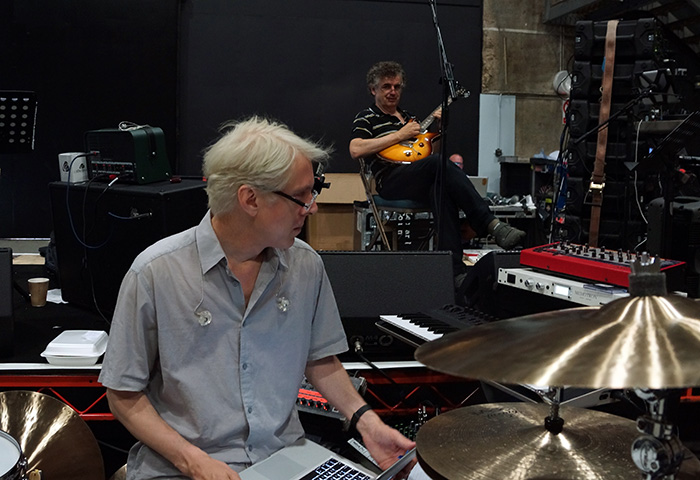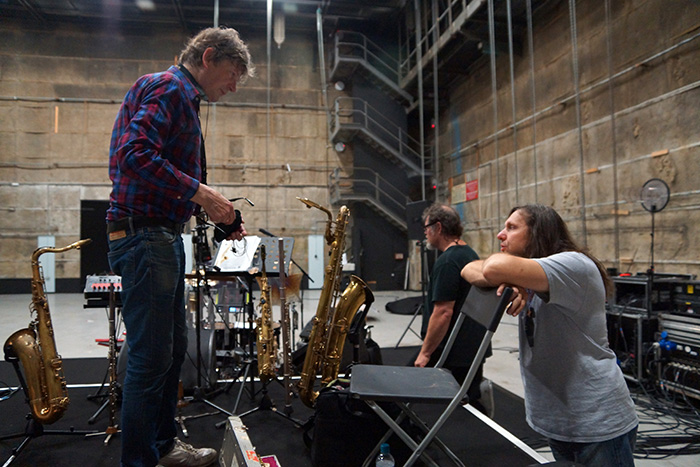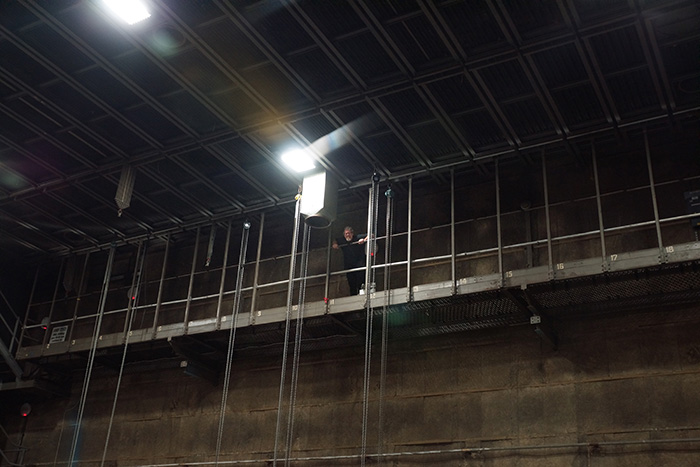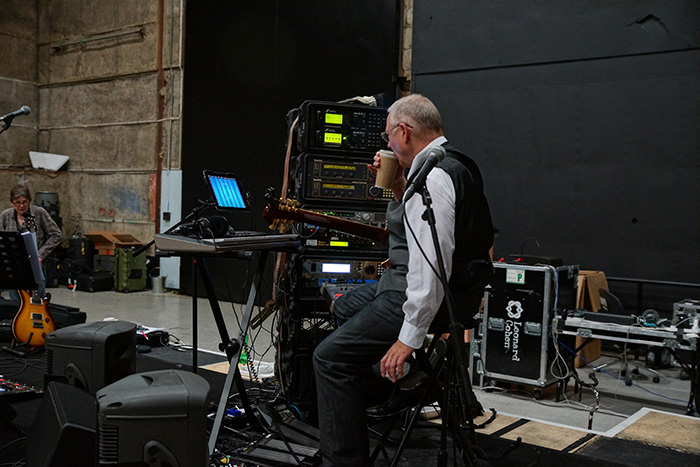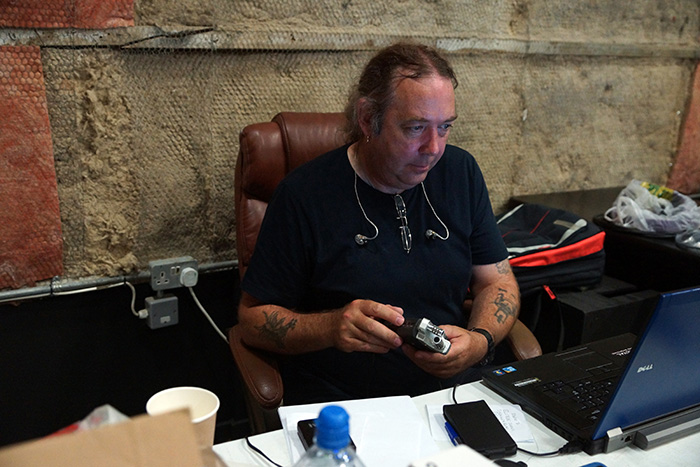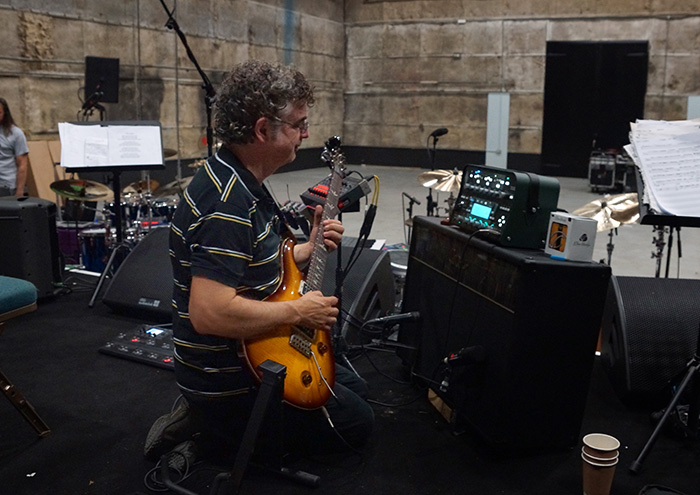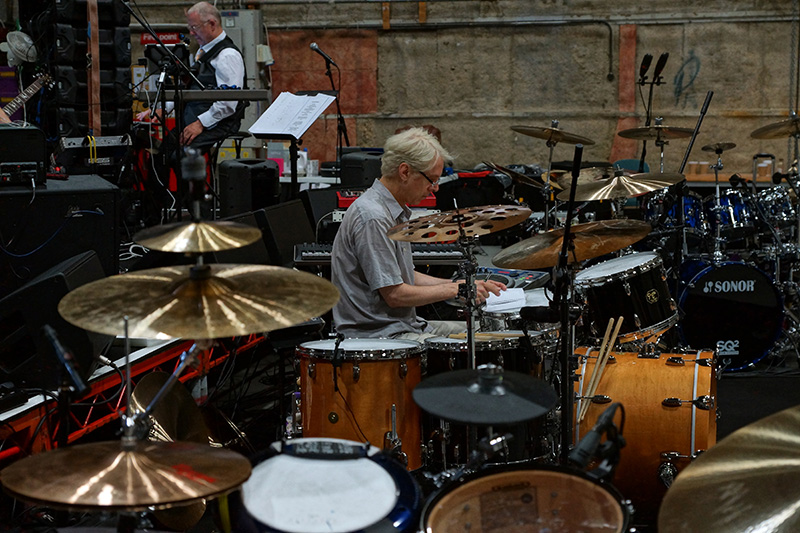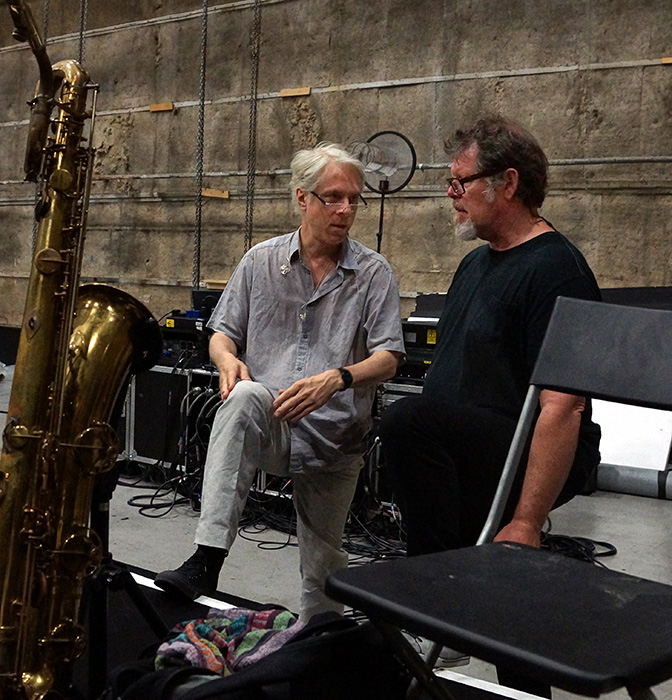 More soon