August 31
We're midway through the last rehearsal period before our tour starts.

I'm lucky - this time it's in my neighborhood - the Woodstock NY area, so I get to go home nights. Rehearsing in England the last few times was fun, but I've been away a lot this year and a few nights at home are great.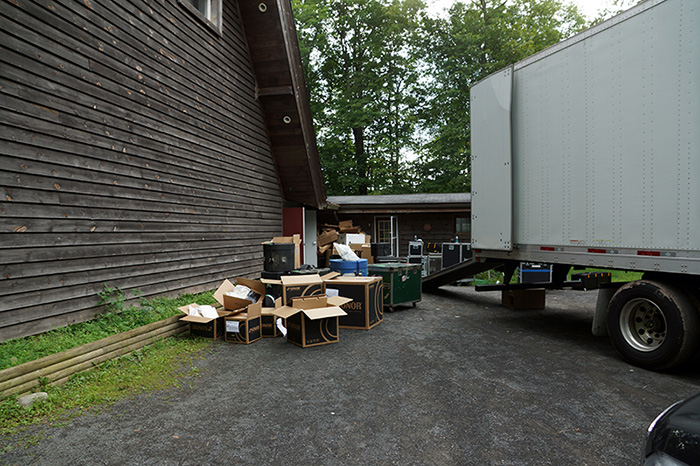 As you could deduce from the picture at page top, this time, we're out in the country!

Here's Bill Rieflin outside the barn we're rehearsing in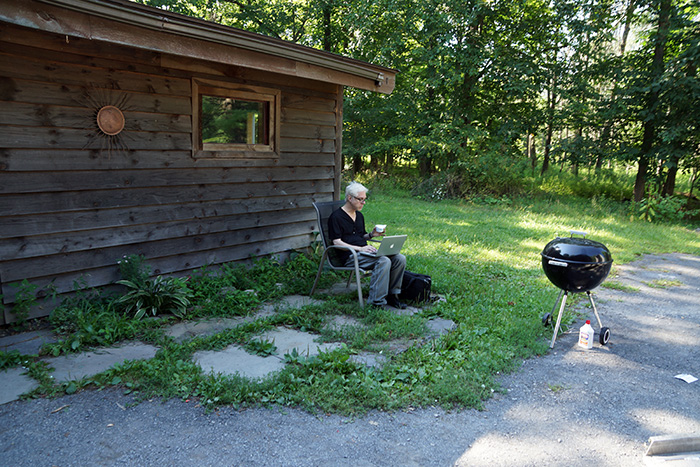 I'm struck by the resemblance to the location of the 1994 King Crimson rehearsals and recording, in a different place but also in Woodstock...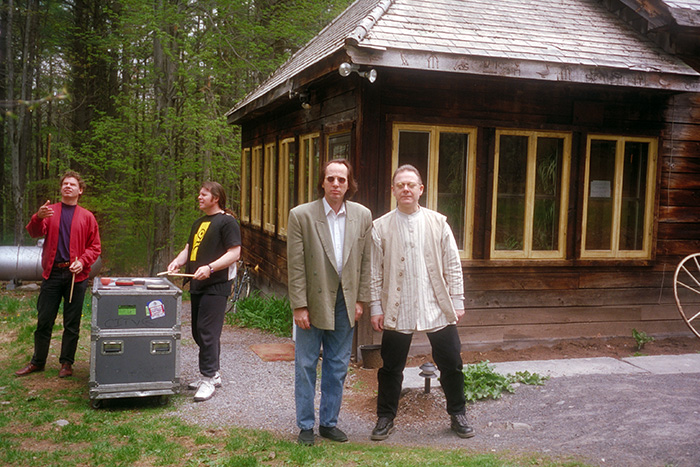 Ah well... Let's introduce who's here, for those who haven't followed the earlier diaries about the rehearsals

Drummers are Pat Mastelotto, Bill Rieflin and Gavin Harrison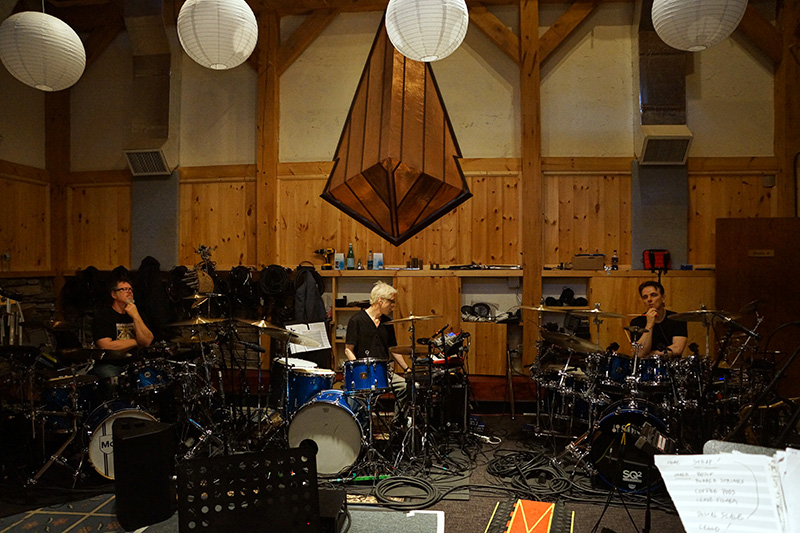 (I got that picture after a few days of 'drum kit construction'... this is what it looked like at first)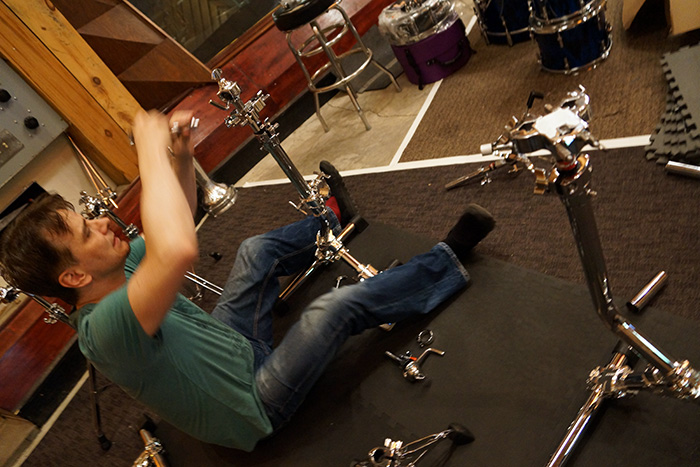 Mel Collins on flute and sax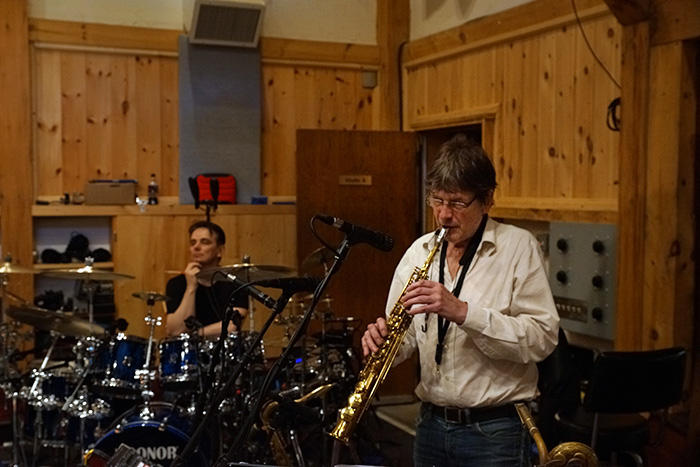 Jakko Jakszyk singing, and playing his new, very Crim looking guitar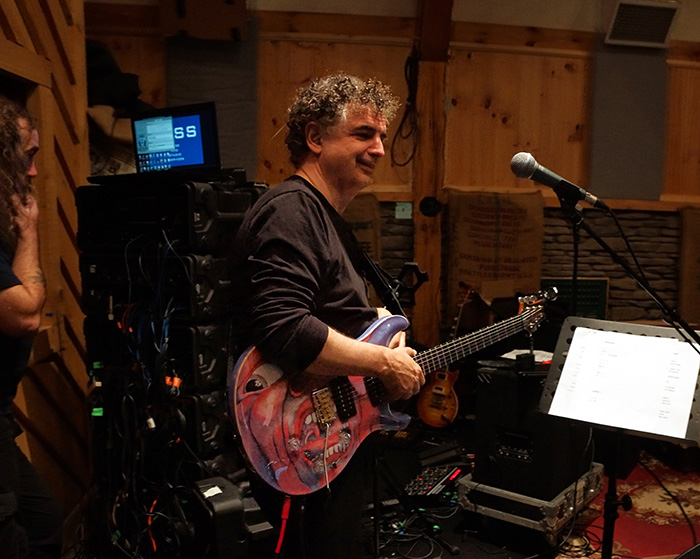 Robert Fripp, somewhat surrounded by his gear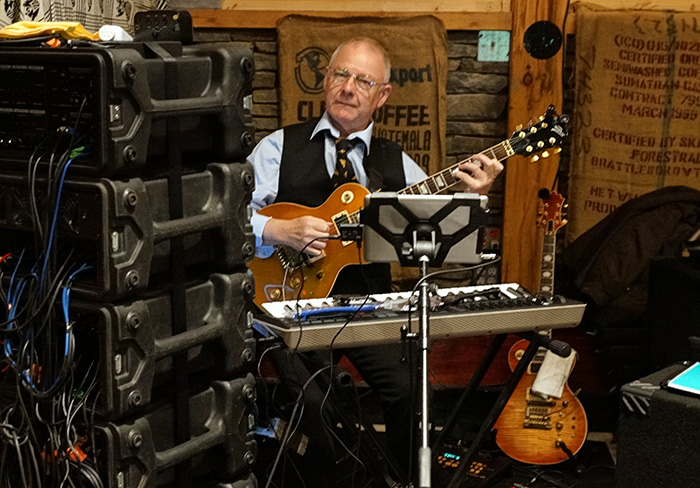 a more common view... Robert with some technical assistance being rendered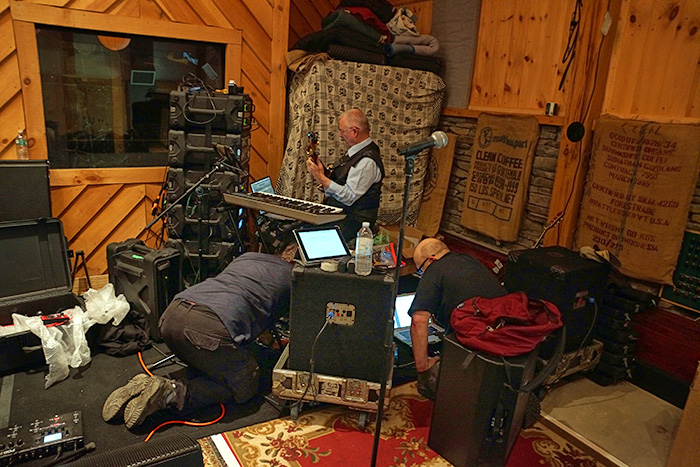 I think I can get a better picture of the guitar techs... Here's Trevor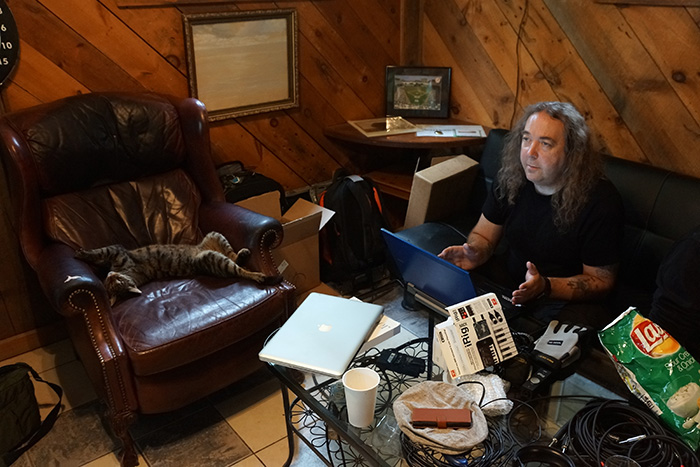 and Biff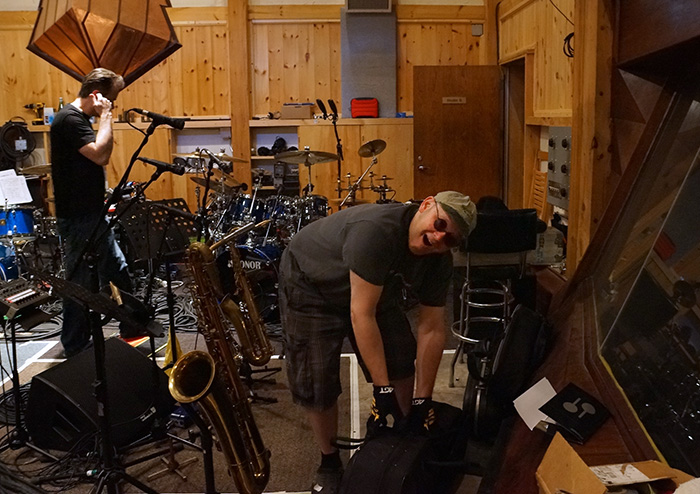 Our sound engineer is Ian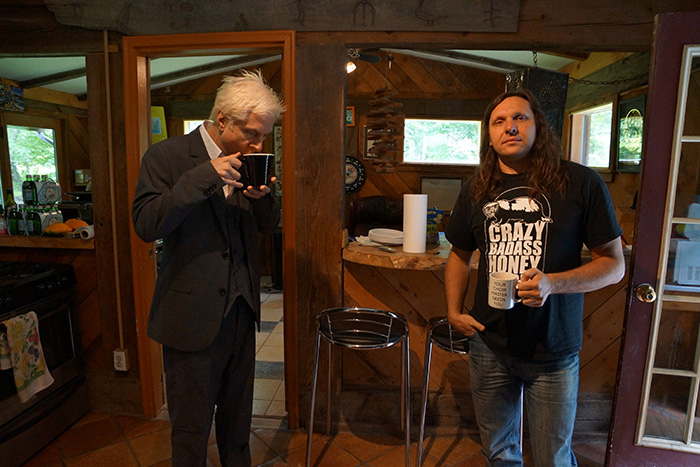 Sound assistance by Mark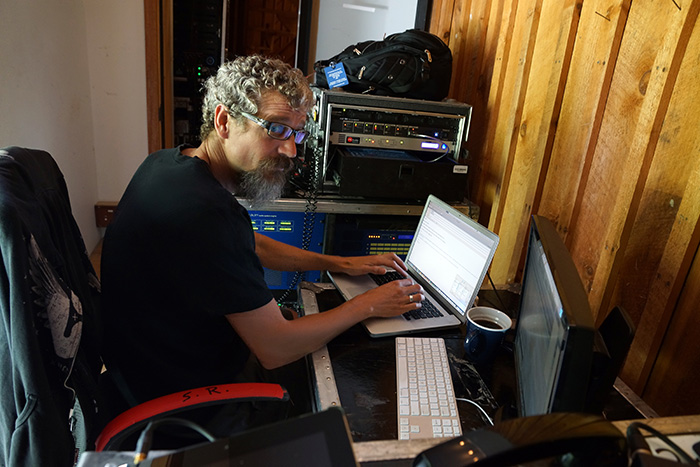 road manager, Dave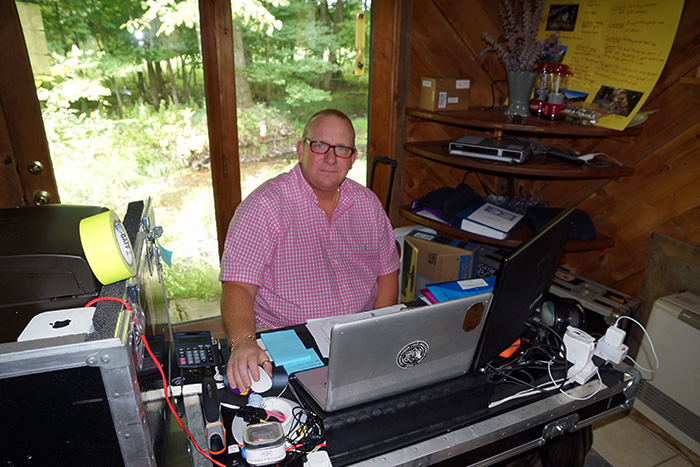 and, as on the Gabriel tours, it's great to have Michele helping me with the bass gear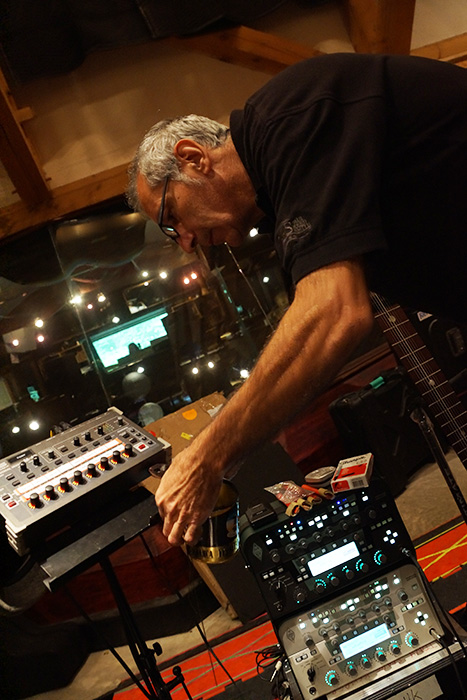 What's he doing there? Well, something really important to me... in this show I'll need to quickly get at my Funk Fingers, so I brought in a Fernet Branca container, and Michele fashioned it into something just right. My wife Andi named it a fancy Fernet Funk Finger facility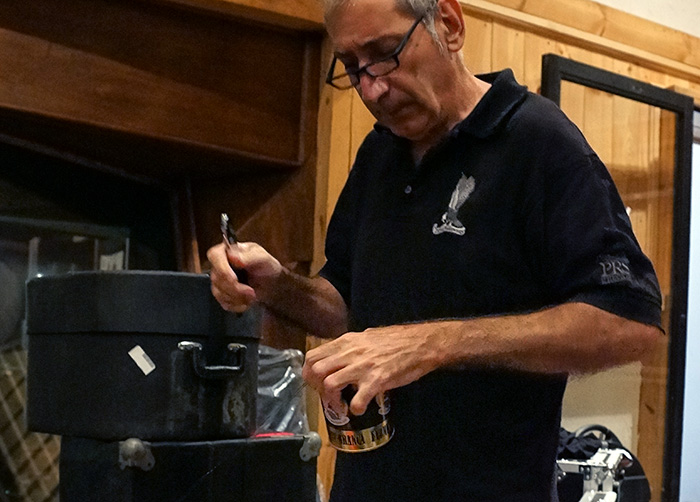 But it's not all fun and Fernet here... we've also worked at reviving an old bass of mine that seems just right for this tour.

It's one that I last played on the 3 of a Perfect Pair Crimson tour in the 1980's. Back then I used to paint the bass the tour colors, and, very worn from use, it still has a pretty distinctive look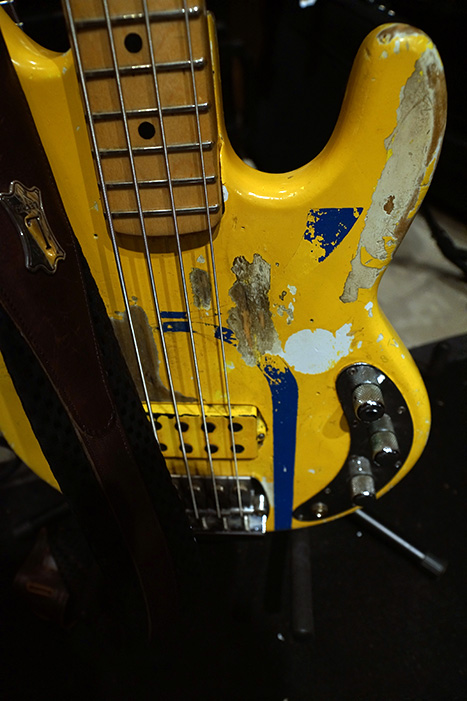 Gee, I guess now I know why they put pick guards on guitars... even if you don't use a pick, there's some wear and tear here!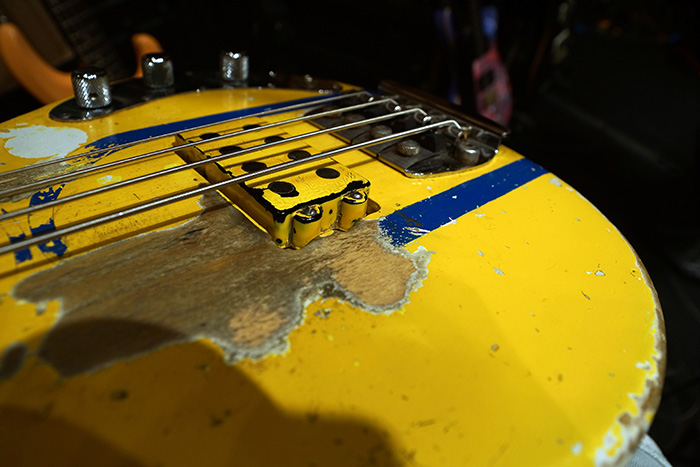 The bass has other issues... Michele disse 'non che problema.'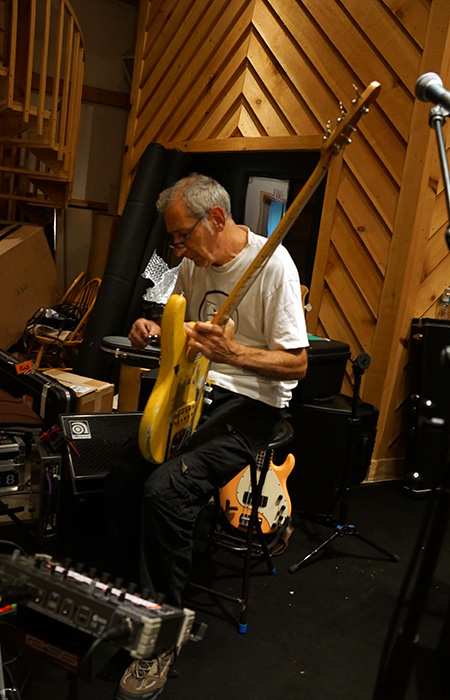 Seriously, it's one of the great things about being in Crimson mode that I get to focus on a lot of details of my playing and my equipment, that I'd like to improve.
Some instruments and pedals will come and go during these weeks, and I'll get in some hours of practicing things like my Funk Finger playing, spicatto bowing(!), finger bowing, and, as always, trying to get my Chapman Stick playing better.

Here are some misc. pics from this week, including me in a wild t-shirt I got at a recent Chapman Stick seminar: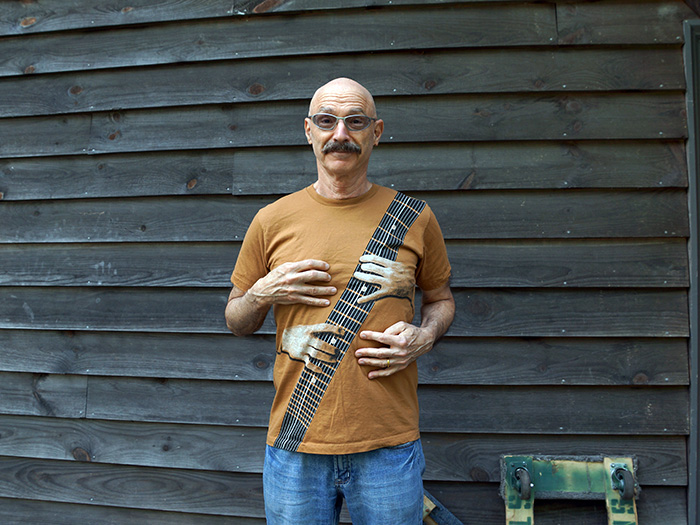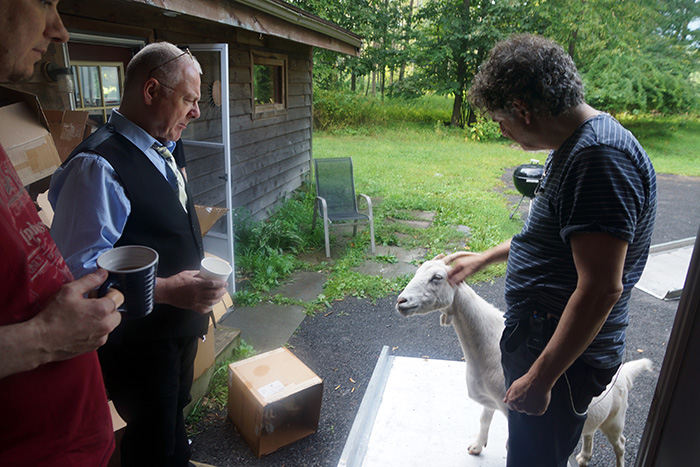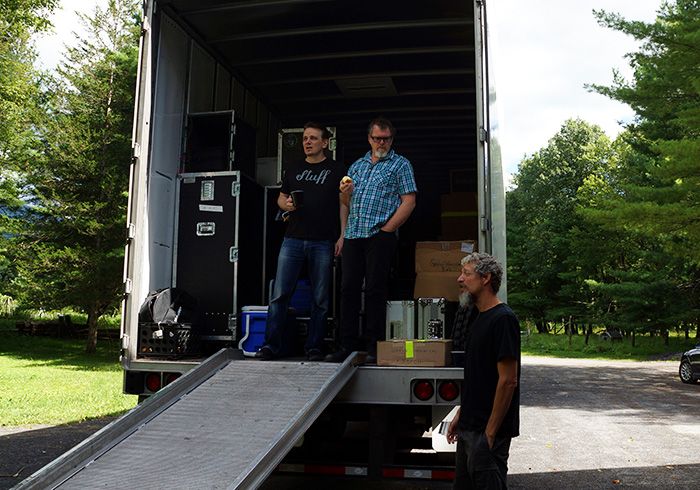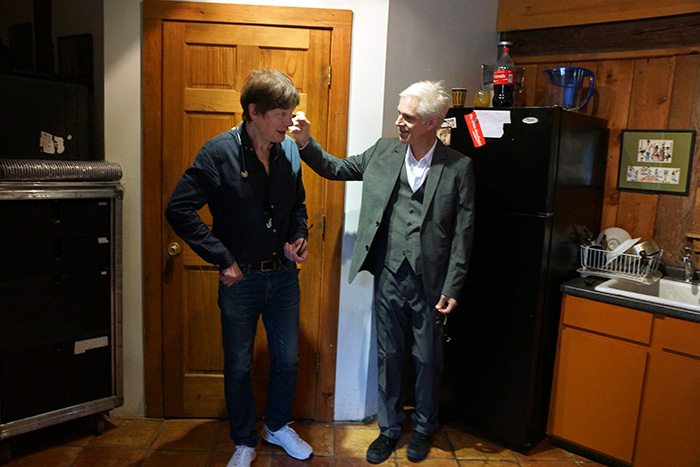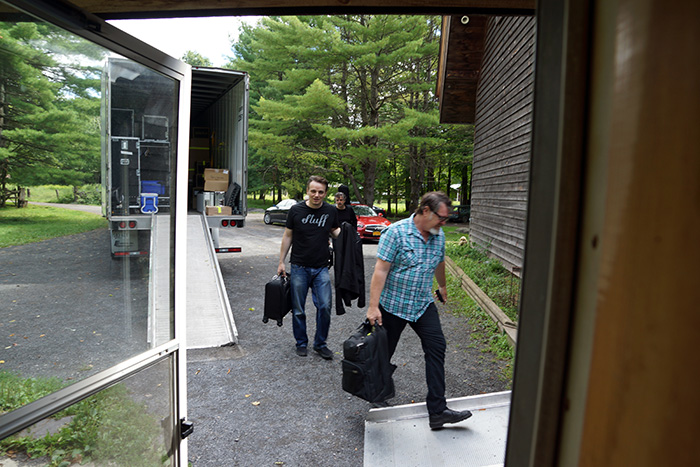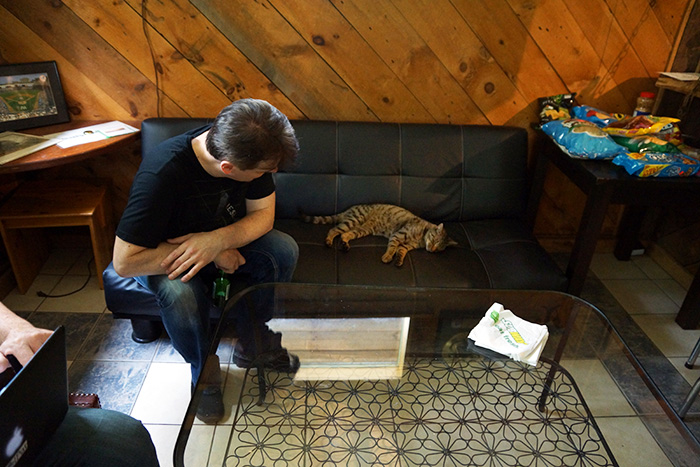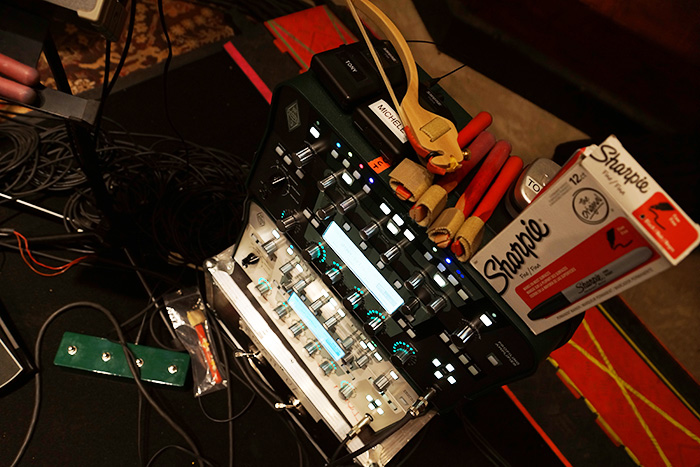 More soon