The rain seems to be following us to every show.
In fact, looking back, there has been only one show where it didn't rain. And the last few, London, Dublin, Eden Project, were huge downpours.

Well here in Dresden, no flood, but plenty of regular rain greeted us, as we drove in.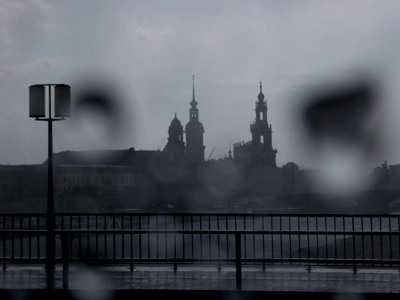 The venue was wet too...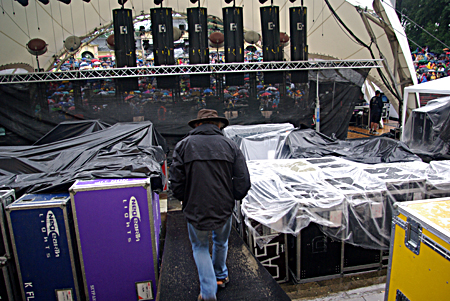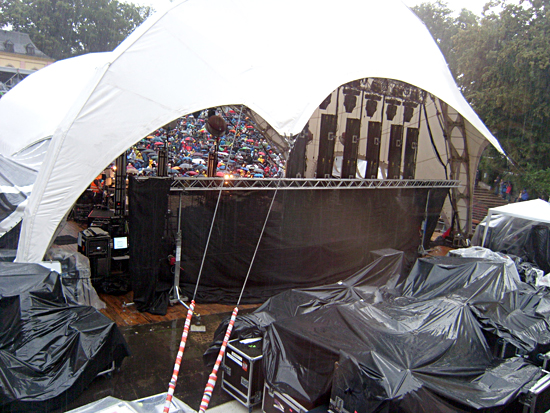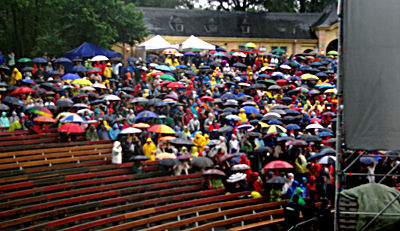 Our opening act had car trouble, didn't make it to the show - so we did a longer set than usual.
Here's the setlist, including for the first time, Biko.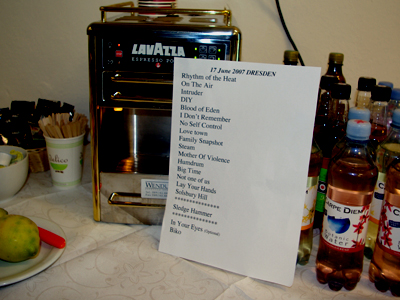 And, as usual, the show was great - we sympathized with the audience, who stuck it out through the rainy night.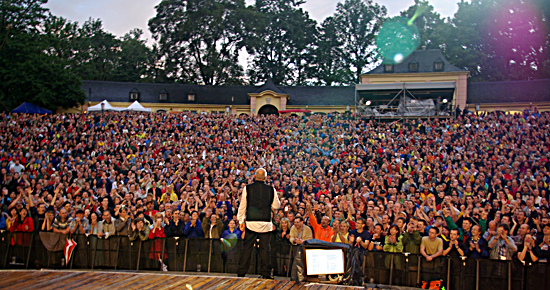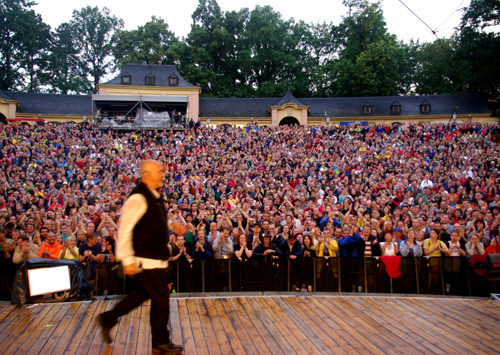 I saw the audience pointing up to a rainbow.
Caught a photo of it... nice to have something special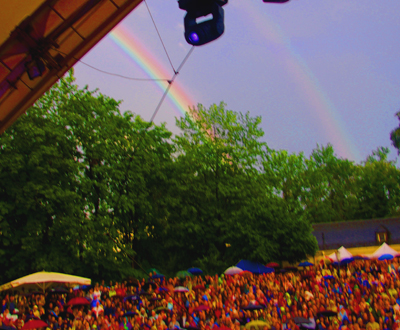 (Yes, I did have to kick up the saturation in that photo to show the rainbow better!)