TONY LEVIN'S WEB DIARY

the PETER GABRIEL
BACK TO FRONT TOUR
Fall, 2012
page 19 - Las Vegas Show

I know it's pretty lame to take photos out of the plane window, but... what can I say, I love my new camera...

Over Nevada, headed for Las Vegas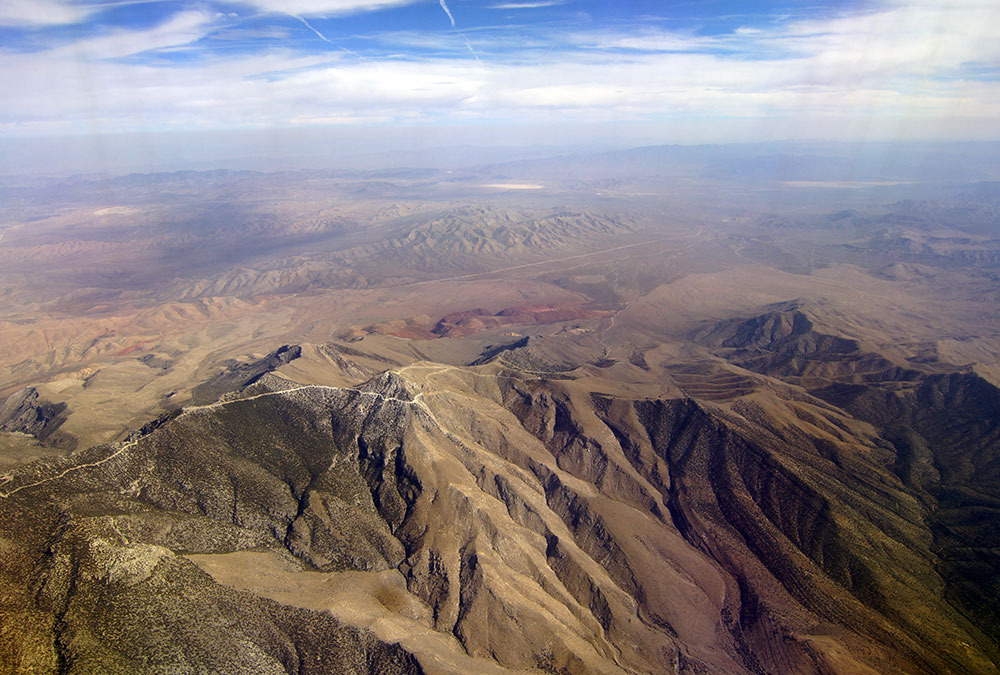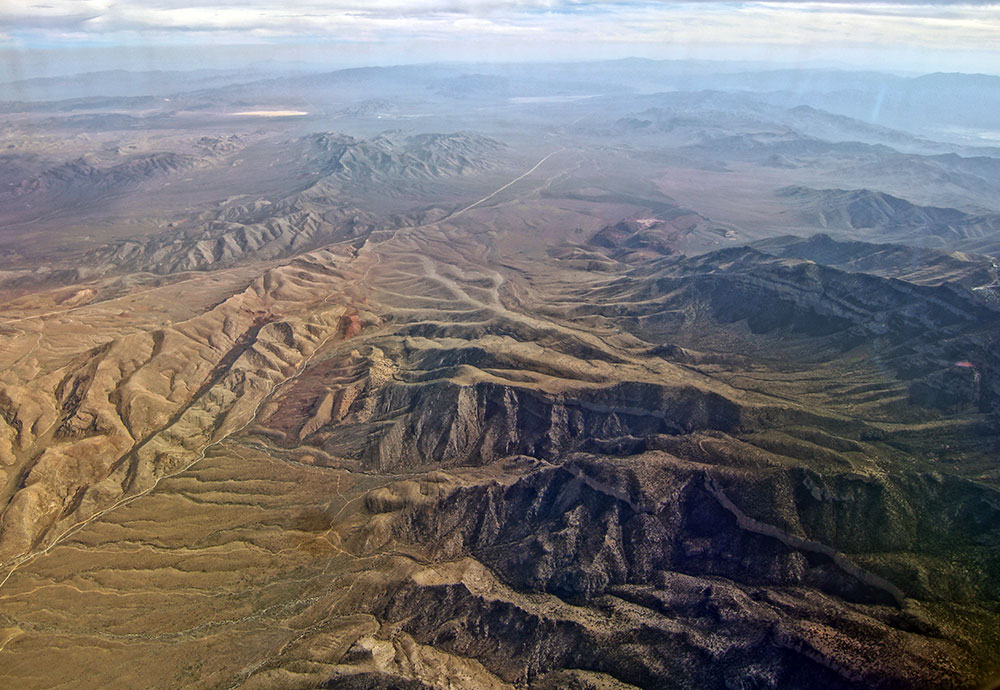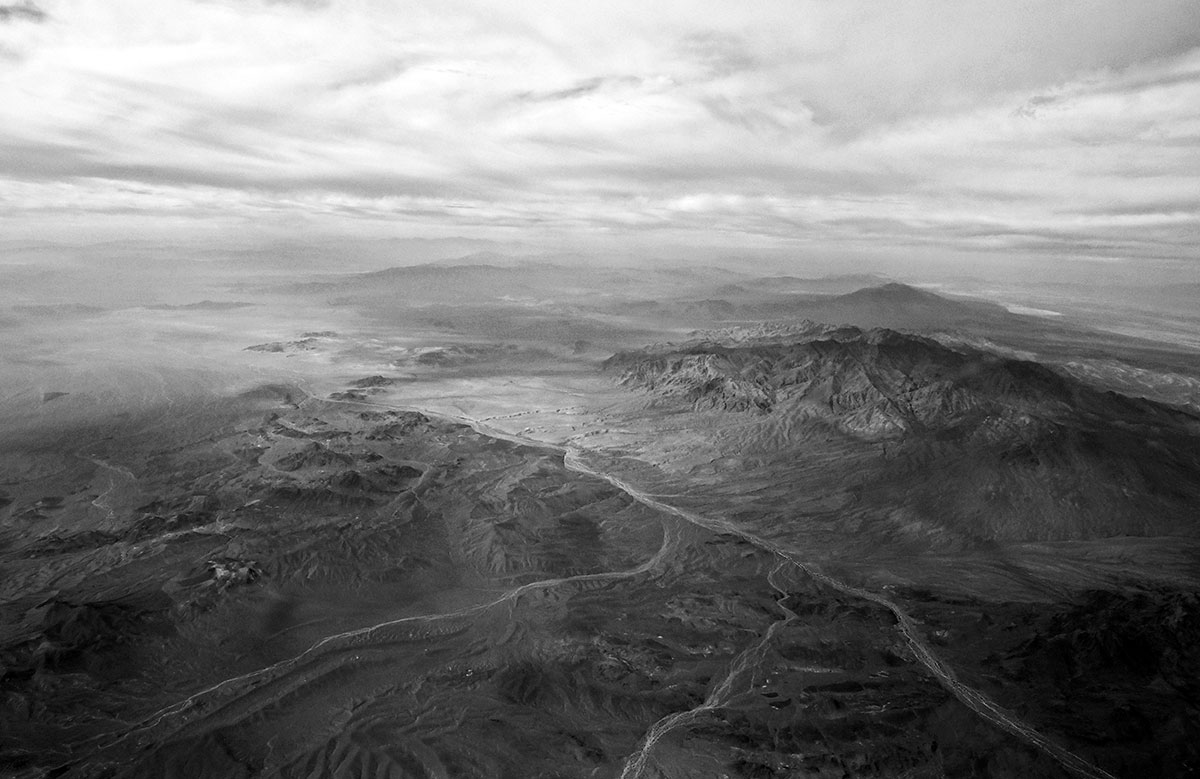 Okay, back on the ground...

We're playing tonight at Planet Hollywood - quite a different venue than the sports arenas we've been at most shows.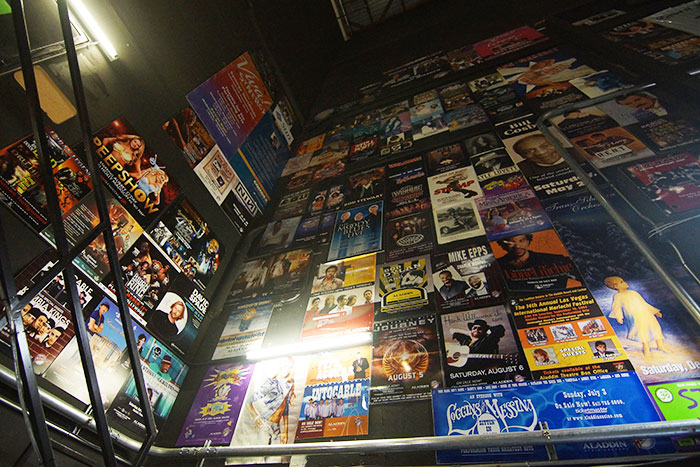 I see the cable mess hasn't improved a whole lot since back at rehearsals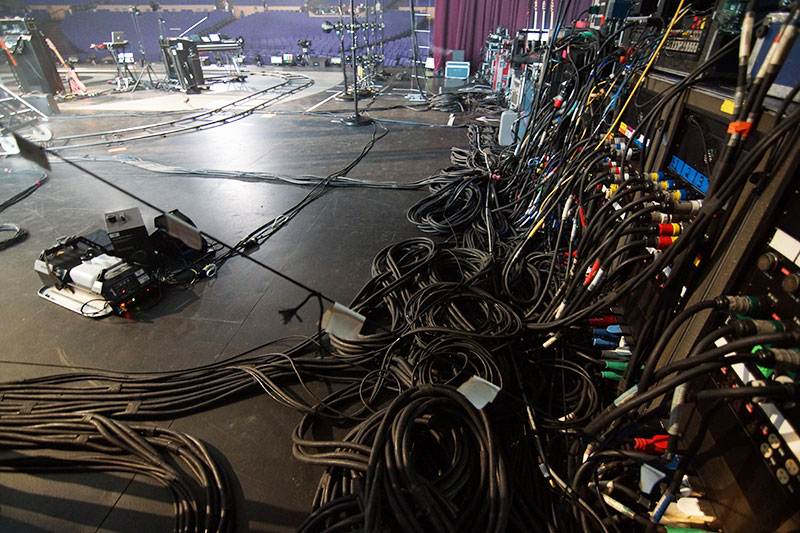 Soundcheck - this time we're there early enough to catch the guests coming in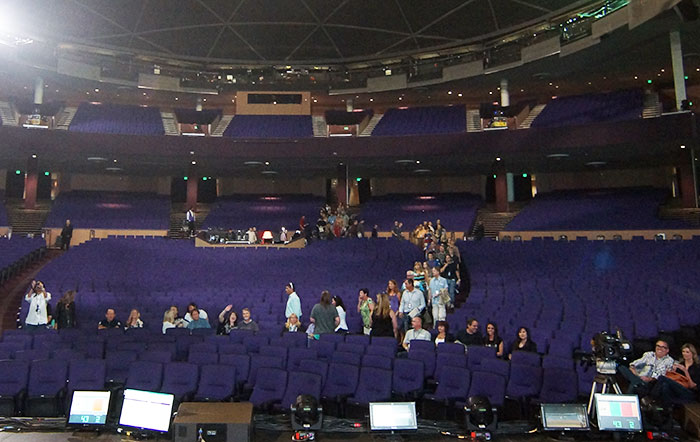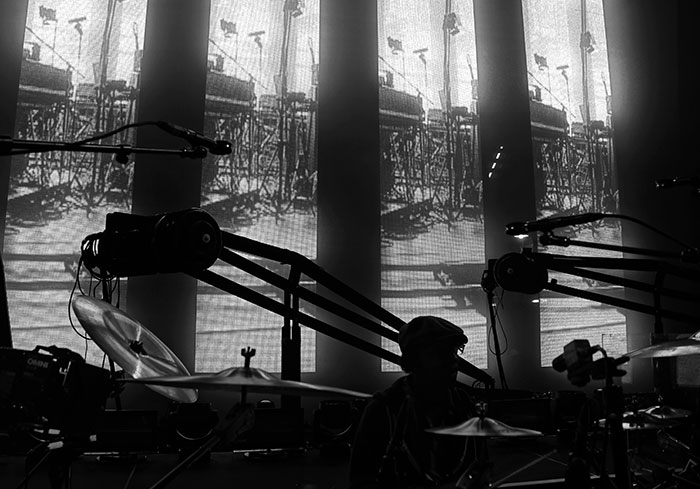 Backstage after soundcheck... there are lots of rock tours in the world, but not many have this scene backstage!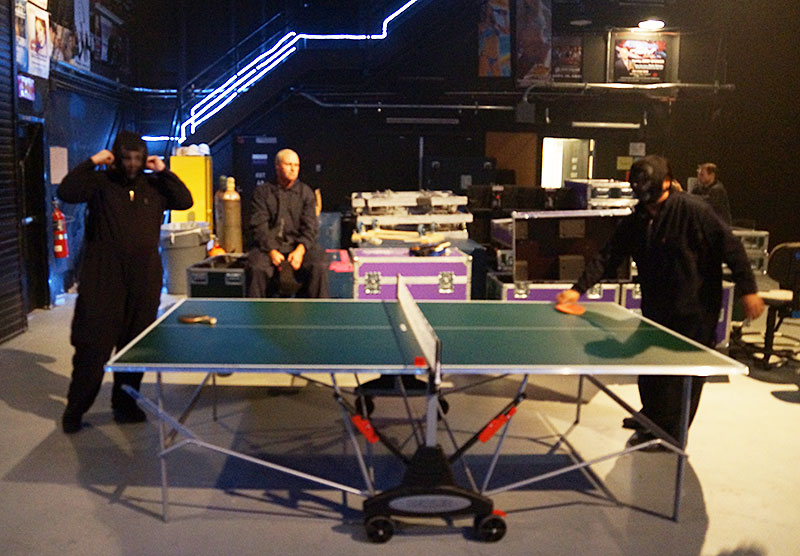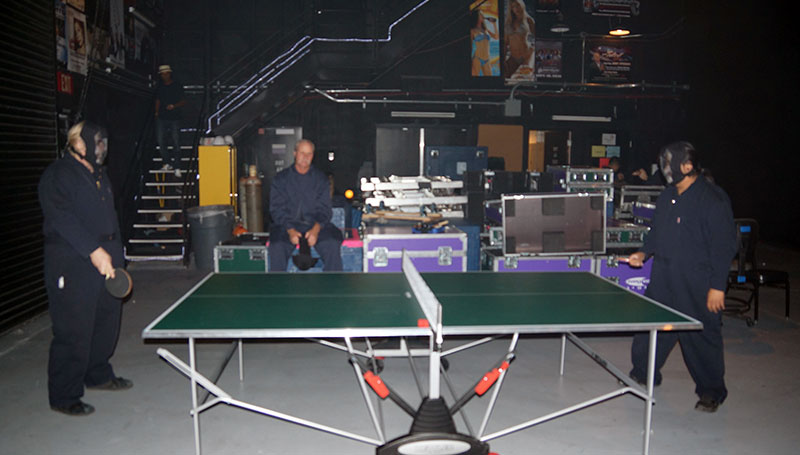 Ready to go onstage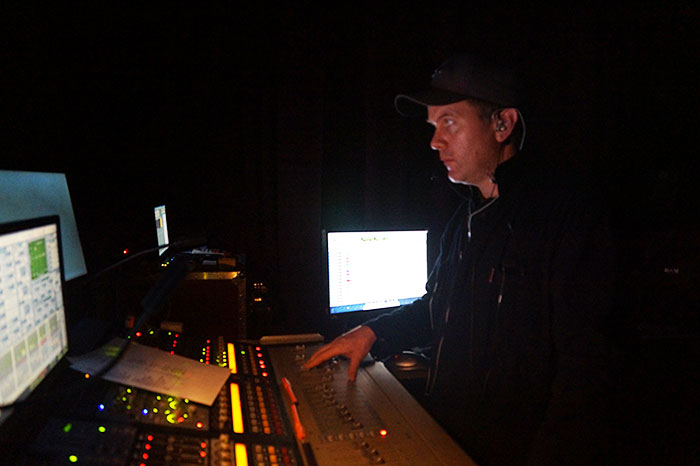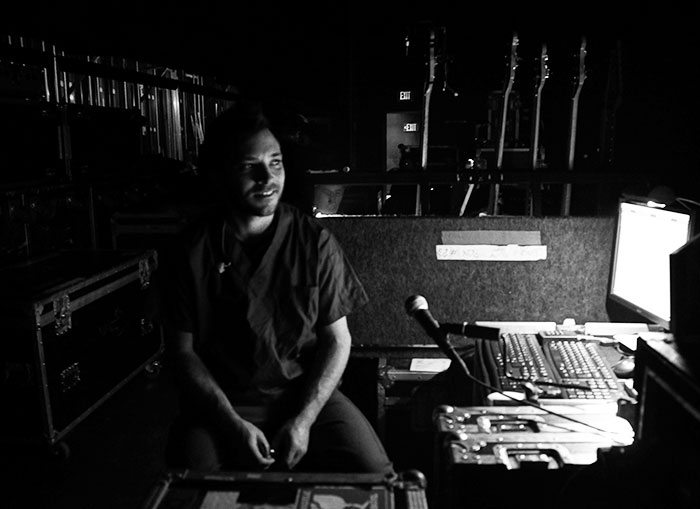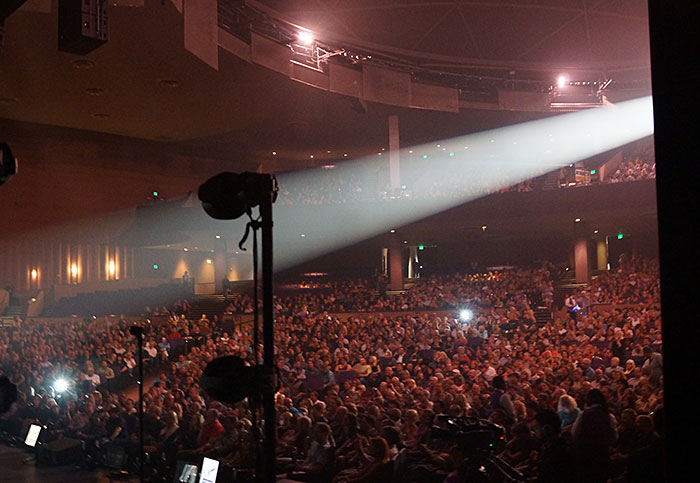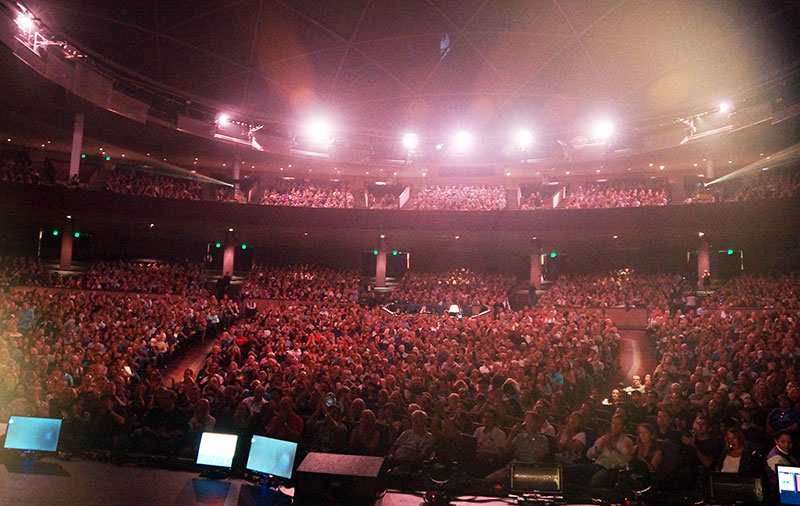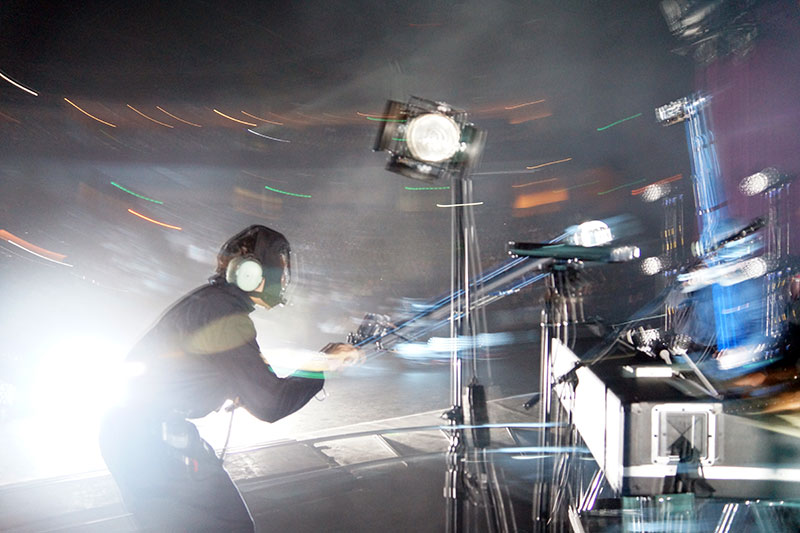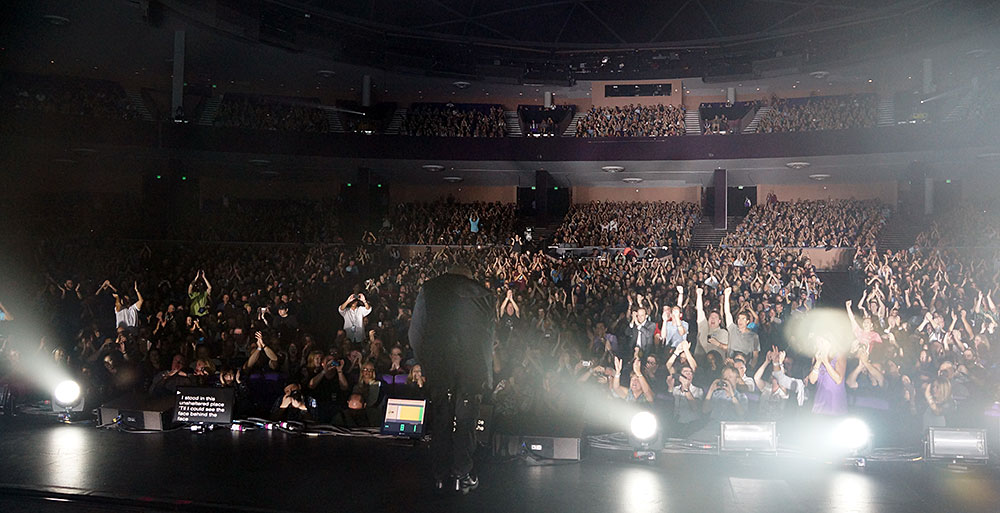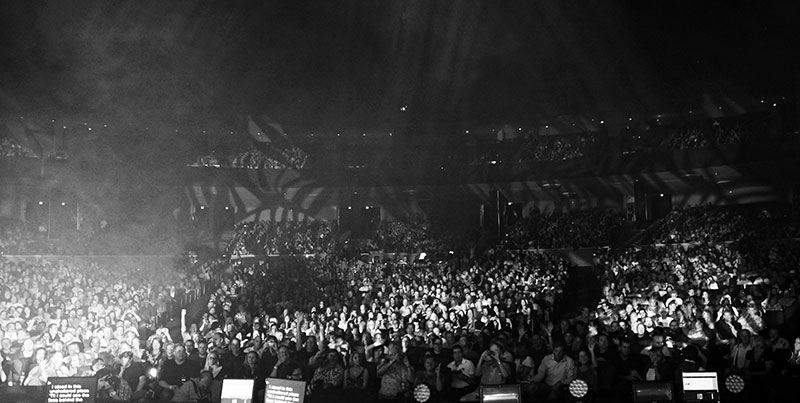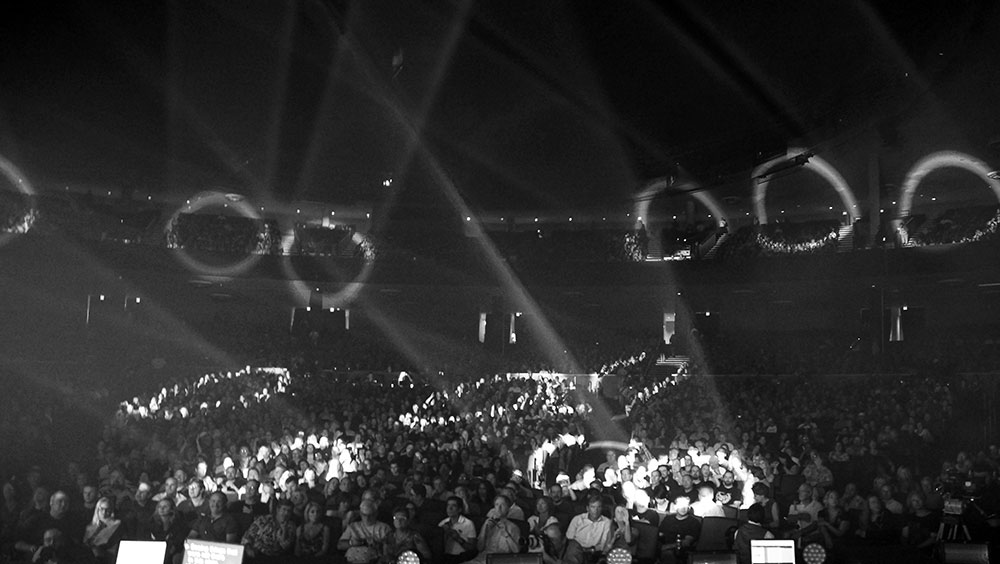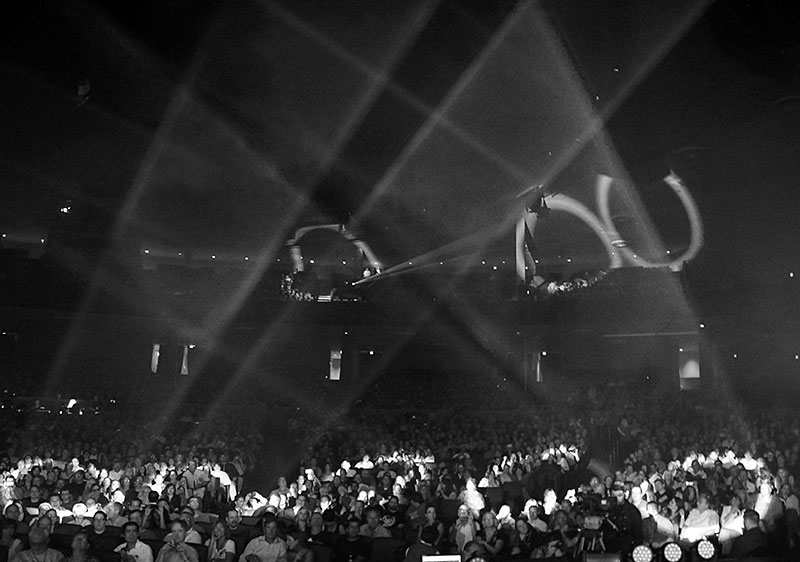 A special announcement: Dan, of our crew, got married last night, at the Graceland Wedding Chapel, here in Las Vegas!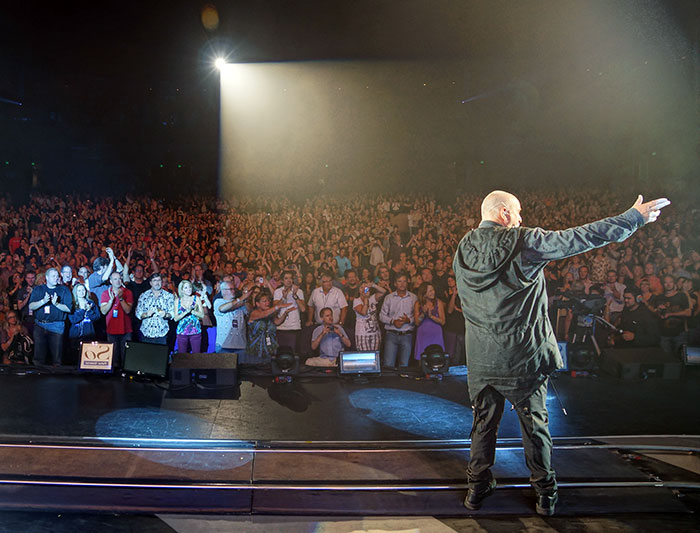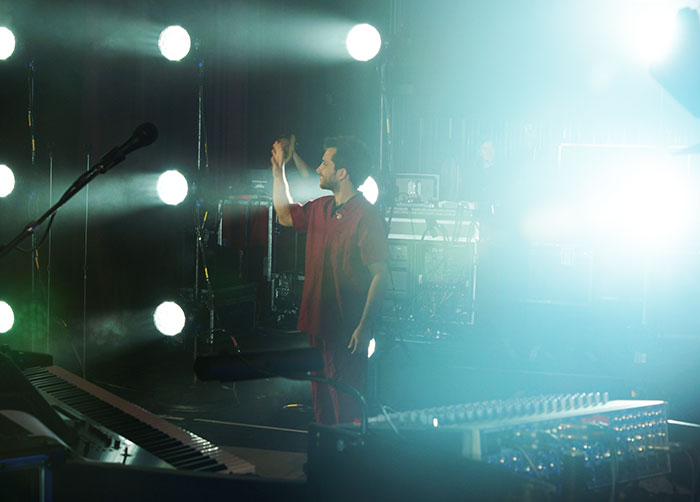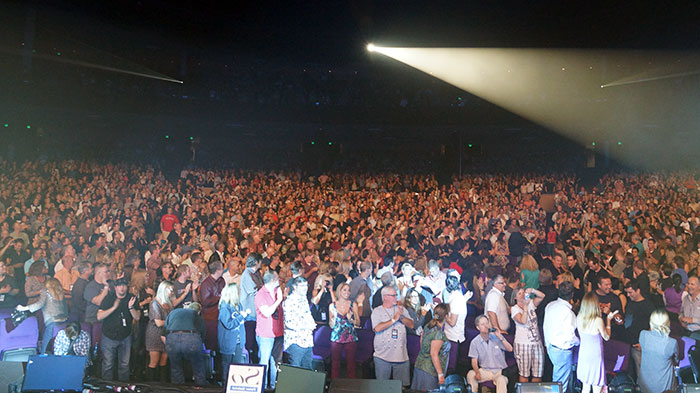 Peter brings the bride, Etan, up from the audience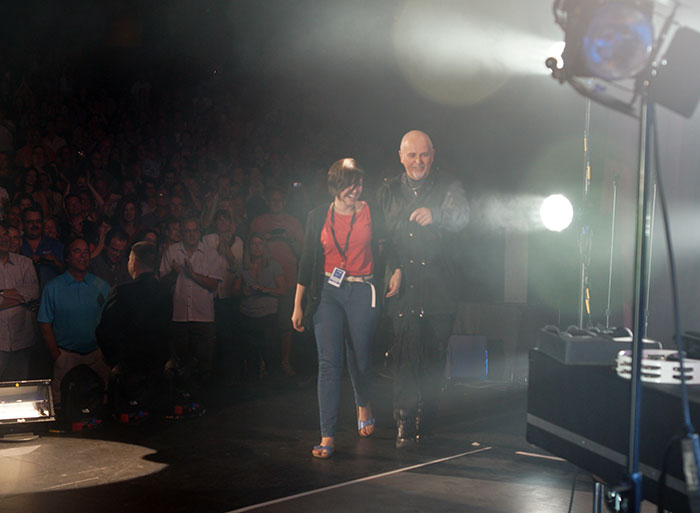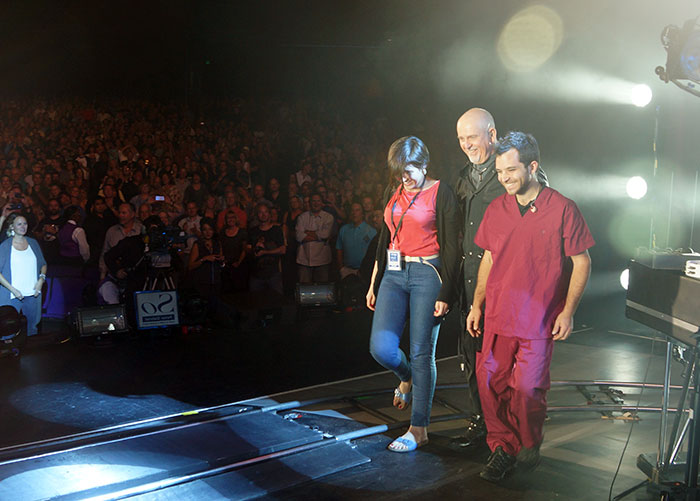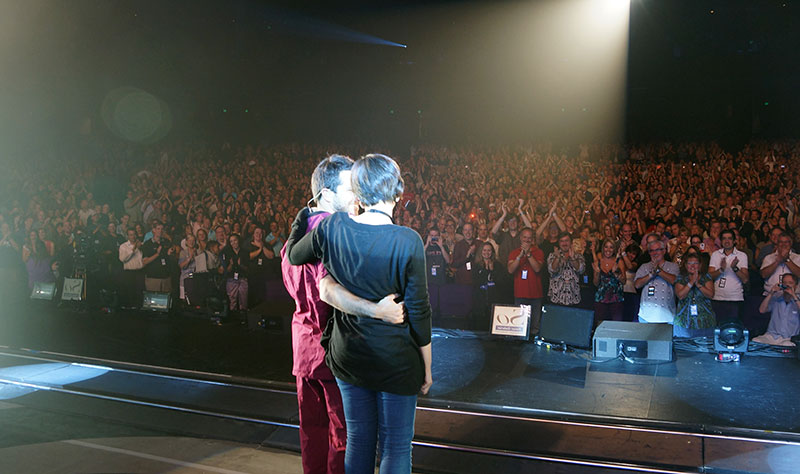 Back to the show...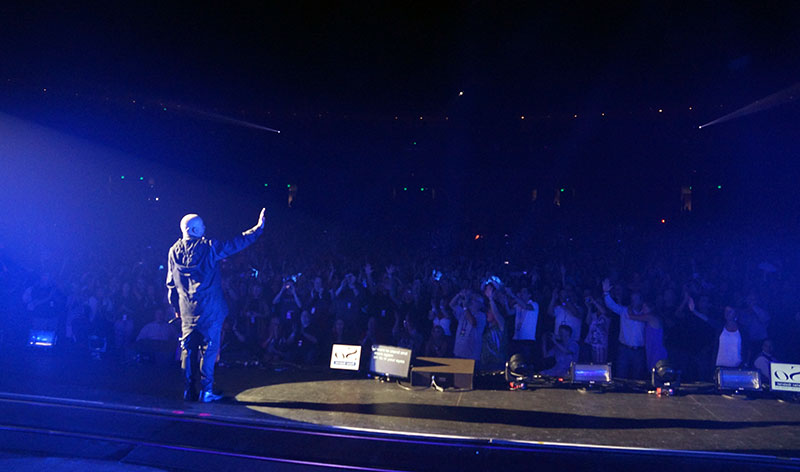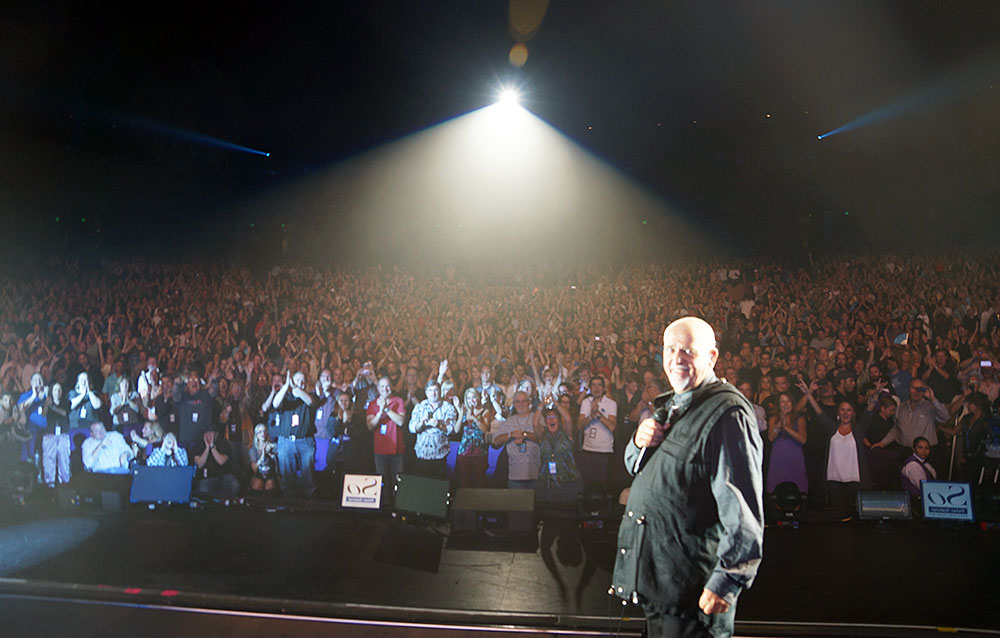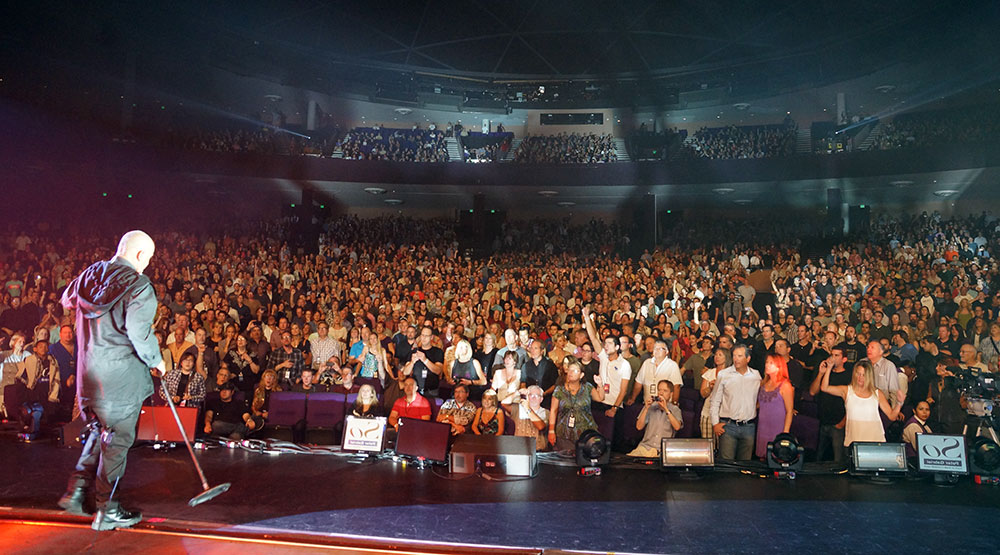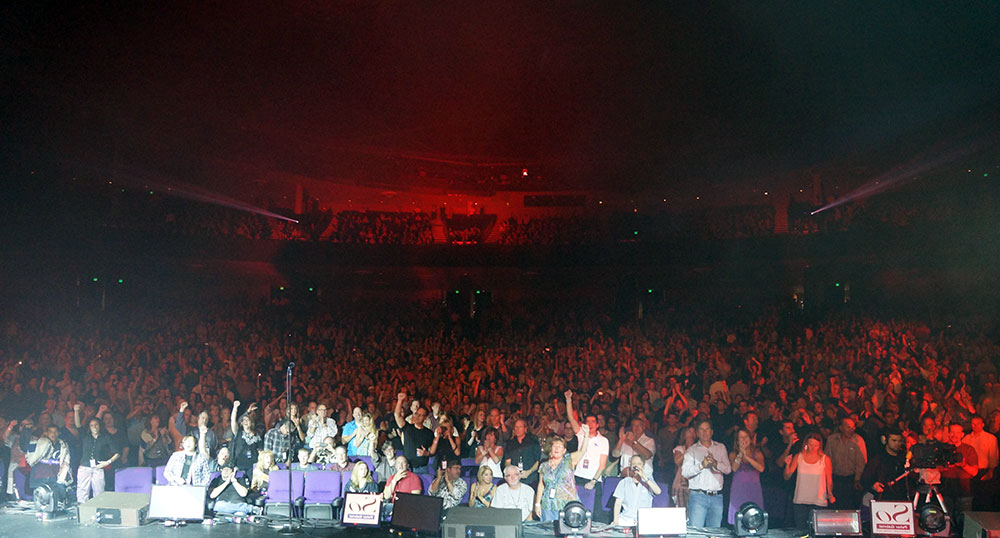 More soon... tomorrow's show is at the Hollywood Bowl in Los Angeles.