TONY LEVIN'S WEB DIARY

the PETER GABRIEL
BACK TO FRONT TOUR
Fall, 2012
page 20 - Los Angeles Show

The Hollywood Bowl, in North Hollywood - it's a great place to see a show, and to play in.

Kirby watches soundcheck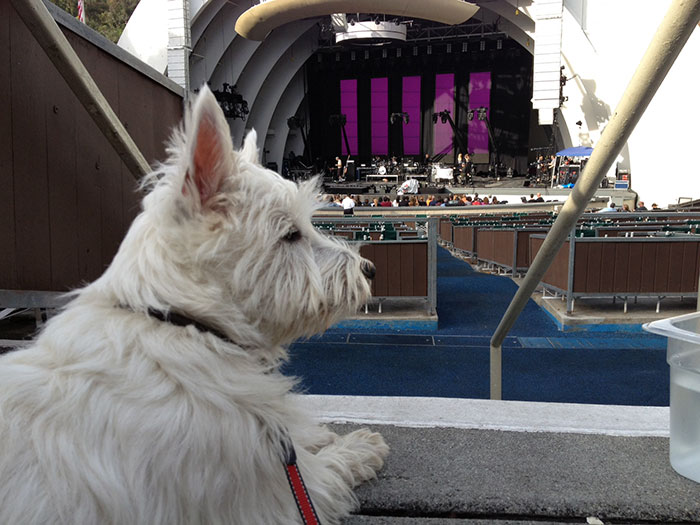 It's a beautiful day, and we have guests watching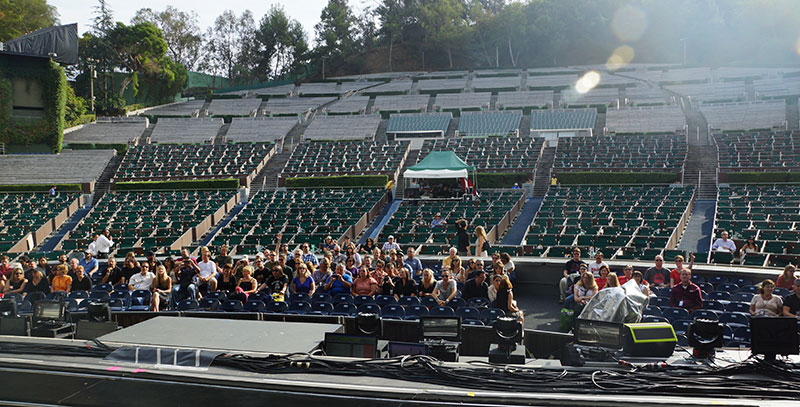 You'll notice among the guests is Kirby, who my wife Andi brought out for the West Coast shows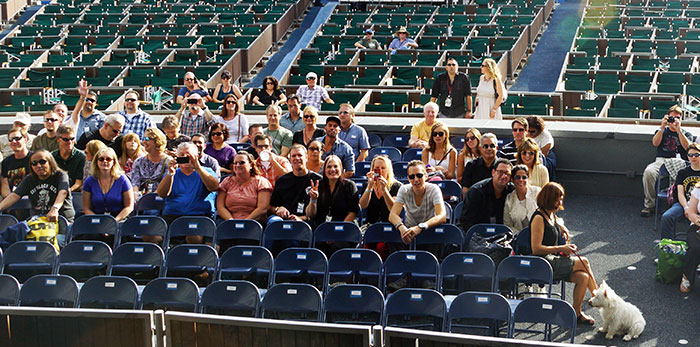 And a sign I've seen somewhere before. And, that rooster looks familiar too!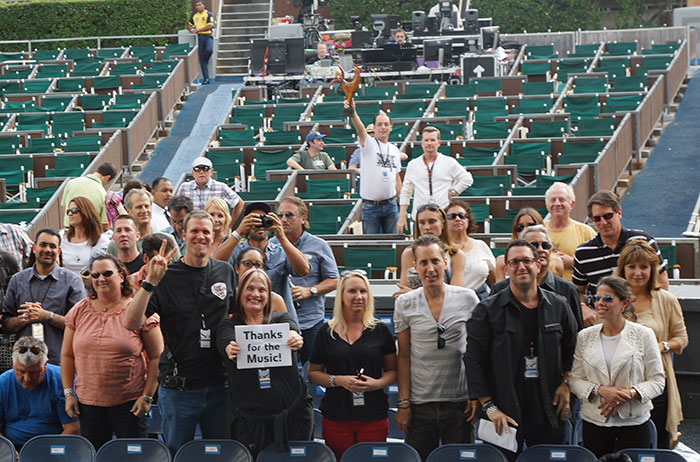 Here's the audience, ready for the show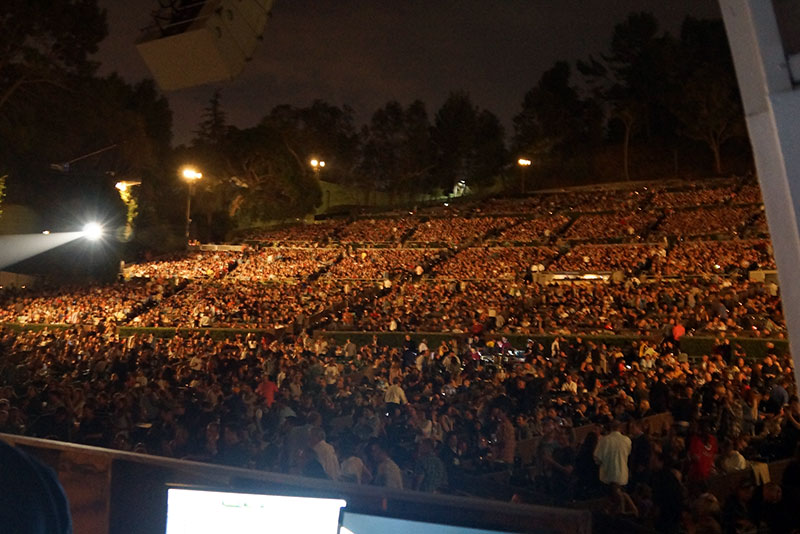 Dickie is always ready...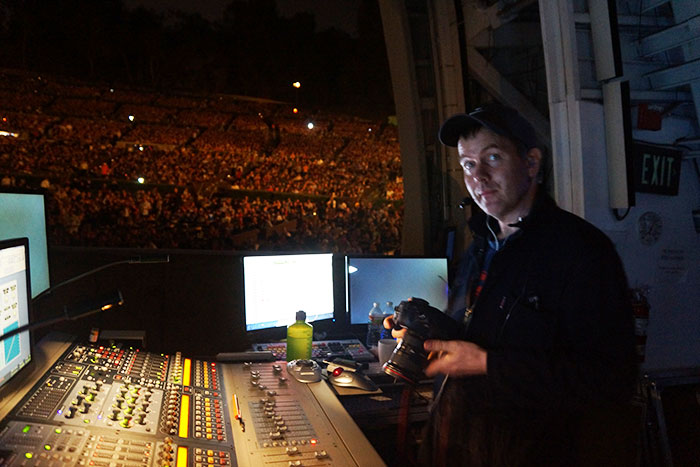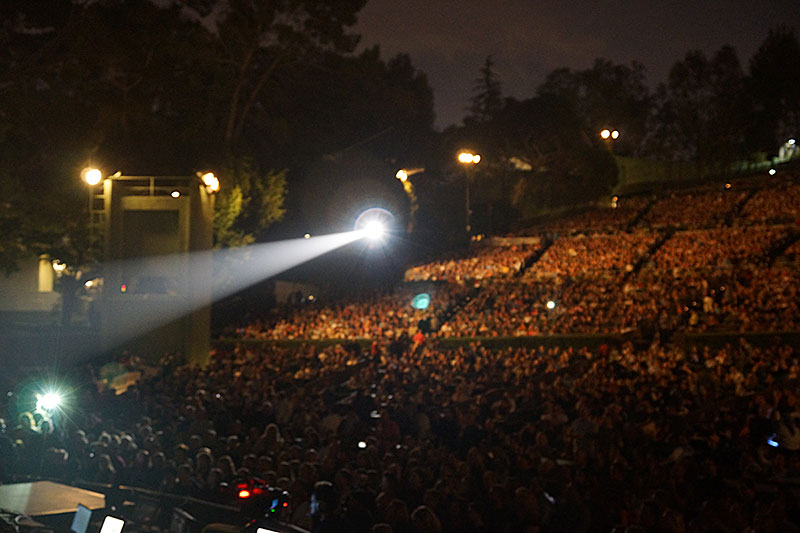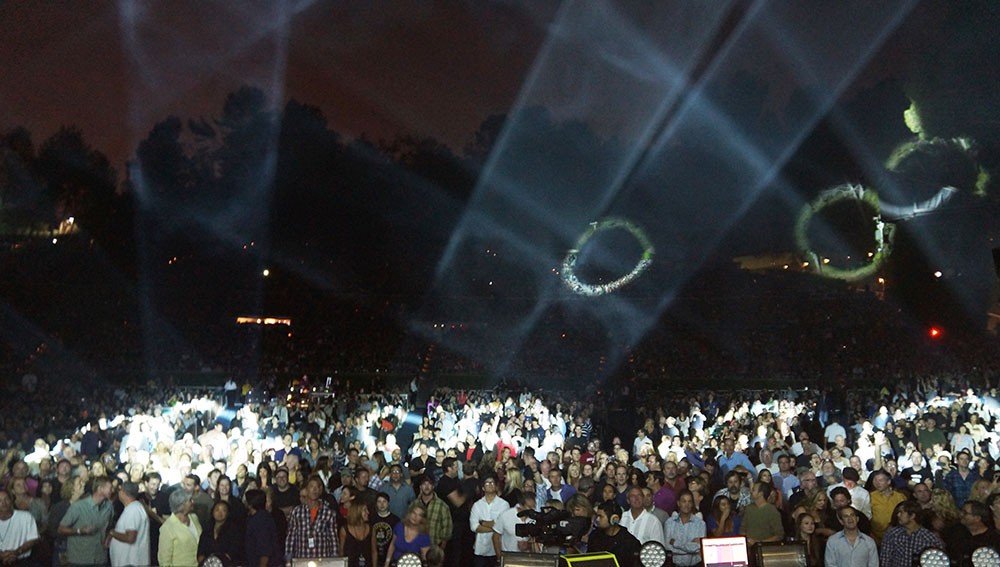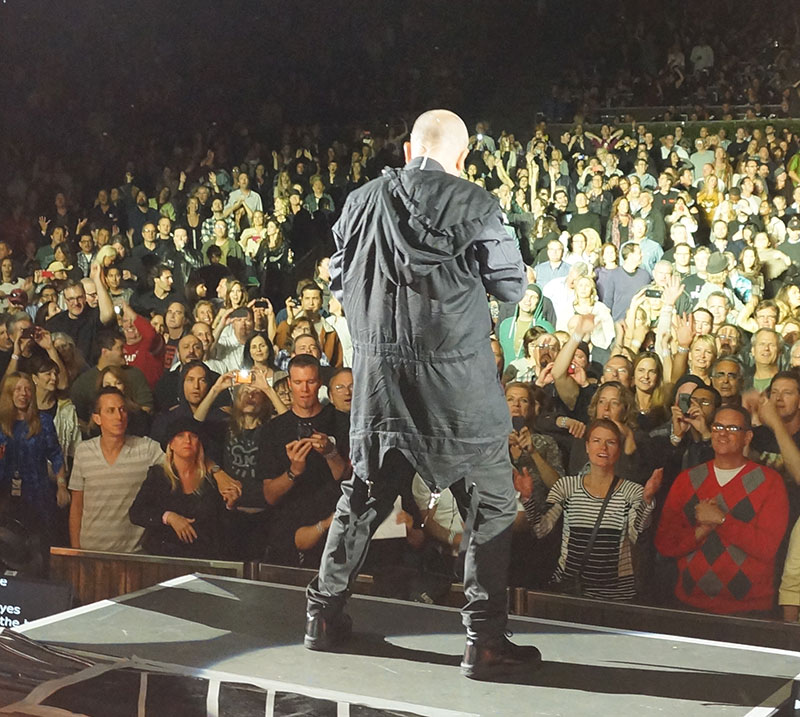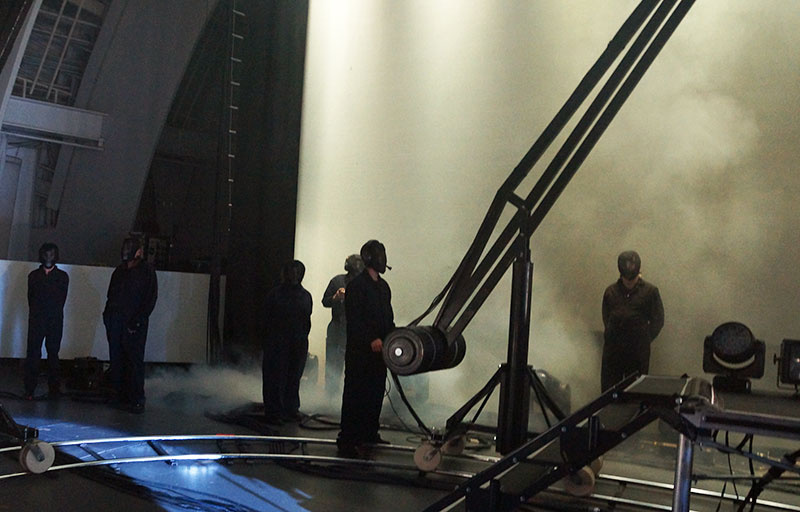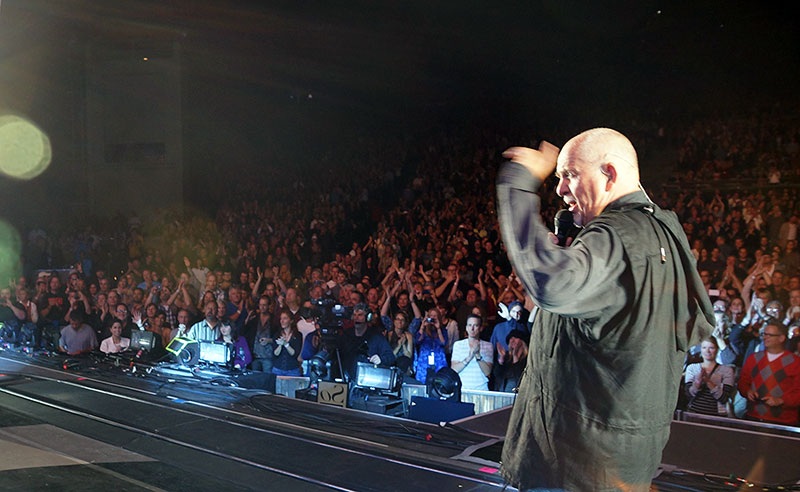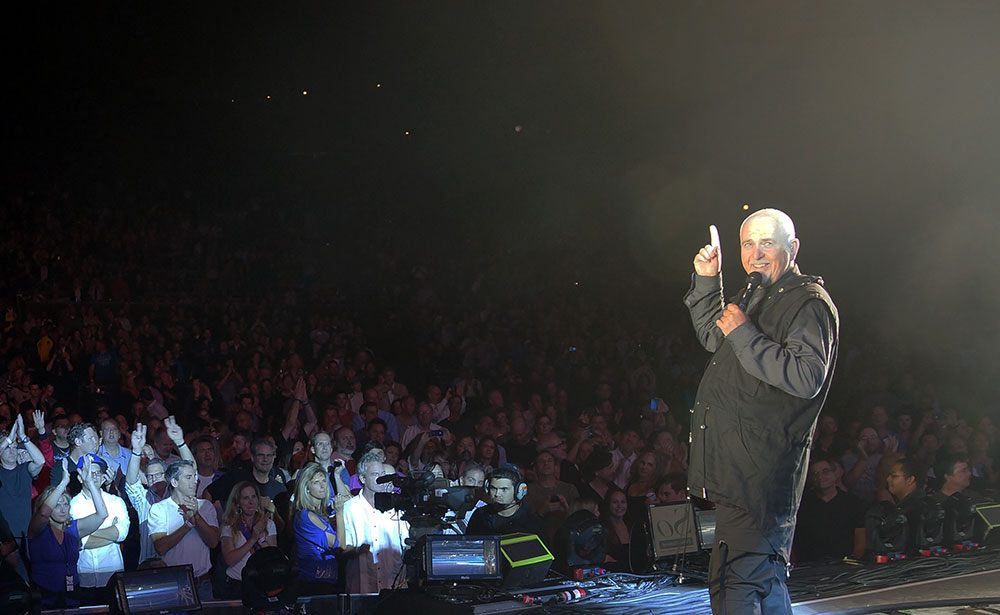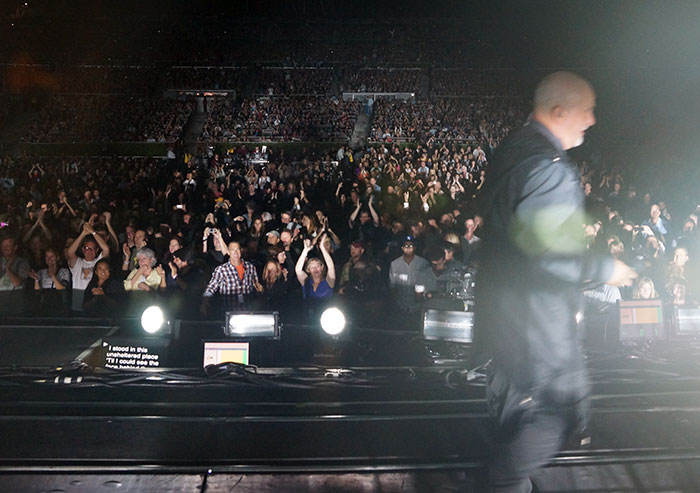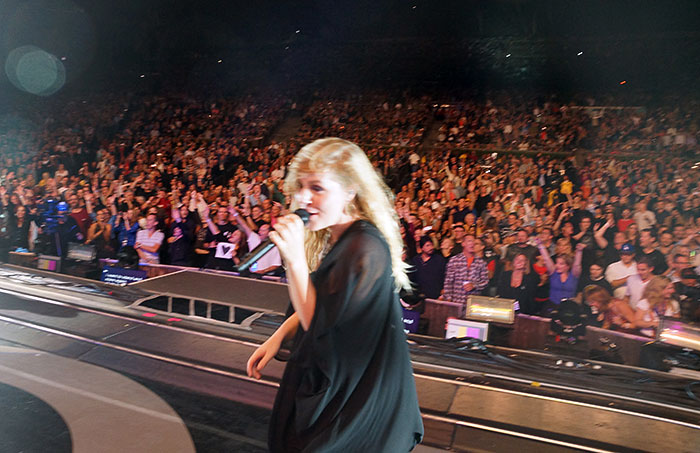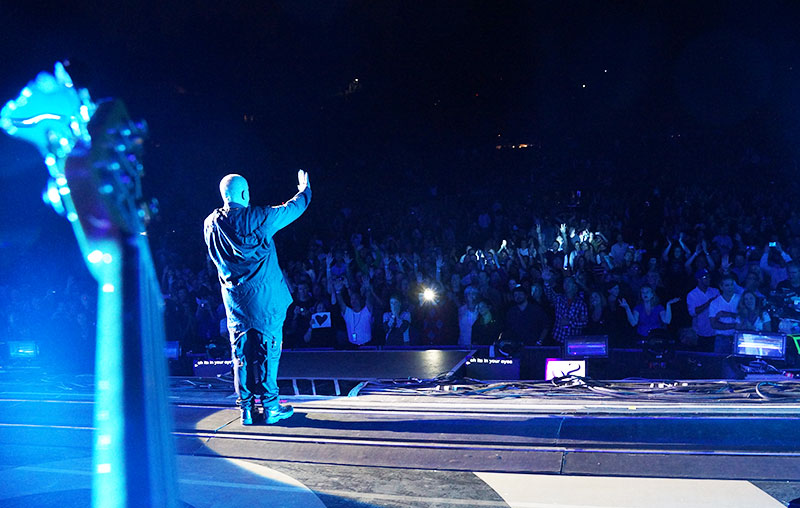 A surprise, at least to me... at start of In Your Eyes, actor John Cusack came onstage, presenting Peter with a boom box, reminiscent of a scene in his movie, Say Anything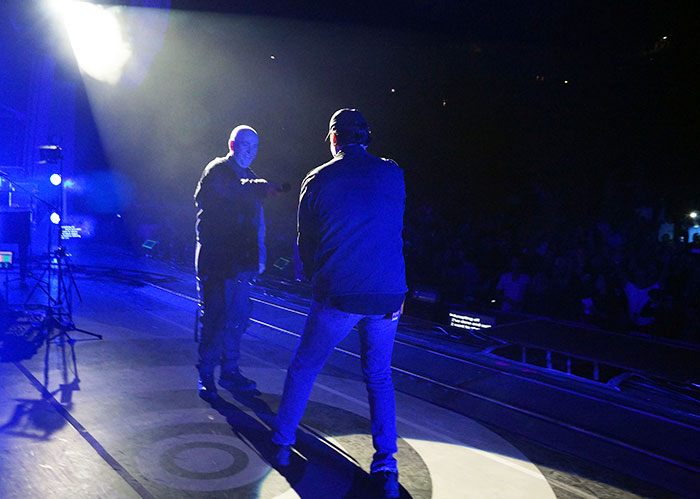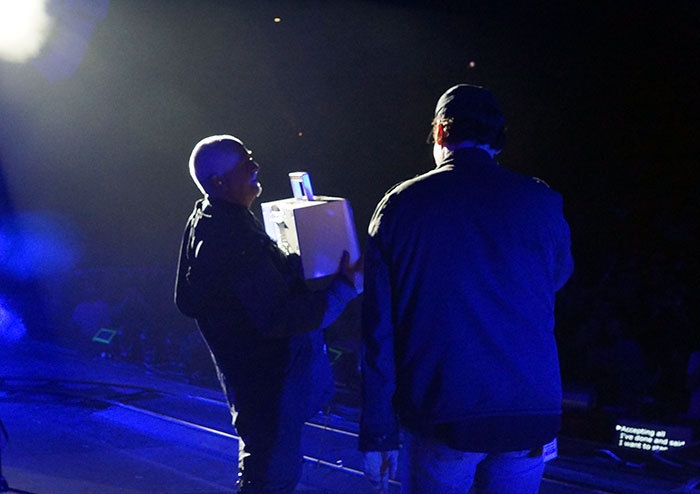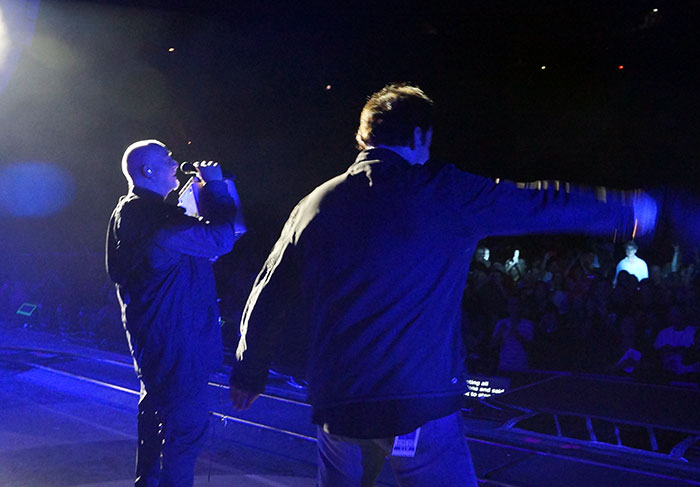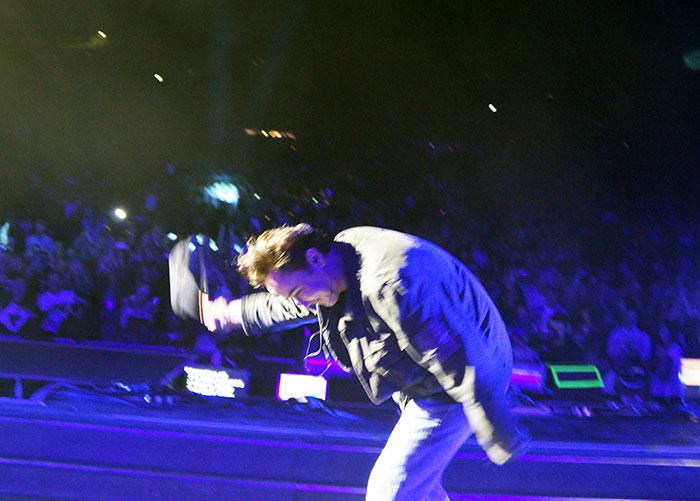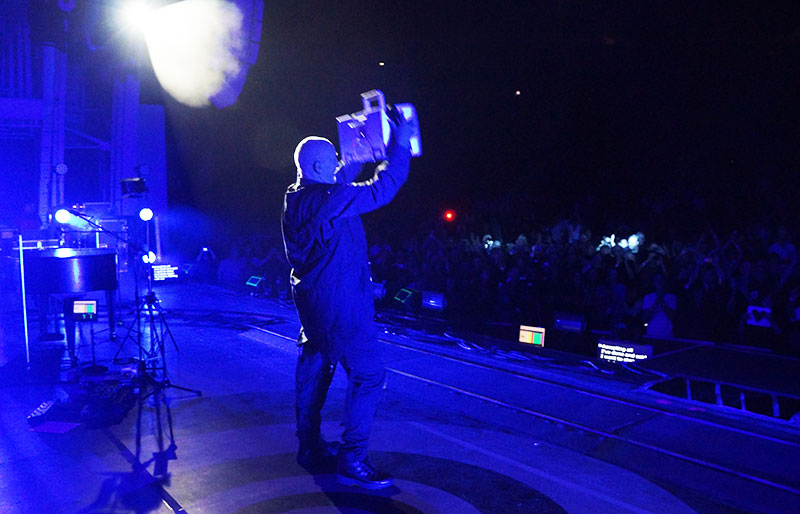 A few more pics from the show;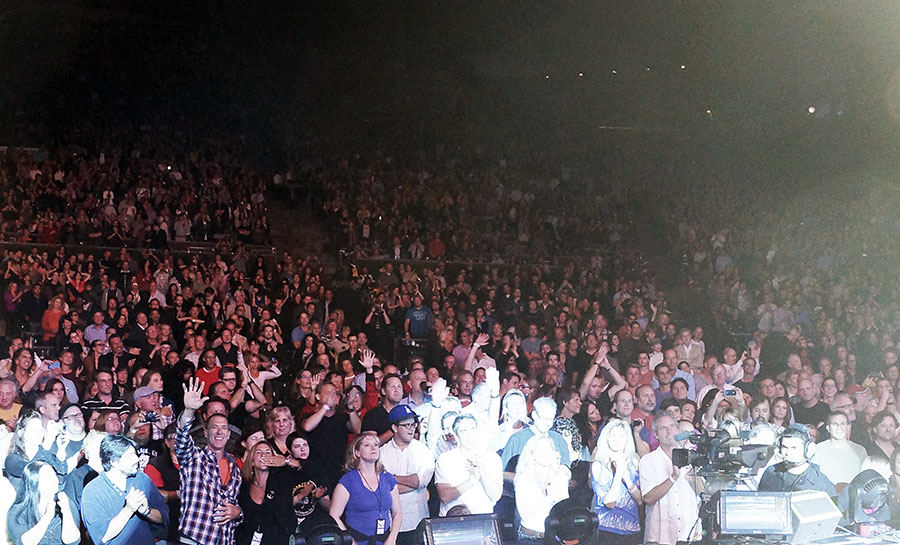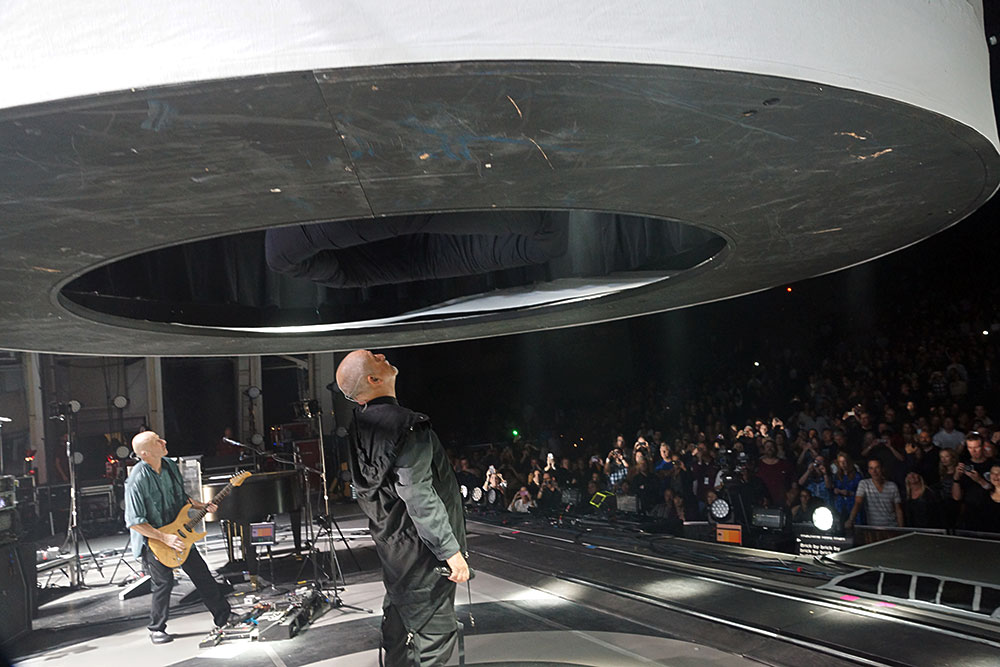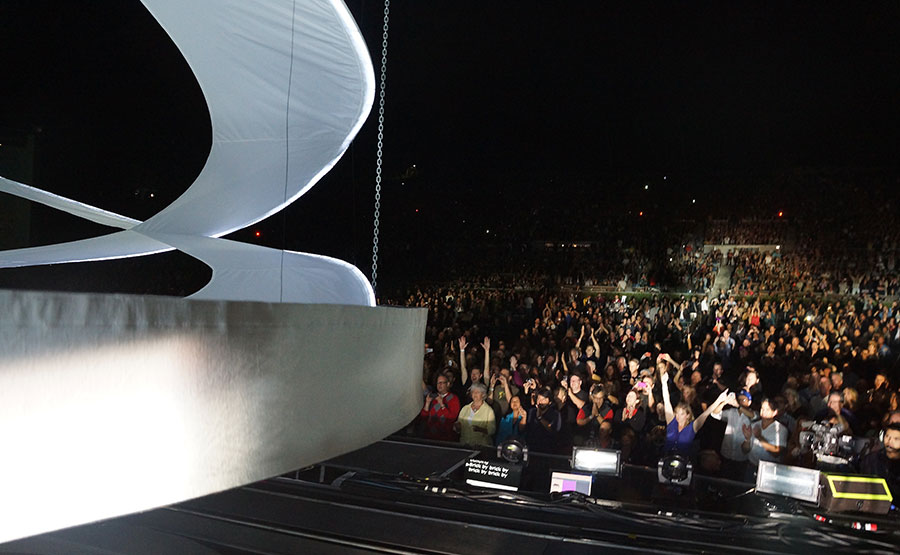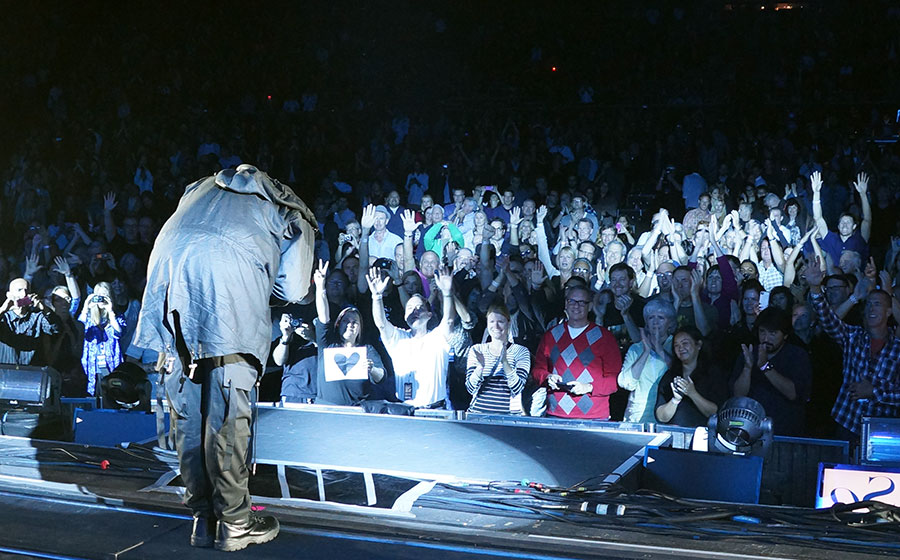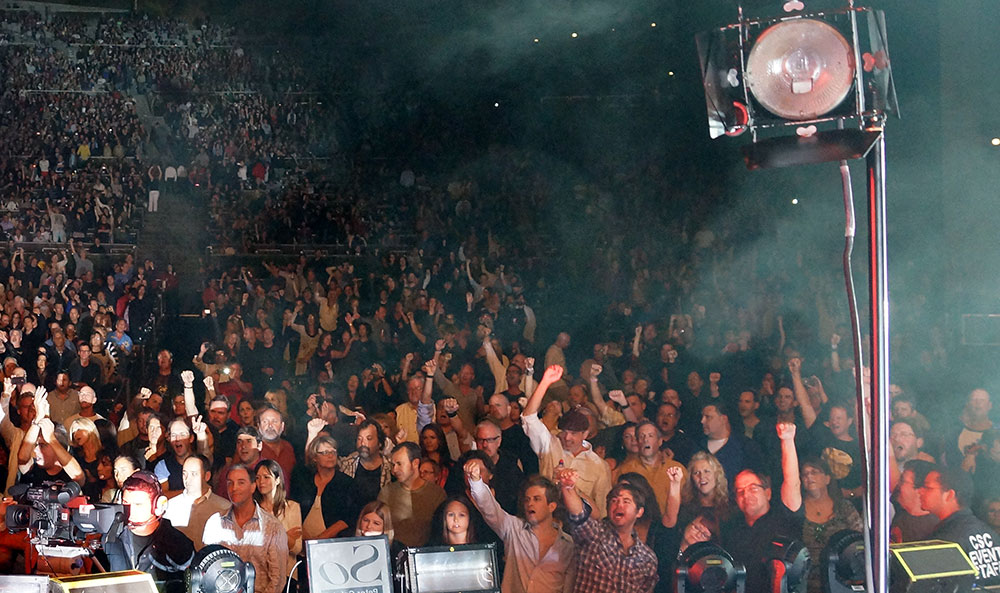 A friend of mine took some great shots from near the stage - mostly with me in them! - next page will be all of those.