PETER GABRIEL'S
BACK TO FRONT TOUR
Fall, 2012
page 2 - rehearsals


Well, we're all here now!




Manu Katche flew in from Paris




David Sancious, though he lives near me in New York State, had also been in Europe




That's David Rhodes in the back, doing something or other for his guitar.
I'll get a better photo of him sooner or later!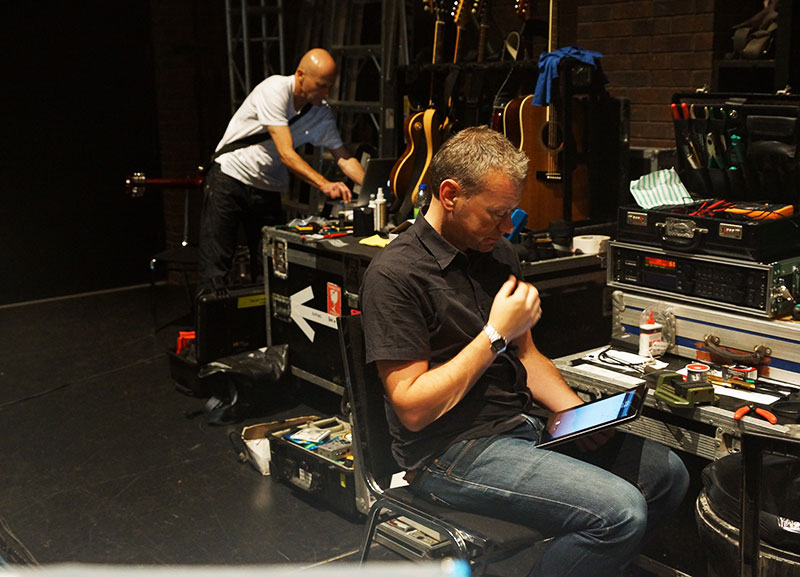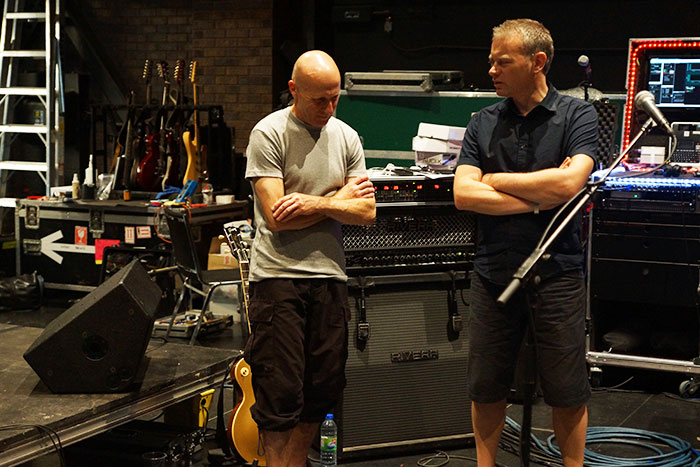 Peter, a bit across the room from me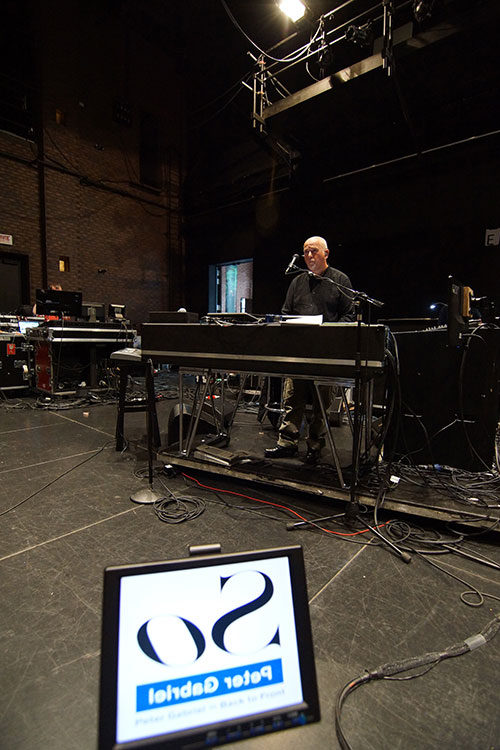 Even managed to take a shot, with tripod, including myself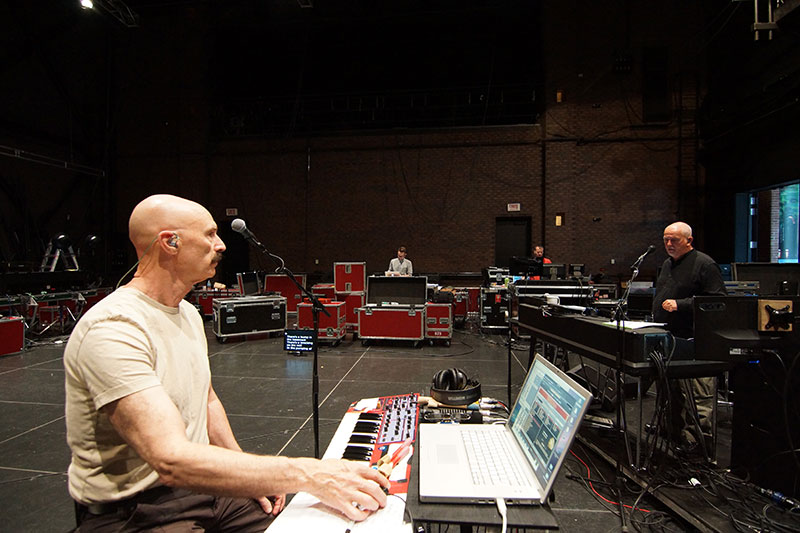 Some vocals to work out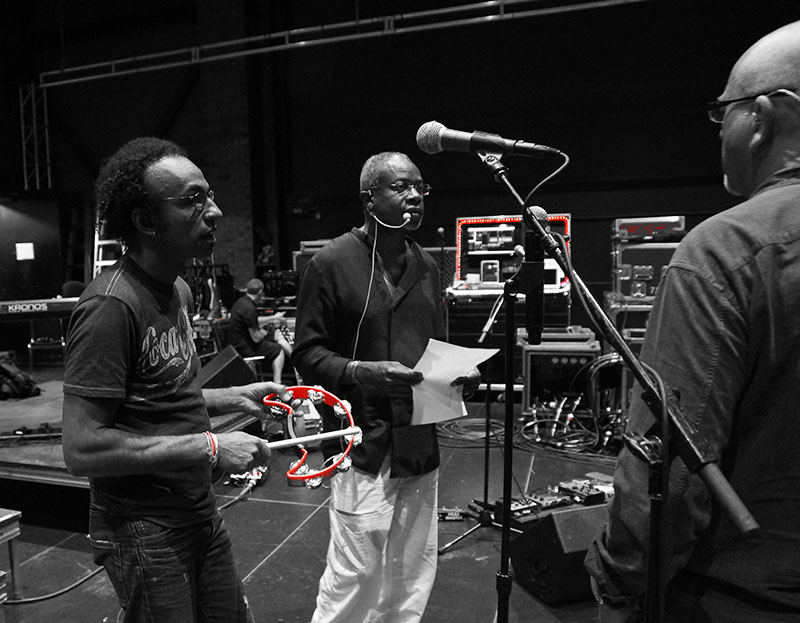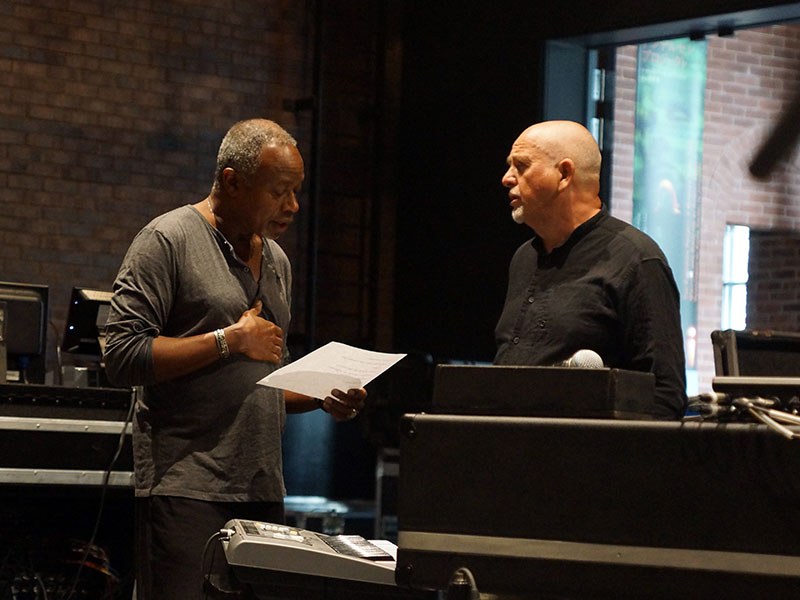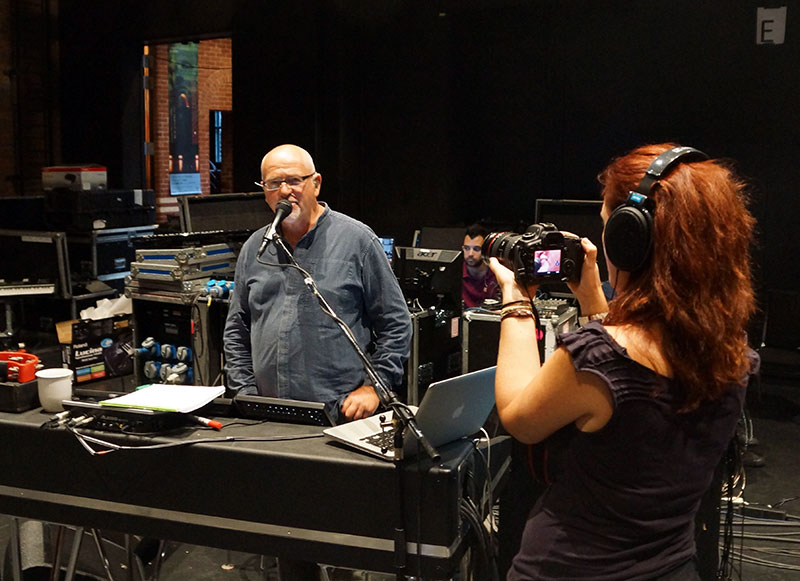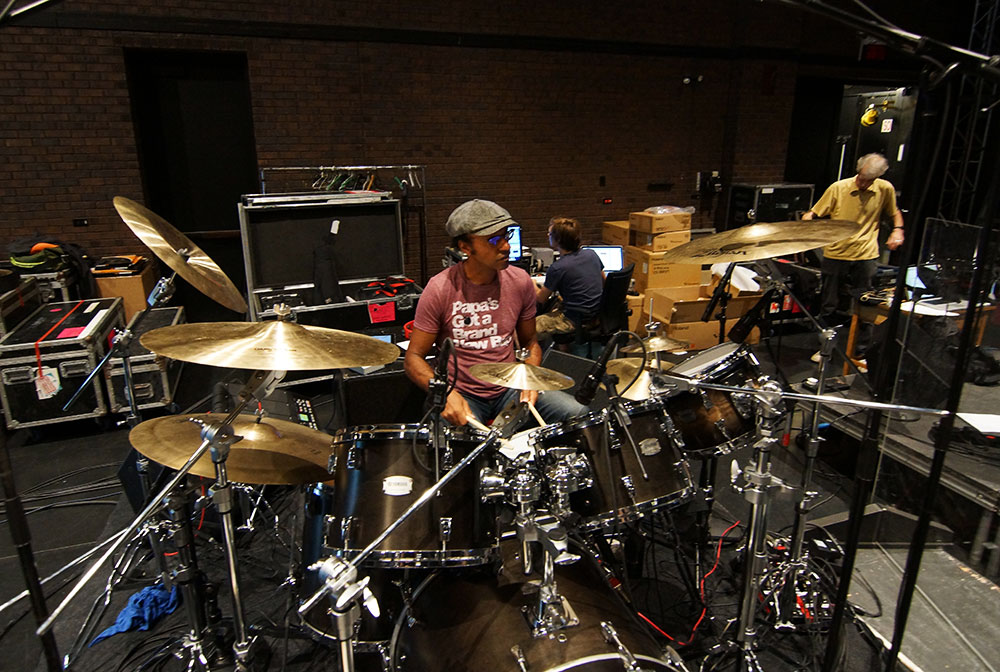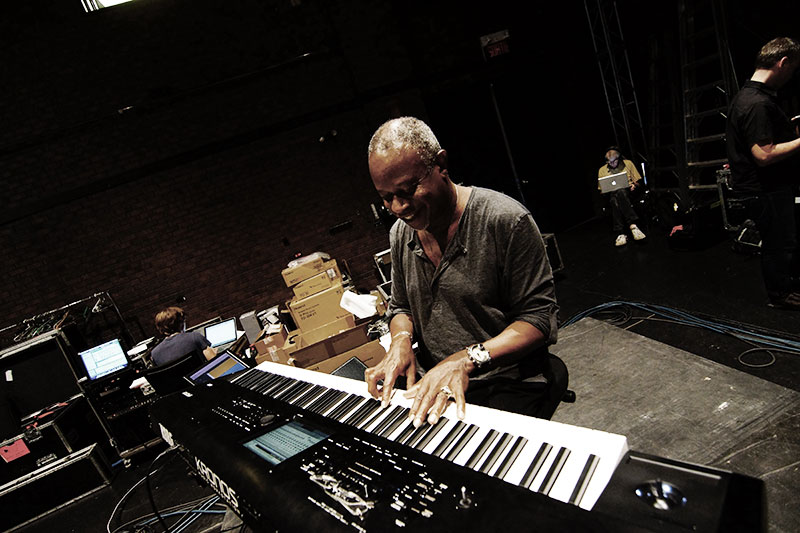 A look at my foot pedals... still deciding which to use. It depends a lot on the songs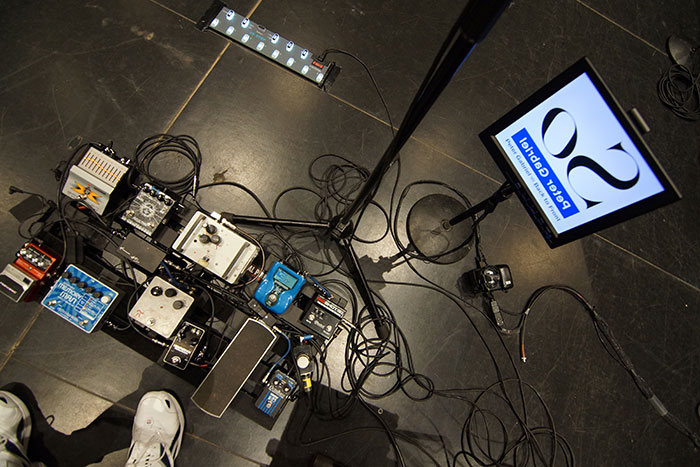 That big white one in the middle is a treasure to me - a prototype compressor that really works for my sound... of course it had broken about a year ago, and now that Michele fixed it, things are sounding right again!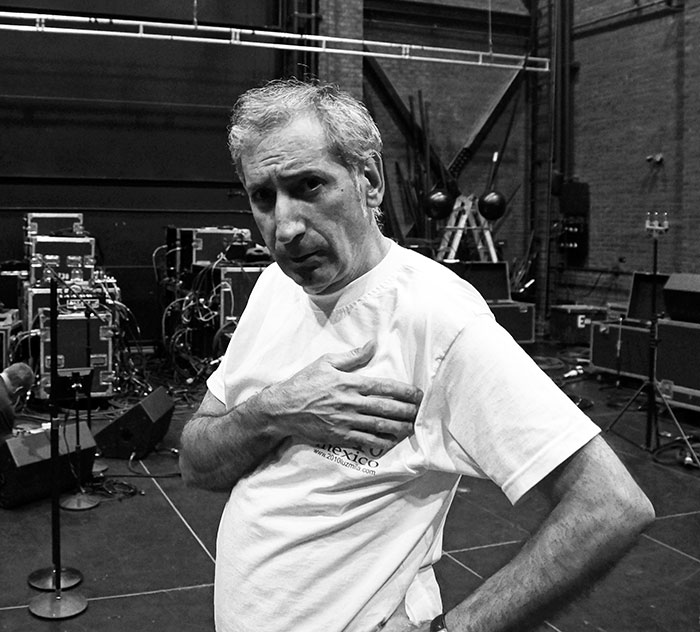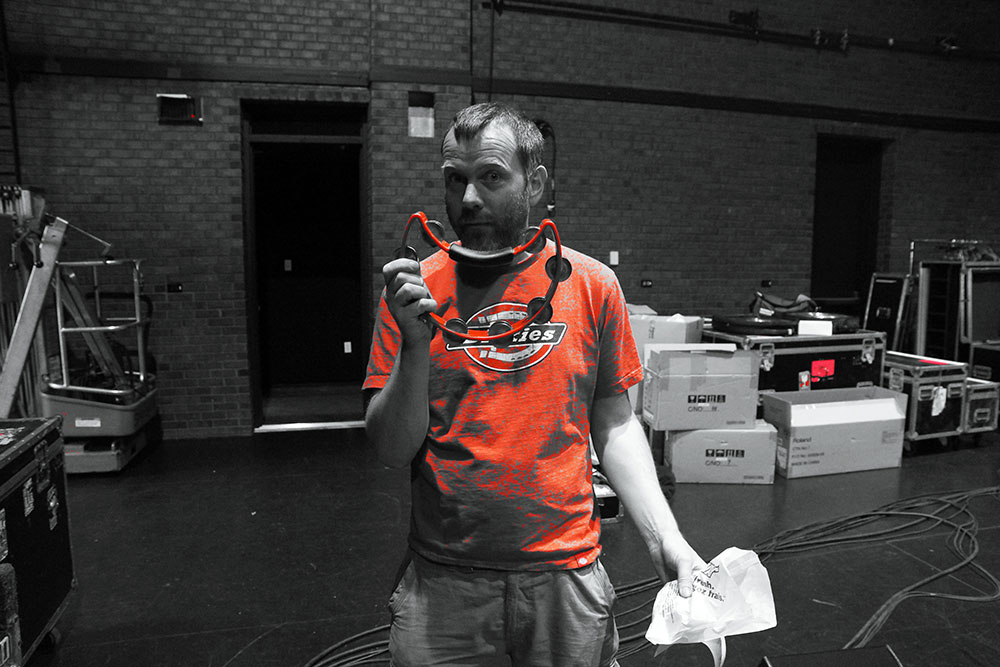 You'll notice I'm not talking about which songs we're going to rehearse... don't want to spoil the fun for those at the first shows, of course.

Actually I don't know yet myself -- will find out as the week progresses.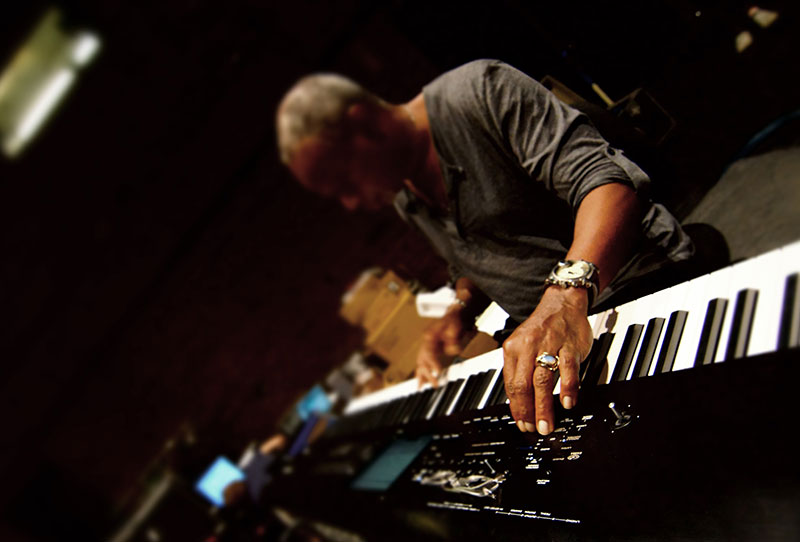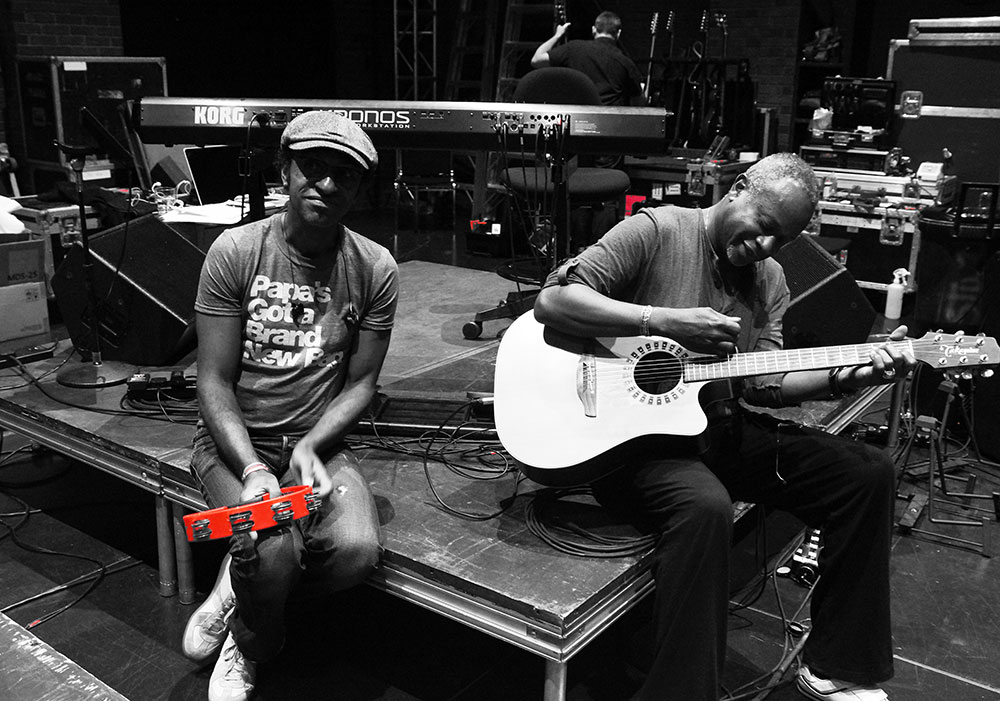 I'm going to wrap up this page with a visit back to that colorful mess of wires I saw here yesterday ... Think it'd look good with my wide angle lense!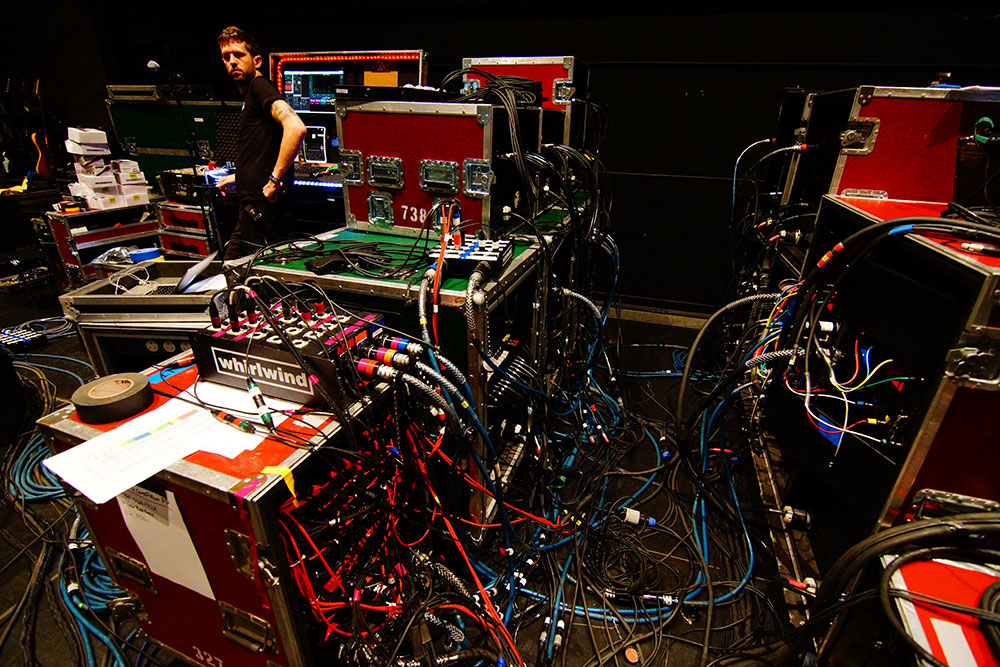 Told ya! More soon!