Some more of the people working here at the rehearsals:

Ben:



Dee:



Dickie... 'Why is everyone asking me questions?'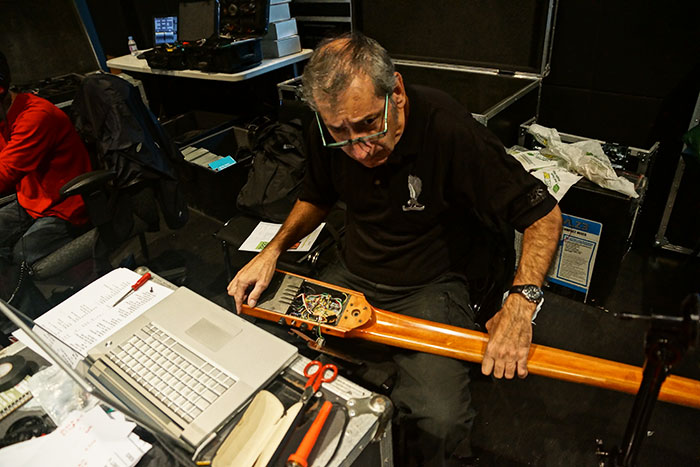 In and around Quebec; here's a shot of the funicular at night: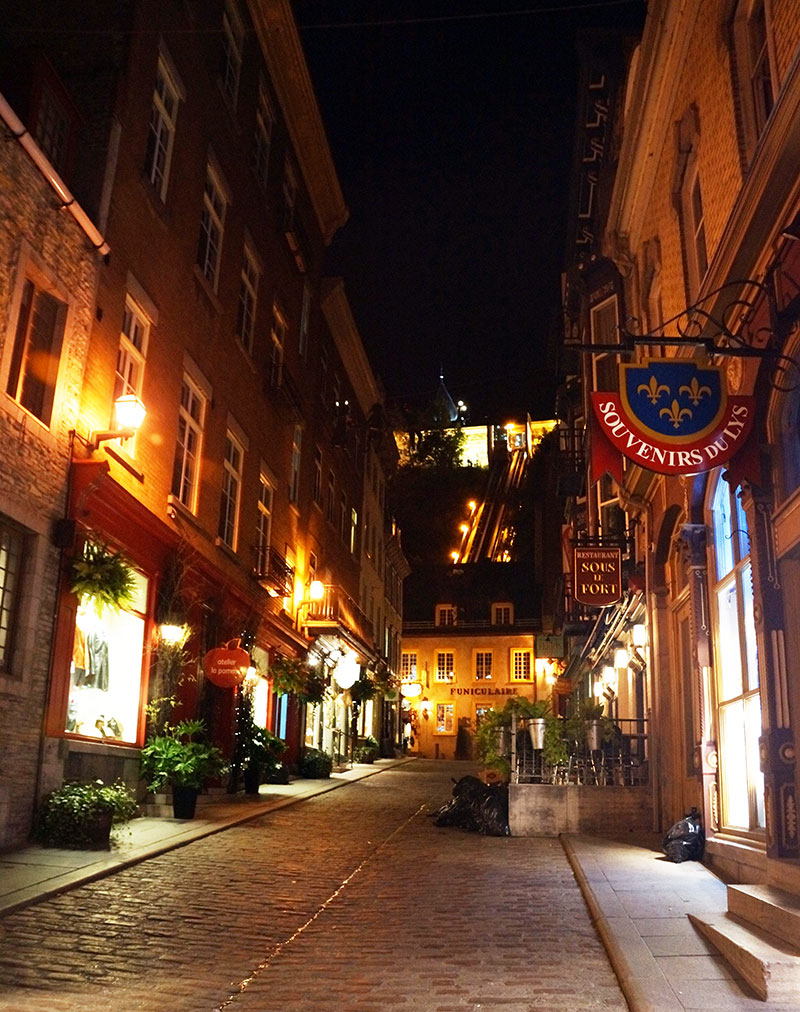 and, front page of a Quebec newspaper. Hmm... that photo looks familiar!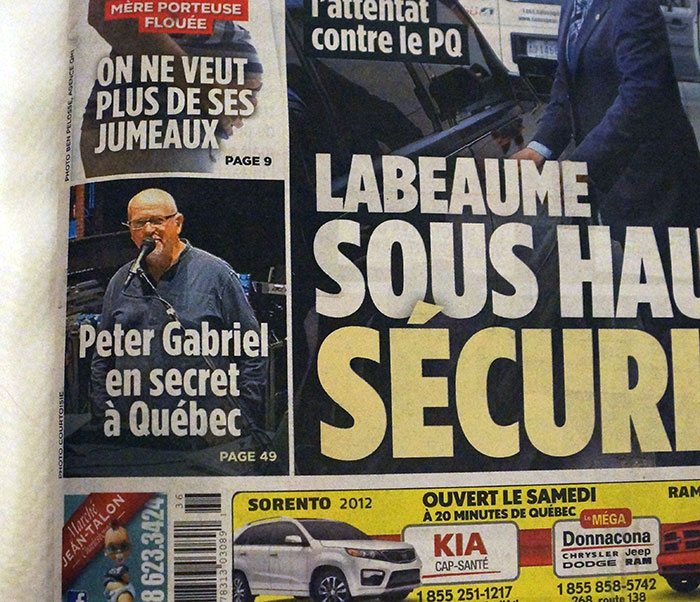 And, after the first week of rehearsals, we move to Production Rehearsals.

They're quite different -- mostly about lighting, staging, video effects and such -- from here on, we should be playing the music just for the production team to work out the effects. (I say 'should be' because, well, we haven't got all the songs down right yet!)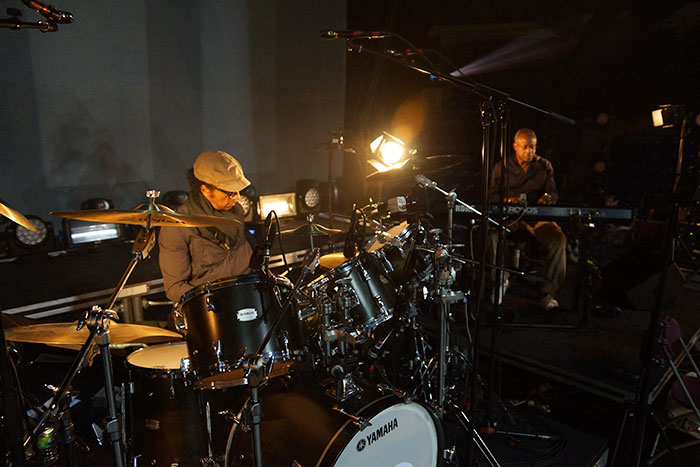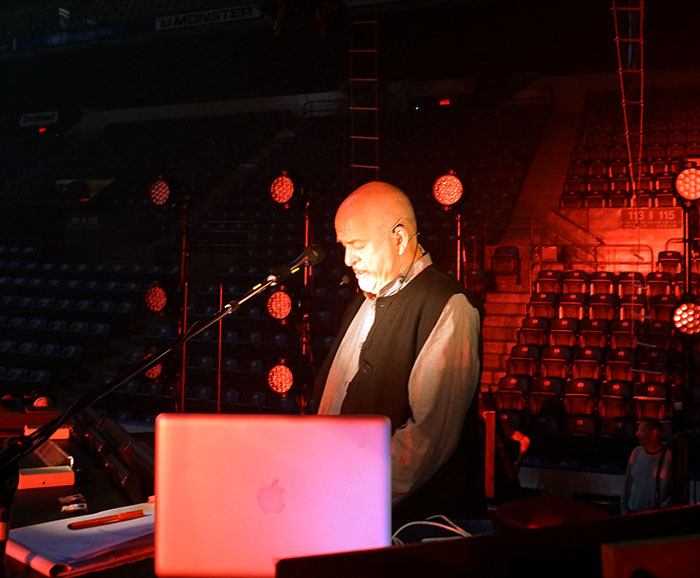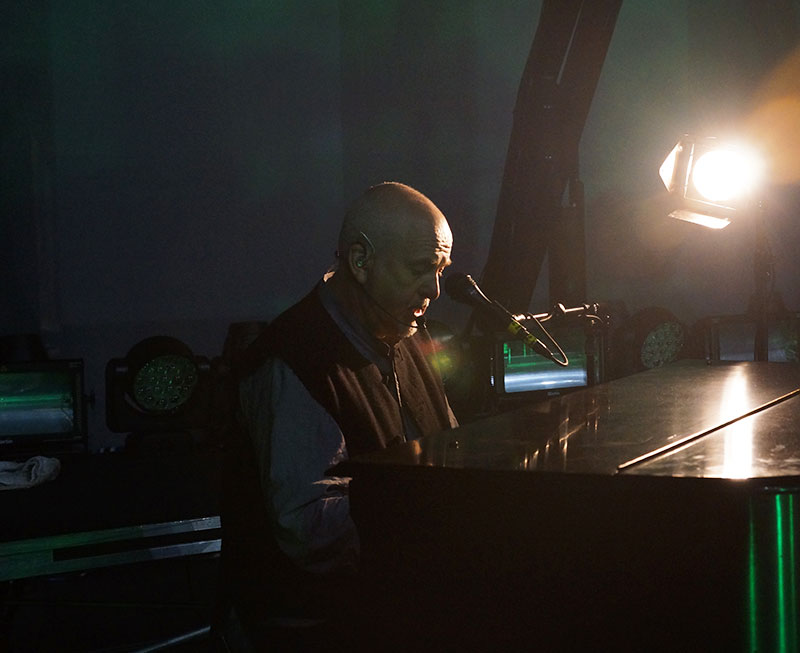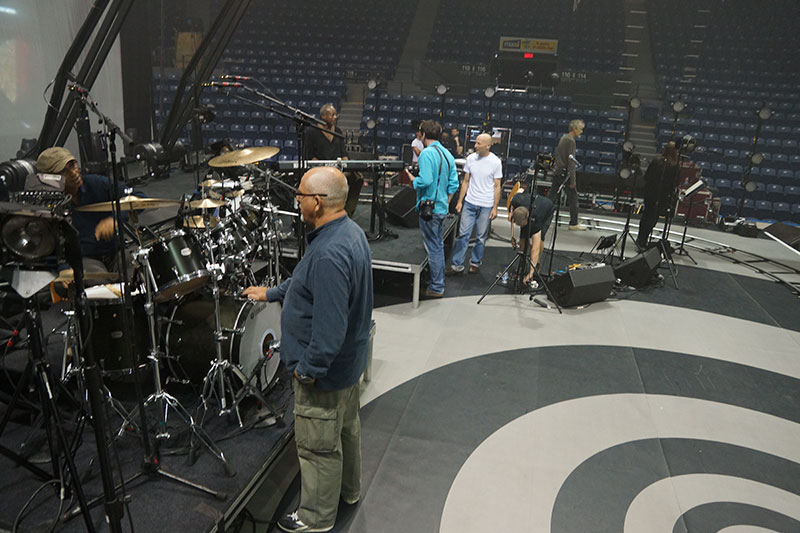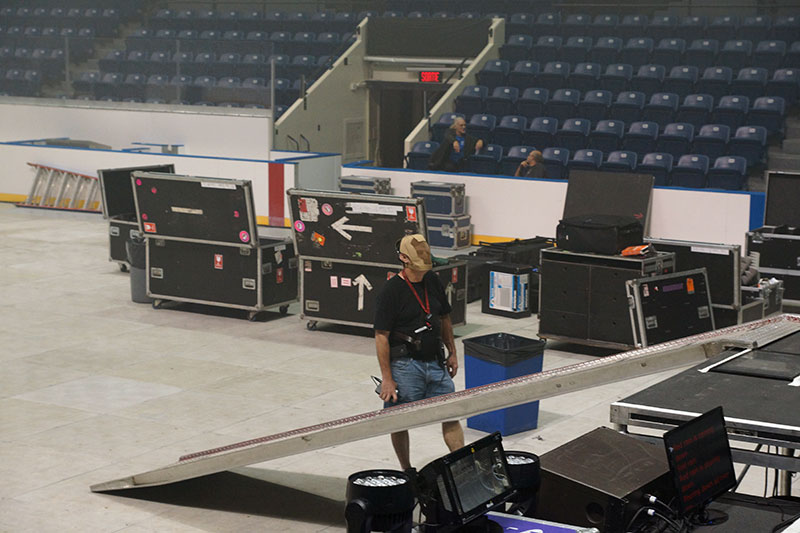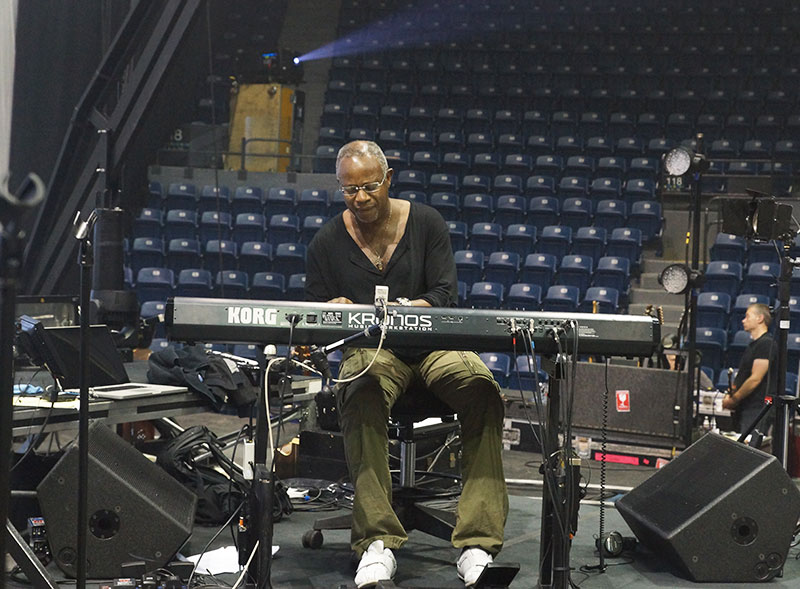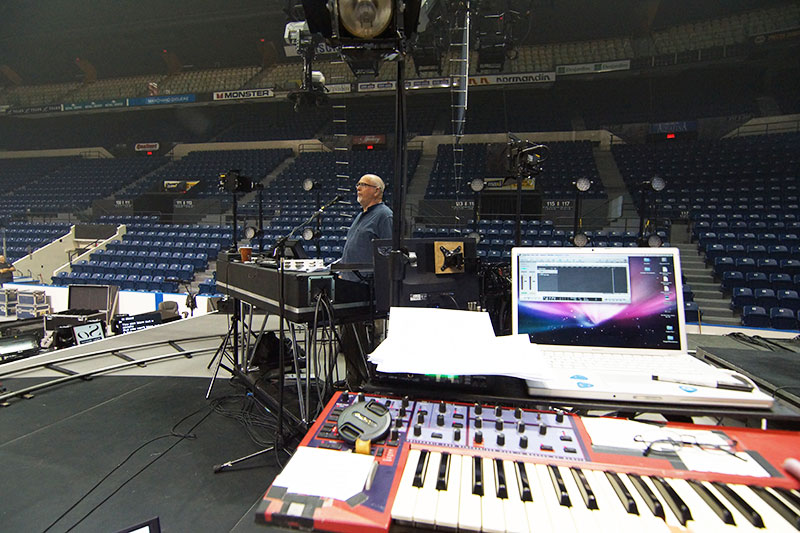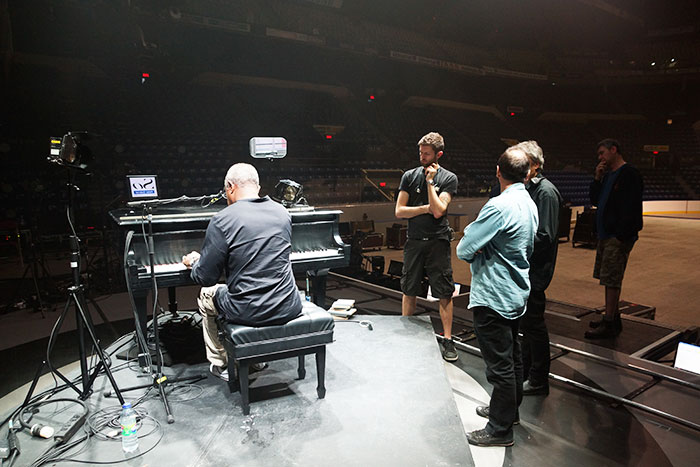 Here's Jimmy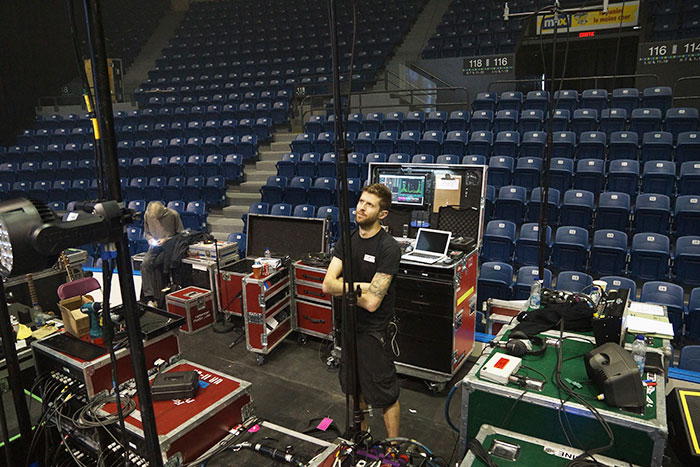 And Jennie, who will be singing on the tour, along with Ane, (who's not here yet)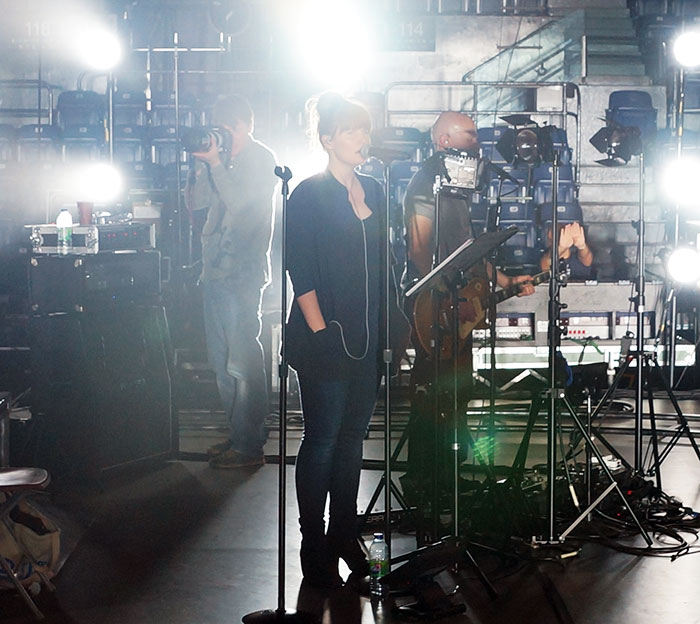 Even got one of myself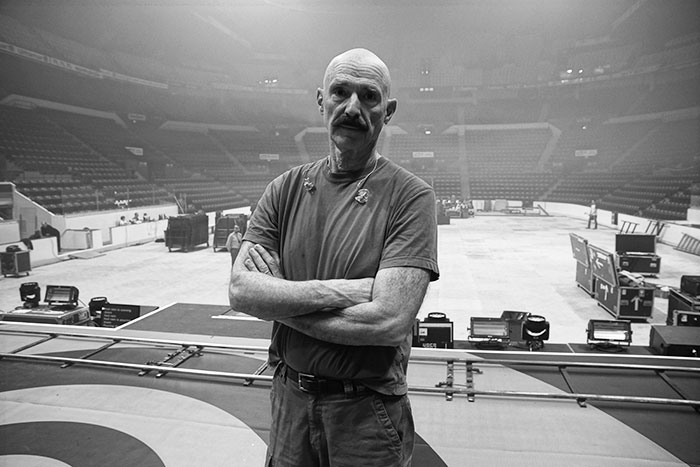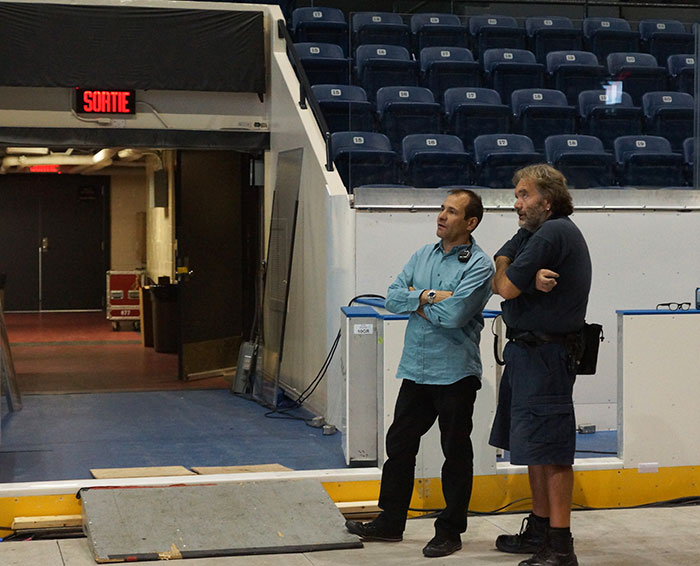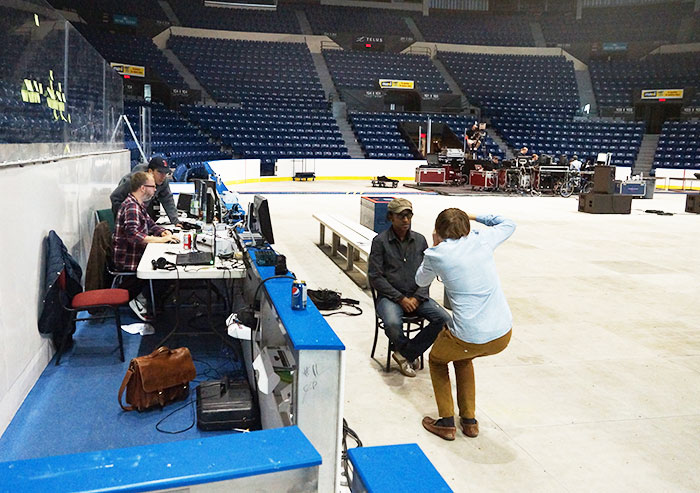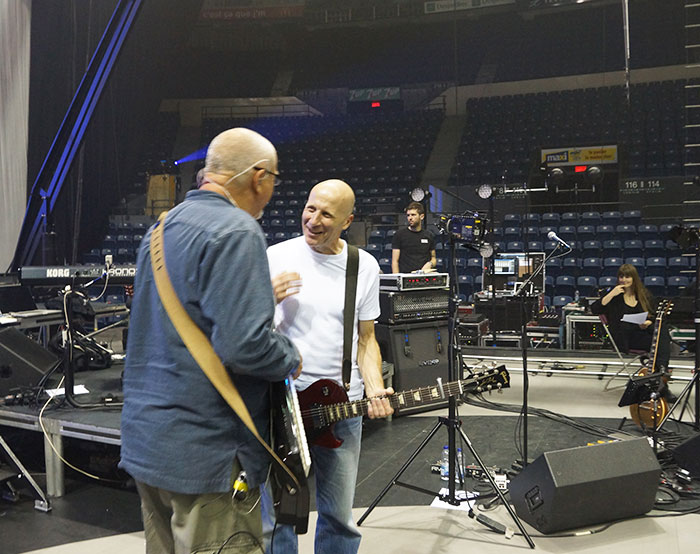 And, we've got a lot of new faces in the crew now... gradually I'll put names with them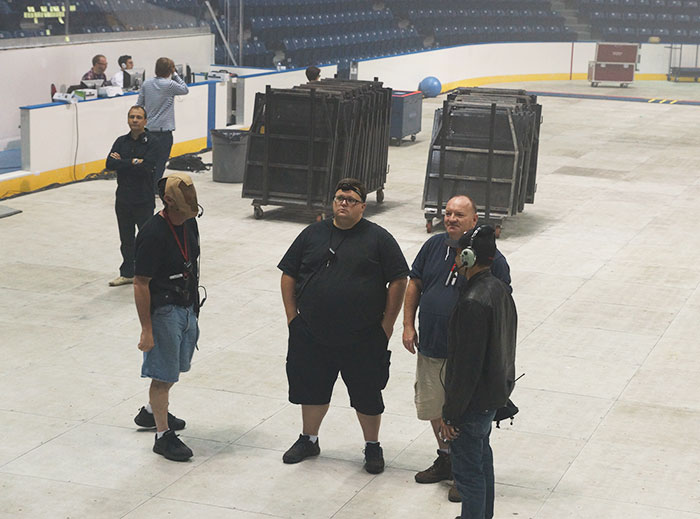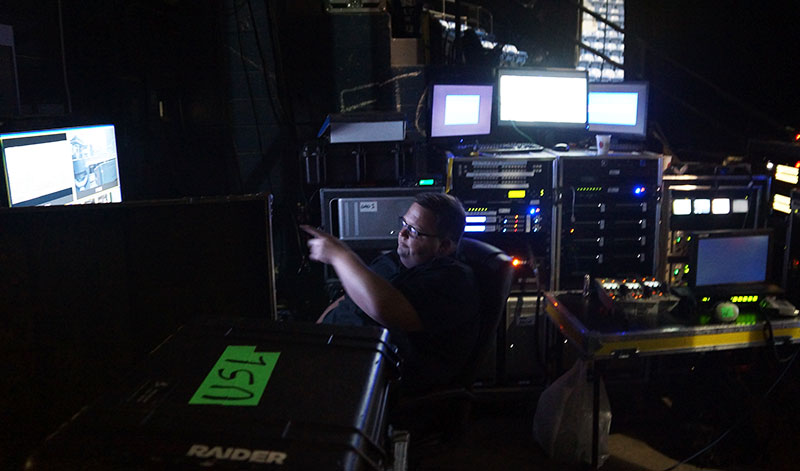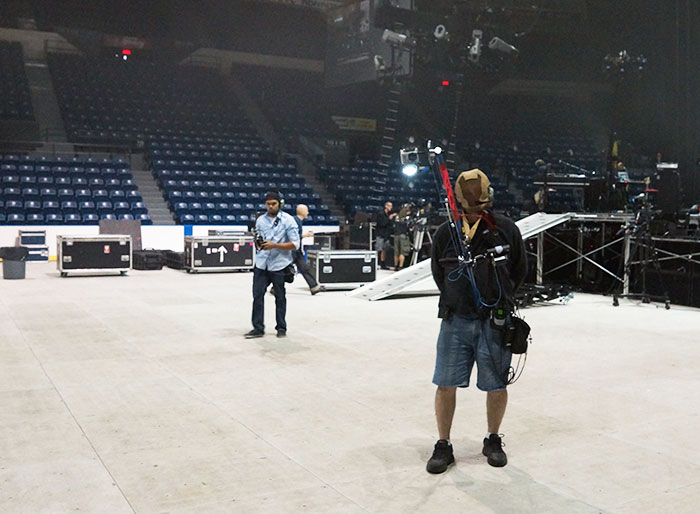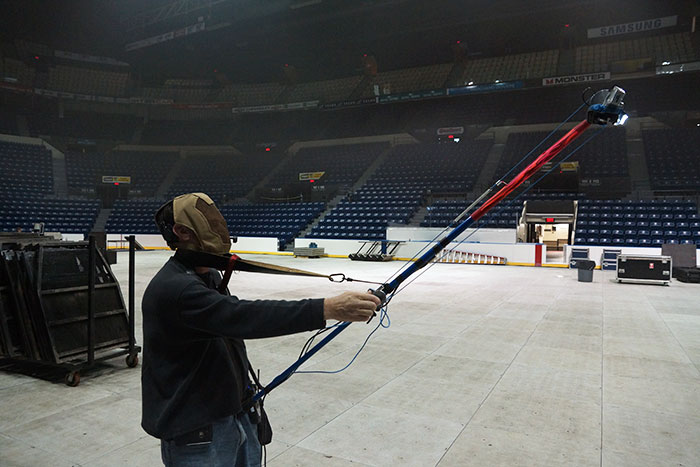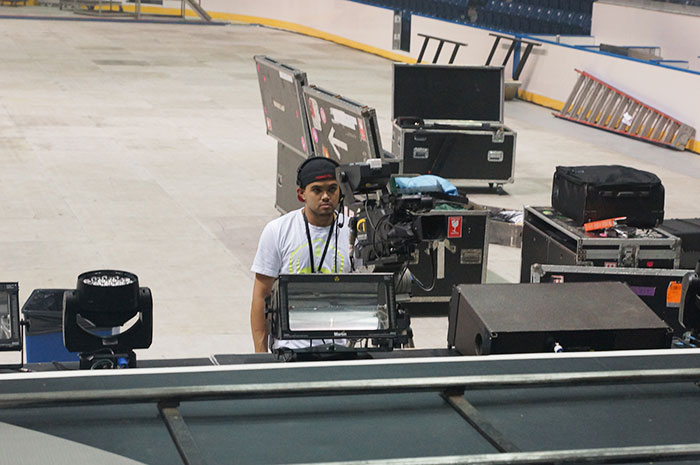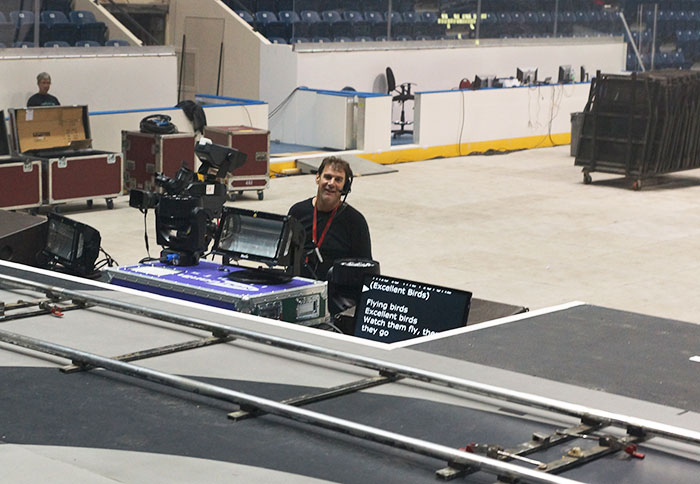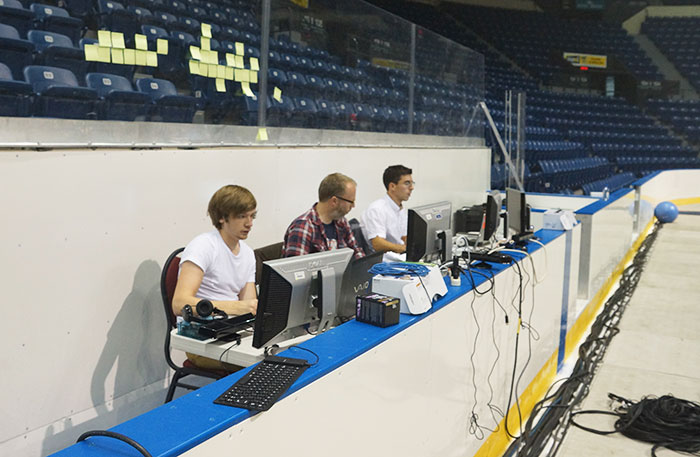 (That' not the penalty box of the arena... well, maybe it is, but it's some of the video crew doing programming.)

More adventures with wardrobe...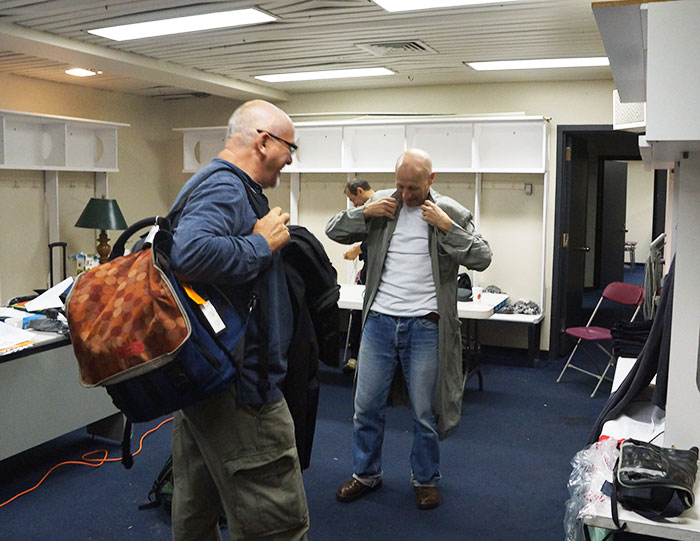 "Are you sure these are the same color?"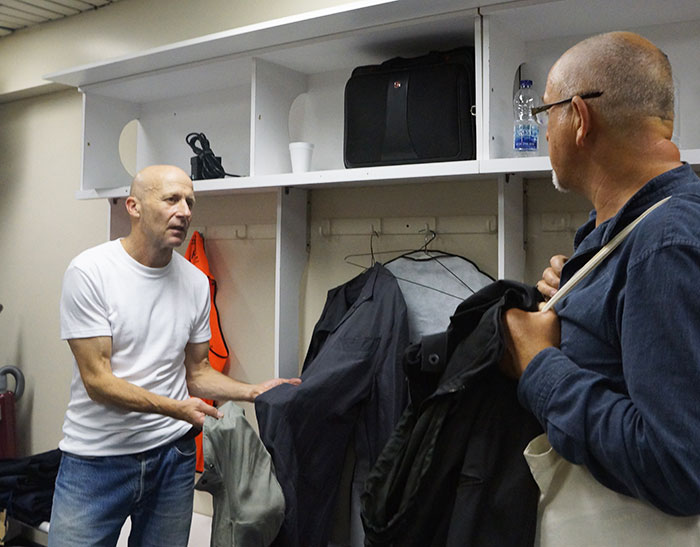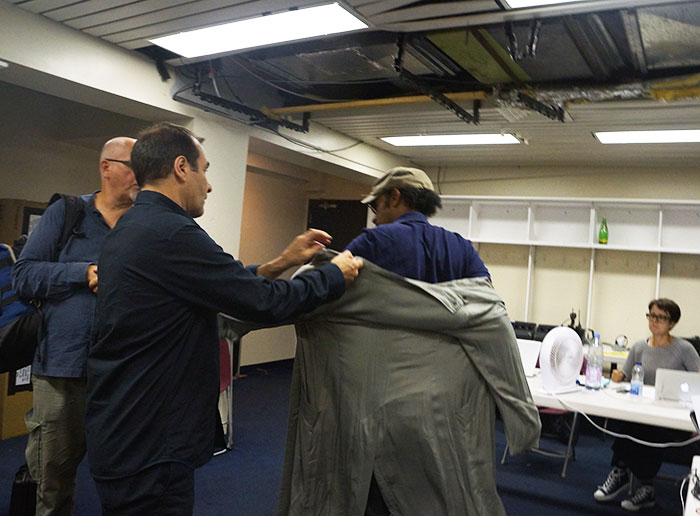 Finally - something that fits well! (It's David's coat from 25 years ago.)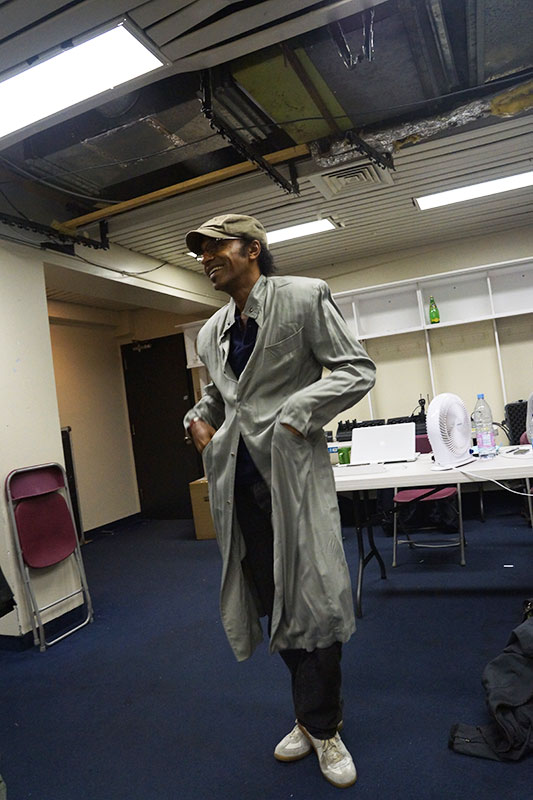 And... the occasional snafu that brings things to a stop...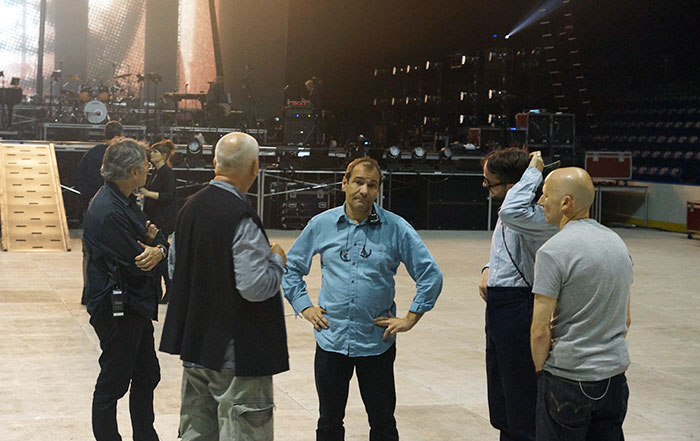 More soon.