Last few days of rehearsing... here are some more photos: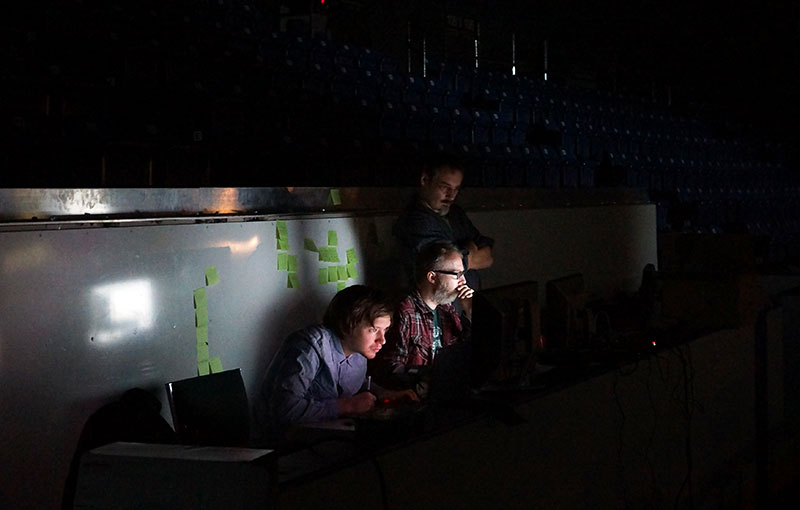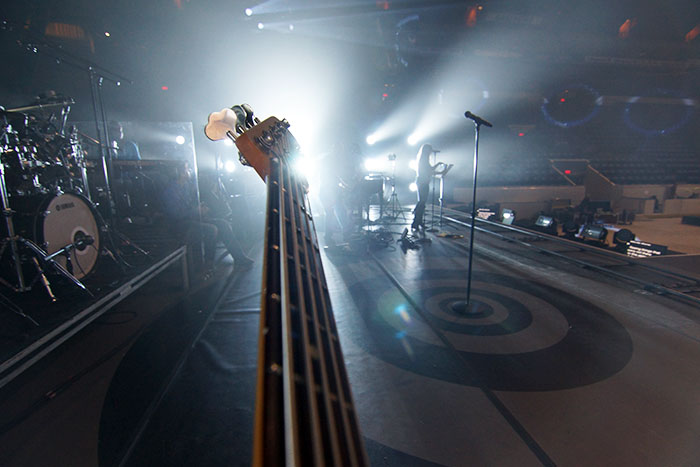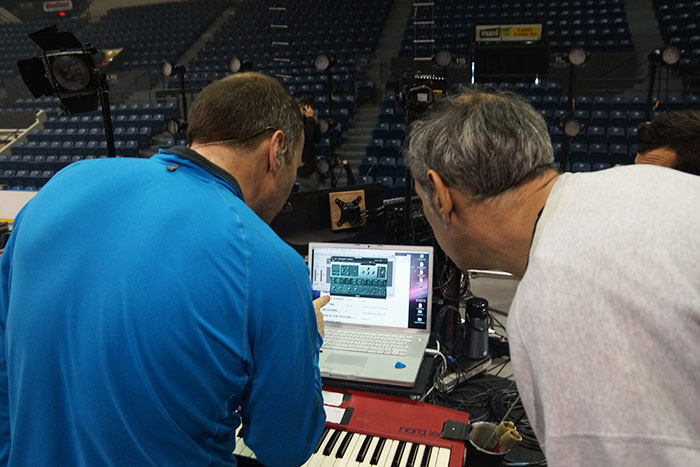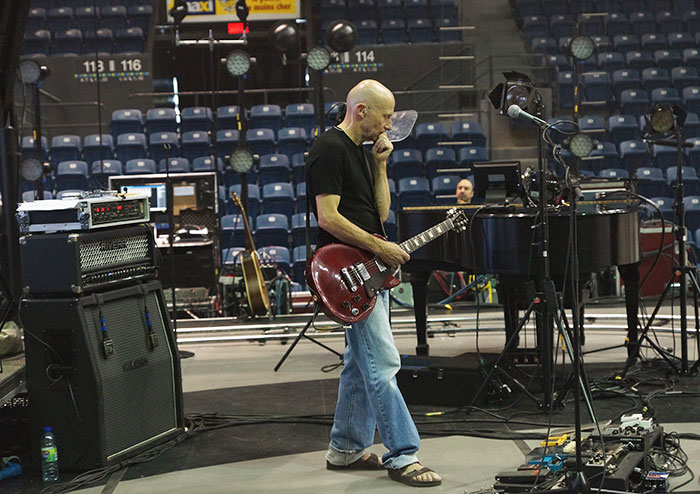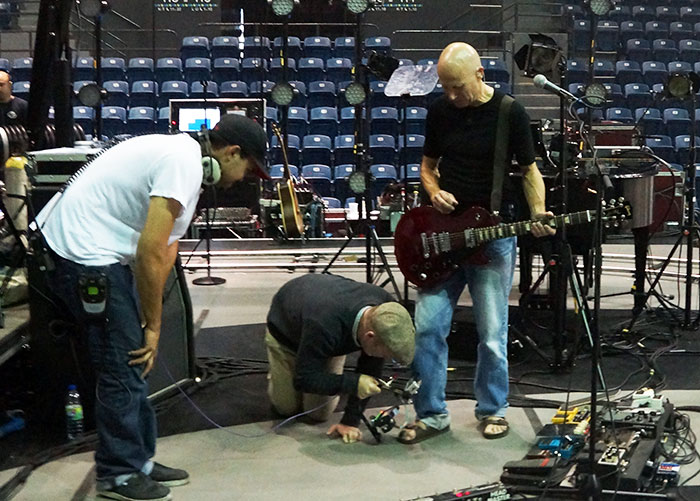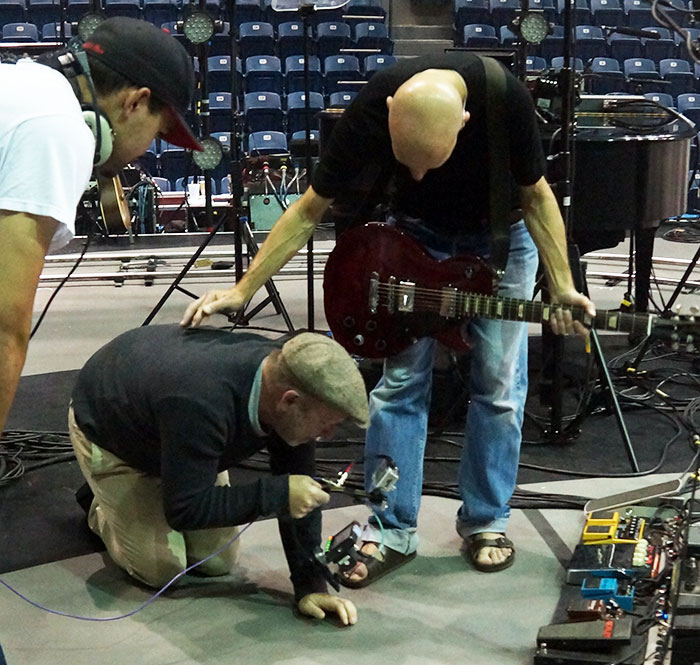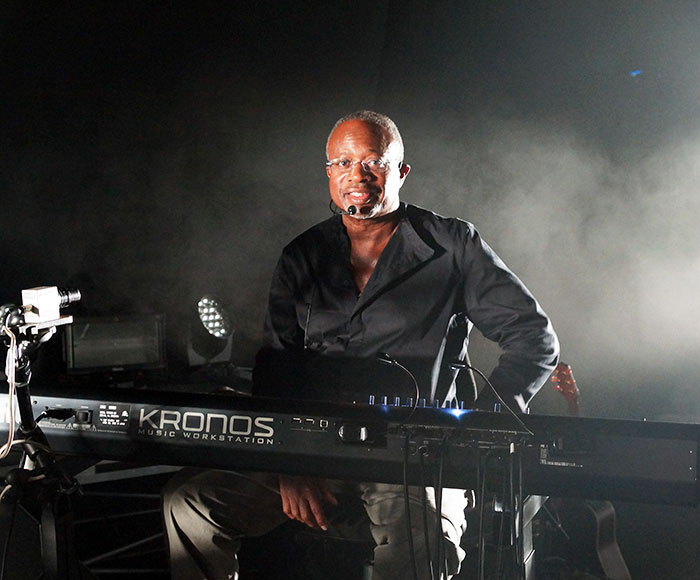 Oh oh... there seem to be some wrong notes coming out of this piano!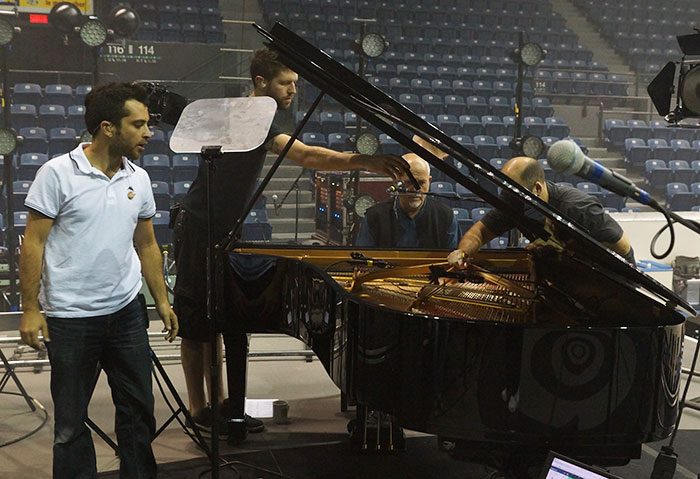 "There, I think I've found where they're coming from."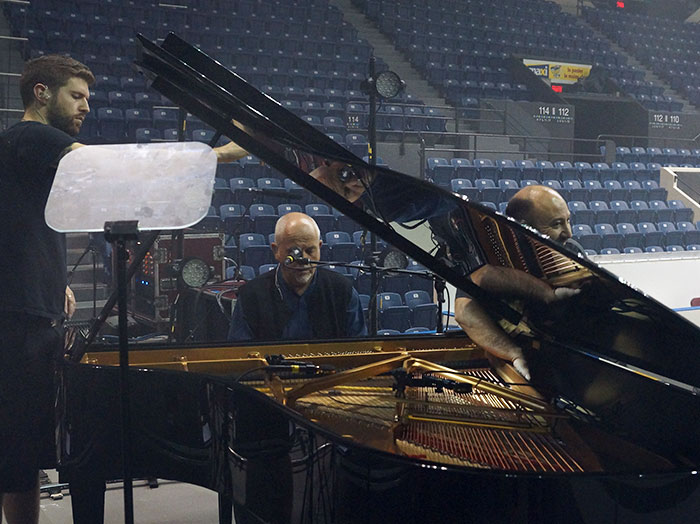 "Okay, she's as good as new"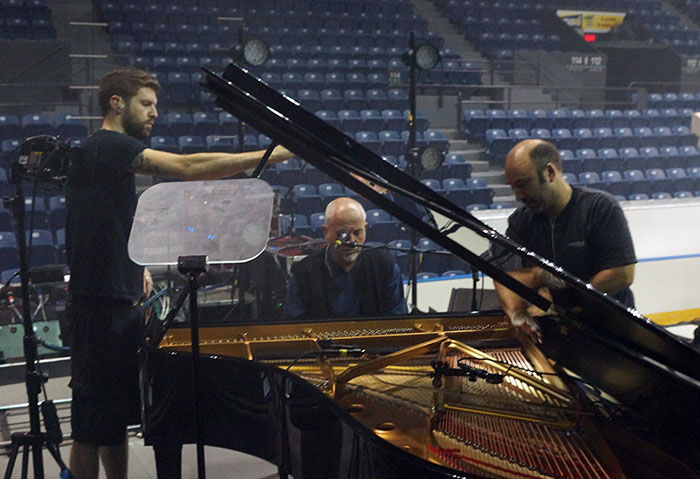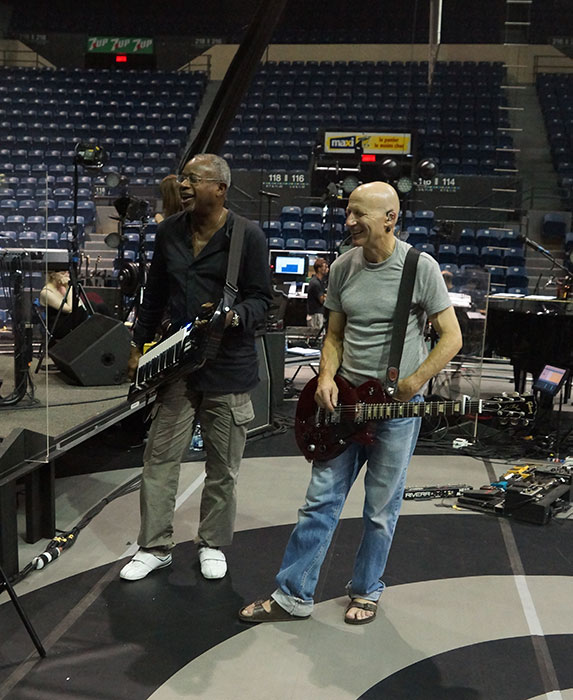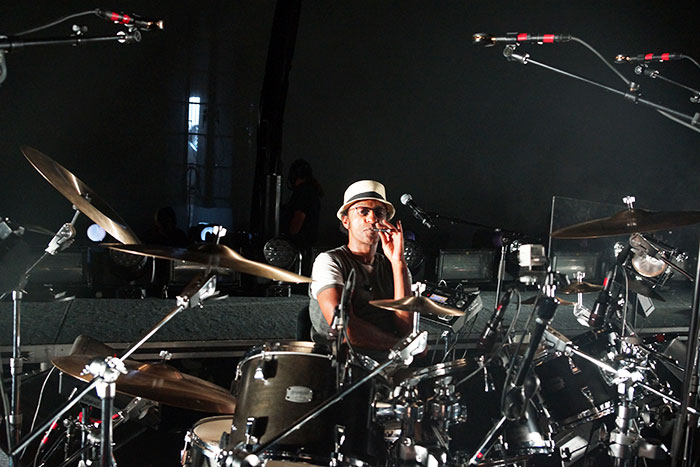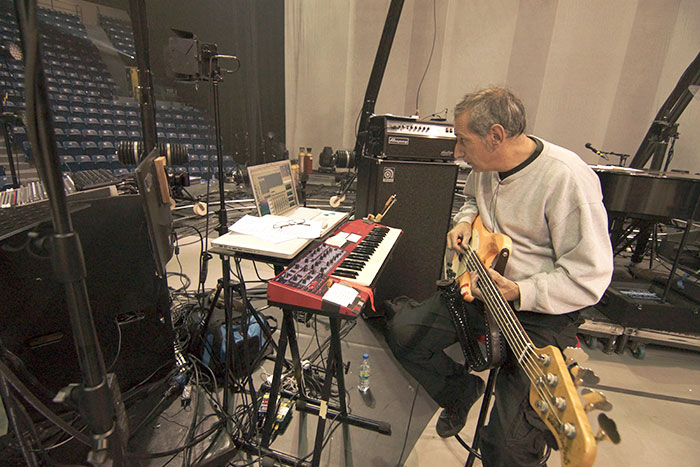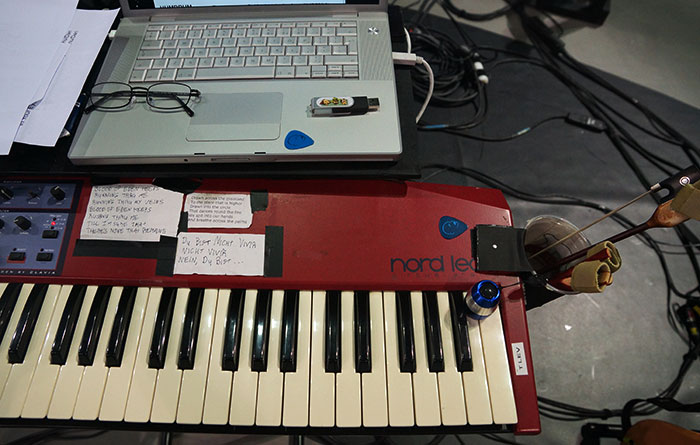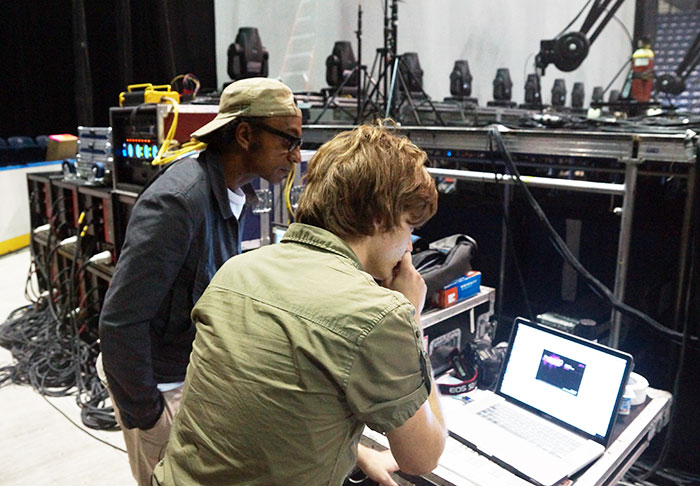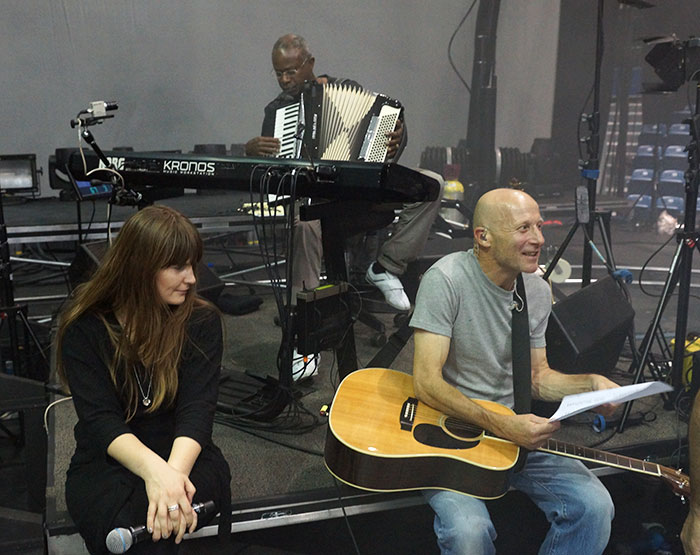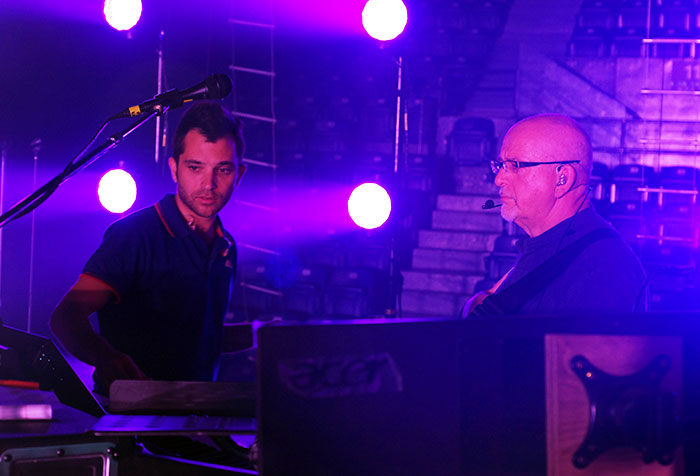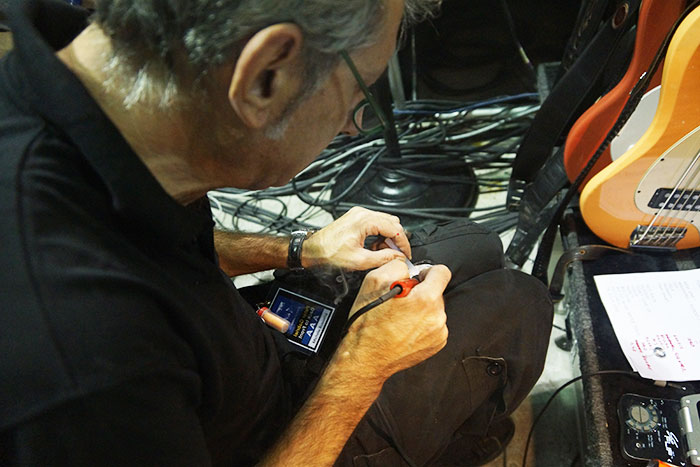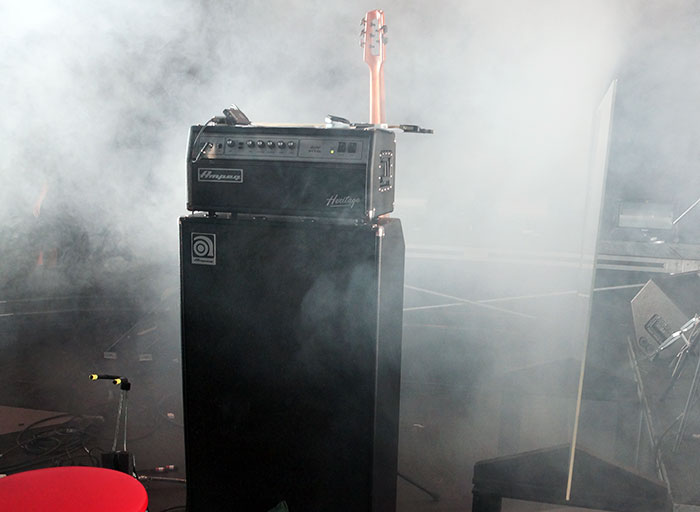 The day after our runthrough of the show, we spent an hour in the dressing room, listening back and making corrections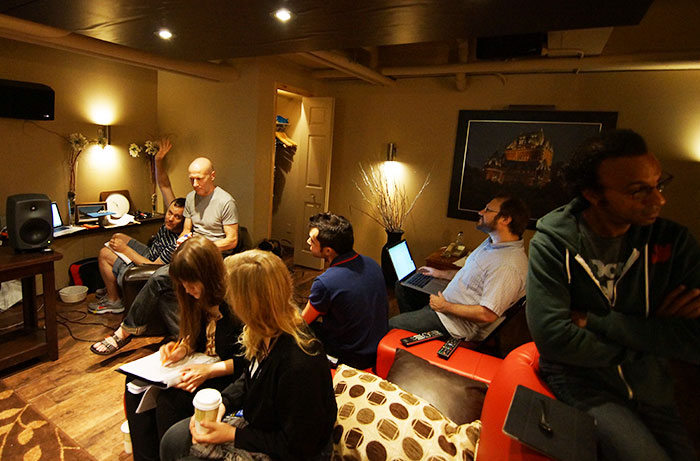 We have a new singer in the group - Linnea just flew in from Sweden, and will join Jennie in singing not only in Peter's set, but they'll be the opening act.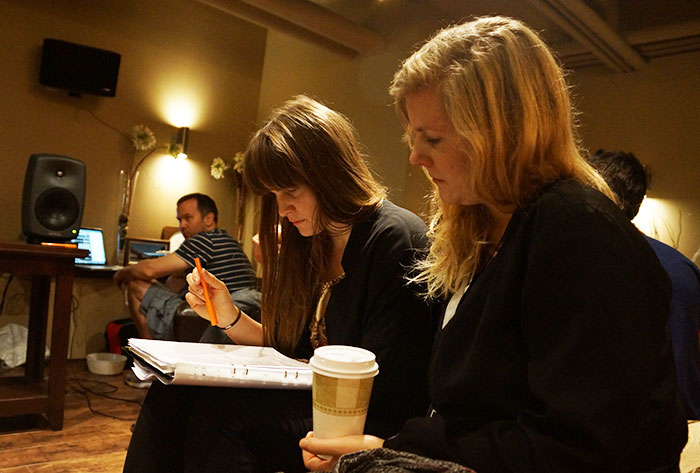 By coincidence, my friend, drummer Terry Bozzio was in Quebec for an appearance yesterday.
We hooked up at Le Capitole, along with his wife, Mayumi.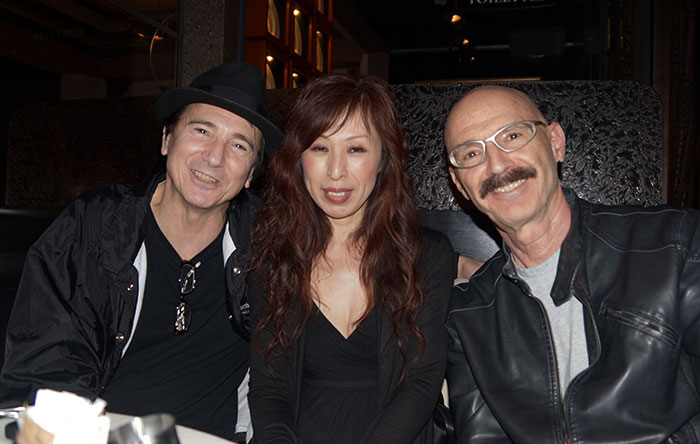 Coming tonight: the first show, in Quebec - And after that, I can finally put up some of the rehearsal pictures showing the show production.