Our shows so far: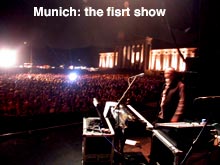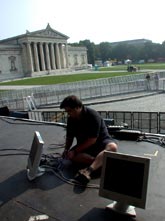 On August 31st we played in Munich, in the large Konigsplatz. It was a celebration for the 30th year of Virgin Records.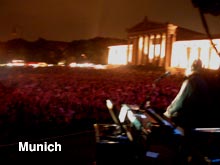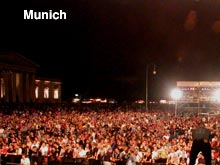 September 7th found us playing in Arzachena, Sardinia, at a festival for Santi Patroni di Arzachena - a Saints Day celebration.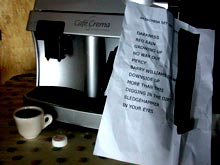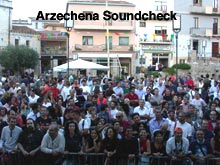 The tall, bearded person in the back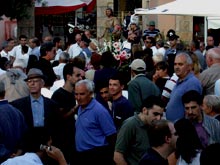 is a statue of a Saint. Entered the square in a procession, during soundcheck.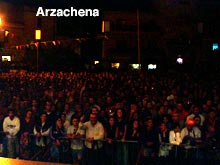 More rehearsal photos: