You know, it's such a sunny, colorful experience being on this cruise... I'm tempted to leave out my usual darker view of things.

...but I just can't do it!

Here's just one... a shot of the ship, docked here in Cozumel.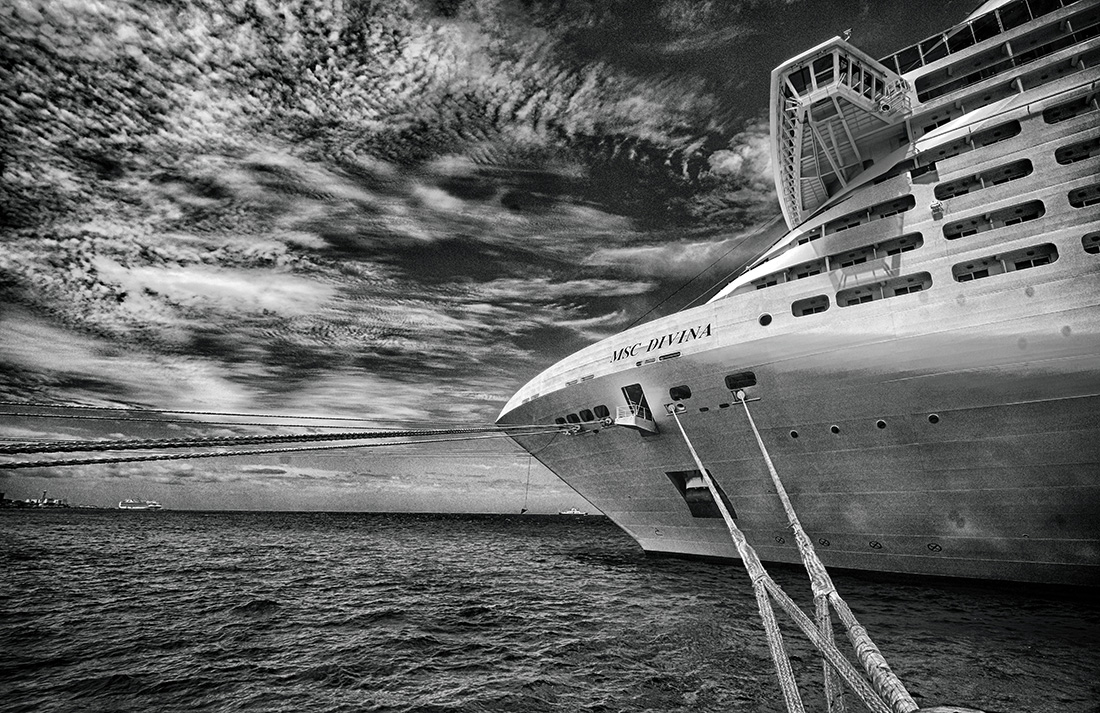 Okay, I got that out of my system!

The main events of the cruise are the two Yes concerts in the large onboard theater.

I made it to the second one.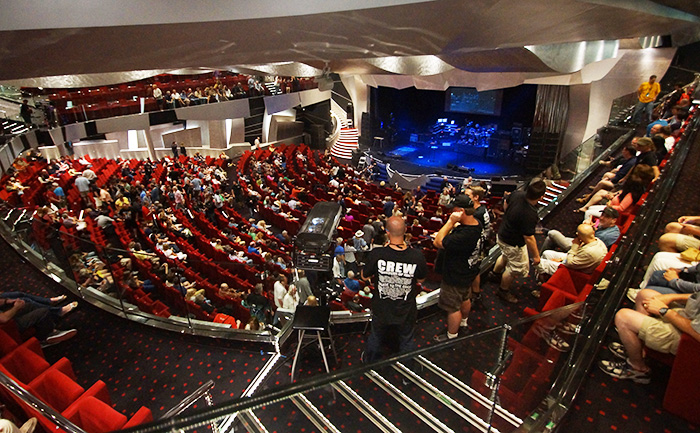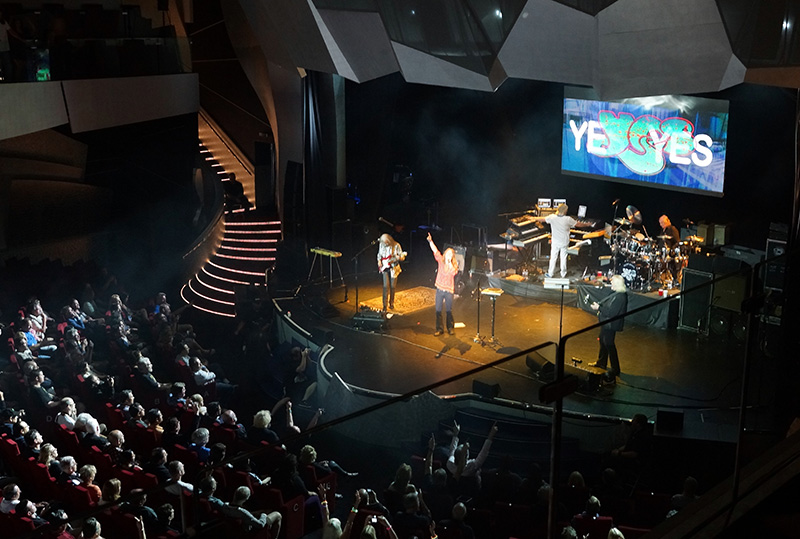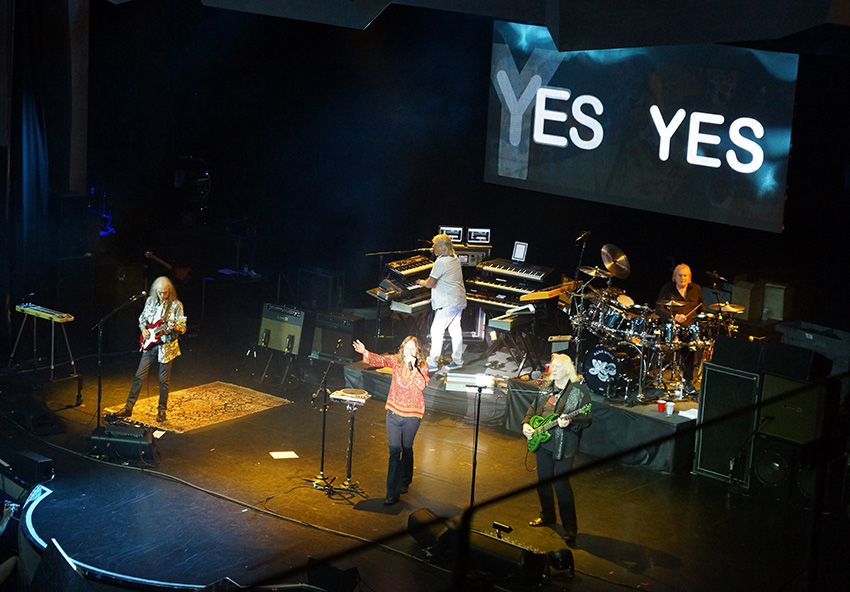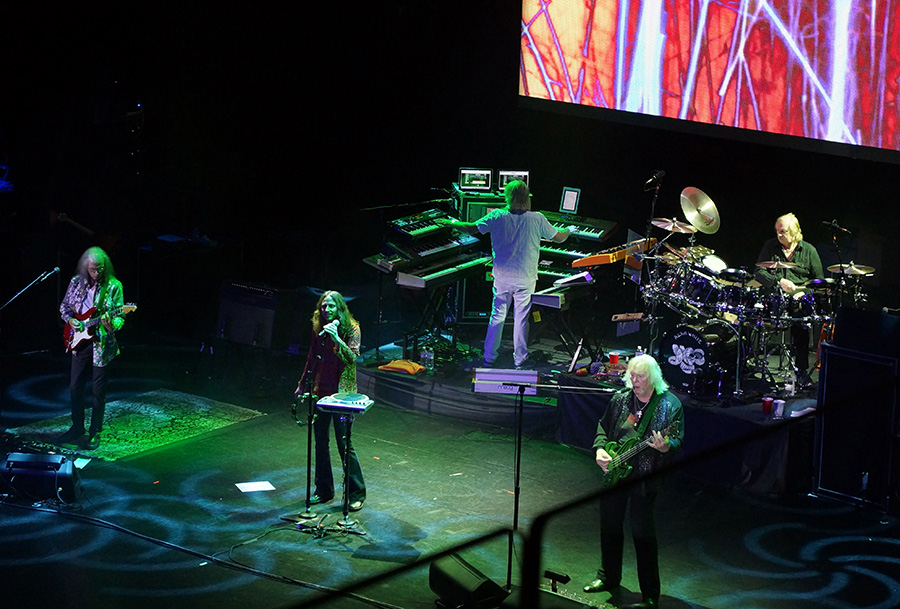 Very cool.

Next day, we had a signing and photo event, but our second, and final show of the cruise was late night, at the pool stage.

It was quite windy, and it was gratifying to see that a lot of people came out for it, even arriving early, during our soundcheck.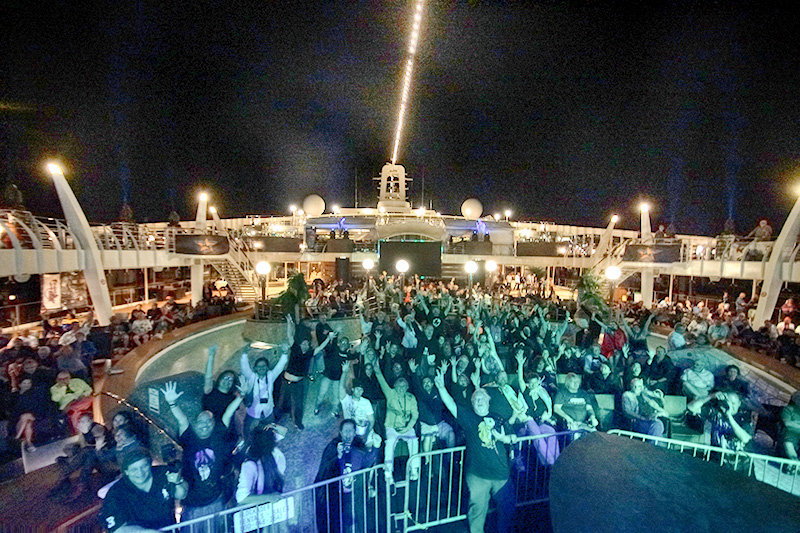 Battening down the lighting truss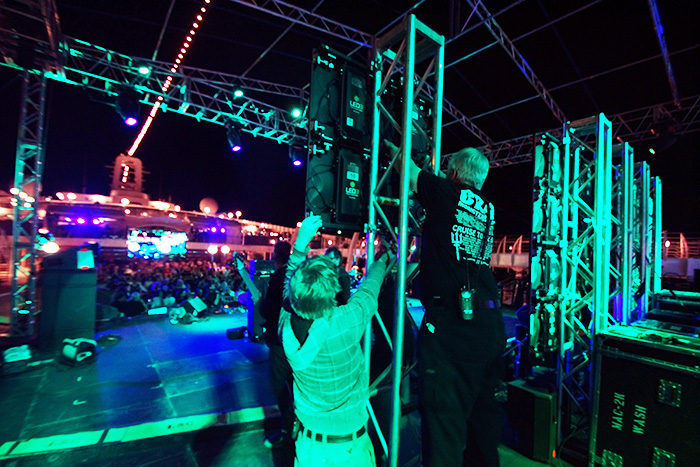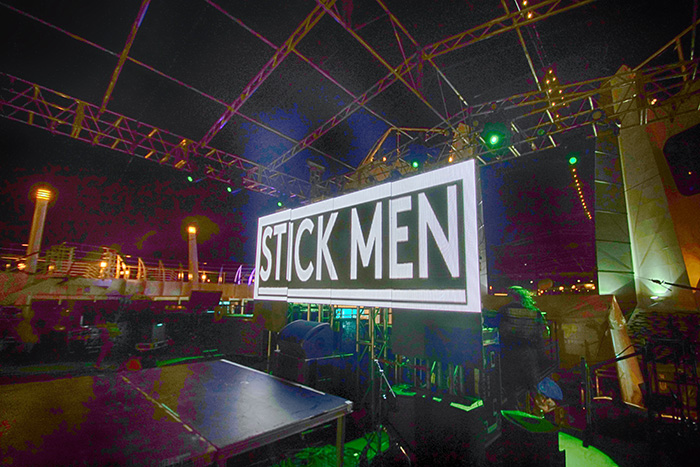 Markus starts us off with a soundscape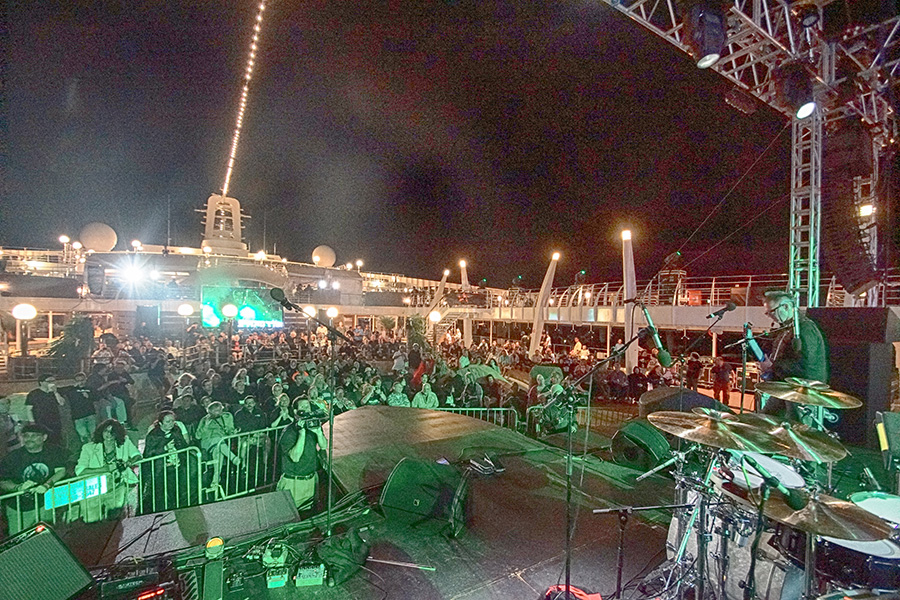 and, offstage, Pat awaits going on, along with Eddie Jobson, who's going to join us for a few pieces tonight - starting the show off with Red, finishing with Larks Tongues pt2, and in the middle, our Open improv.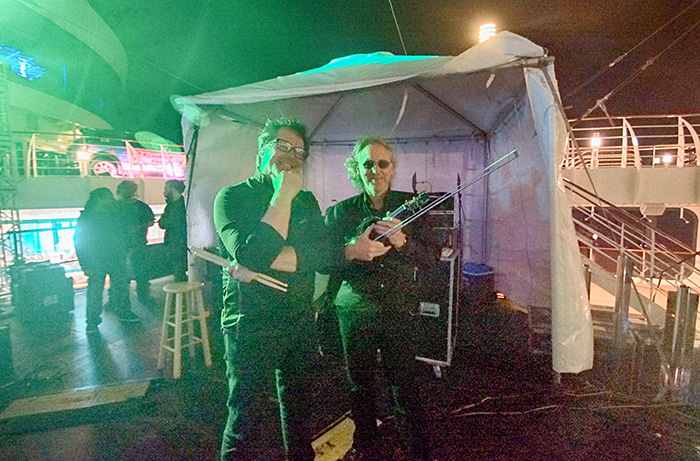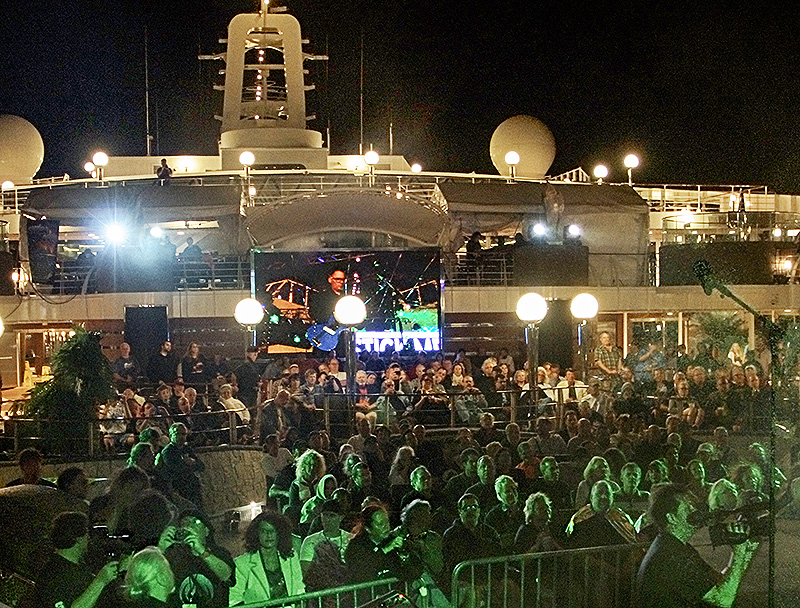 It's during the improv that I had a second to grab a shot of the players... you can tell a little from this how windy it was (not much of a factor to those of us without hair!)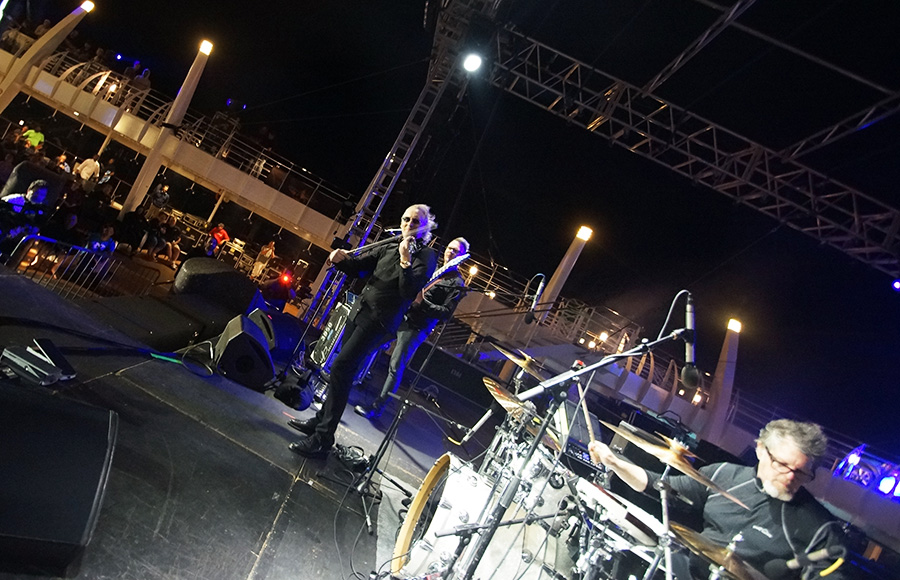 This show was very special. As was the first onboard one... as was the whole week here. There's something about gathering together from around the world a number of those of us who are passionate about progressive rock, and sharing days of music, that's very... well, special.

The closest to it I've done before is our yearly Three of a Perfect Pair music camp, and we're looking forward to that again, in August.

But this was a unique experience, and a great one.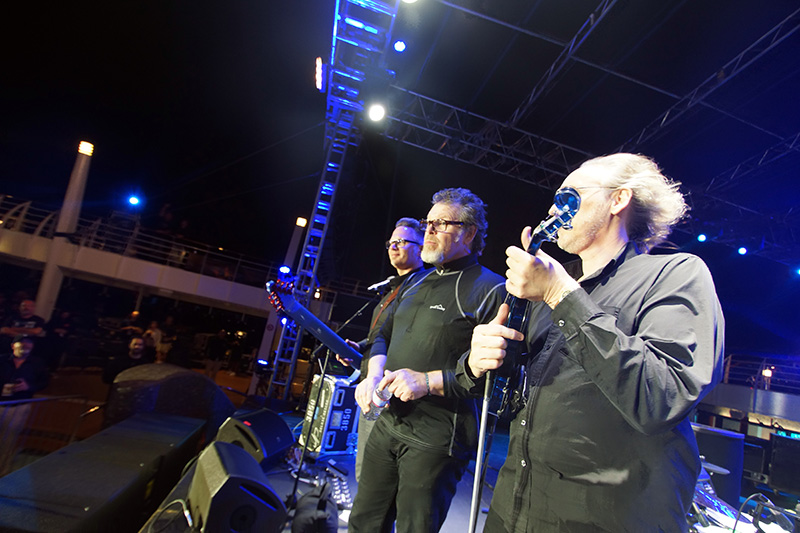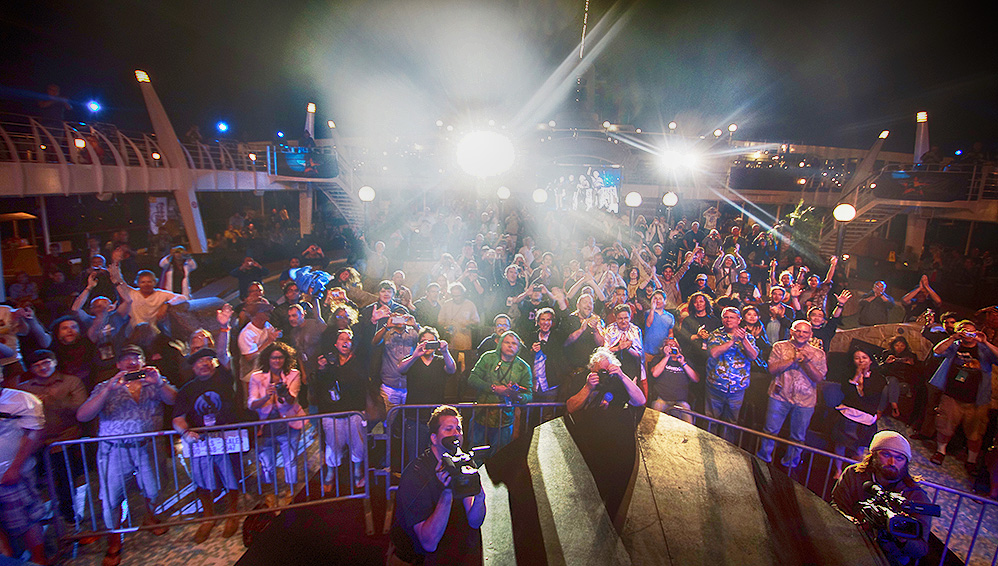 Next up for me will be Peter Gabriel's May tour in Europe. I'll be updating from there, of course.

Here on the ship, we in Stick Men have the day off... I guess it's our real vacation, though only a day long... (truth is, I prefer playing concerts!)

It did give me a chance to get up early and grab one more photo, my last of the trip. And it's of, I guess you could say, the heart of the sunrise!

*Update: Somewhat after the fact, I've added one more page of photos!