Nov 8th we head for Villerest, France.

It's a town I've never played in before - the club is called Cafe Roanne - likely because the big city it's near is Roanne.

Driving across France is quite different than the other countries we visit -- more back roads and less highways, unless you're headed for Paris.

So we tend to hunker down into our books, recordings and computers, and let Mirko do the driving. When we finally arrived at the hotel, we hadn't been paying much attention and so were pretty surprised to find sheep in the parking lot




This hotel -- really more a bed & breakfast, was very rural!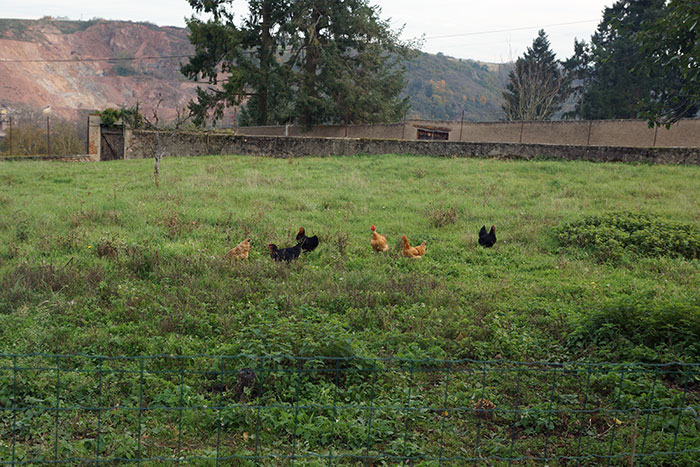 Turned out not to have enough rooms for us, so we sadly said goodbye to the chickens and sheep, and headed for the venue. We'll find another hotel, later.

The venue is nice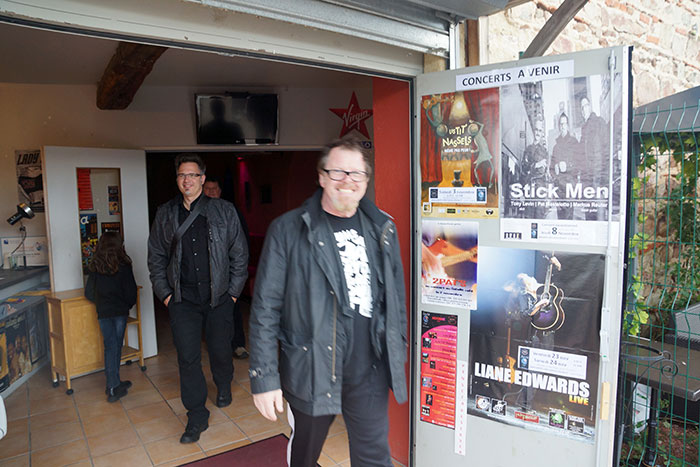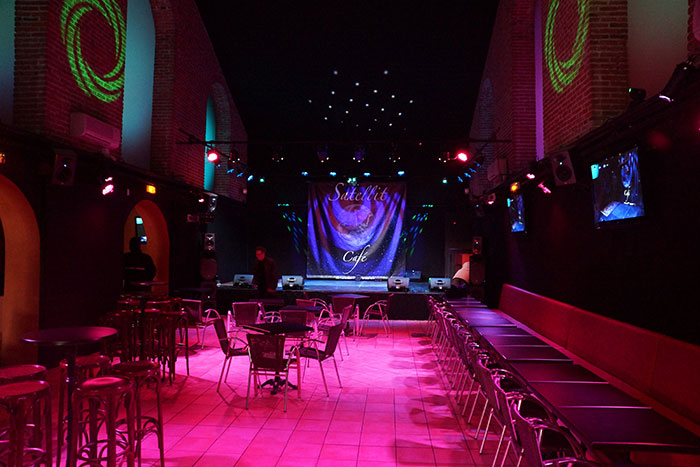 We did our soundcheck to a special audience of one...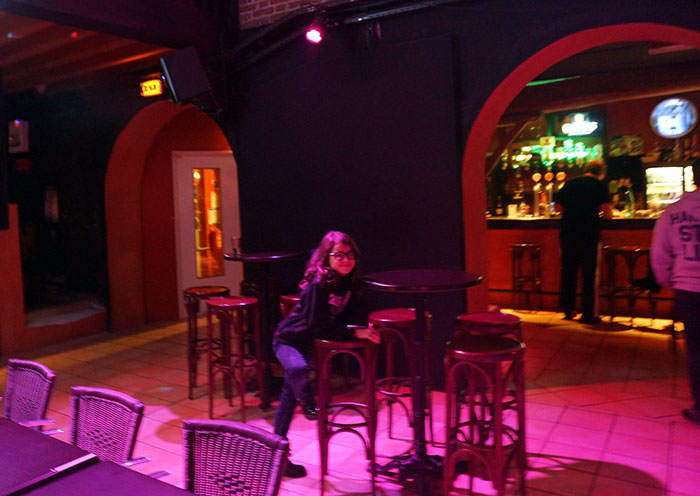 But later, things filled in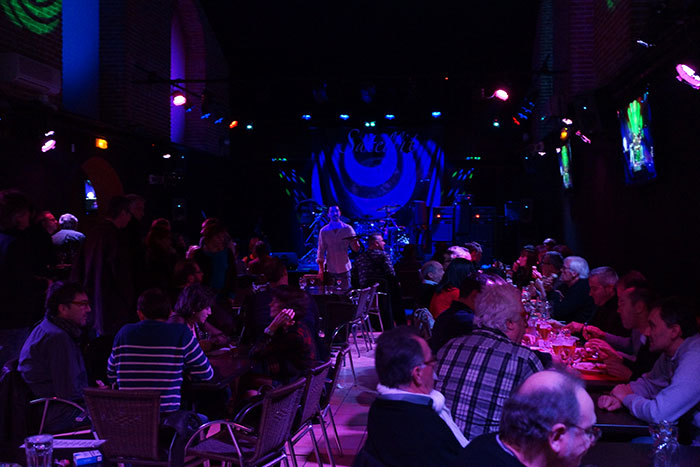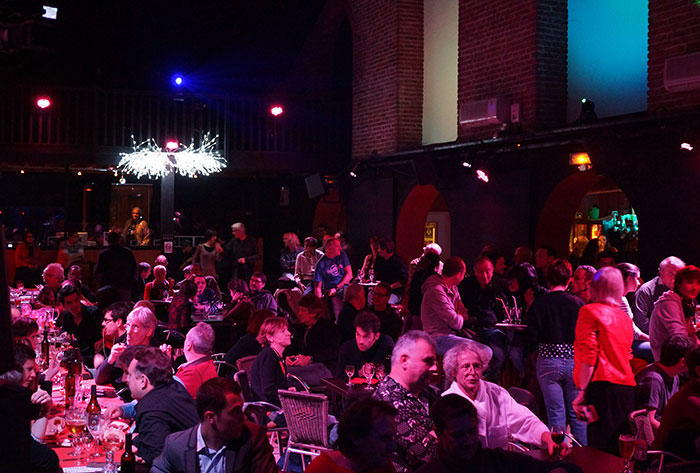 Backstage, I am showed a unique musical saw, with four octave range!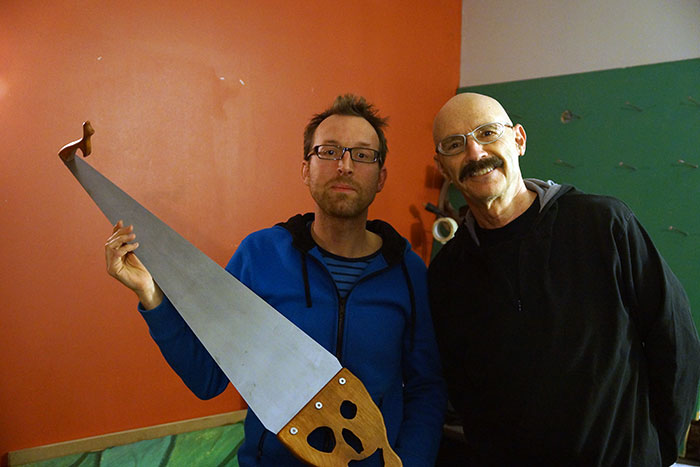 And we play our show, to an appreciative audience.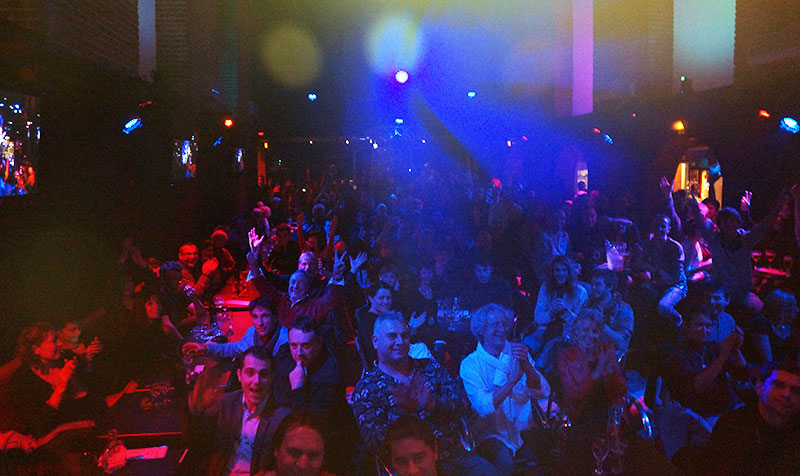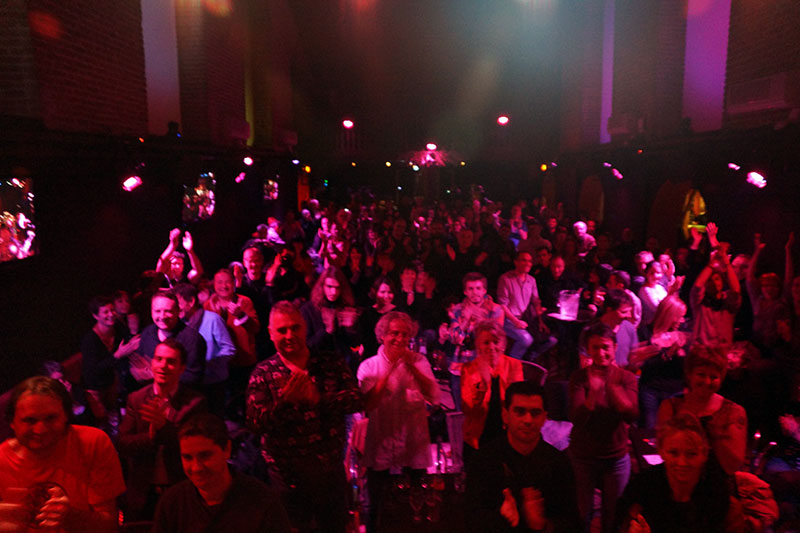 I didn't grab any pictures of the band tonight, so the audience are the stars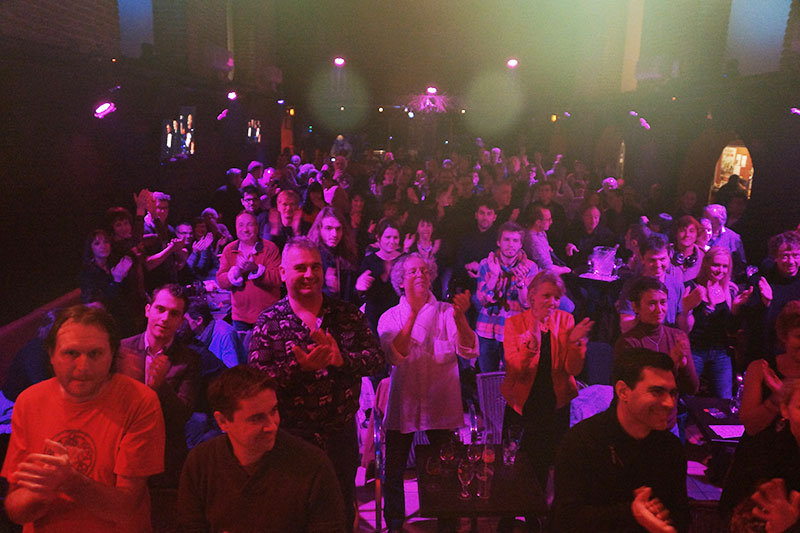 Got some rest, and the next morning off we go to Santeny - a town on the outskirts of Paris, where we'll play two nights.

Nov 9 More driving through France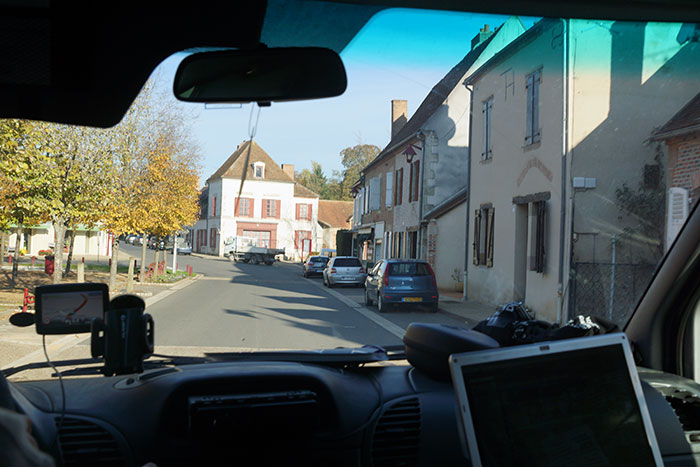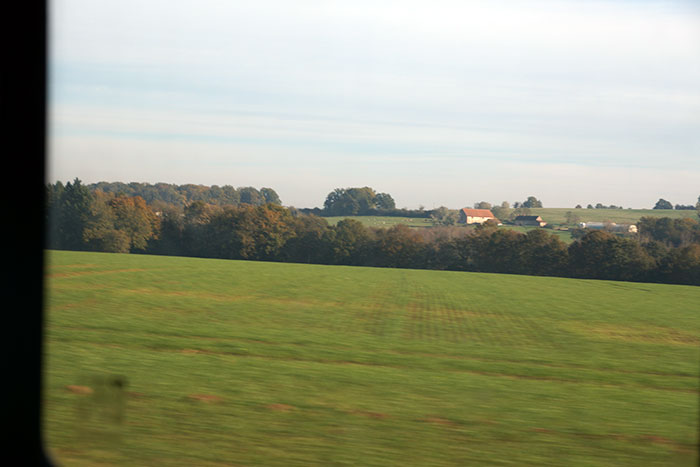 Then, after getting lost just as we did the last time we came here... we arrive at Atellier du Moulin.

It's a club/restaurant we enjoyed playing at before - and we found the stage quite unique.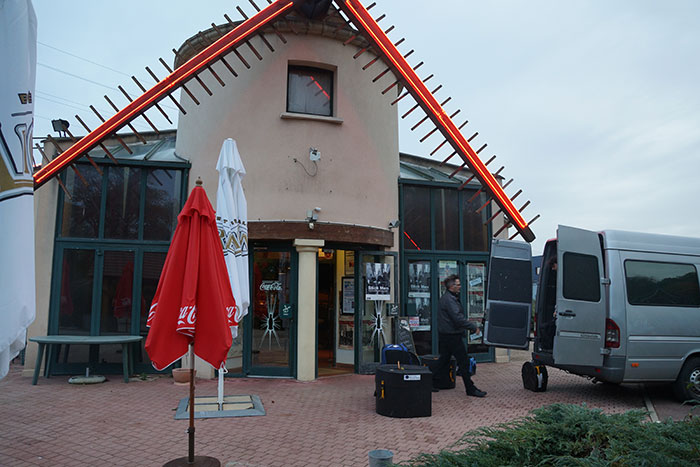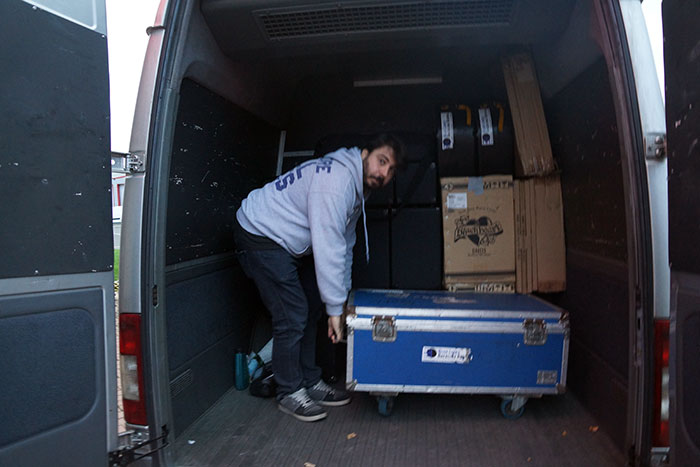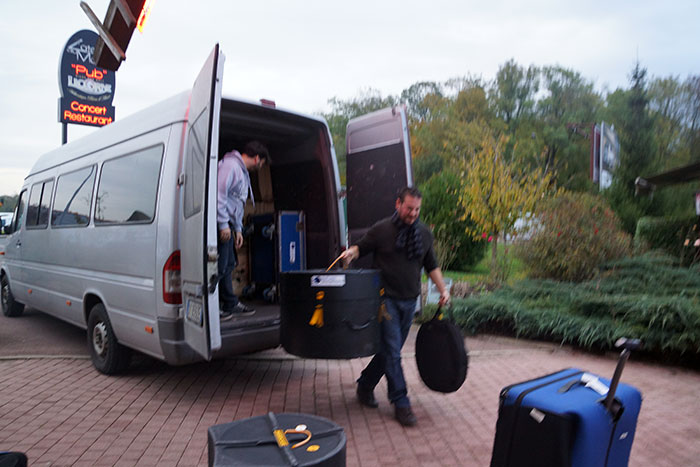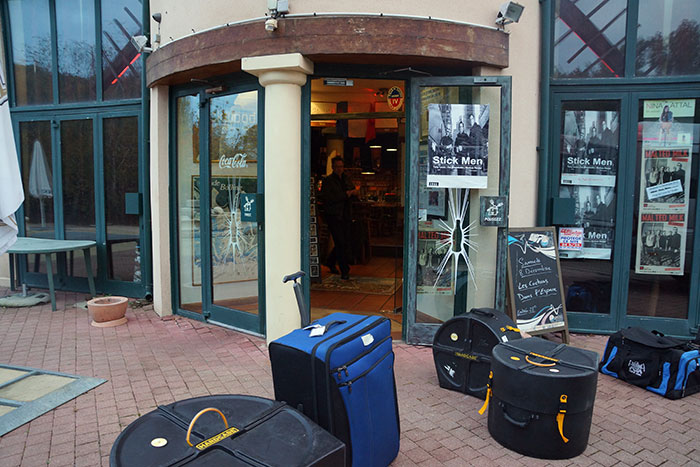 I told you it was unique!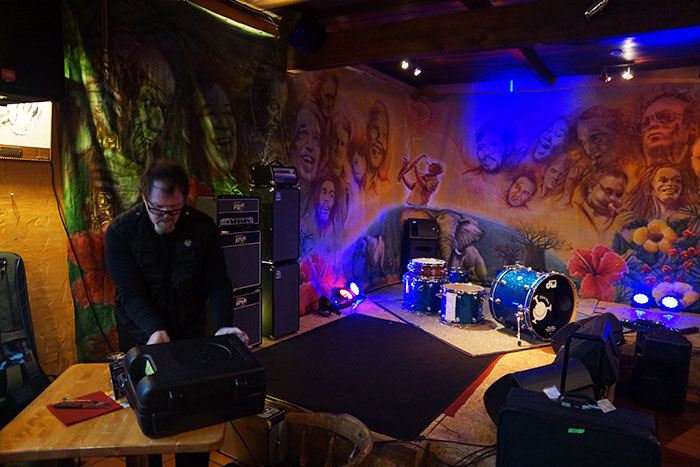 We're in France now, so, soon after setting up the gear, we find ourselves seated at a table with some great food and wine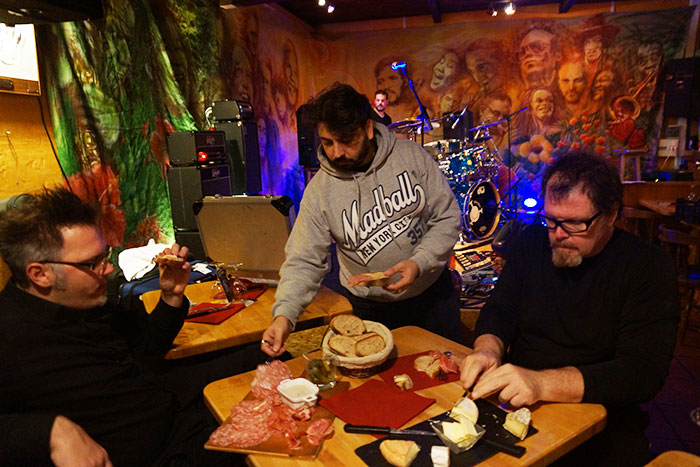 Soundcheck seems to go much smoother after that!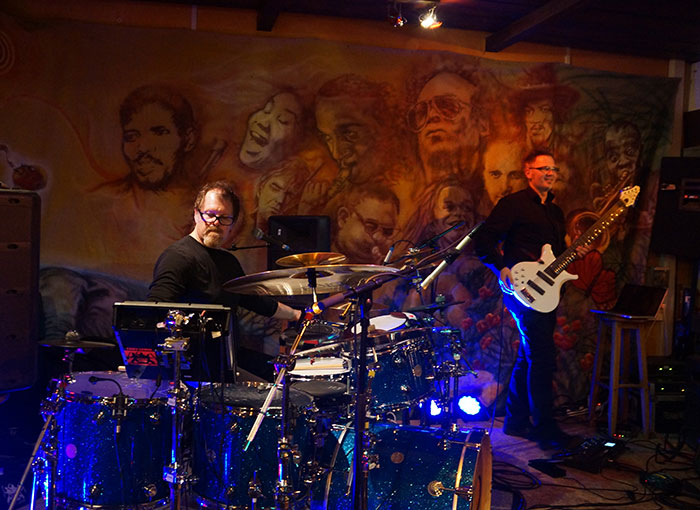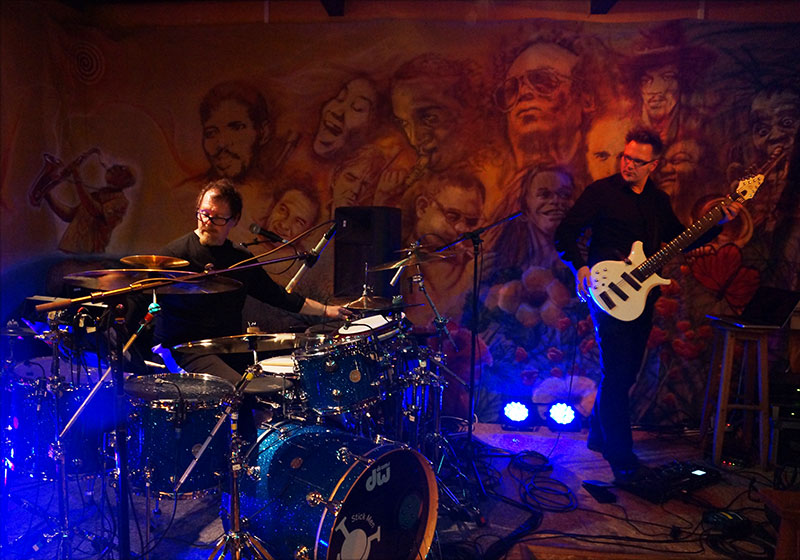 Hmmm... I know I've been reading in the van a lot, but... it starts looking to me like Markus has become part of the backdrop art!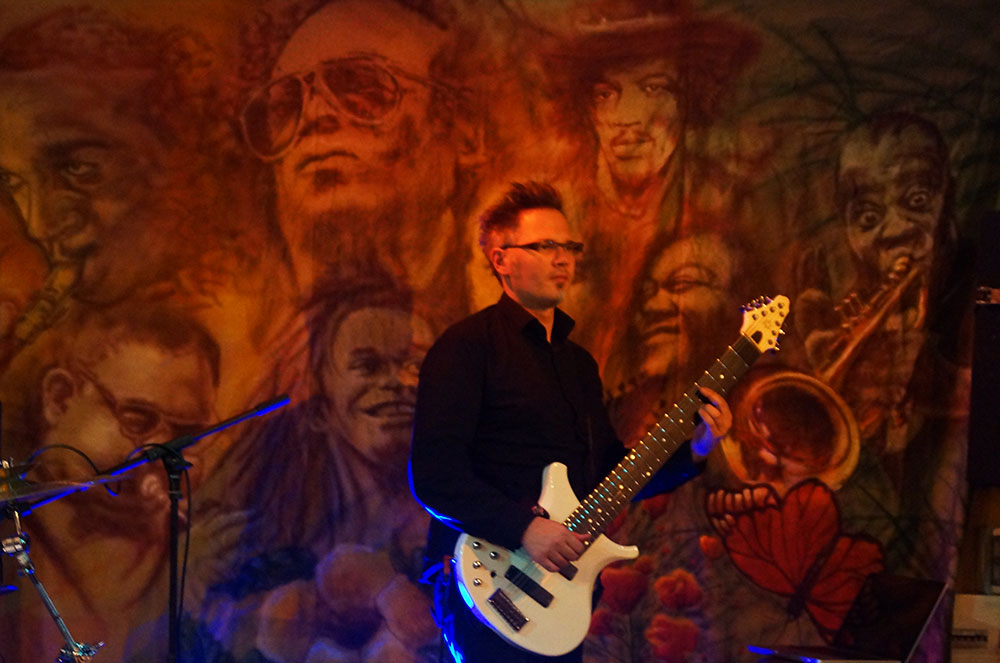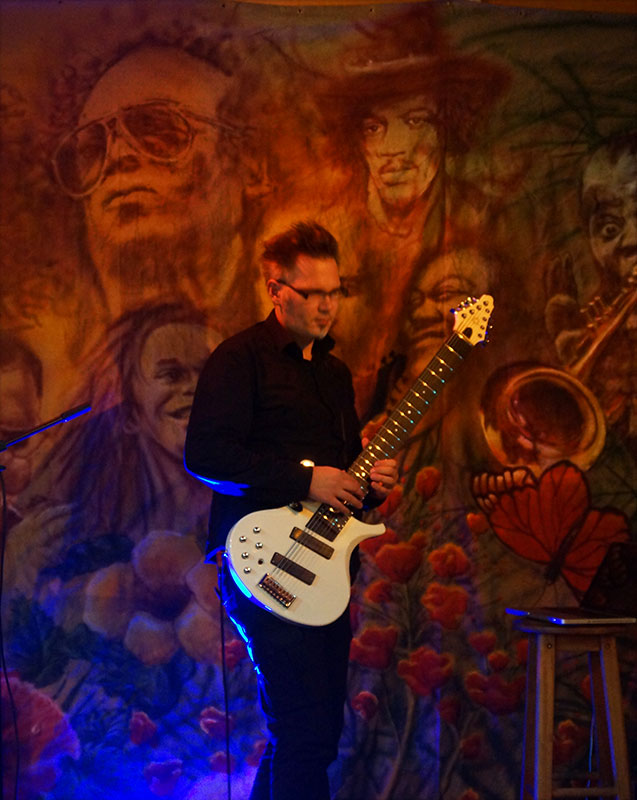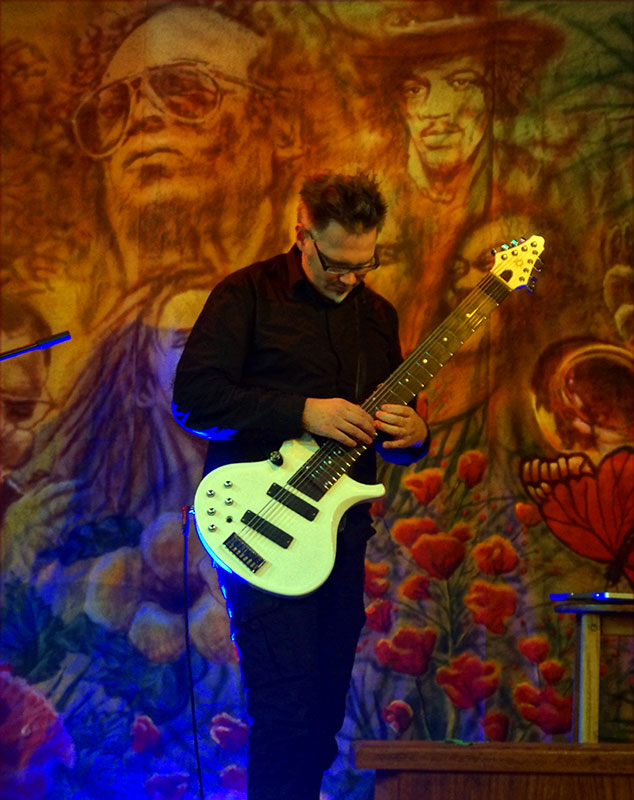 Oh no... Pat too!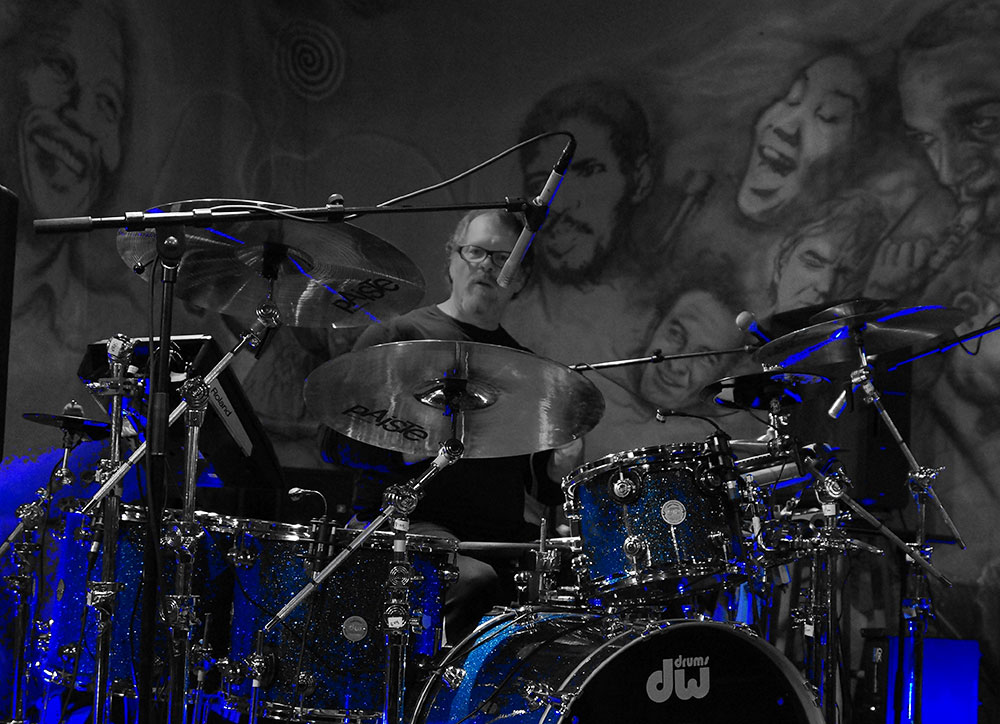 Must've been that wine with lunch. Here, I'll contrast him up...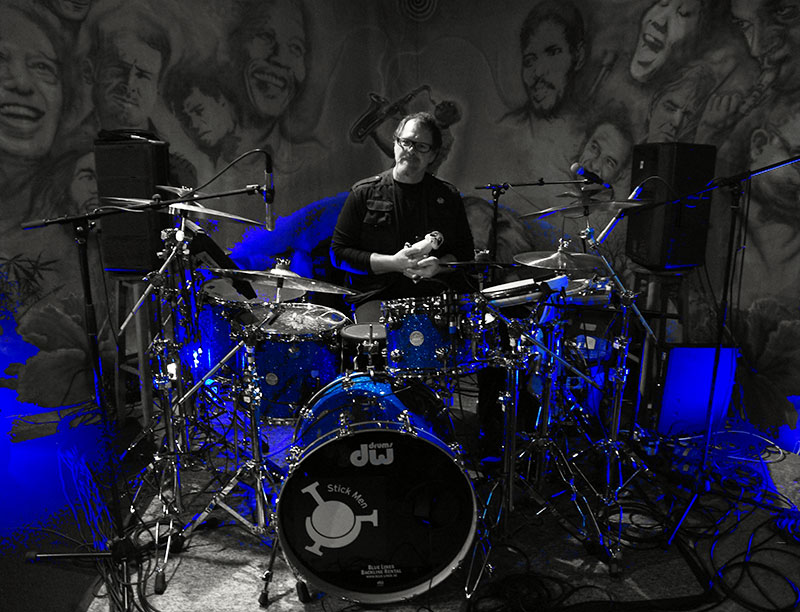 A few hours to hang out before the show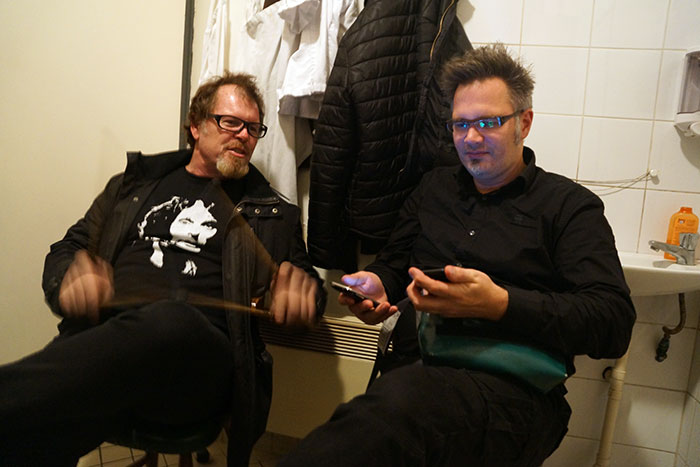 and then some snapping fingers in weird time signatures...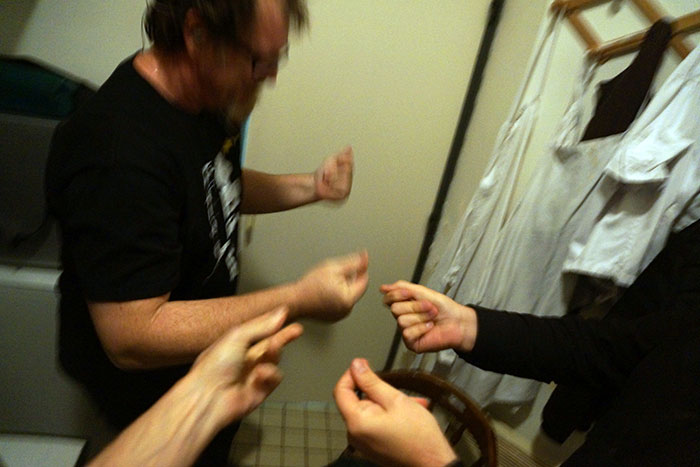 and we're ready to go onstage.

No photos of tonight's show, but plenty from tomorrows, on the same stage.

Let's first look at the before show hospitality event, on day two at the Atellier du Moulin...

There was a meeting set up with a bunch of teenagers, who had questions for me to answer... nice kids, good questions, and I had to get some photos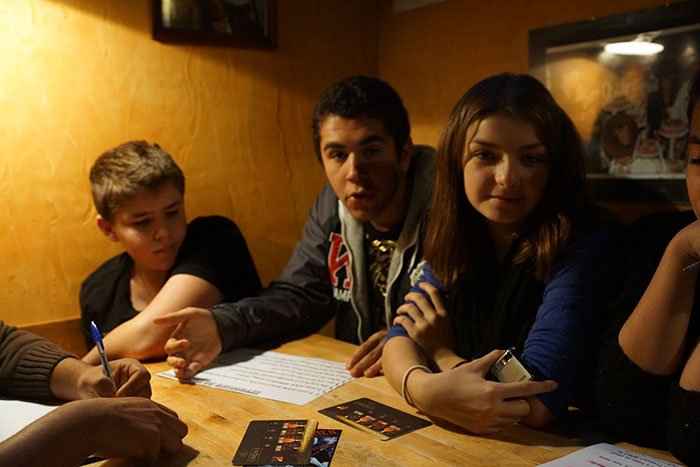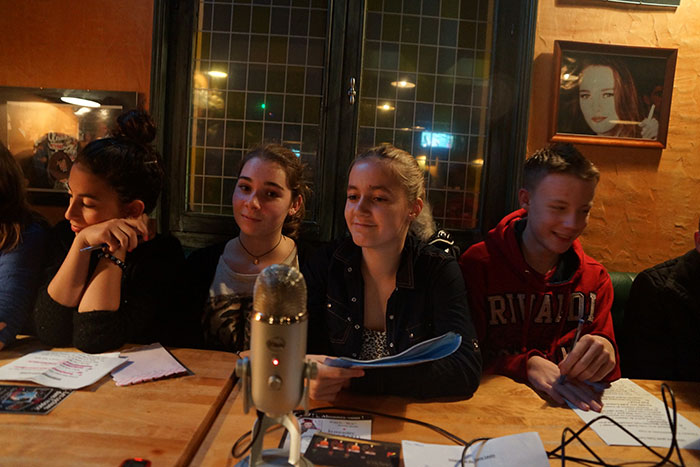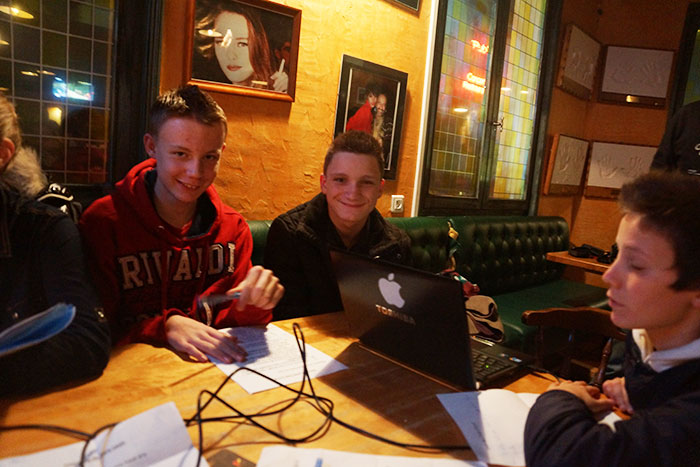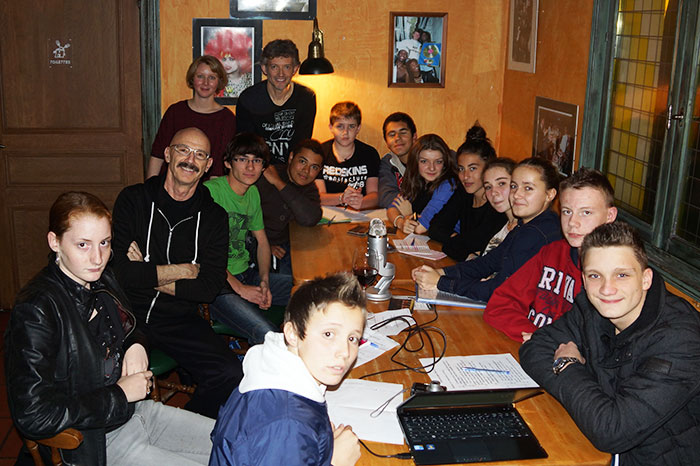 Meanwhile, Markus and Pat were doing some interviews in other parts of the restaurant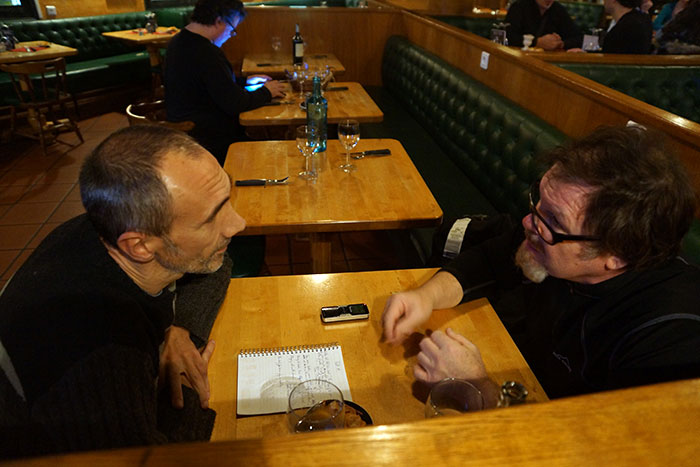 And, another first (aside from my never having had highschool kids interview me)... I was featured on the menu!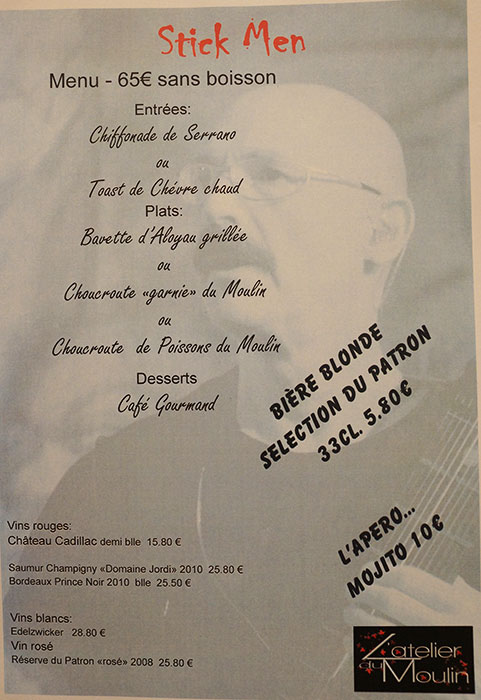 Wish I'd had a chance to get them a better picture... but I guess that's the menu biz!

Some shots of the audience at the show: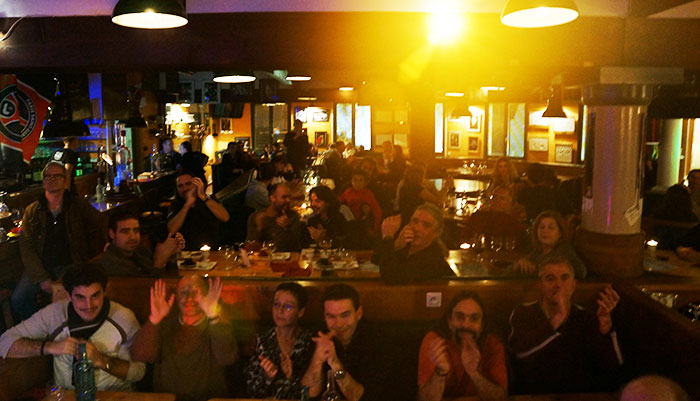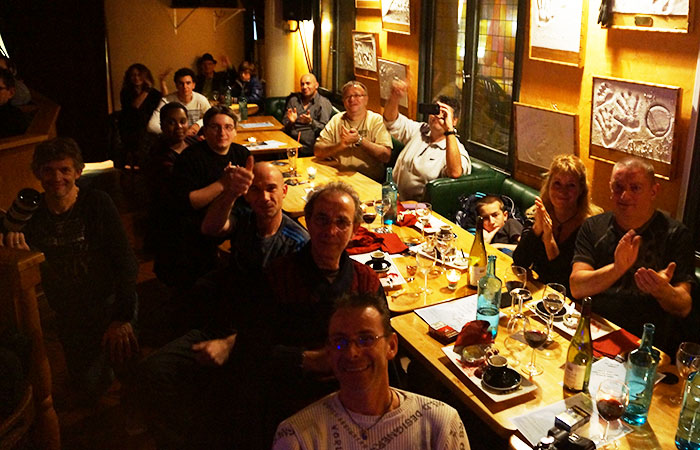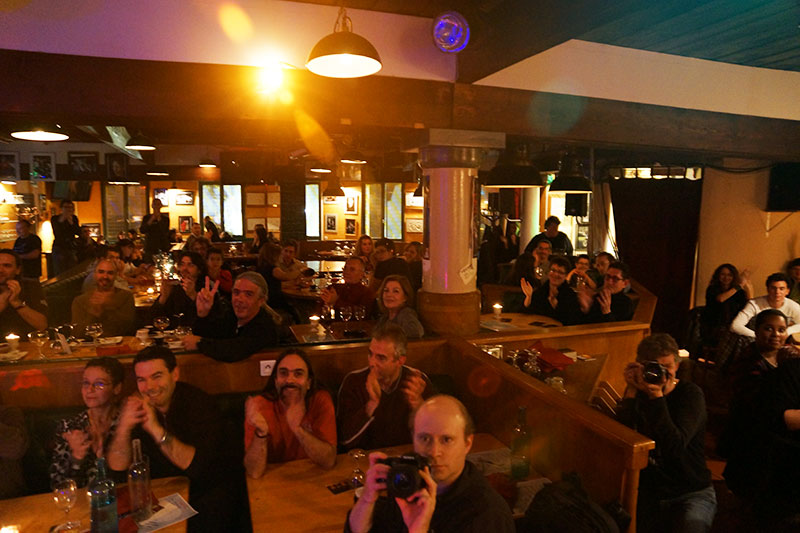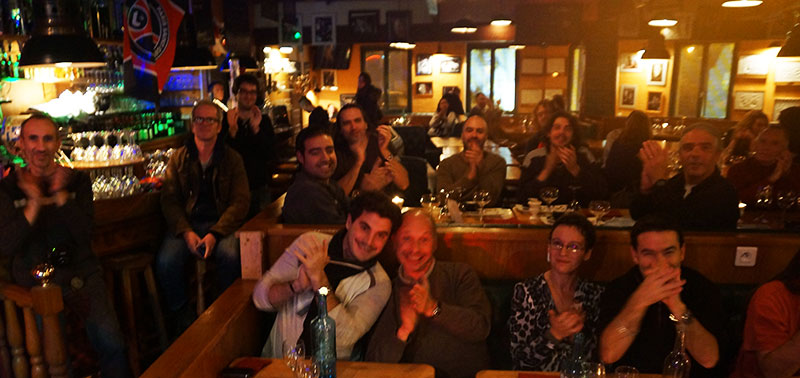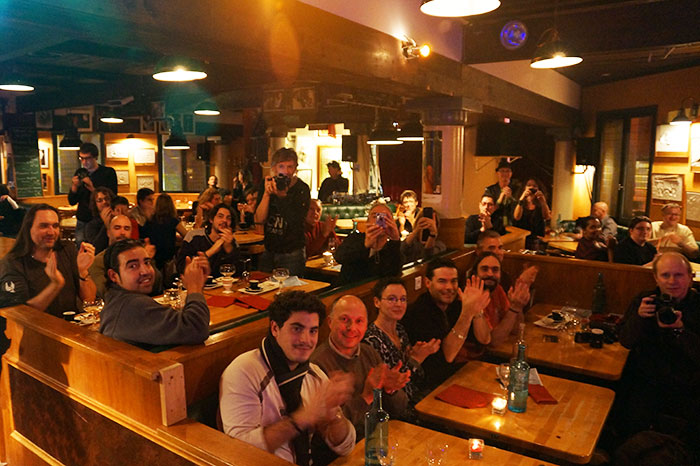 And, at the signing afterward, a man who definitely set the record on this tour for how many cd covers he brought to have me sign!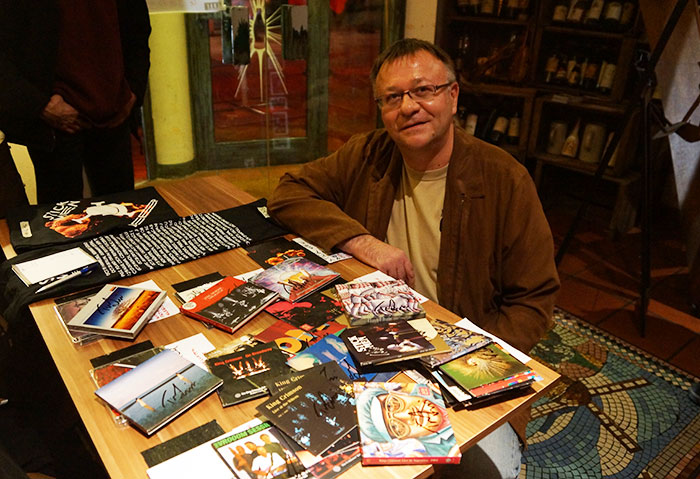 Tomorrow we travel to Holland, for our show at Borderj, in Zoertermeer. Can't wait to get a picture of that building with my wide angle lense.

More soon.