Nov 11th we arrive in Zoetermeer, in the Netherlands.

We've played before in Boerderij, the club here, and even stayed in this unique African themed hotel quite a few times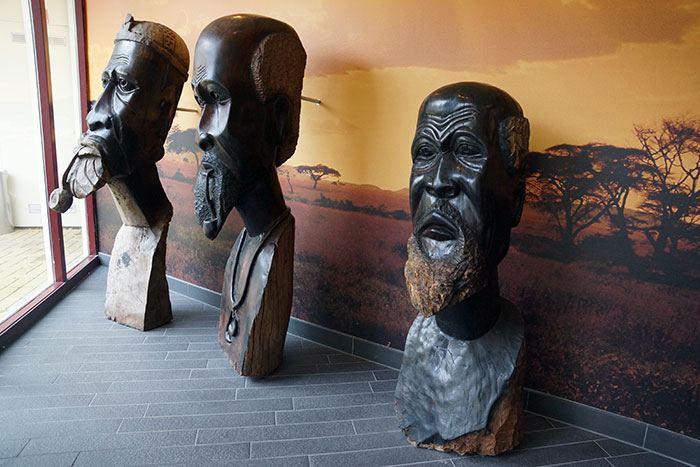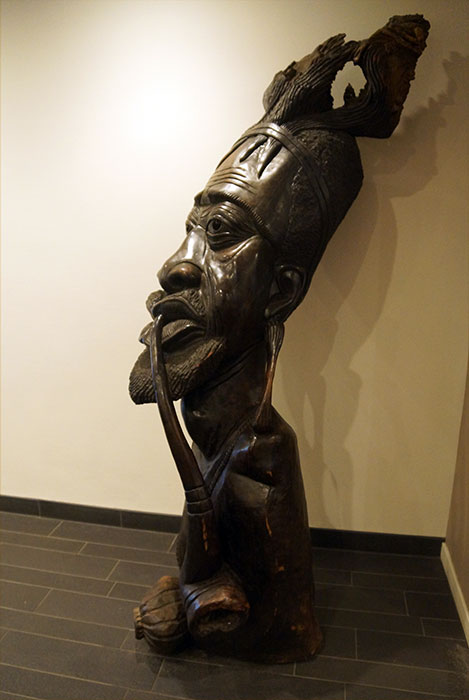 (how often is it that you want to photograph the lobby art in a hotel!)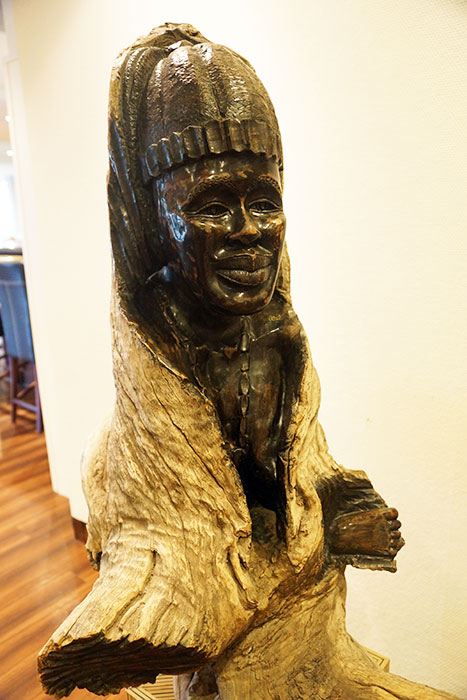 I'm not sure whether to be honored or bothered, when they put me in the Baboon Suite!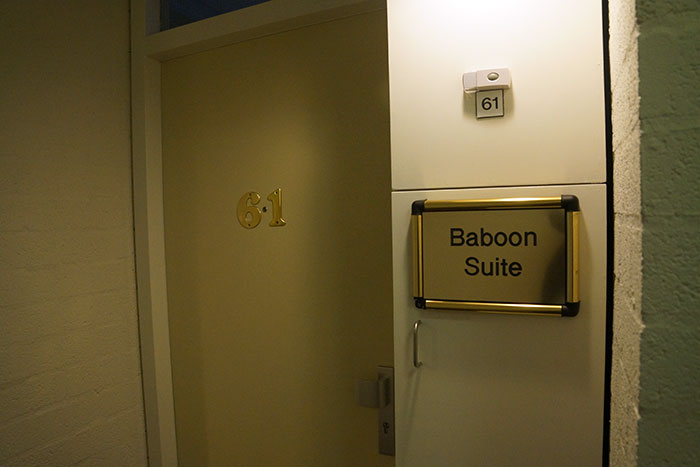 Anyway, we're happy to arrive here, because the hotel has a small laundry room where we can do our own laundry -- a welcome sight on a road tour like this.

20 minutes later, arriving at the club, it's a beautiful Holland day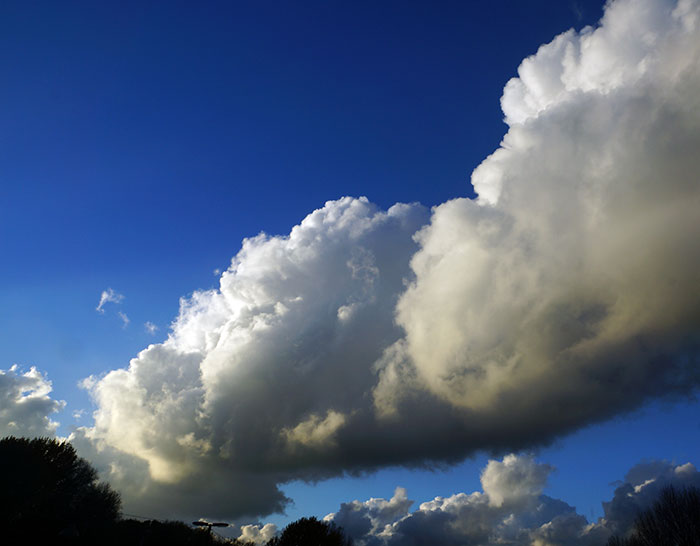 And, as on each trip, I have to photograph the very odd angles of the back wall...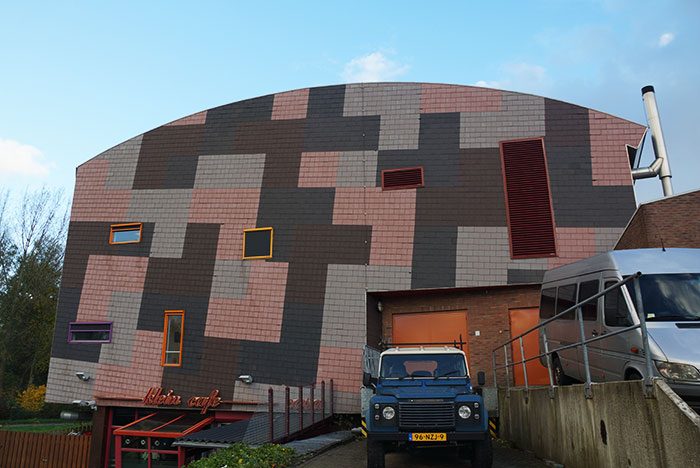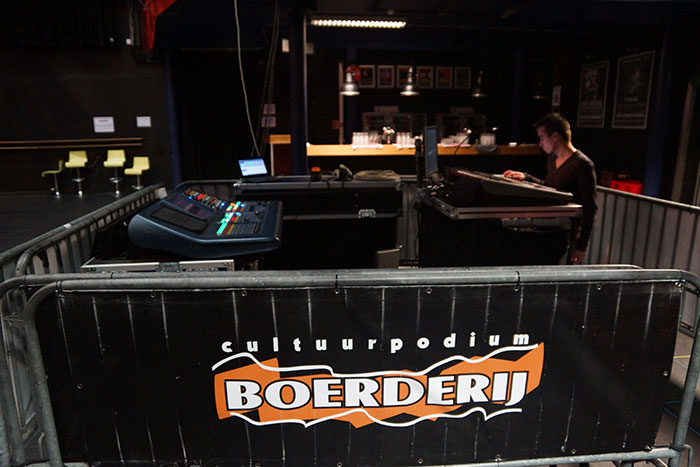 Part of what makes it nice here, for visiting musicians, is a great staff of volunteers, an excellent p.a. system

and even the lighting system is constantly improving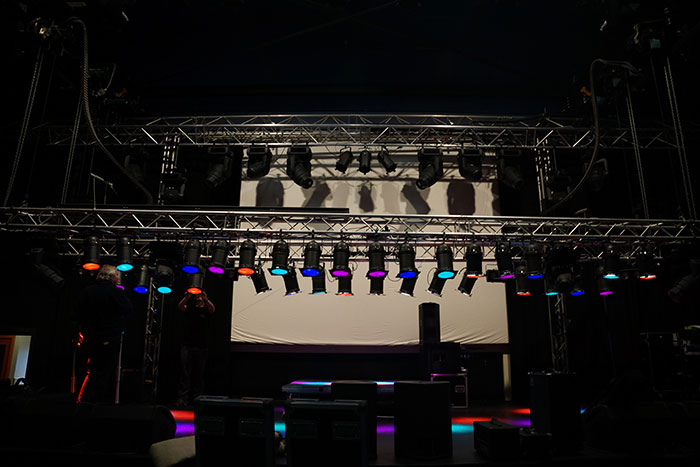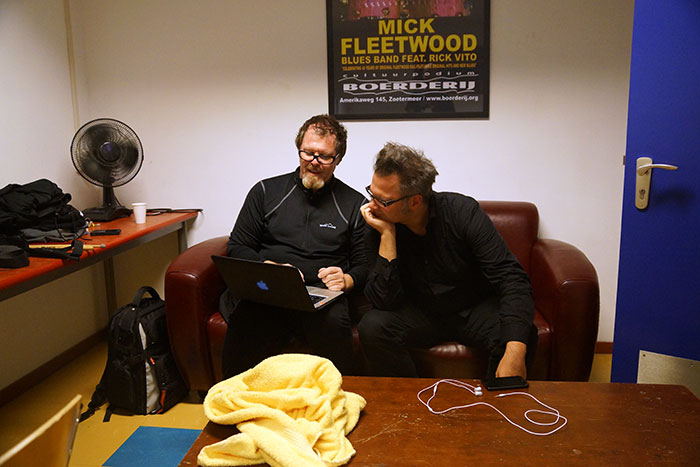 Going onstage - here's about the worst 'pre-show hands' photo I've taken on this tour...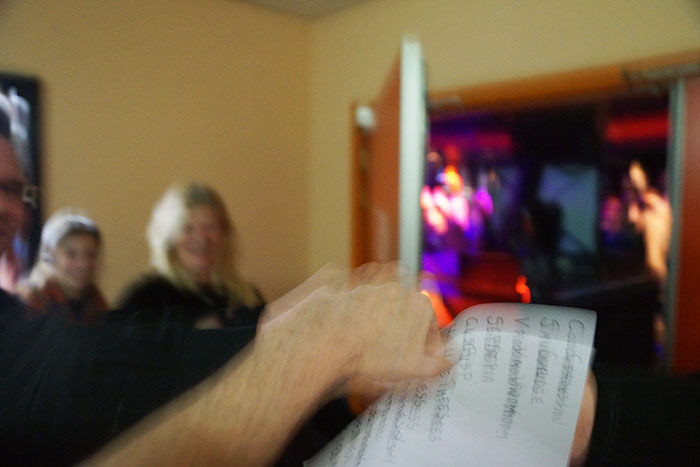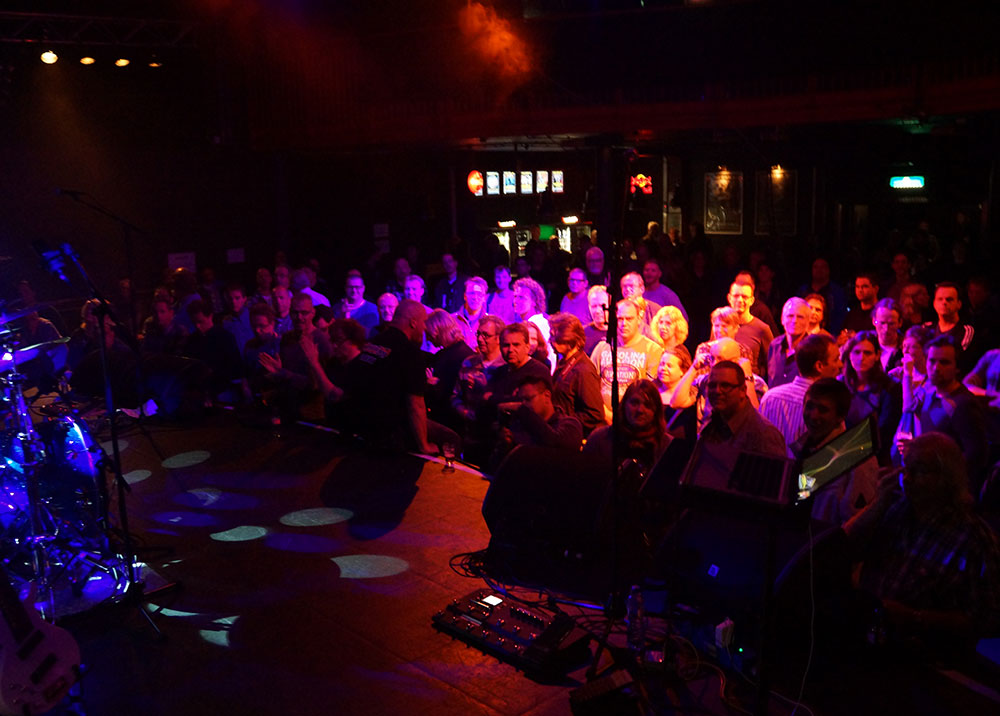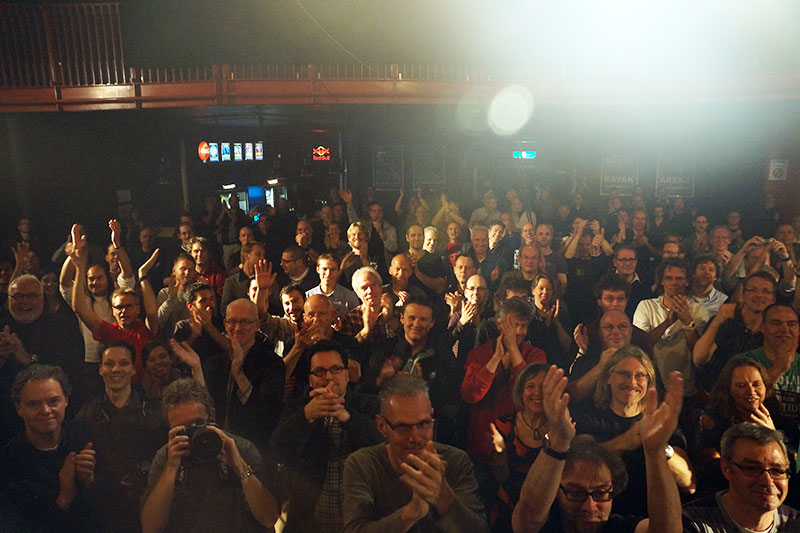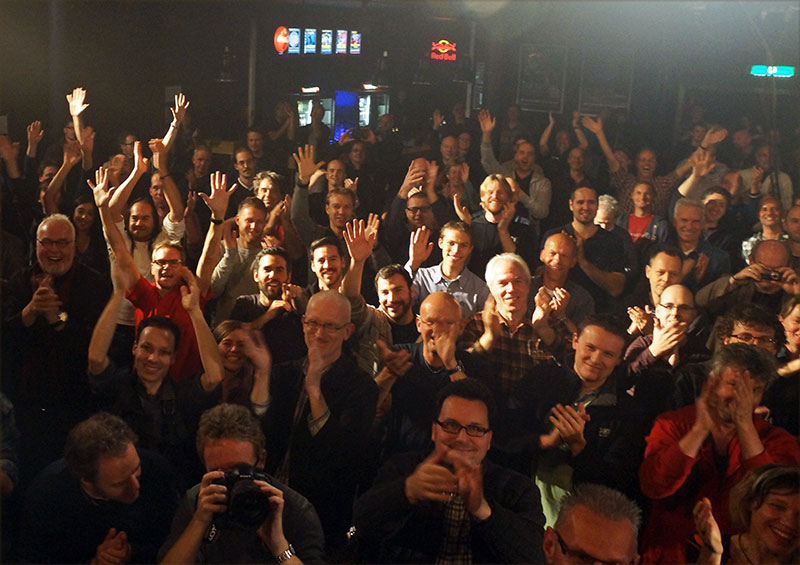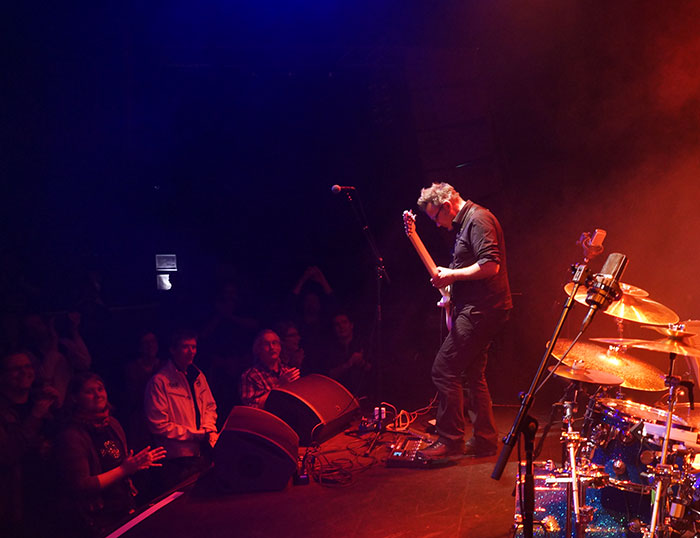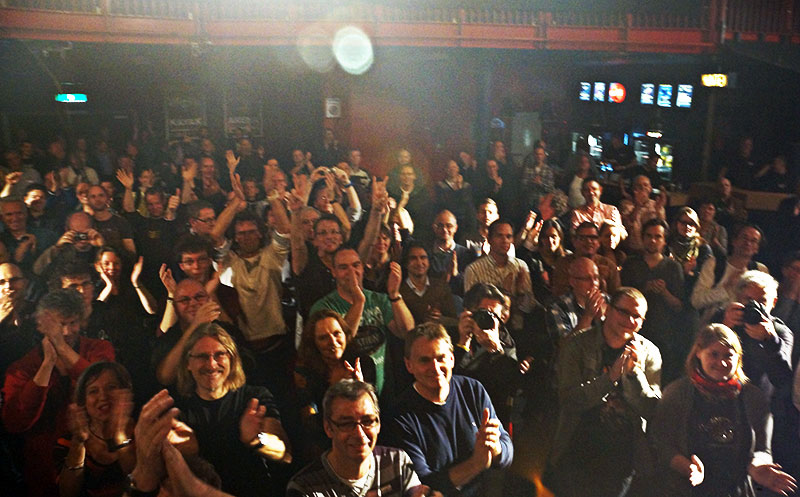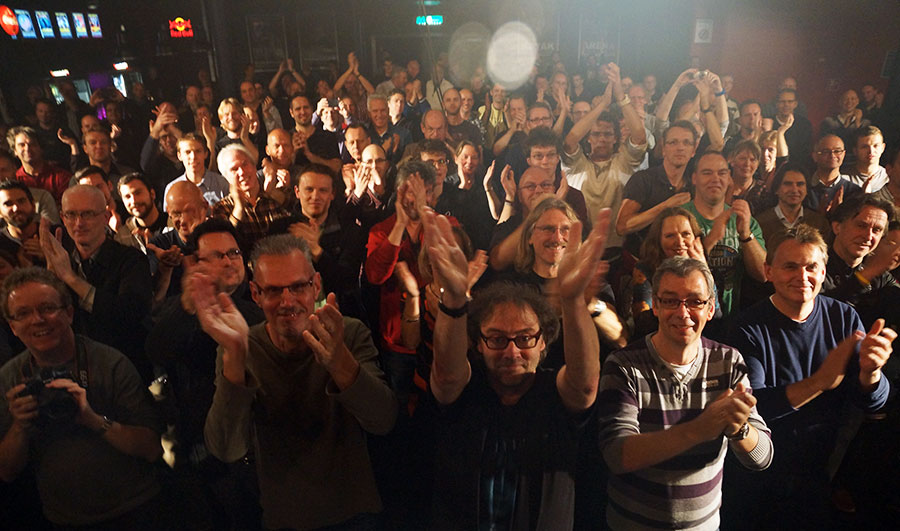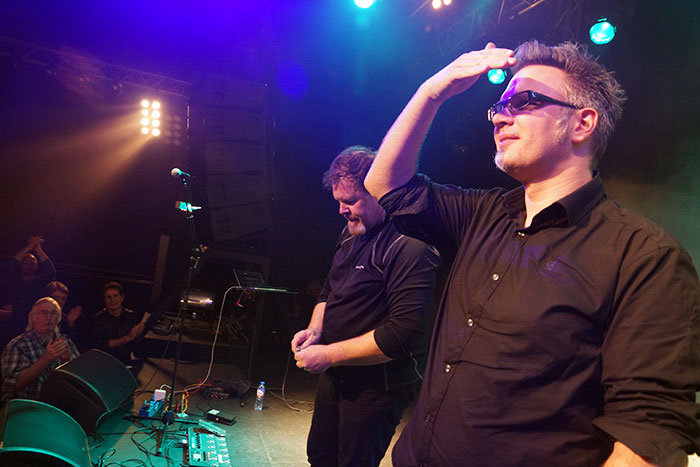 Nice show - they're really tuned in to our new music here - it's a pleasure to return.

Morning at the hotel - ran into the band coming in to play tonight -- with the great bass player, Nathan East.

I guess you could title this, 'a bevy of bald bassists'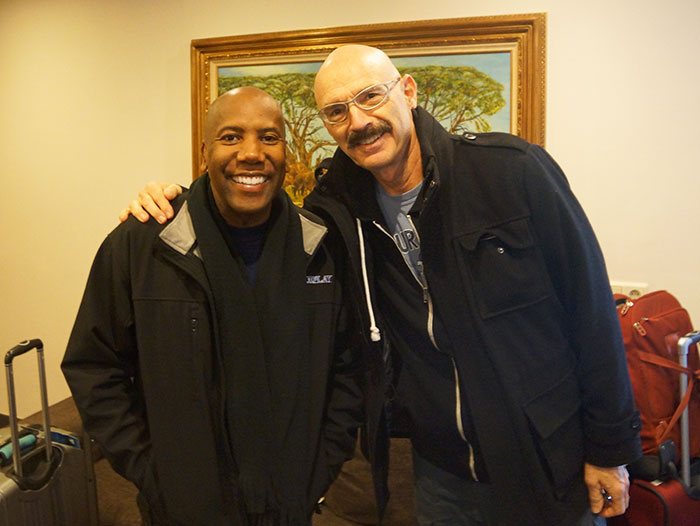 oh oh... Pat's clothes got stuck in the hotel washing machine.. at checkout time he and the hotel workers were still trying to open the thing!

So, wet laundry draped over some of the van seats, we head for Belgium and tomorrow's show in Verviers.

Nov 13th - Verviers, Belgium.

Our intended show yesterday, in Lille, was cancelled by the club, so we came a day early to Verviers, where we'll play tonight.

Missing shows is a drag for us, in a few ways, but we've got no control over that, and make the best of it. The good part of coming in to a town the night before isn't so much going out that night, but the next day you wake up in the city you're going to play in, and have awhile to look around. (And in my case, to look for some cool pictures.)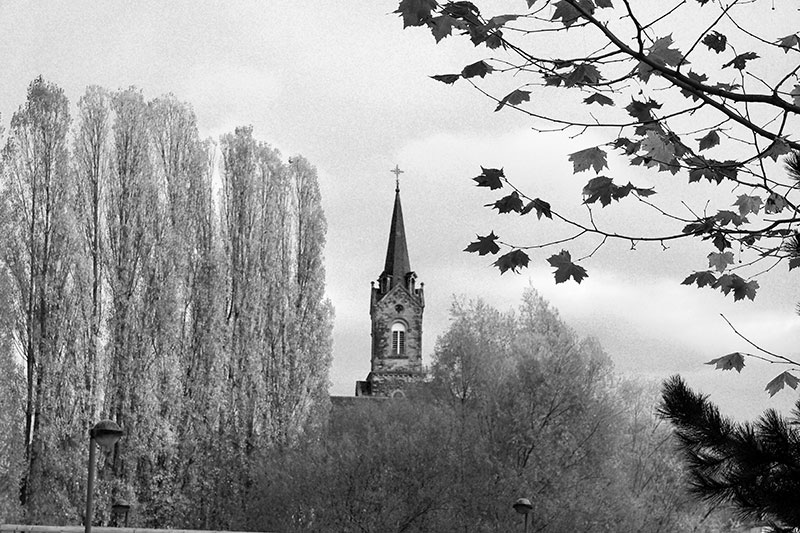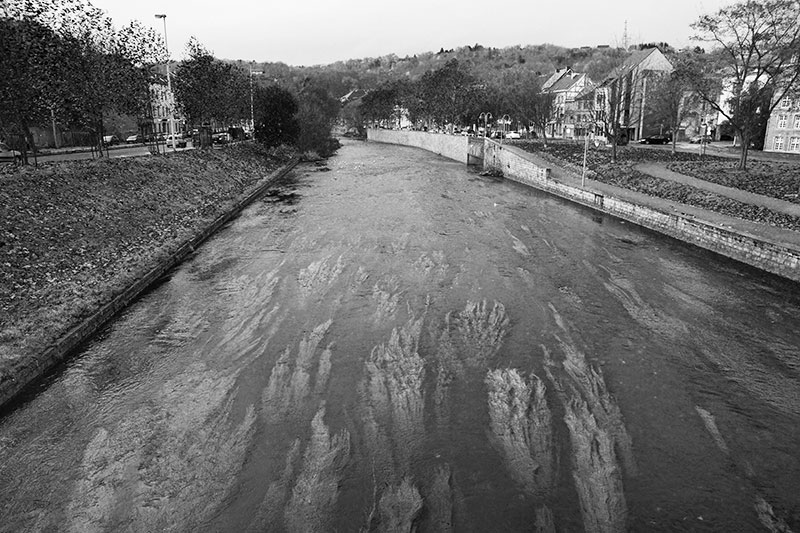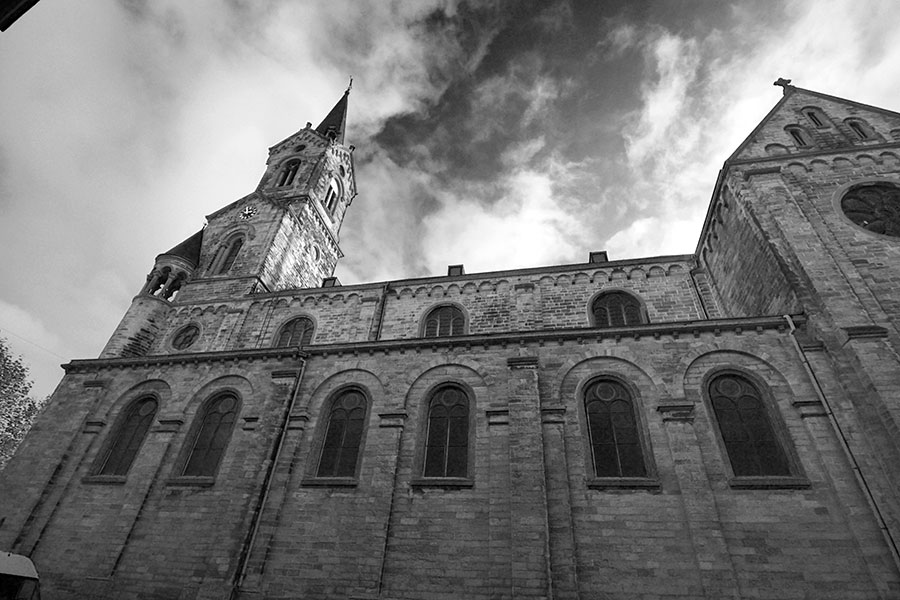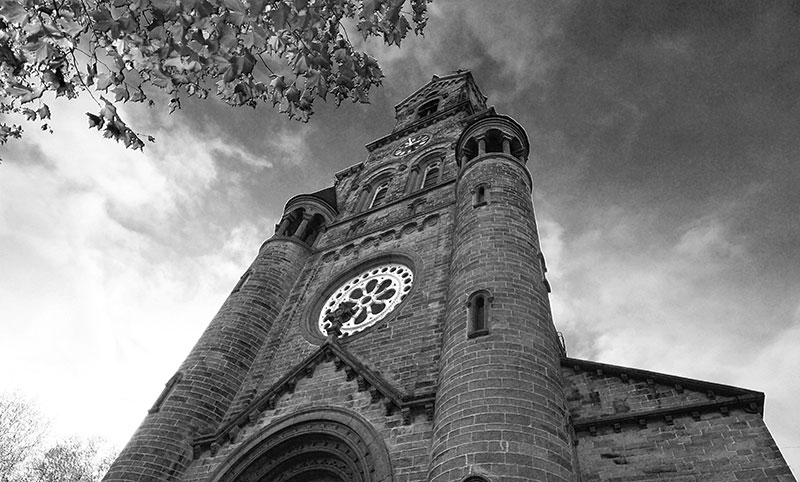 The club, called Spirit of '66 is one familiar to most bands that tour Europe - a very American looking rock club, with a fondness for Progressive Rock.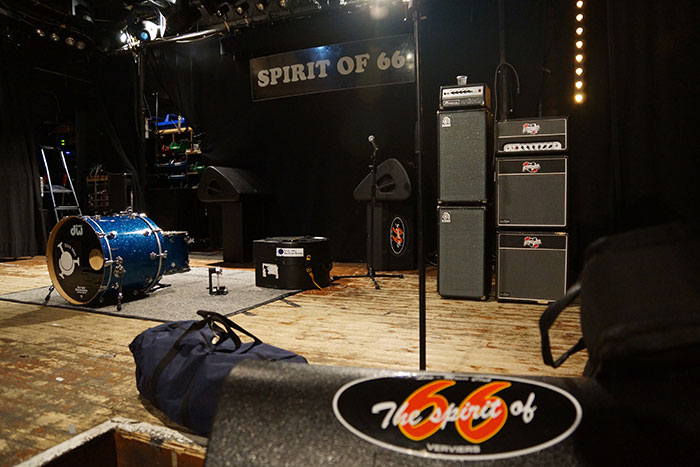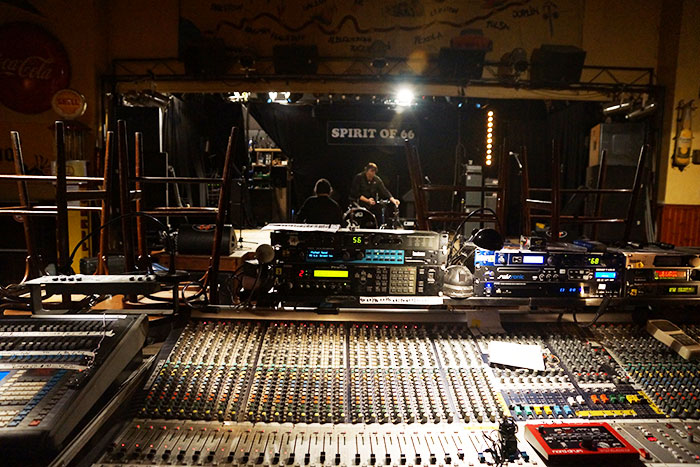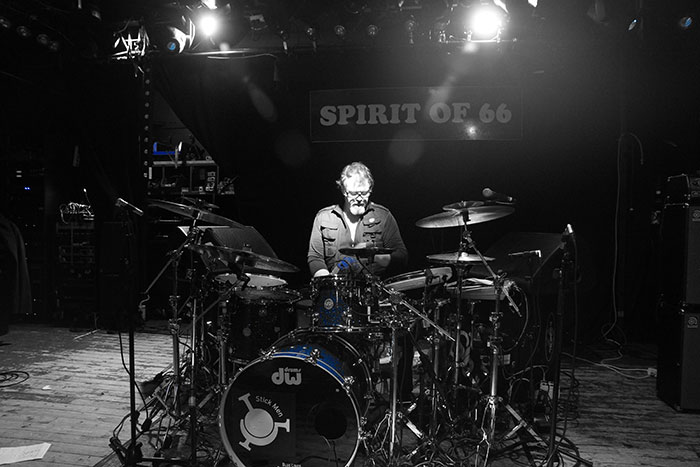 Got to get that smoke machine going, to accentuate the lighting...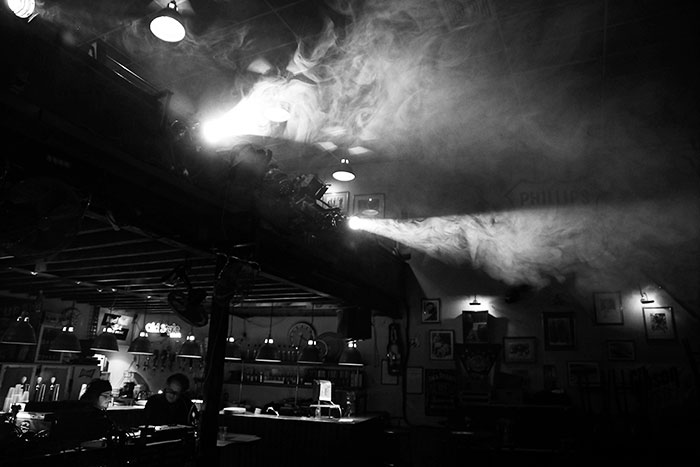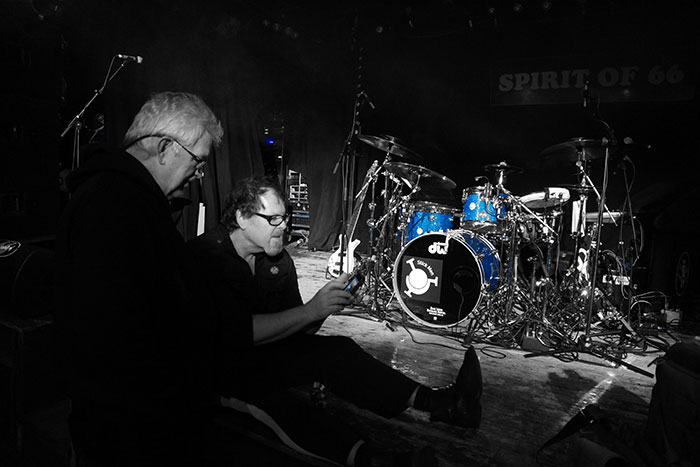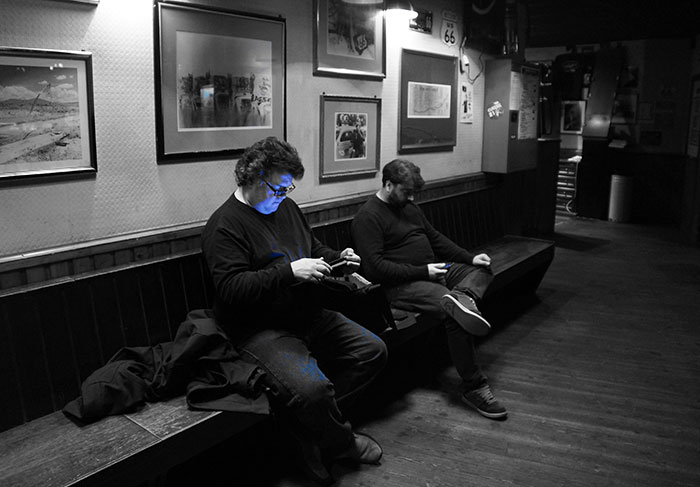 Now the dressing room - that's real rock n roll club ambience!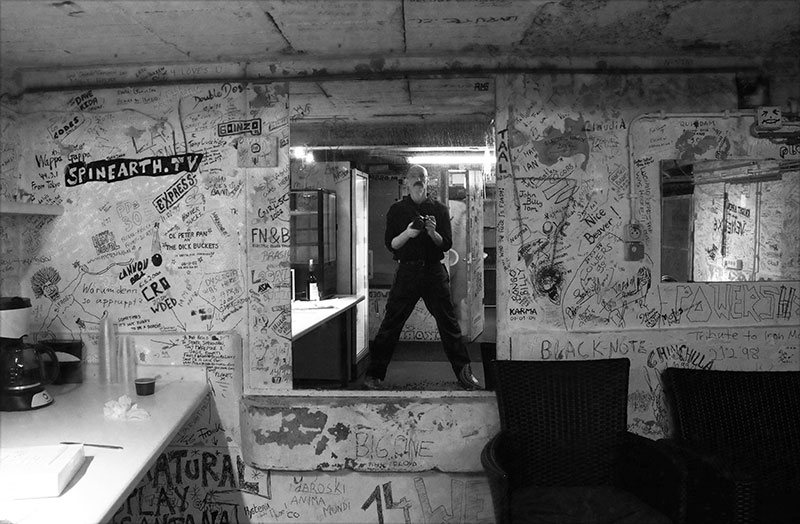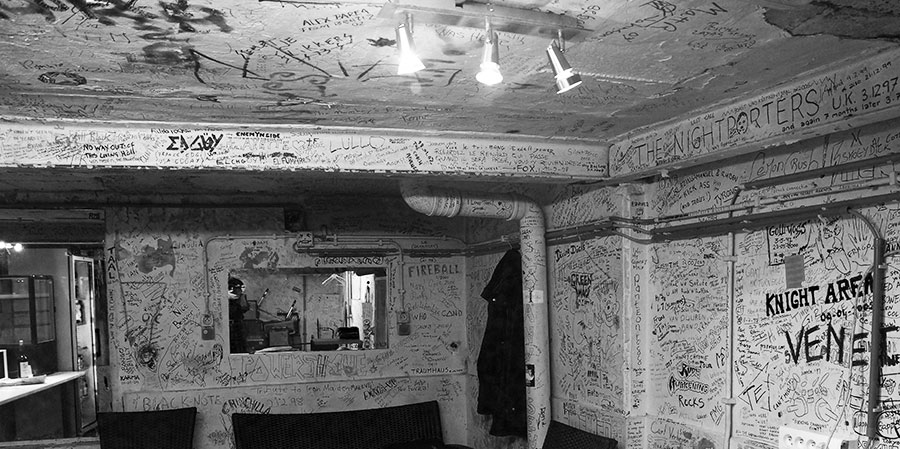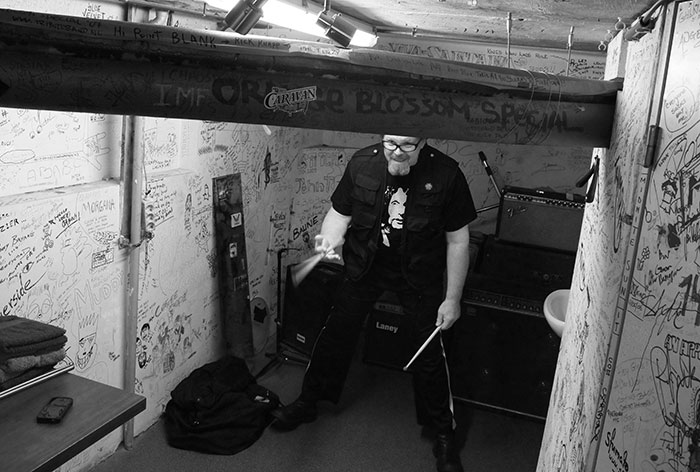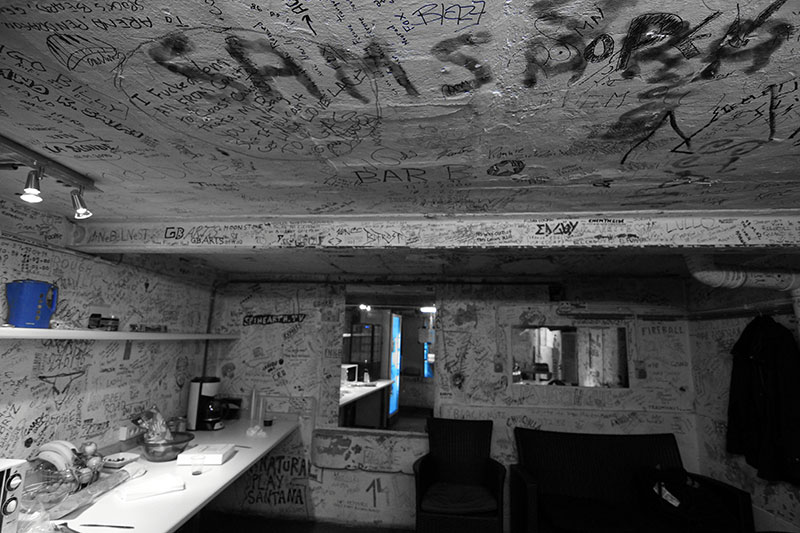 Here we go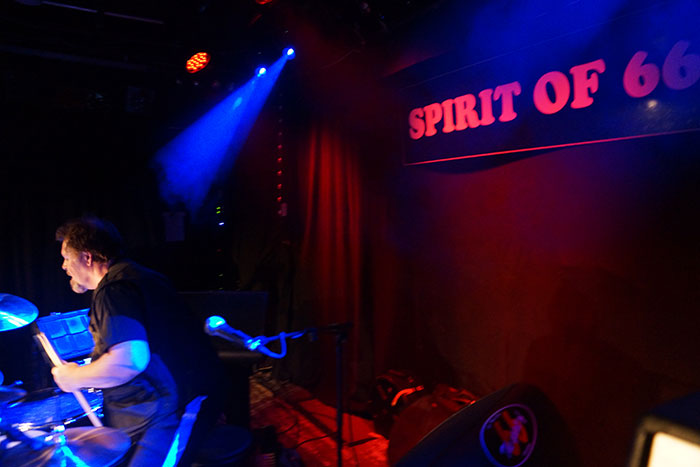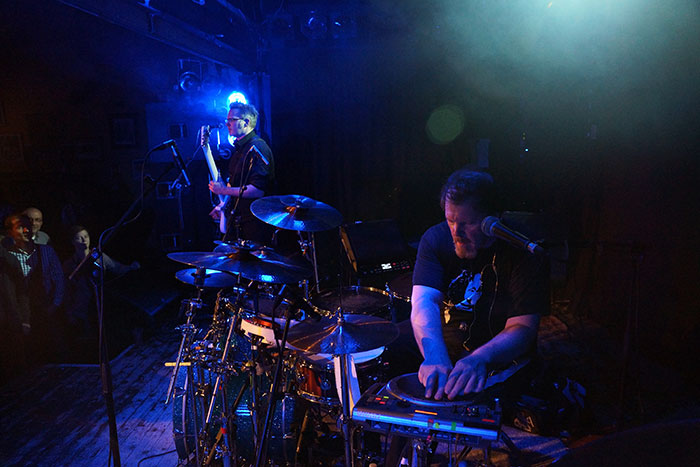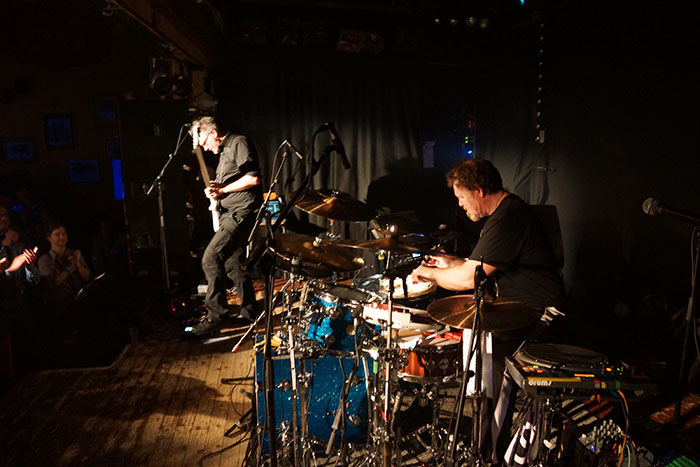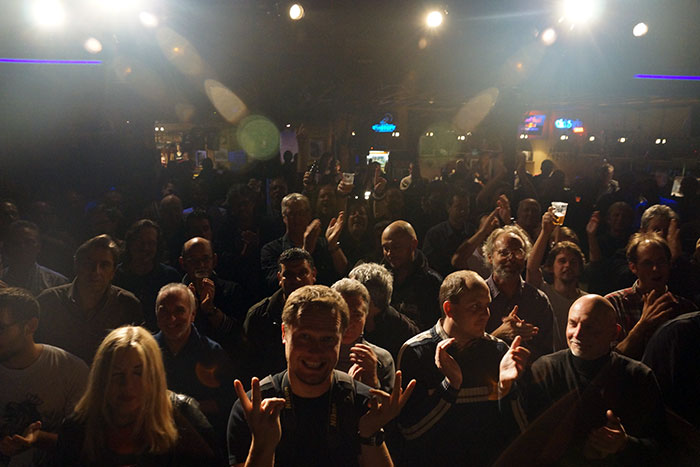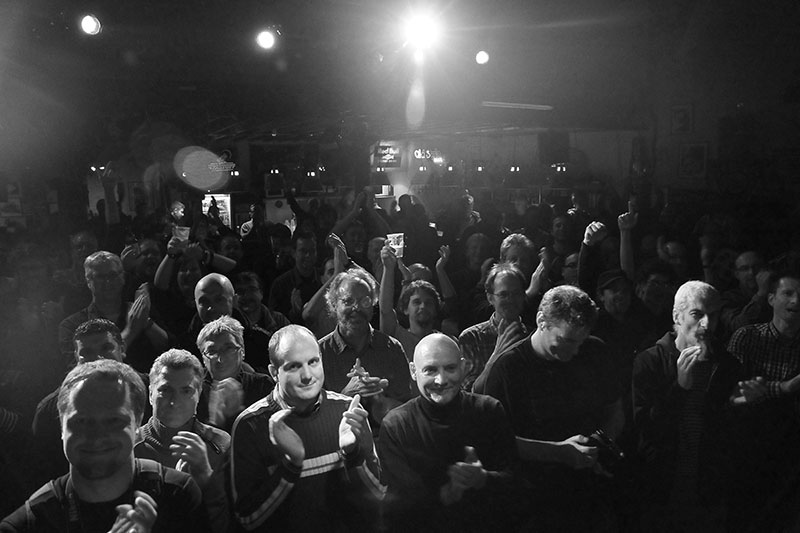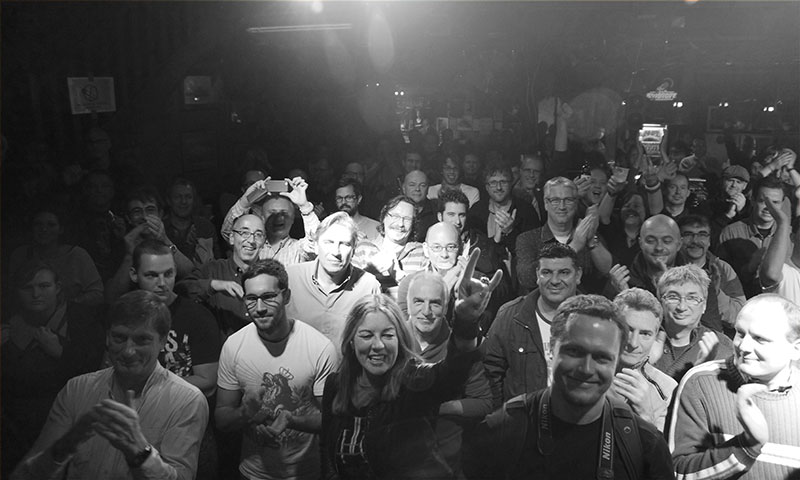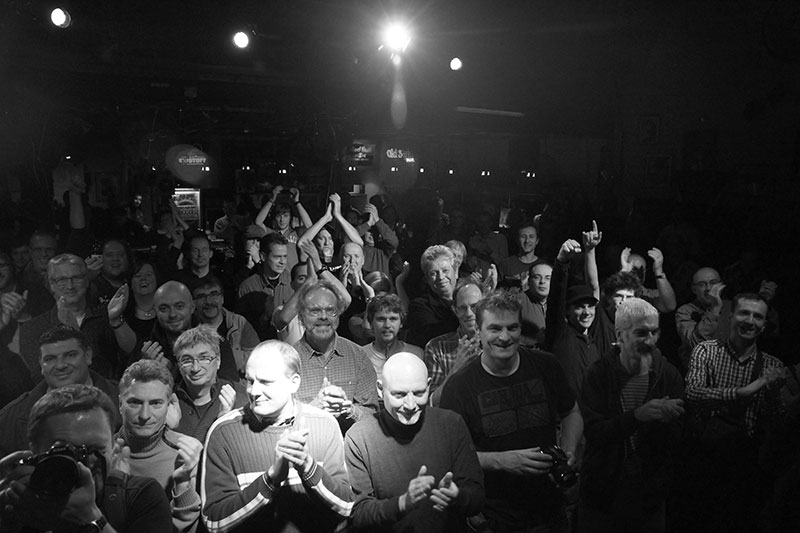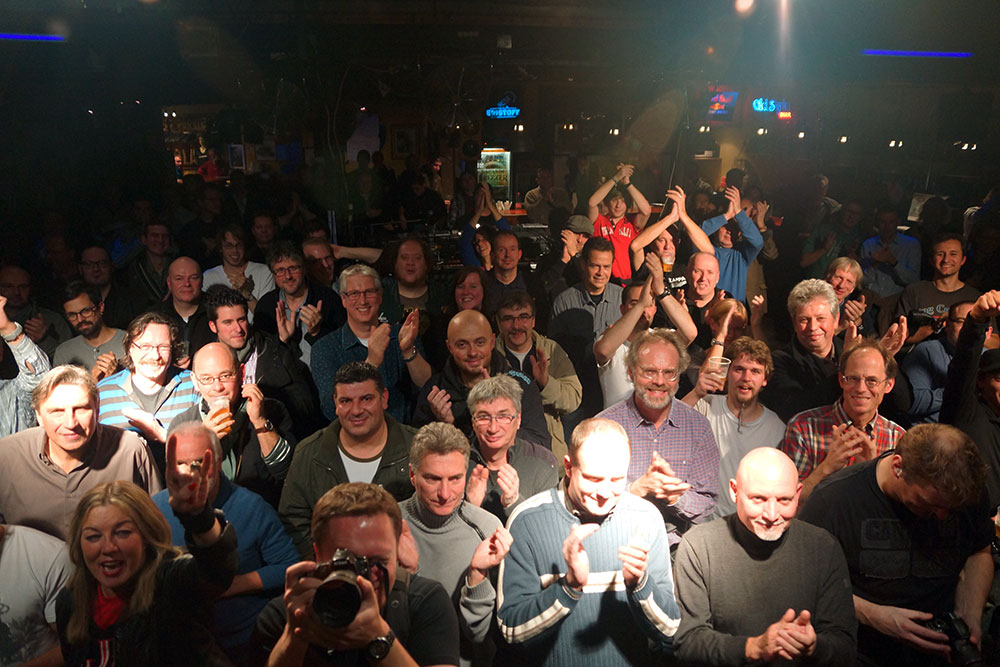 Nice show - always glad to be back here.

And afterwards, as you'd guess, we don't spend much time in the basement dressing room before going back out into the club to sign autographs and say hi to people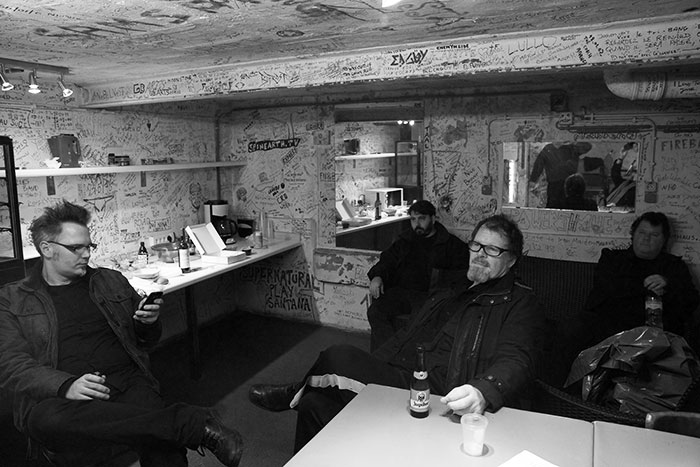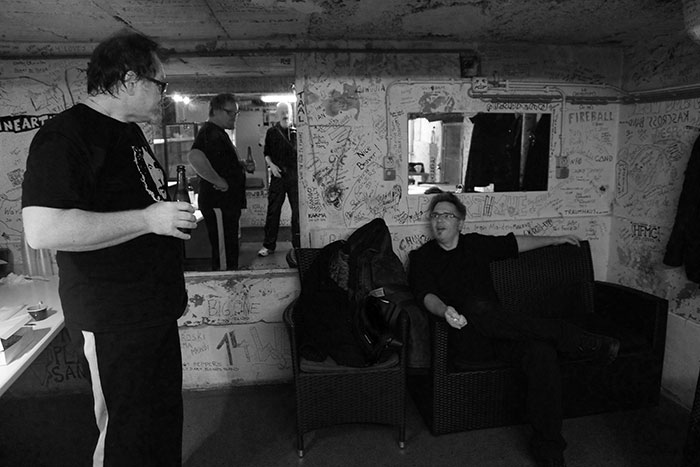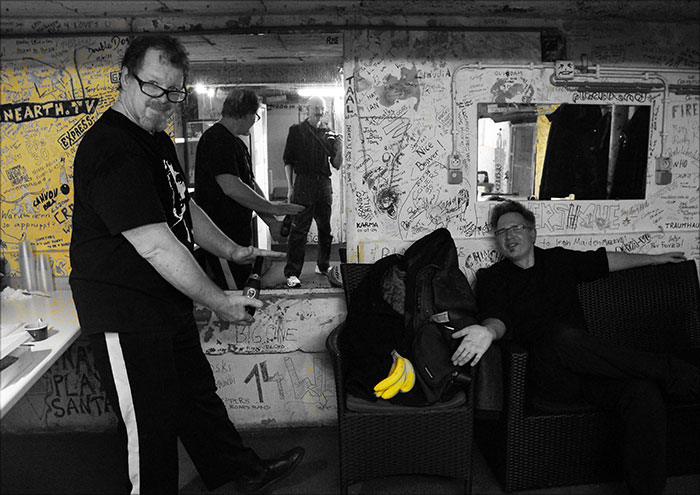 Tomorrow is another day with no show -- but a very long drive. About 10 hours to the North of Italy, where we'll stay and drive a bit more the next day to Lugagnano -- but what'll make it such a long trip is that we have to drop the drum kit off in Frankfurt. Then we'll pick up a different kit the next day, for the Italian part of our tour.

Well, at least that gives me a lot of time to try to learn the Italian lyrics to Crack in the Sky... they're a challenge for me, even in English!

More soon.