&nbsp

Stick Men

Tour of Europe - Fall, 2012
page 12
Lugagnano Show
Nov 15th Again it's a club we've played in before, and if you've been visiting these road diaries for awhile, you may remember seeing photos of this load in, where the van is tilted at an extreme angle.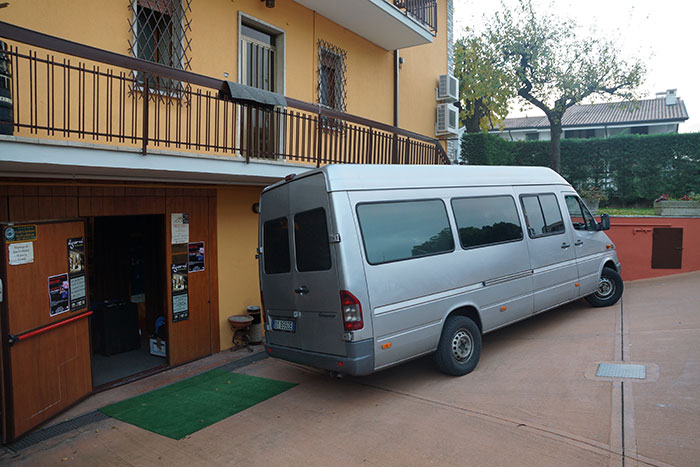 The club, which you can see is the lower level of a house, is pretty colorful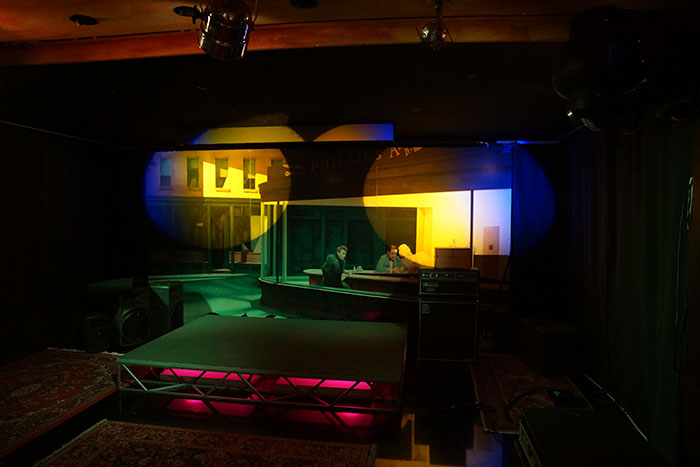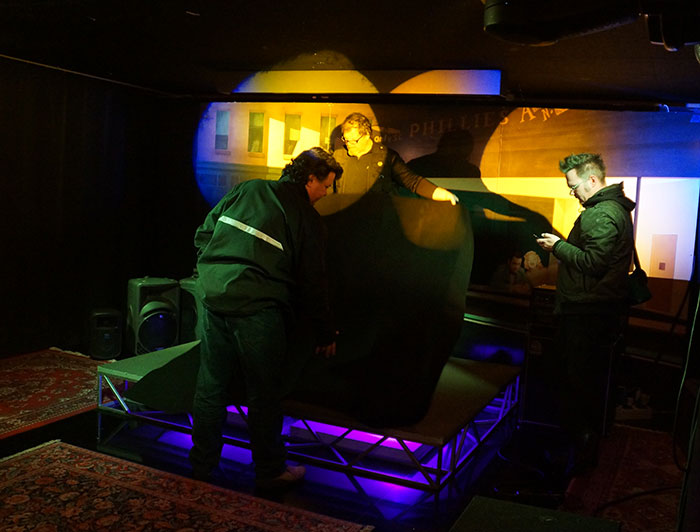 The guys look over the unmoveable riser, which we prefer to play without.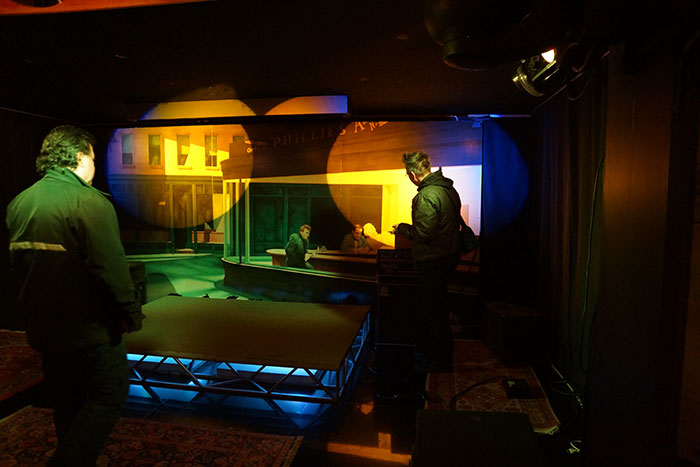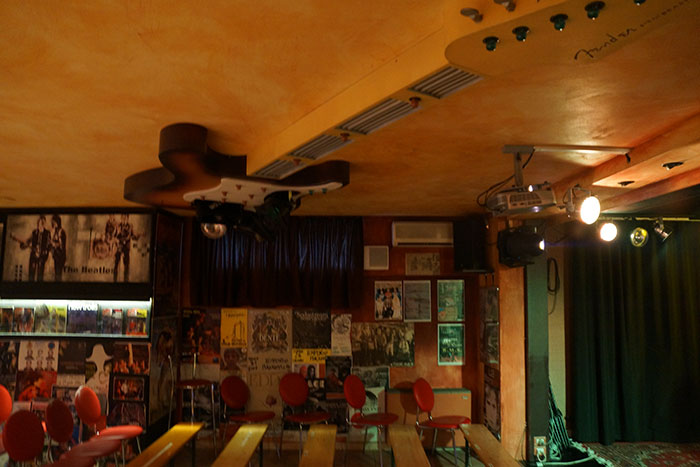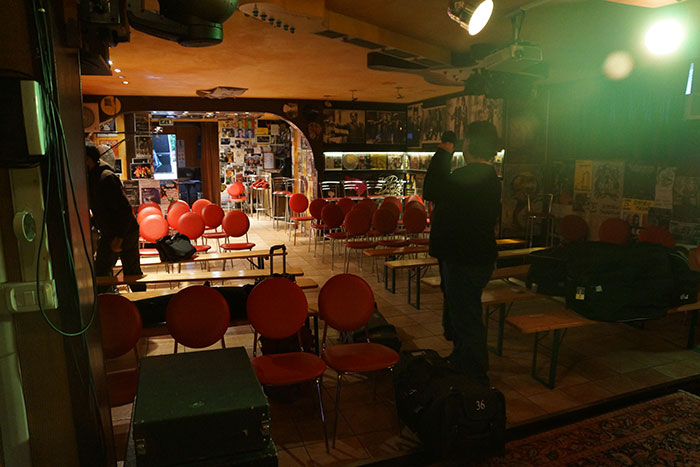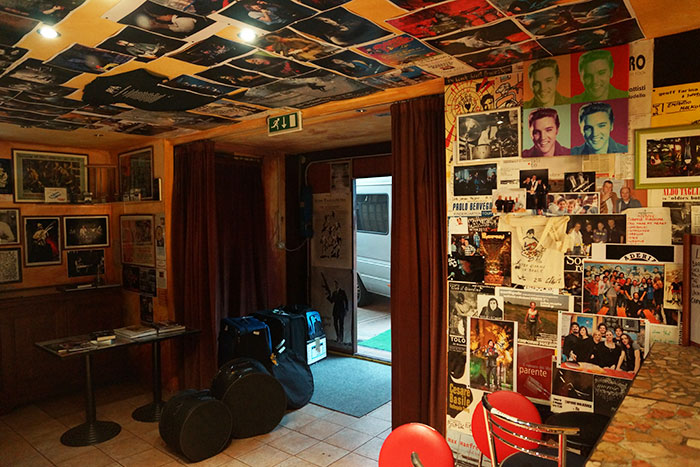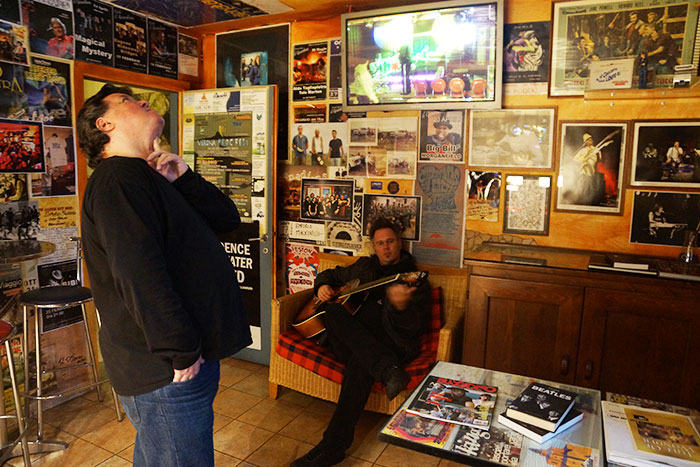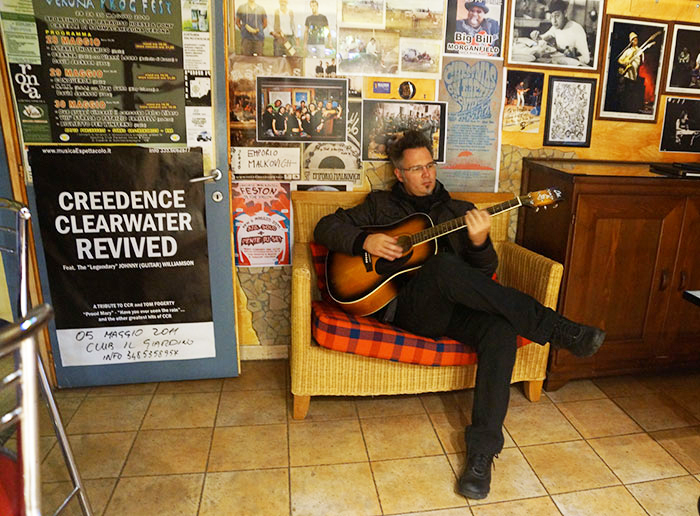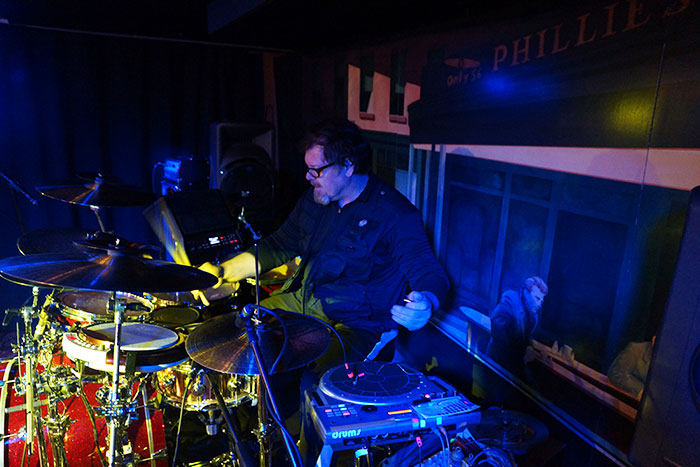 The drum kit we've switched to for this tour leg is red ... Pat preferred the blue one he had earlier in the tour.
(James Dean seems to agree!)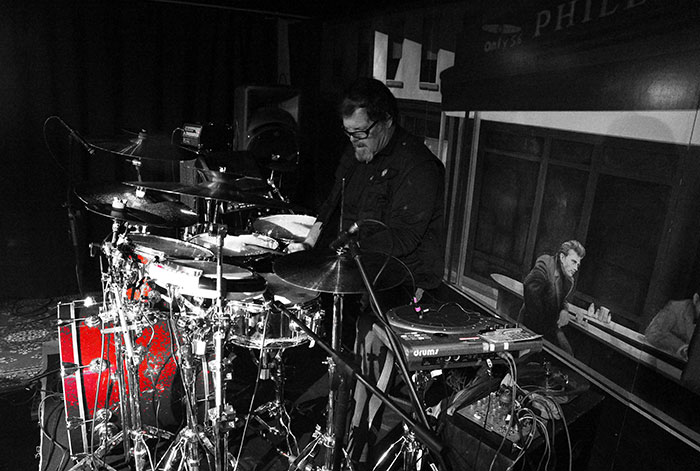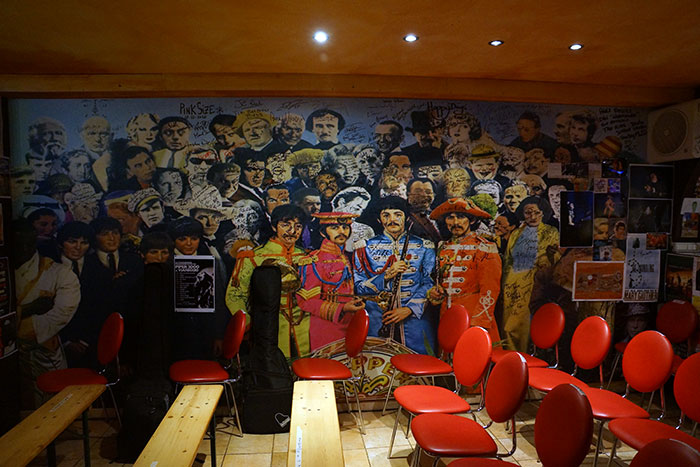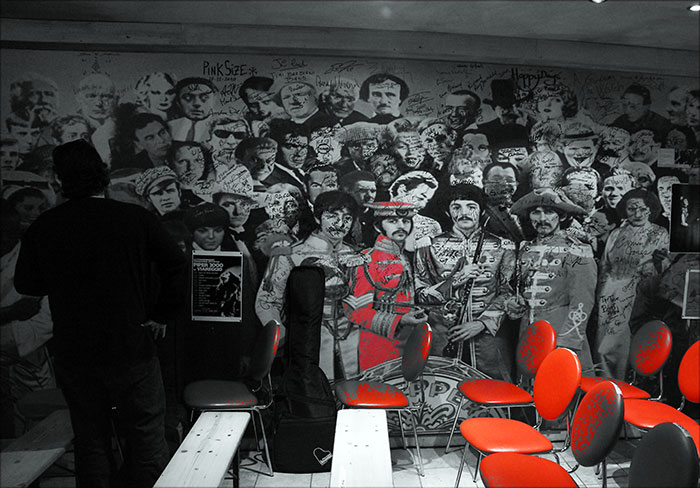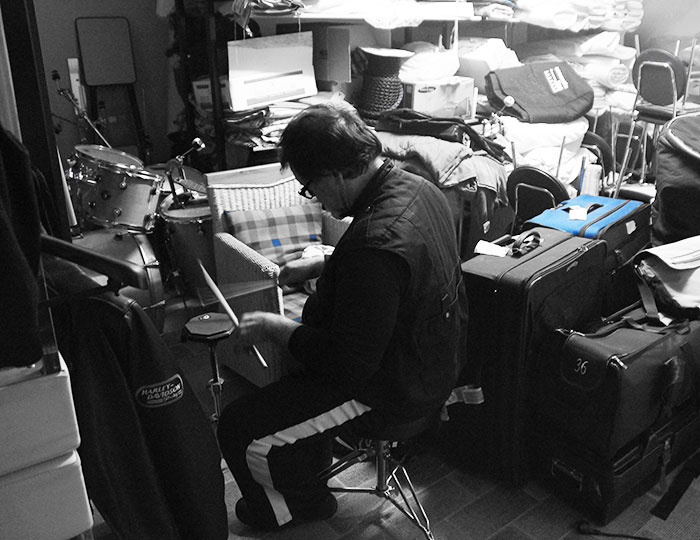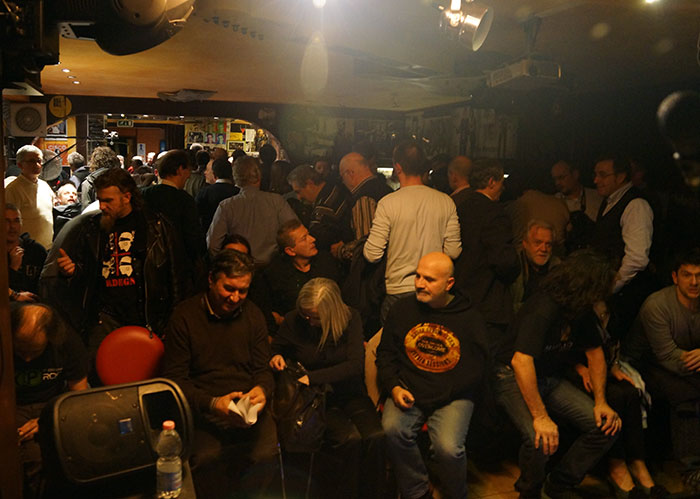 A very nice audience is packed in pretty tight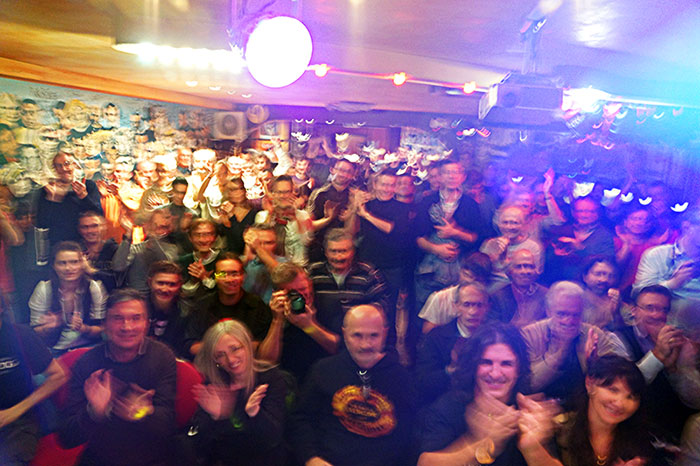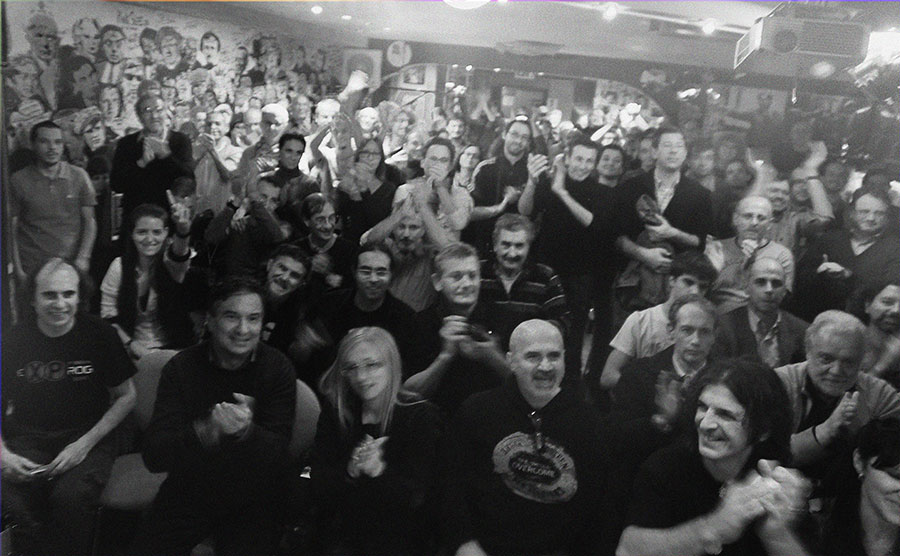 I tried speaking in Italian a bit, but I'm pretty rusty and after a few song introductions, I reverted to English.

Probably by the last of the Italian dates, I'll have it together!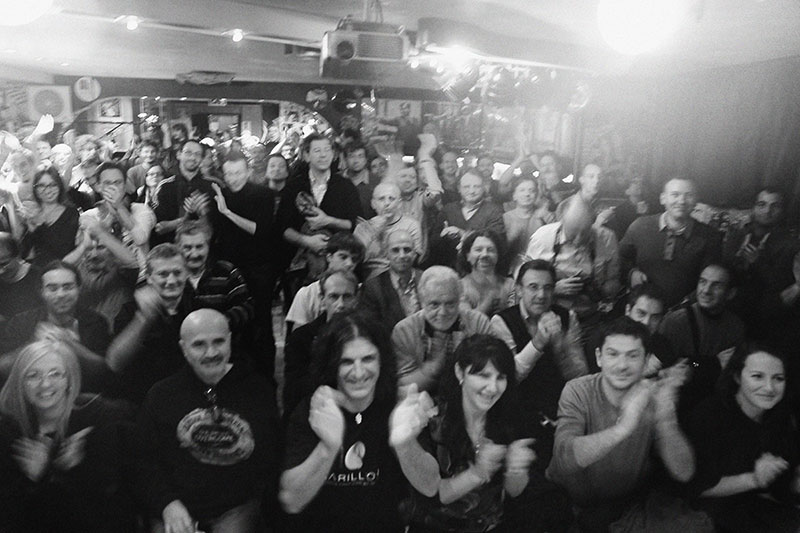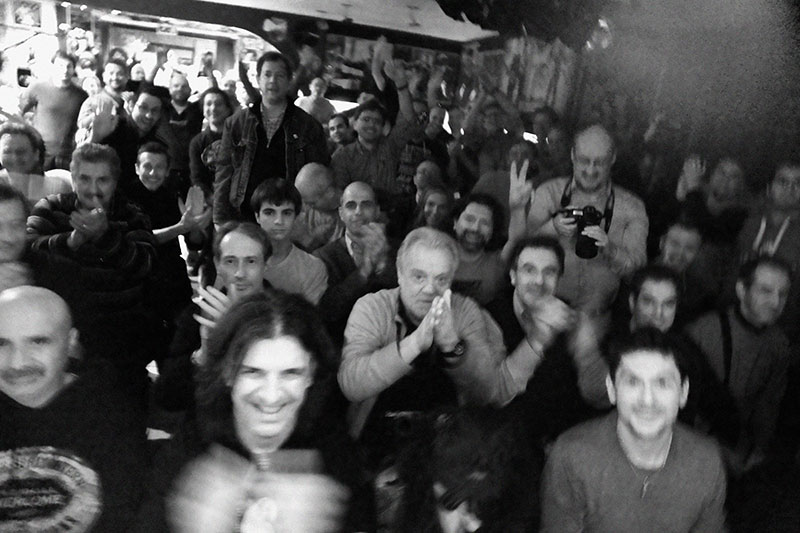 It's good to be back in Italy!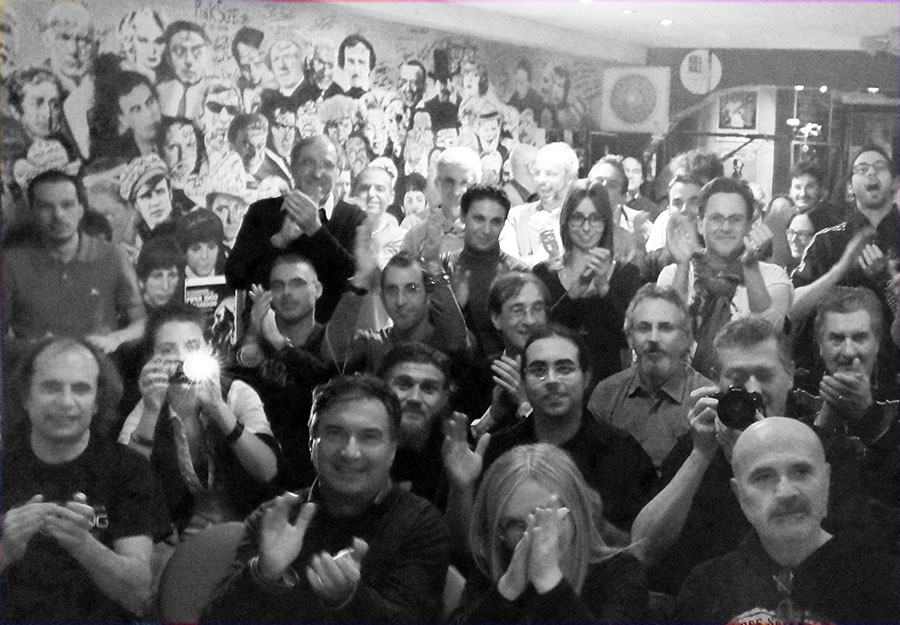 Started to put the Milan pictures here, but so many, it seems better to start a new page for them.