Bratislava Nov 4th.

Drove to Slovakia yesterday




We've played here before, and knew the hotel we'd be at.




Now, we're set to play at the museum here!

We've done it before - it's a unique place - Muzeum Obchodu - and great that they put shows on here, but it's very narrow, and that presents some issues for setting the band up.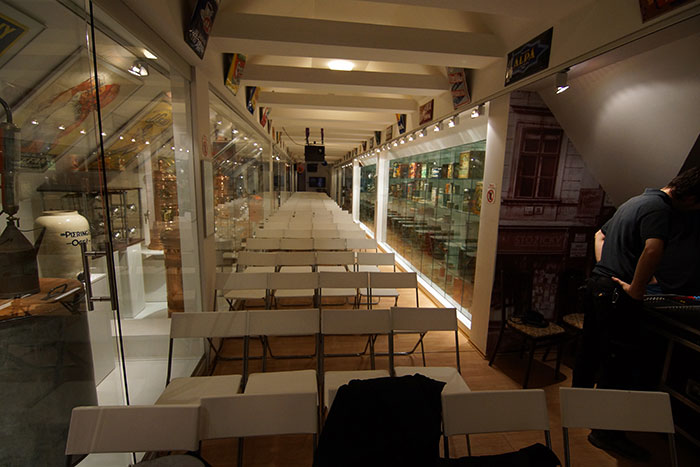 Yes, wide enough for only four seats, and an aisle alongside them

And the stage isn't any wider -- also has glass exhibits on both sides, making it a bit precarious to go near the edge.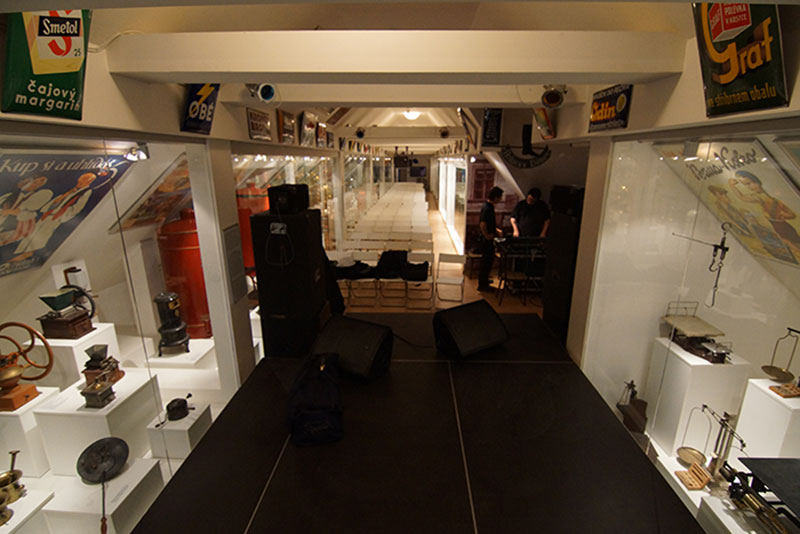 Apologies to those who saw the exhibits on my web page when we last played here... I can't resist showing the displays again.
Seems to be of commercial products from Slovakia, though the years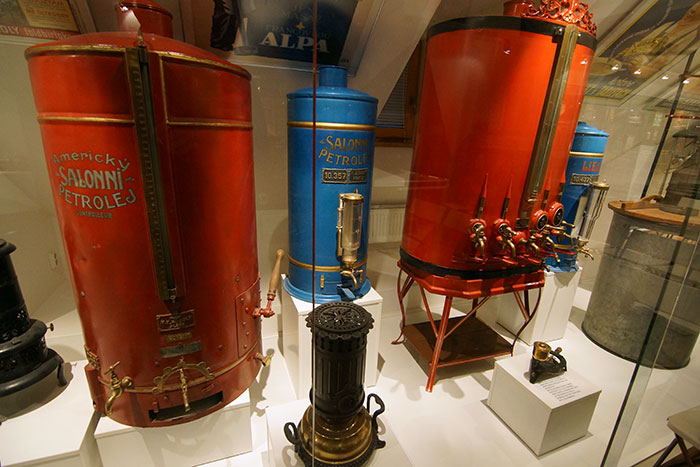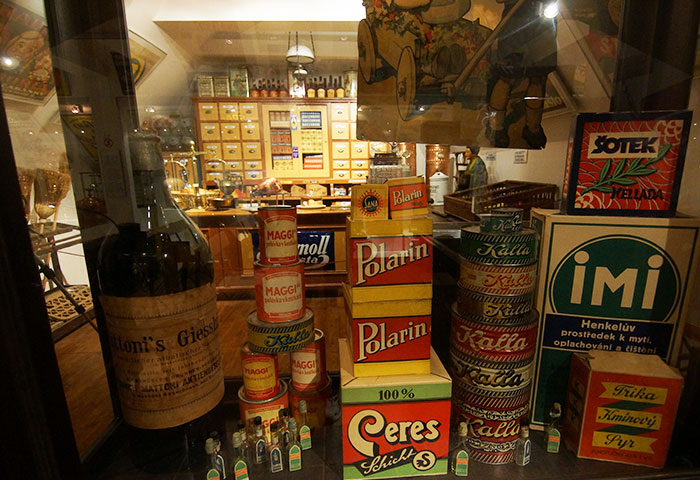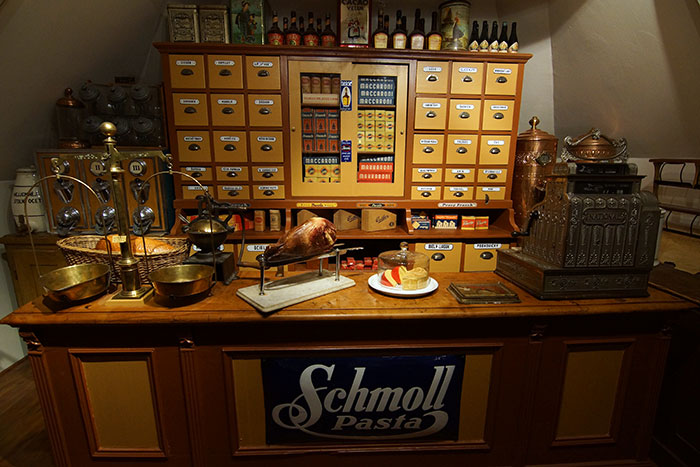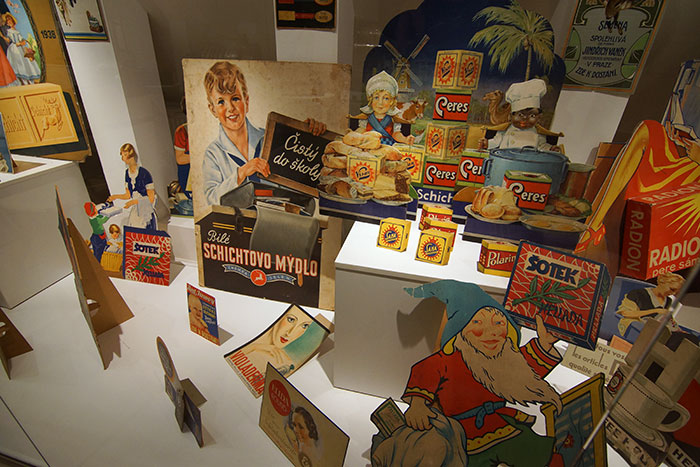 A good question is how are the people in the back going to be able to see us on stage. Here's the view from the back...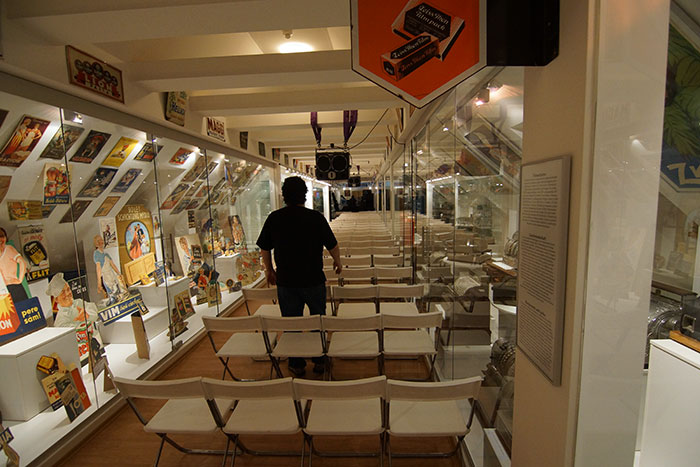 well, it's not as far as an arena!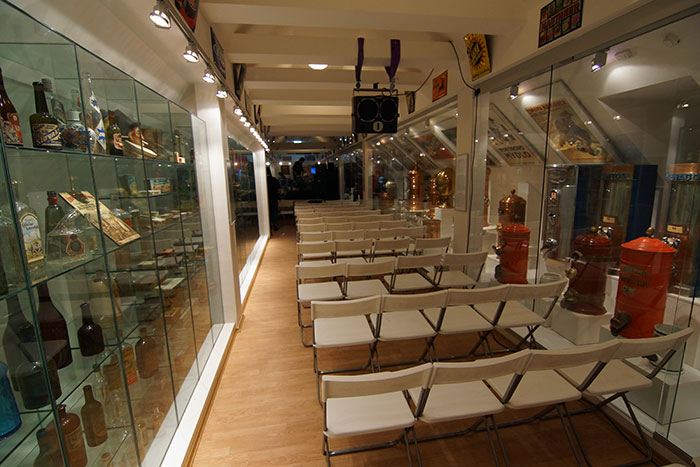 Pat is set up behind Markus and me... barely enough width for his kit on its own - there's no question of our being next to him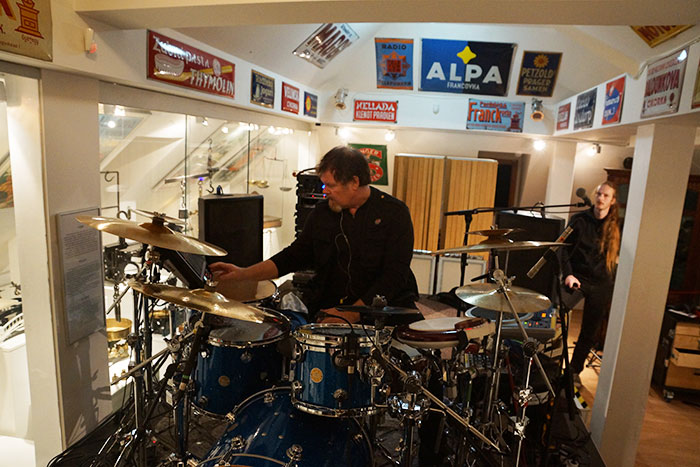 and Markus and I are just about sharing pedals and monitors, we're so close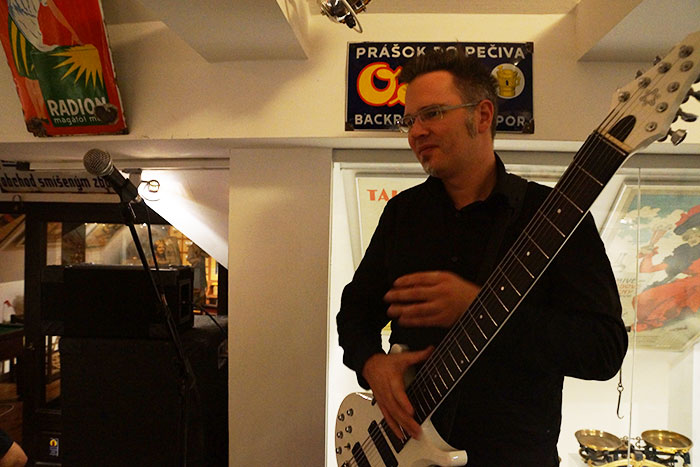 Equally cozy for Robert, mixing our sound off to the right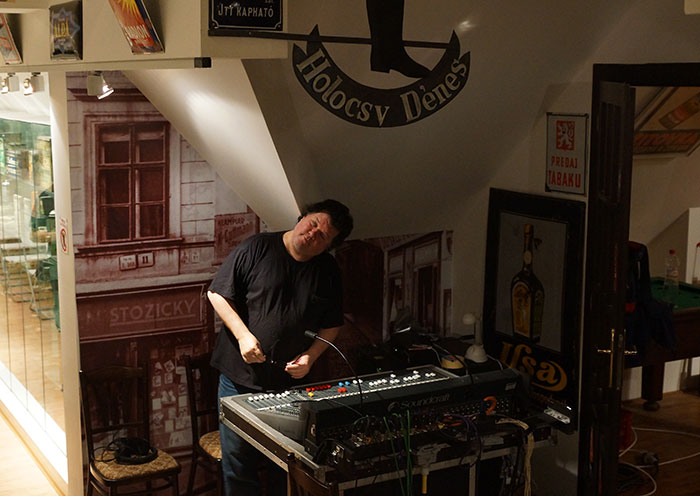 Our friend from Prague, Karel Holas, has come by today, and will sit in with us on the improv, Open Pt 3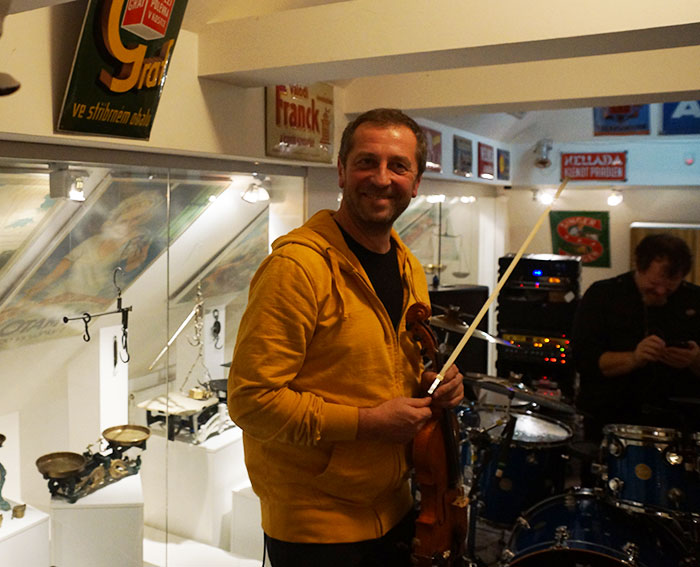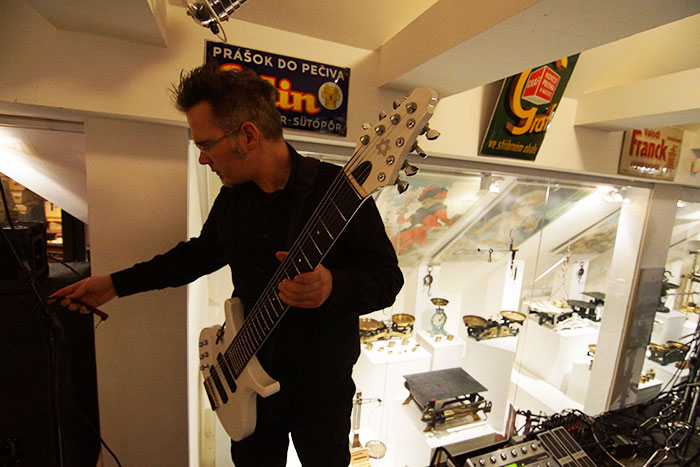 Here's my favorite sign;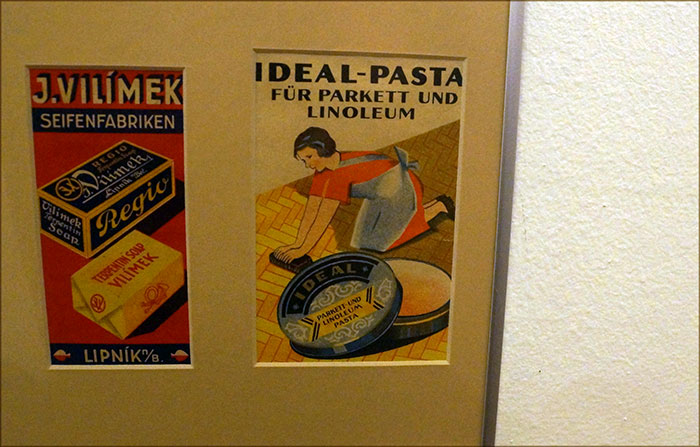 All set to go on (and it's Markus' friend, Erik, in the background)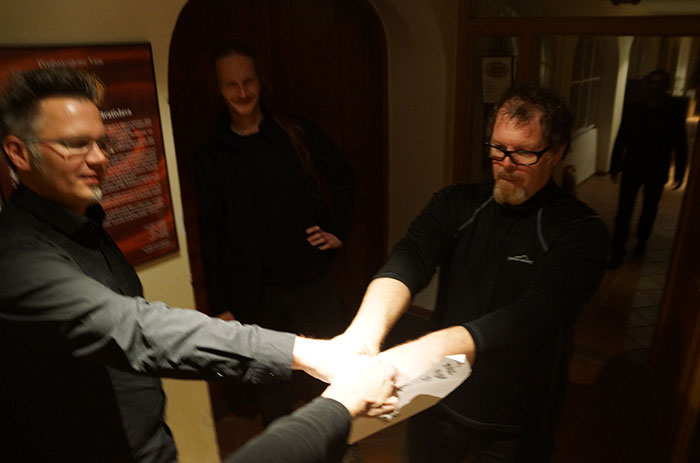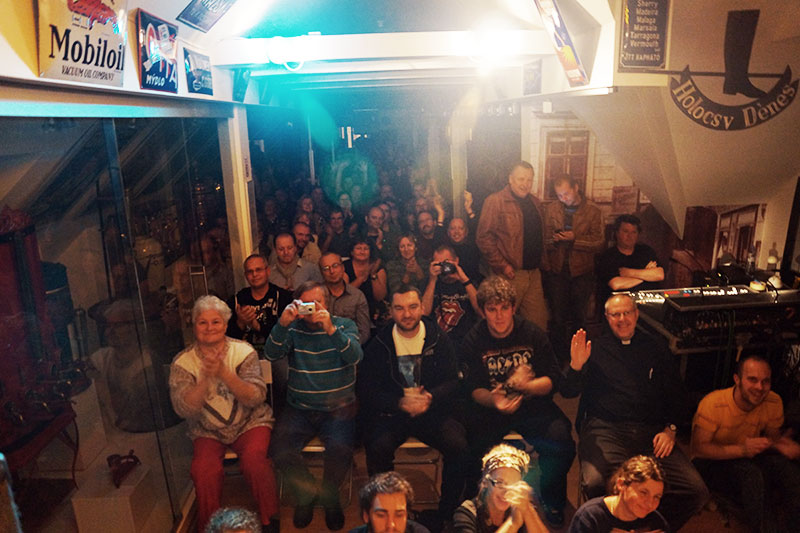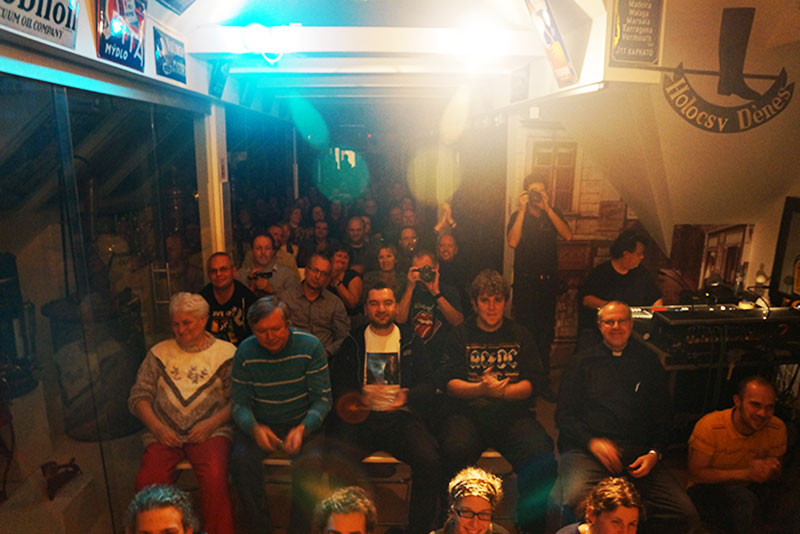 The show went well, and a very nice, very different kind of improv, with Karel, on Open

I didn't get any shots of the band... too close to each other!

Maybe a vertical shot can get more of the people in....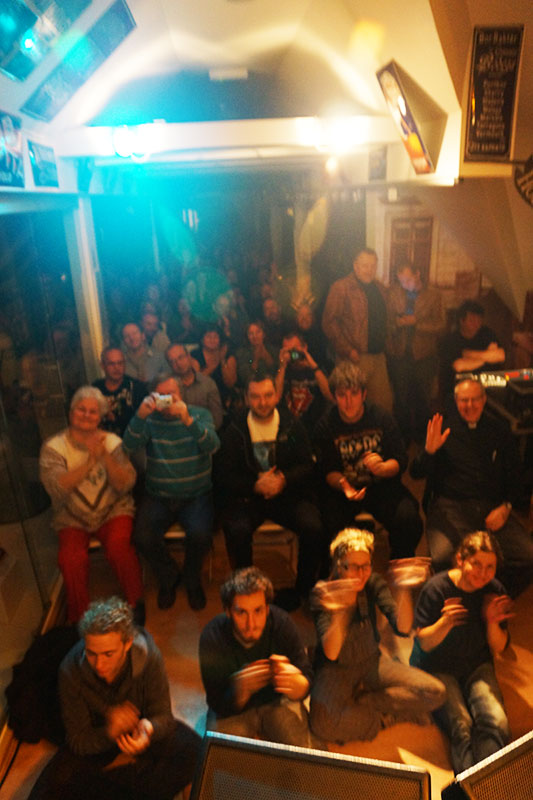 not much better... those people in the back are too far and too dark for me to show.

Anyway, a very nice show - we enjoyed meeting people and signing some cd's after the show.

Next, for us, a bit of a drive, and a show in Zurich's Mood Im Schiffbau.

Nov 5. We stopped along our drive in Innsbruck, where Markus lives. Had some lunch, and moved on toward Zurich.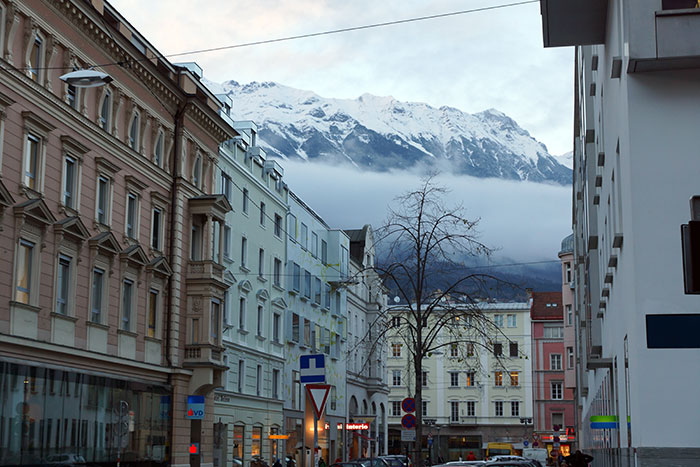 Nov 6 Setting up at the club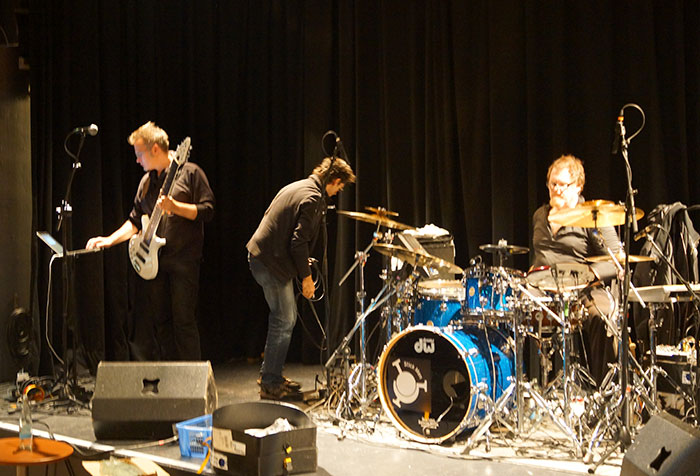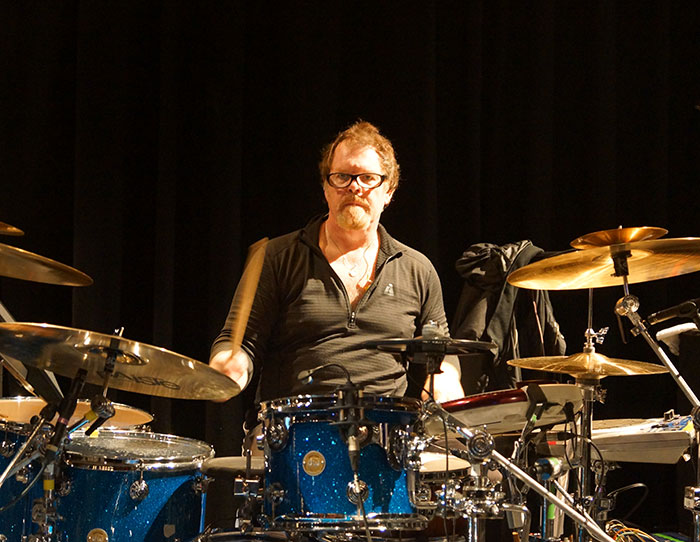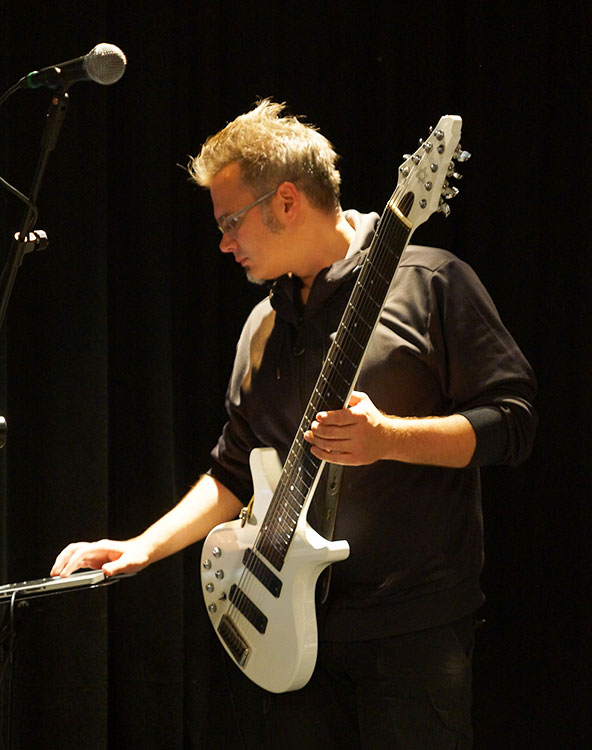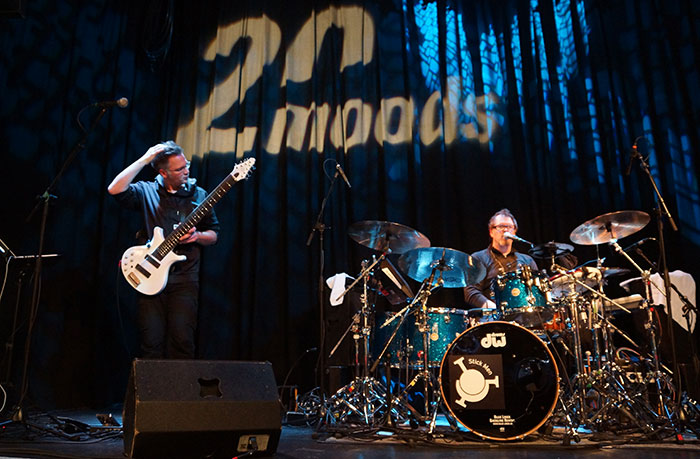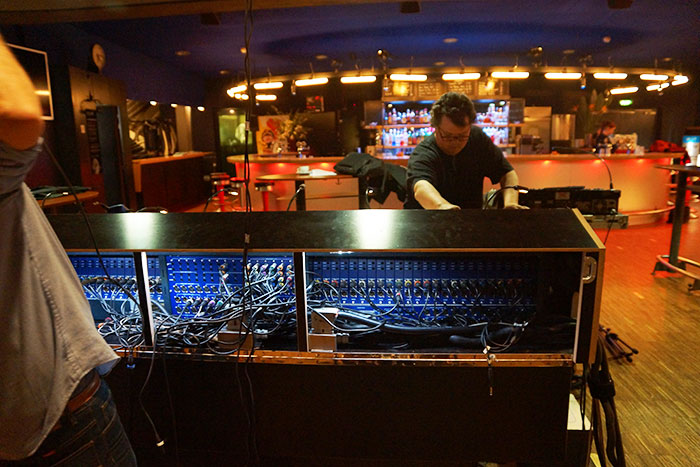 I caught these guys red-handed, taking a feed from the sound board!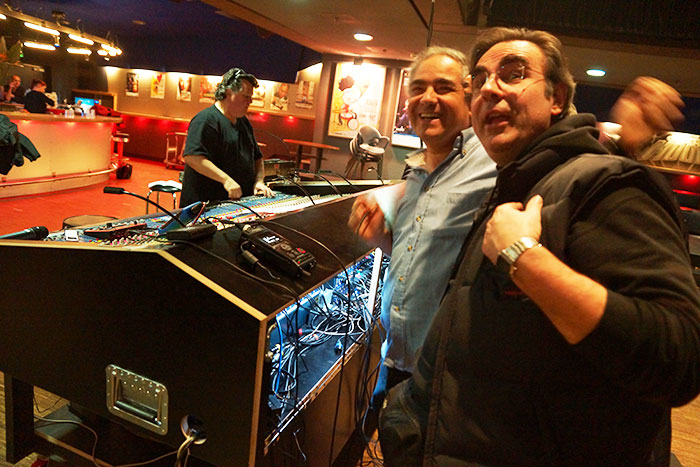 They didn't seem too bothered... maybe because Roger is our agent in Switzerland.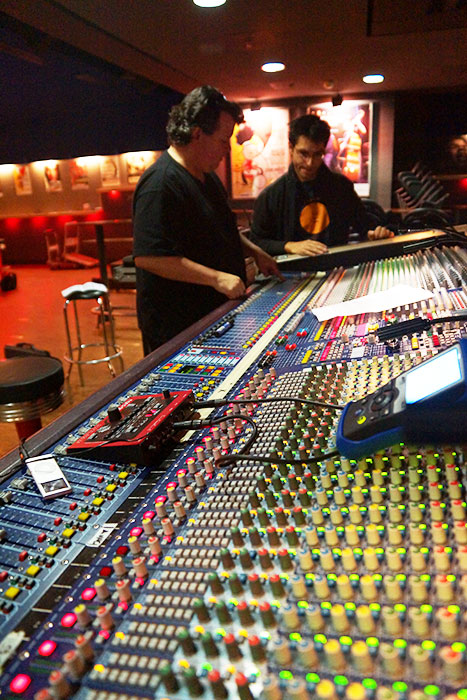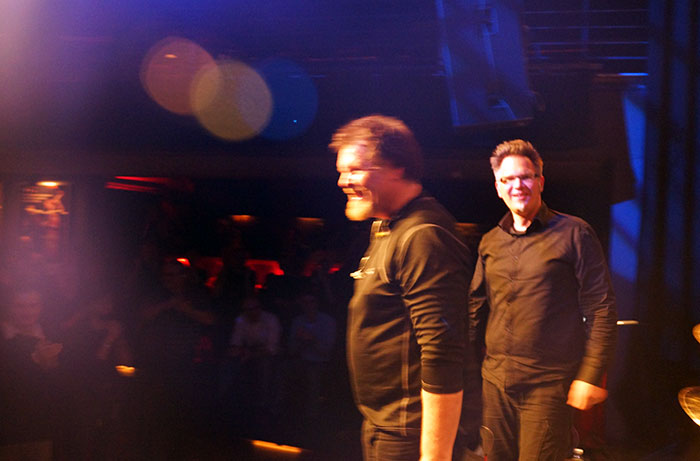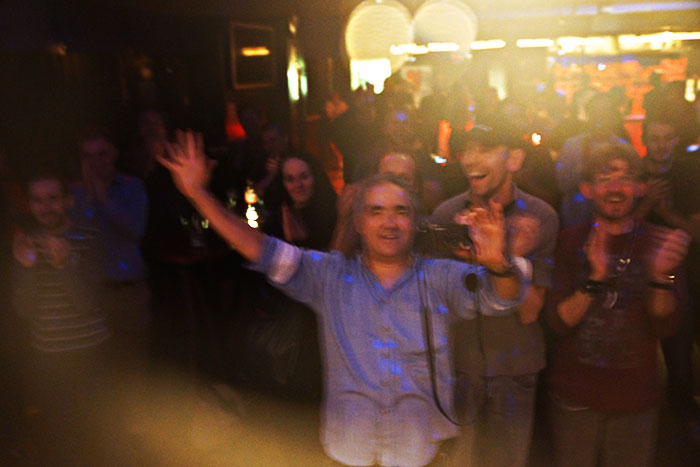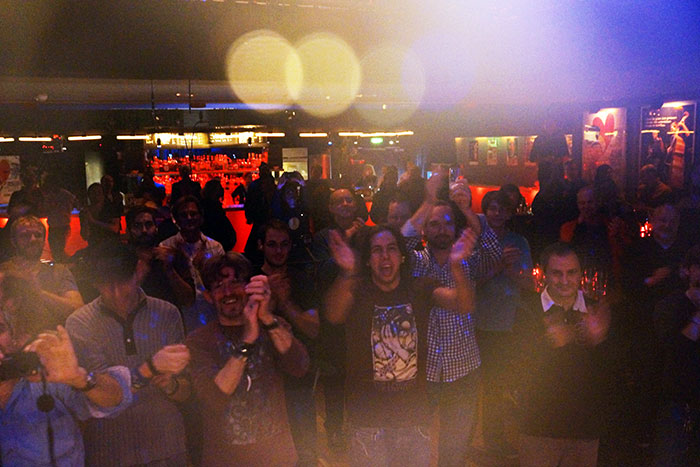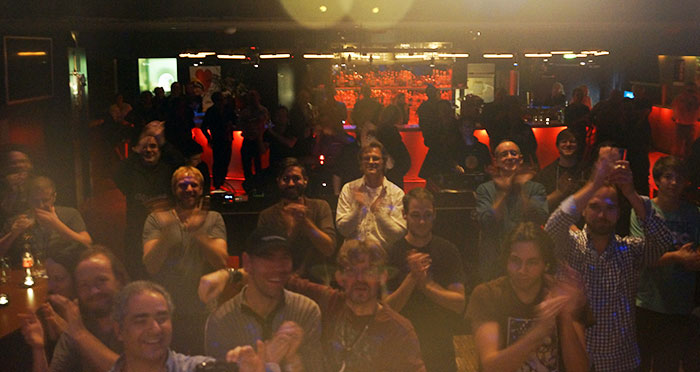 A funny co-incidence; staying at the same hotel as us, tonight, was the band Tower of Power, who also had a show in Zurich.

The co-incidence is that, just a few weeks ago, they played at Mohegan Sun, in Connecticut, on the same night I was there with Peter Gabriel.

Like many bass players, I'm a fan of their bassist Rocco LoPrestia, but I barely got to see him. I did get to hang out with some of the band, though.

Here's singer Larry Braggs and me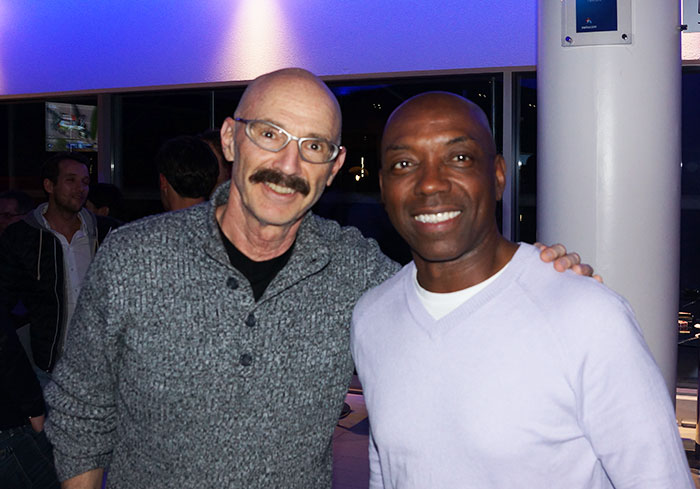 Nov 7 we head for Basel and our second Swiss show.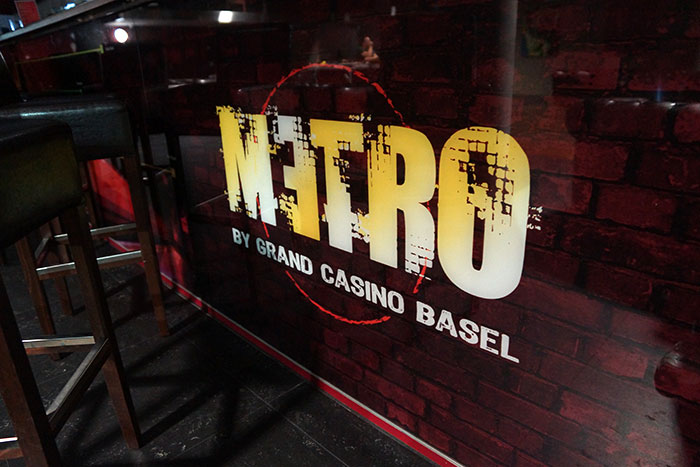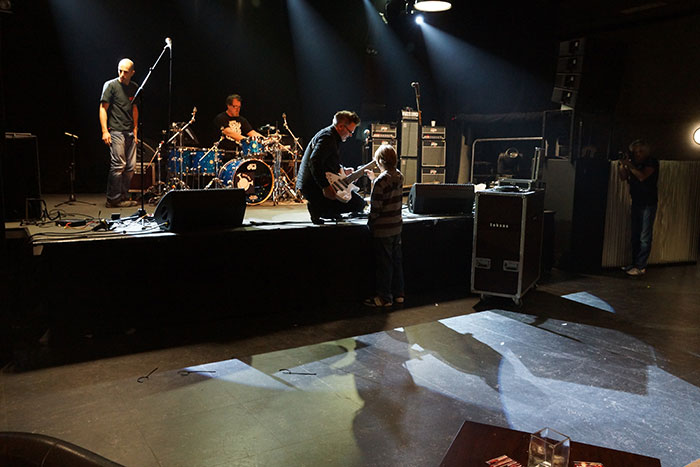 A budding touch guitar player gets to try out Markus' instrument...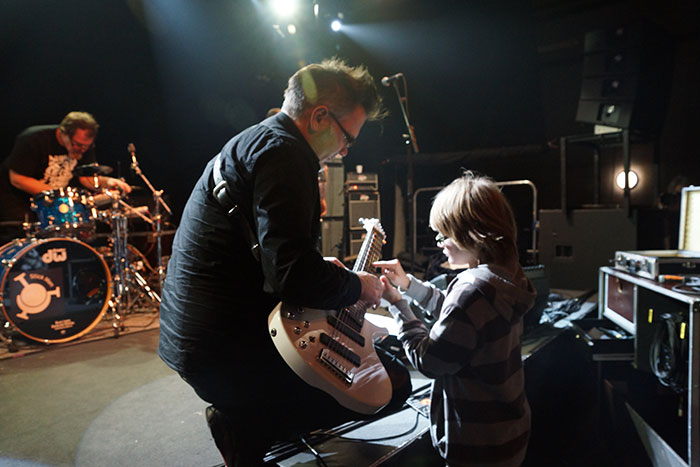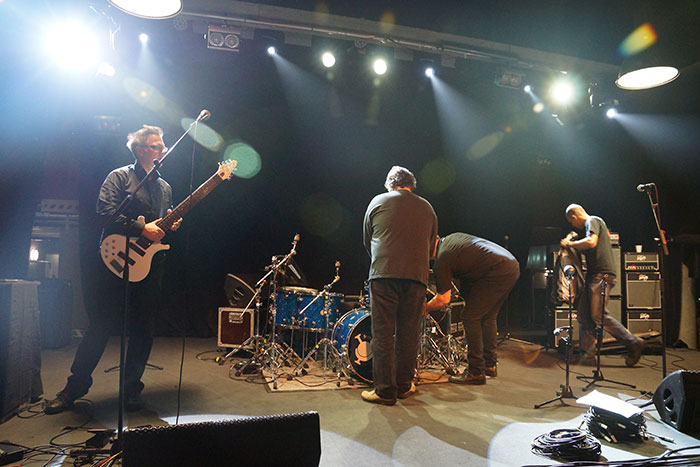 This is inside a casino, which may explain the casual setup of the club... couches all over.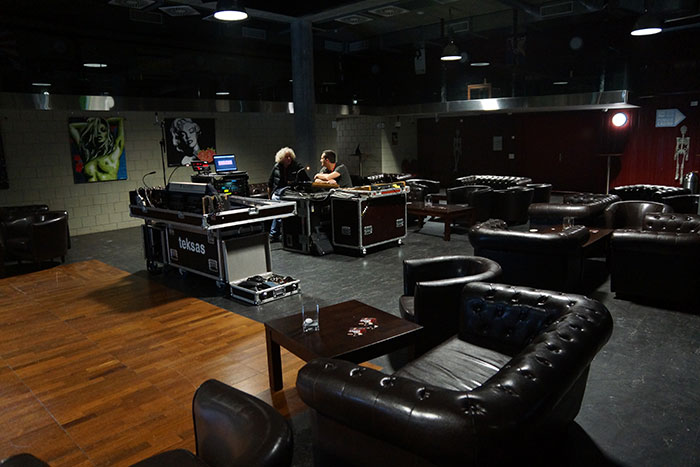 After soundcheck, an hour in our hotel rooms (attached to the casino - makes things easy) and, someewhat Spinal Tap like, we're trying not to get lost in the maze of corridors heading back to the club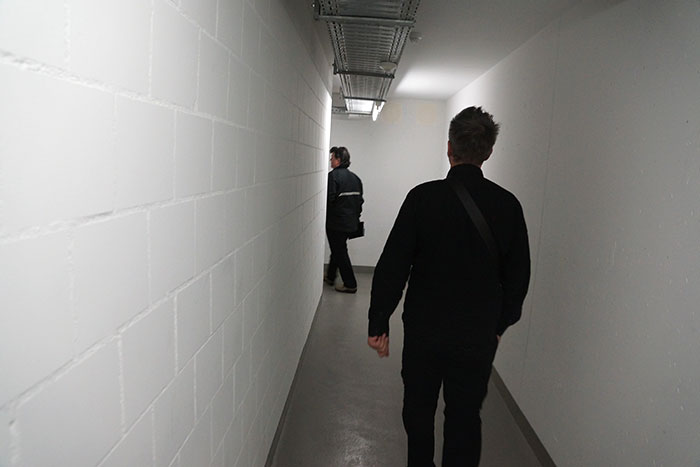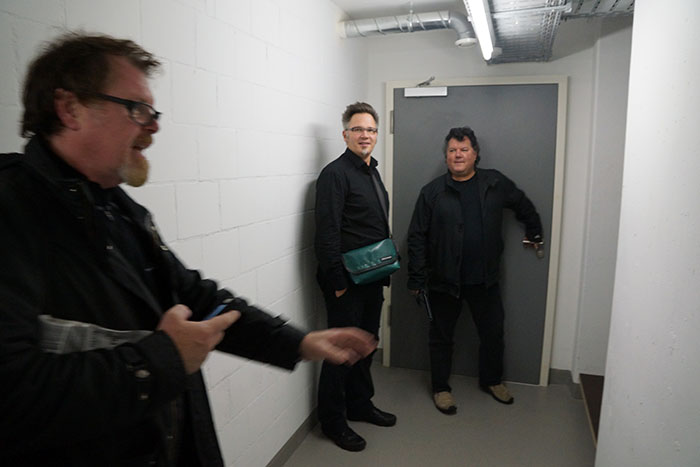 Seems to be time to go on!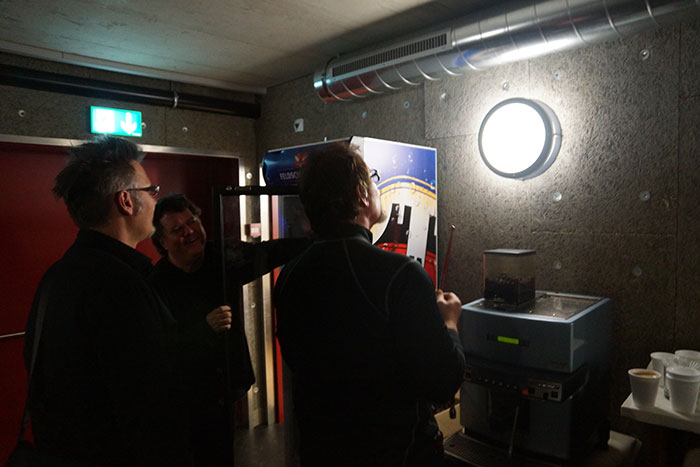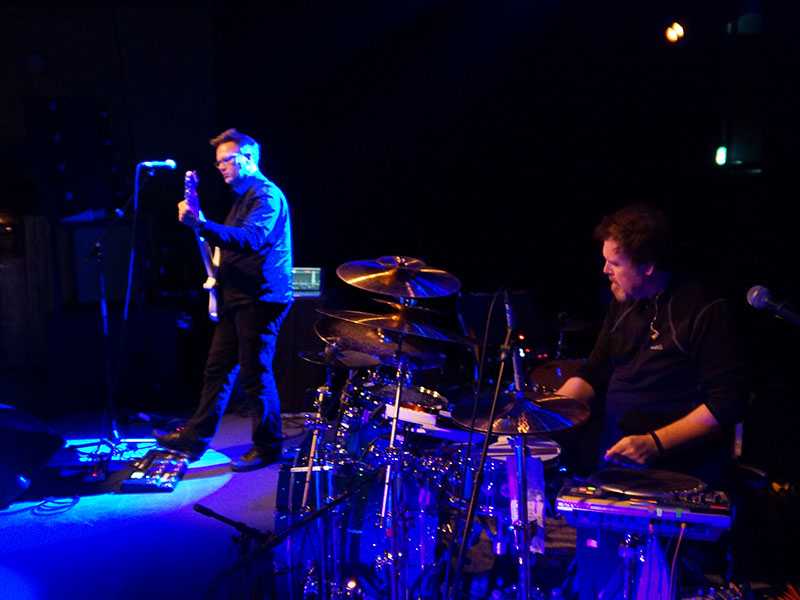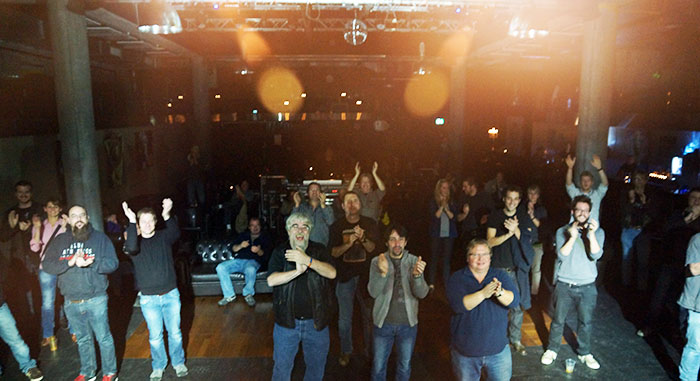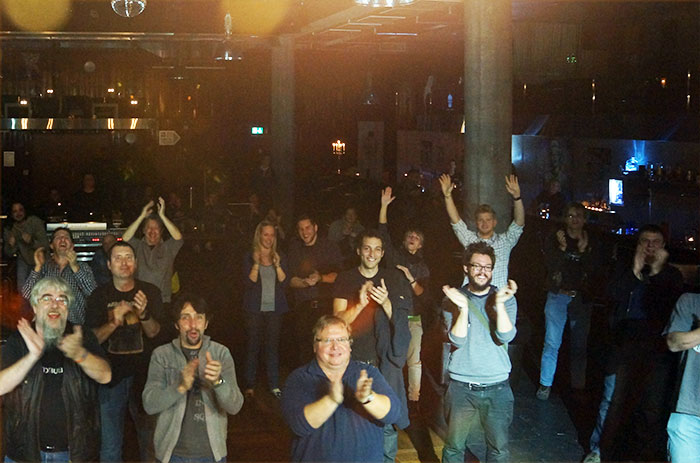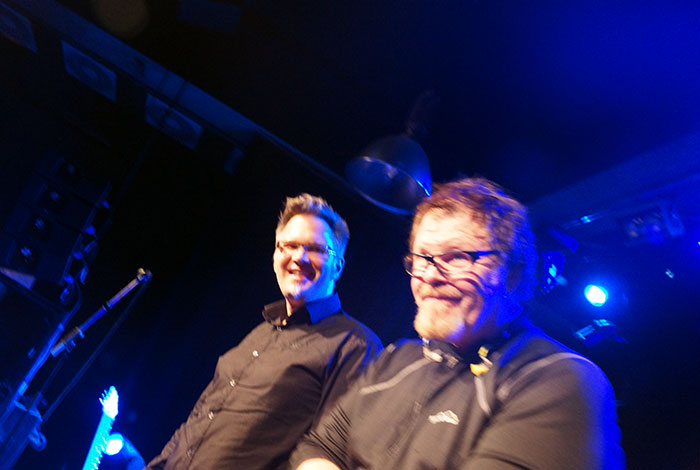 Next on our itinerary: a show in Villerest, France.