TONY LEVIN'S WEB DIARY

the PETER GABRIEL
BACK TO FRONT TOUR
Fall, 2012
page 23 - Santa Barbara Show

There are always nights when your camera lets you down, even with a good one. Such was the case tonight, when, just before I went onstage, my camera insisted the disk was full! (of course, I had dumped all the pictures out this morning.)

Anyway, things turned out okay, but in between pieces, I was pulling up the shots I took at soundcheck, and deleting them to make room on the disk for concert photos!

Hence very few photos of soundcheck...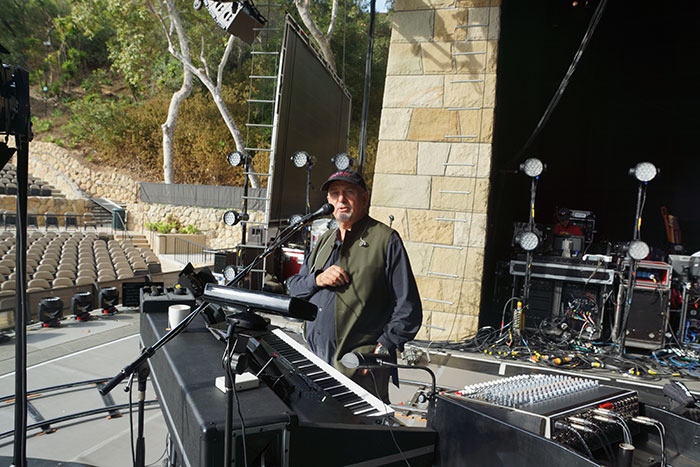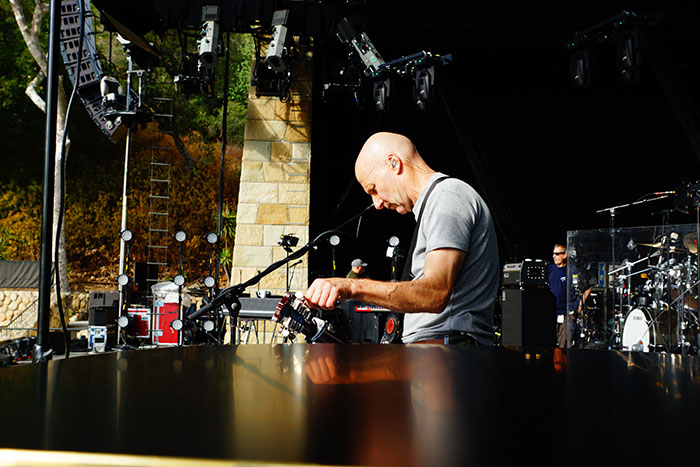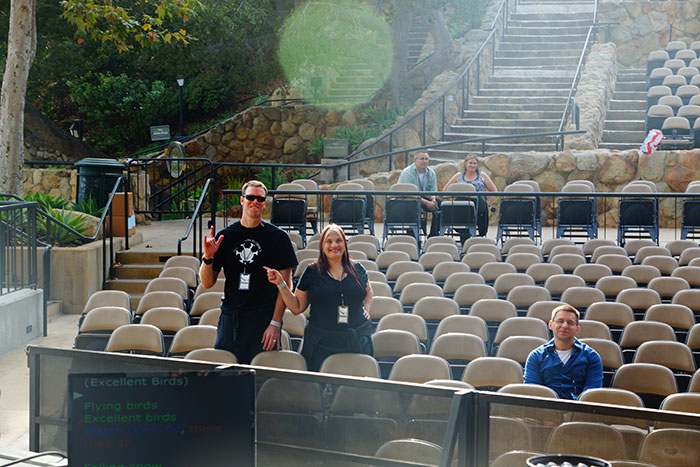 That's it!

My apologies to the others who were there (and quite a few people seem to have learned that I'd be putting the pictures up on the web.)
But better this than only 3 pictures of the show!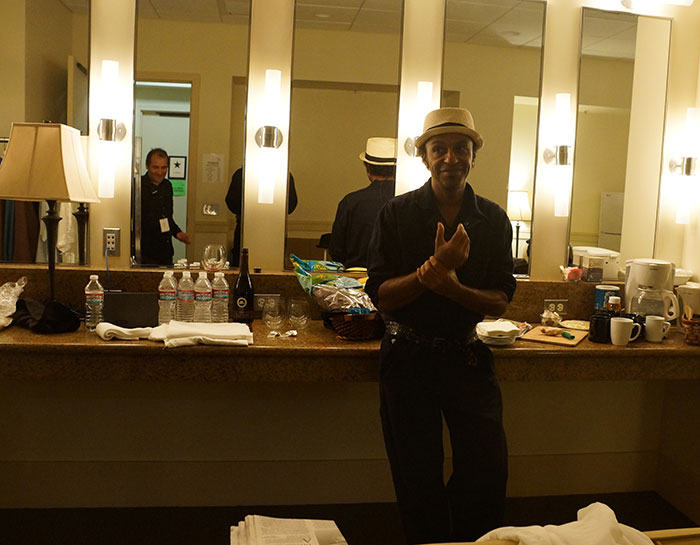 Nils Lofgren dropped by for a visit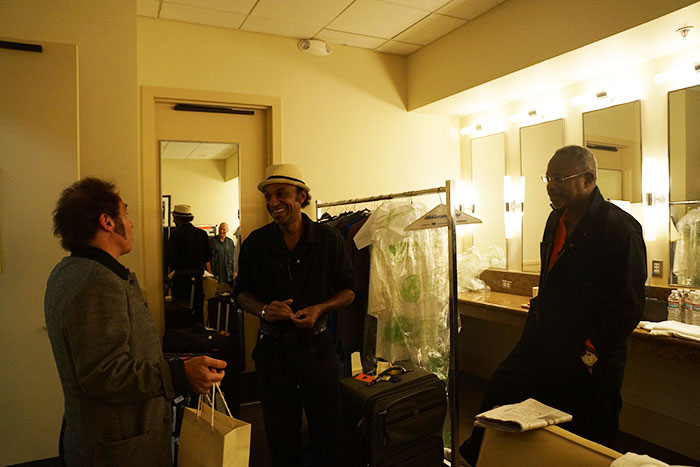 The show: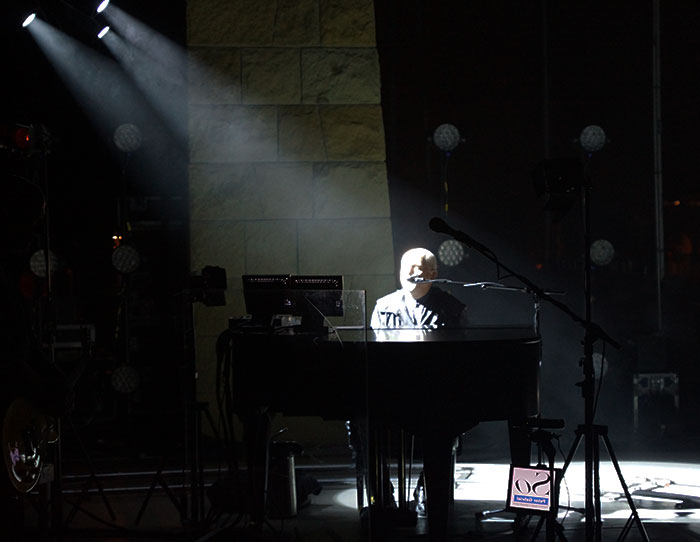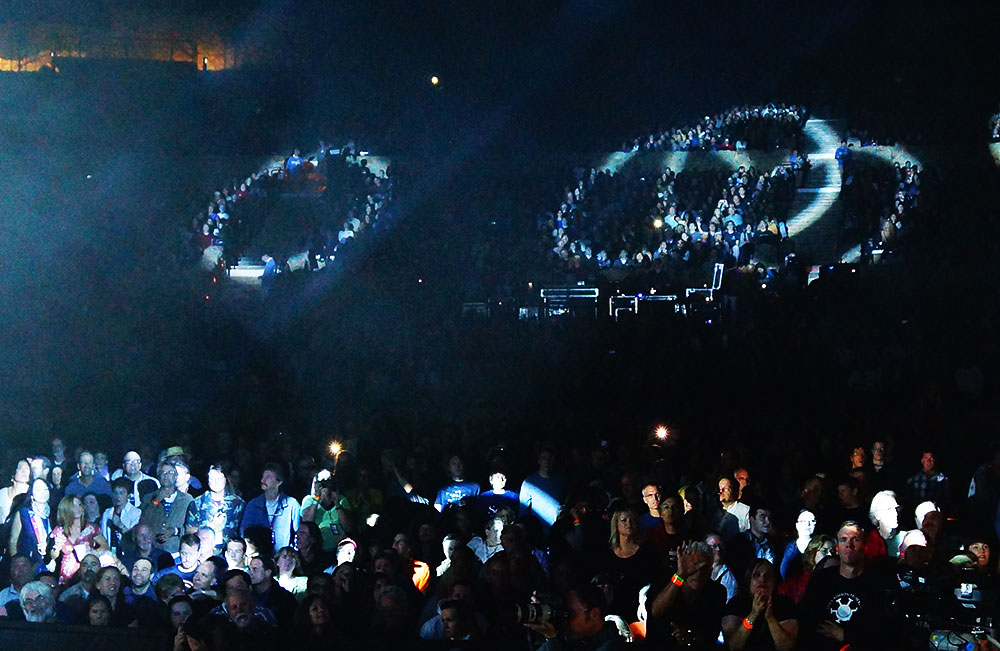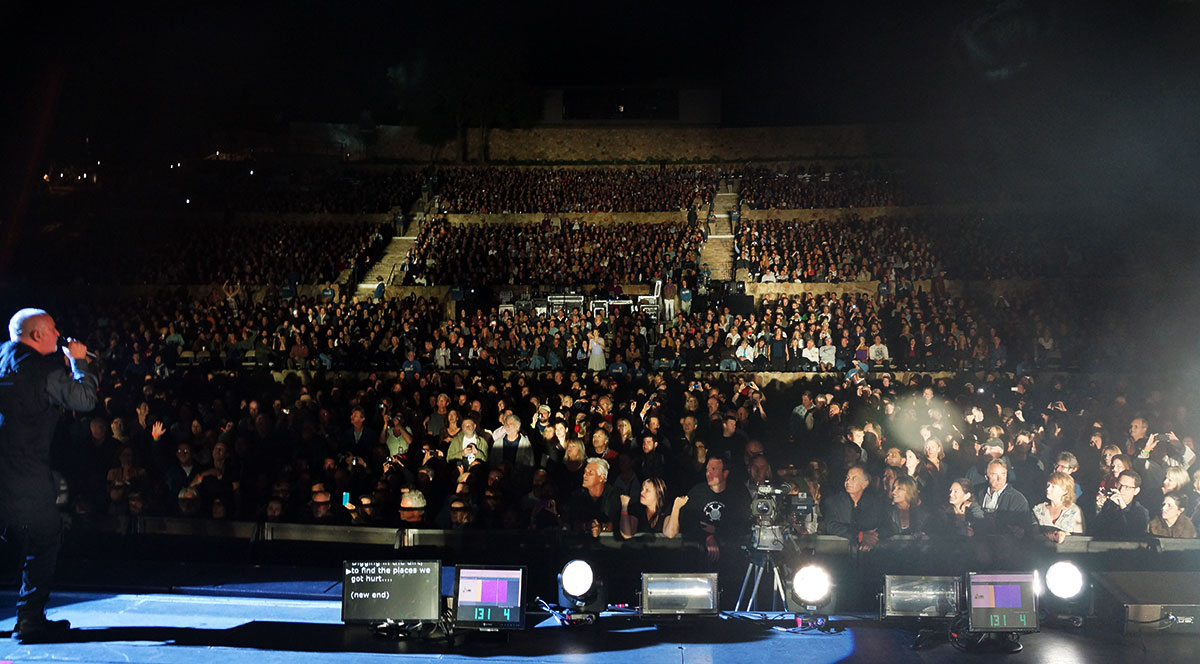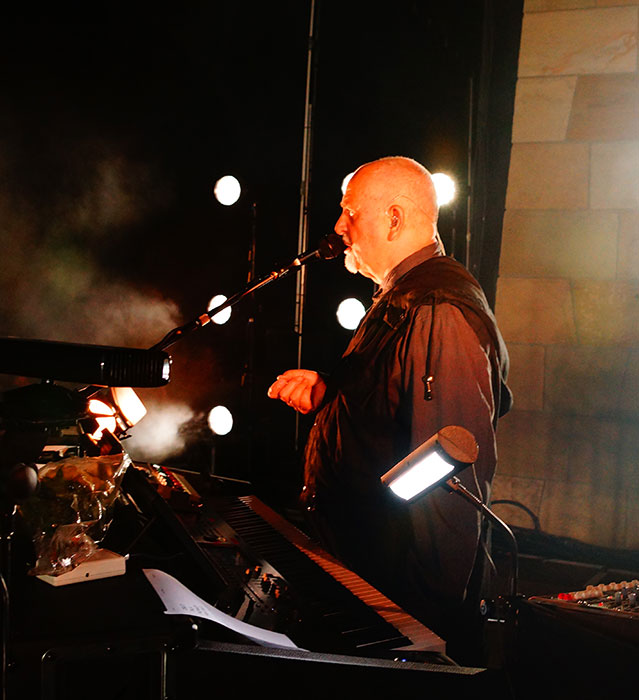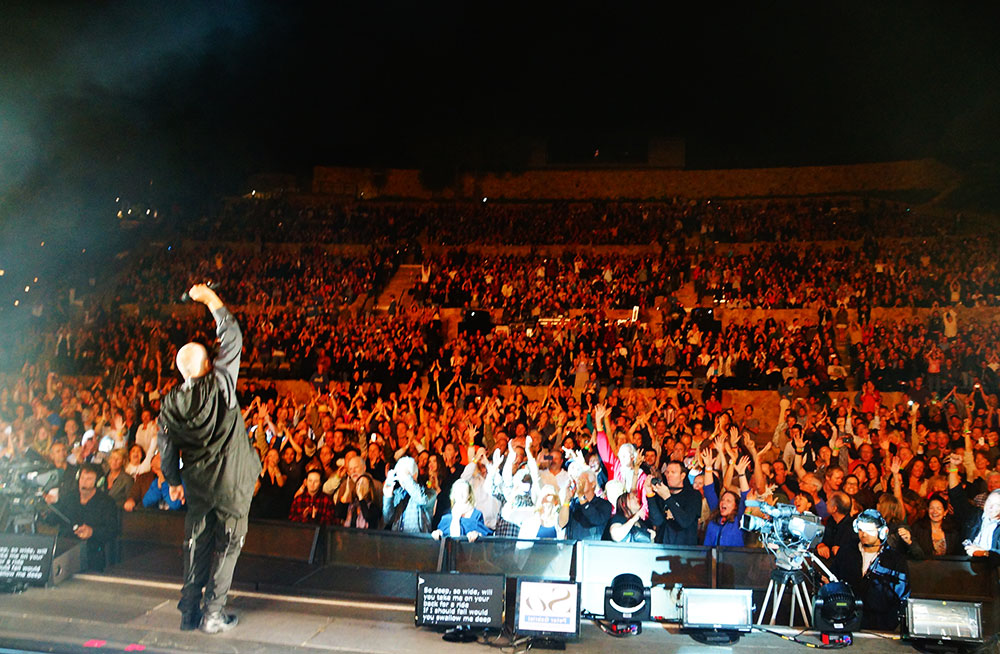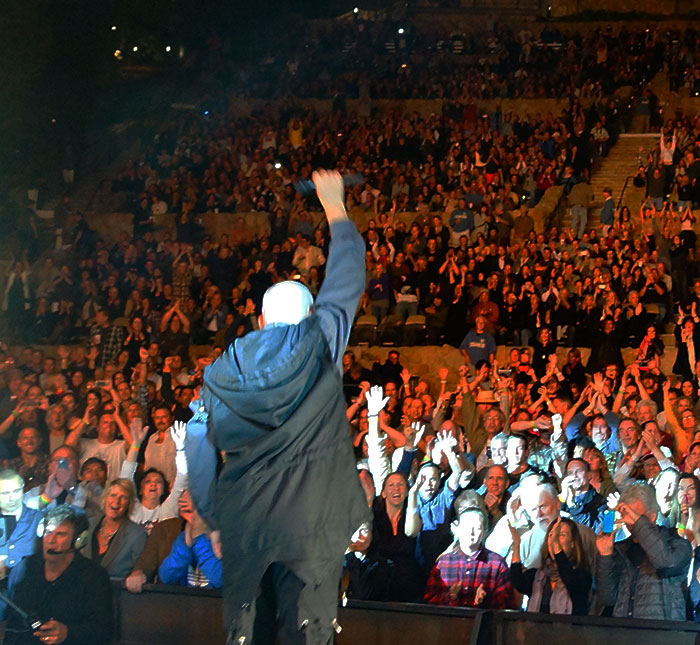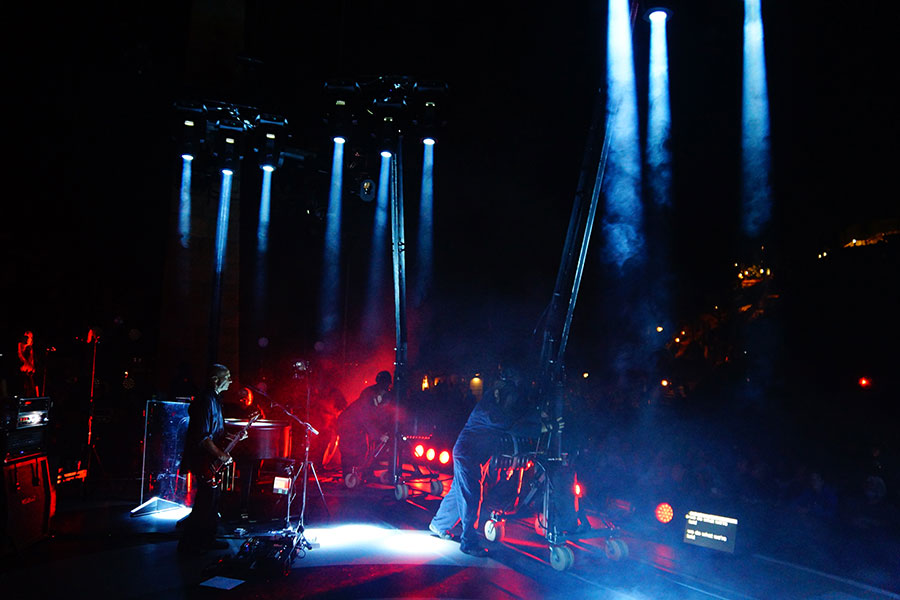 And... at start of In Your Eyes, another boom box visits the stage! (As in the L.A. show a few days ago.)
This time carried by director Cameron Crowe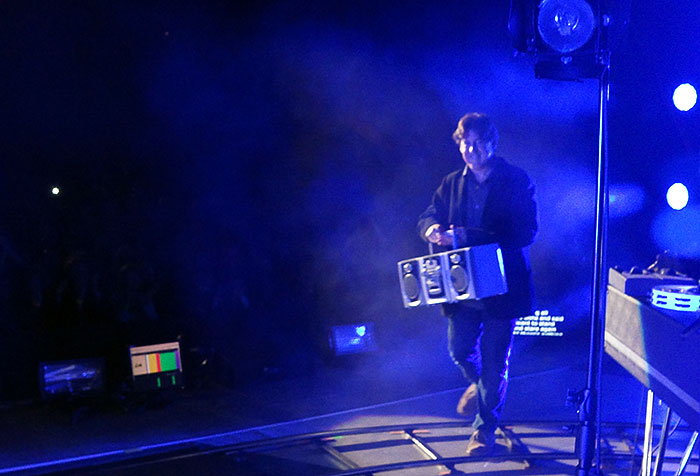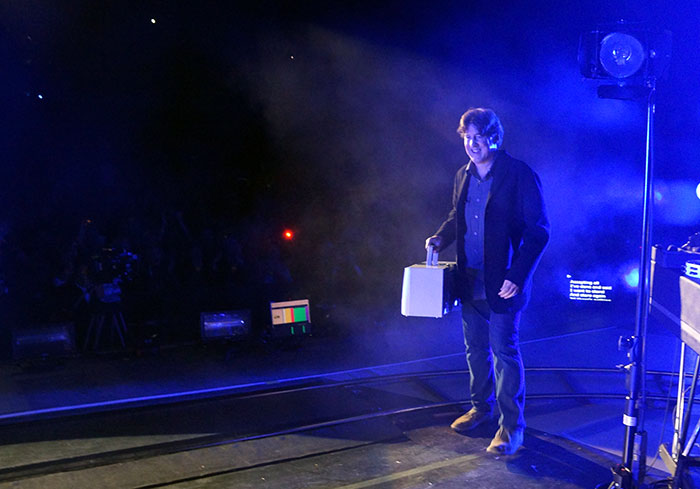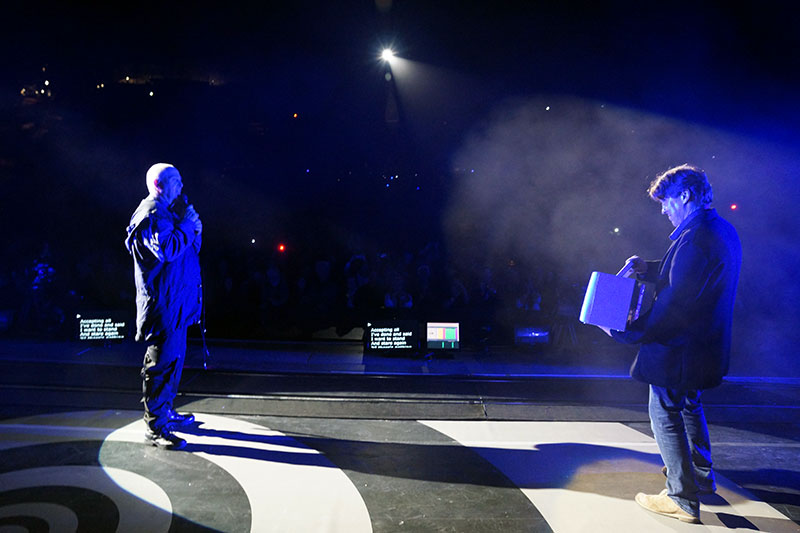 and joined by John Cusack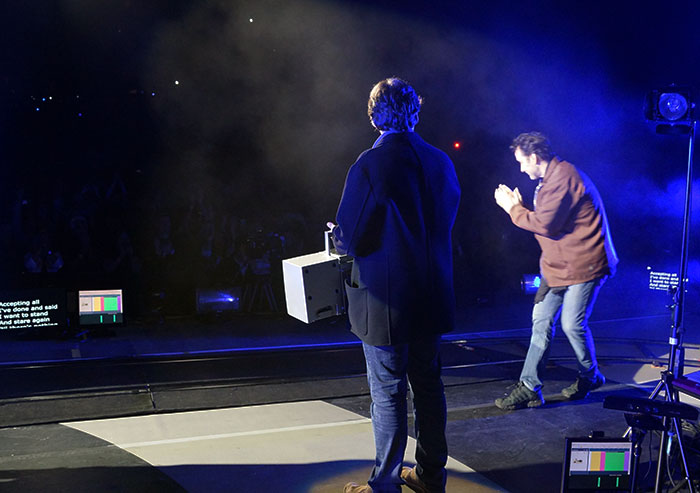 Those who have seen the film Say Anything appreciated the reference, as did Peter, who told the audience how much that film helped make the song well known - Cameron having directed it and John starred in it, famously holding up a boom box while it played In Your Eyes.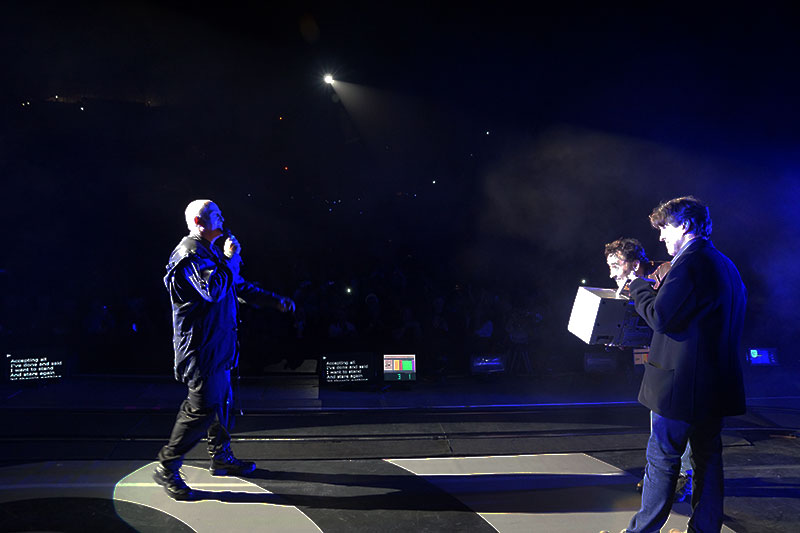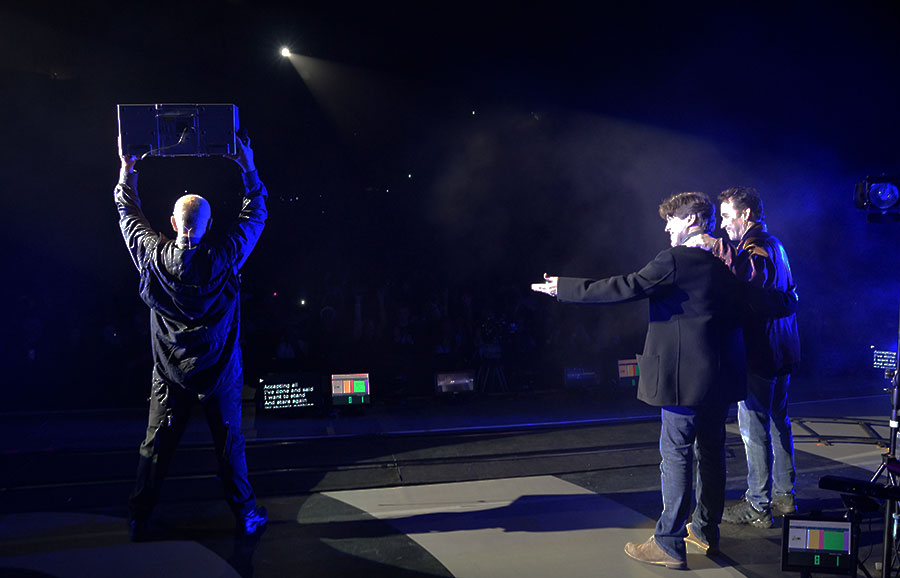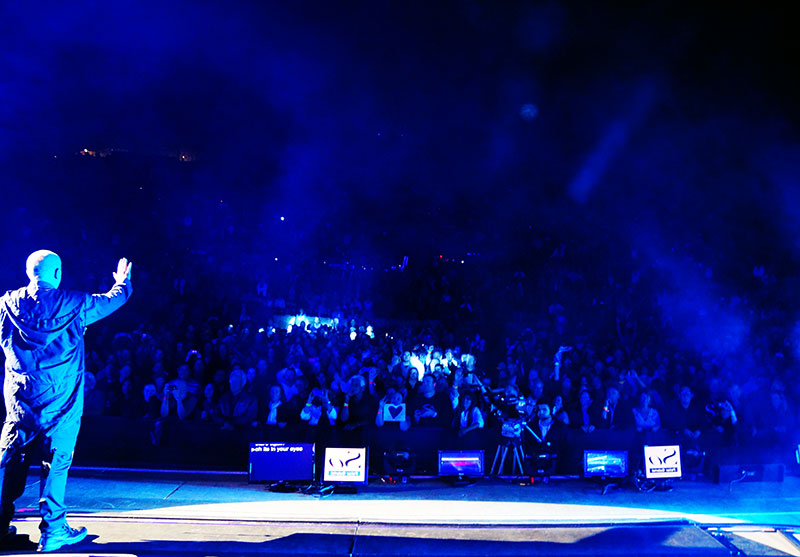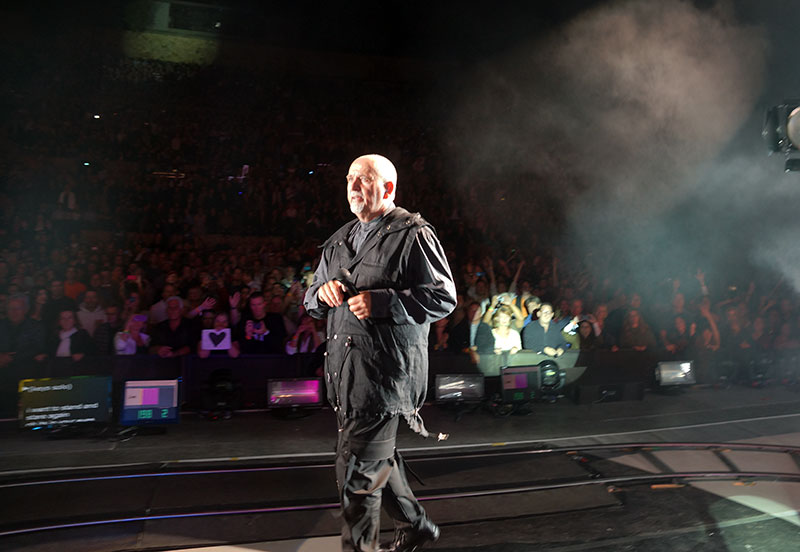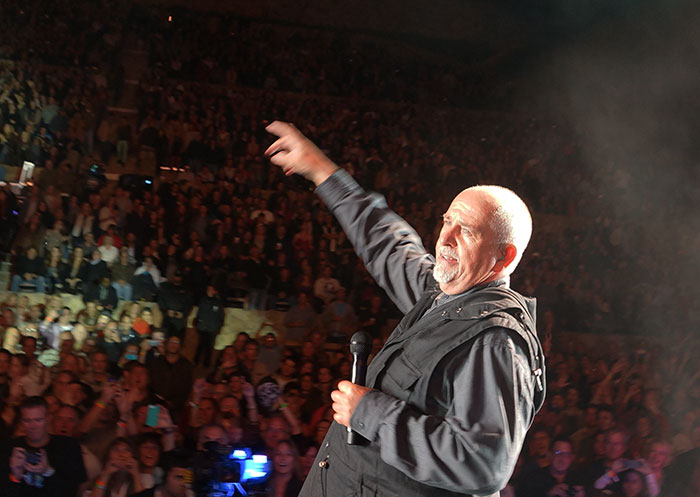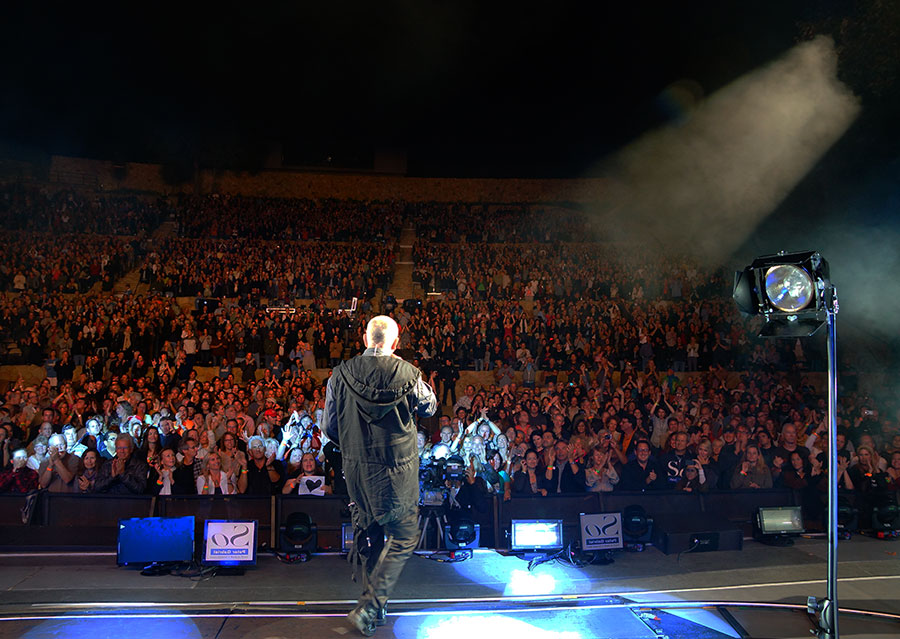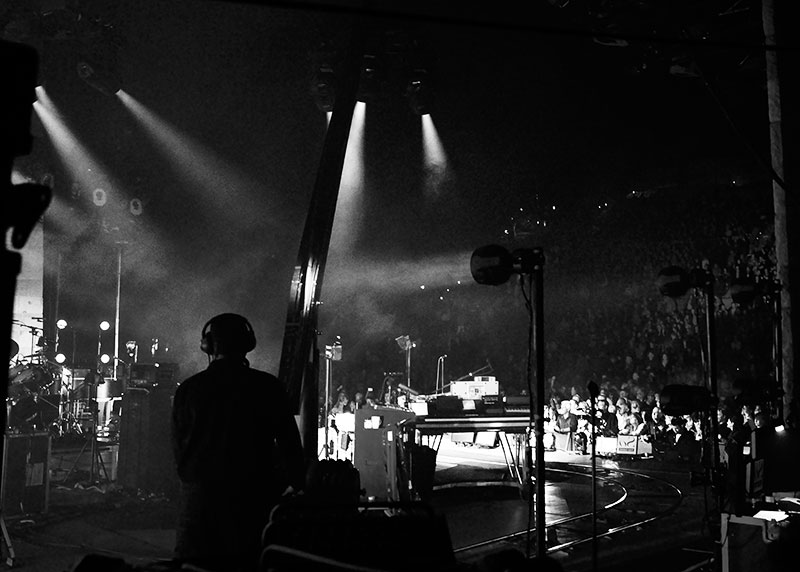 The tour has a bit of a break now, while the equipment gets trucked back to the East Coast.

During that, we'll have a small performance at an event for Witness, but otherwise it'll be quiet until the last two shows, in Connecticut and Virginia.

More then.